Search Results (showing 1 to 4 of 4)
Attractive and neutrally toned. Encourages the Mental & Physical Stimulation of Cats! The finest materials & workmanship guarantee this post will remain attractive and useful. . Superior to carpeted posts that may snag nails. Features: Fibrous and durable woven sisal fiber naturally inspires scratching Height: 32" Color: Beige Exterior Material: Sisal Frame Material: Wood Exterior Dimensions: 16" x 16" base, Sisal Portion is 30.5"H x 6"W Assembly Instructions: Assembles with two screws to
from $30.09 - Offered by 2 merchants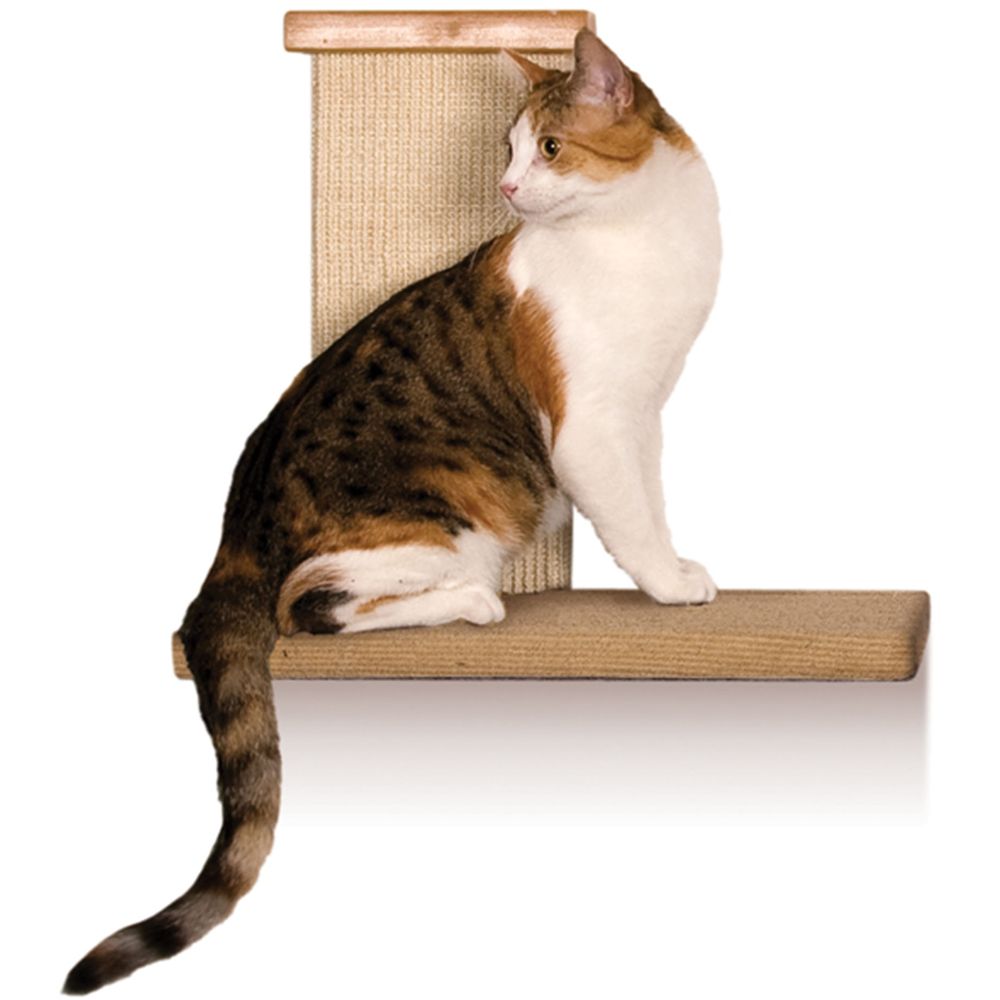 Encourage the Mental & Physical Stimulation of Cats with this SmartCat Sky Climber! Cats love vertical territory the higher the better. This perch gives them security & mastery over their environment. Features: Easy mounting for quick set up & Encourages your cat by giving them a comfortable place to reign Height: 1 Level Color: White Exterior Material: Wood, Sisal Frame Material: Metal Exterior Dimensions: 17.5"L X 3.25"W x 8.75"H Assembly Instructions: Some Assembly Required. It mounts easily
Price: $24.51 - On Sale!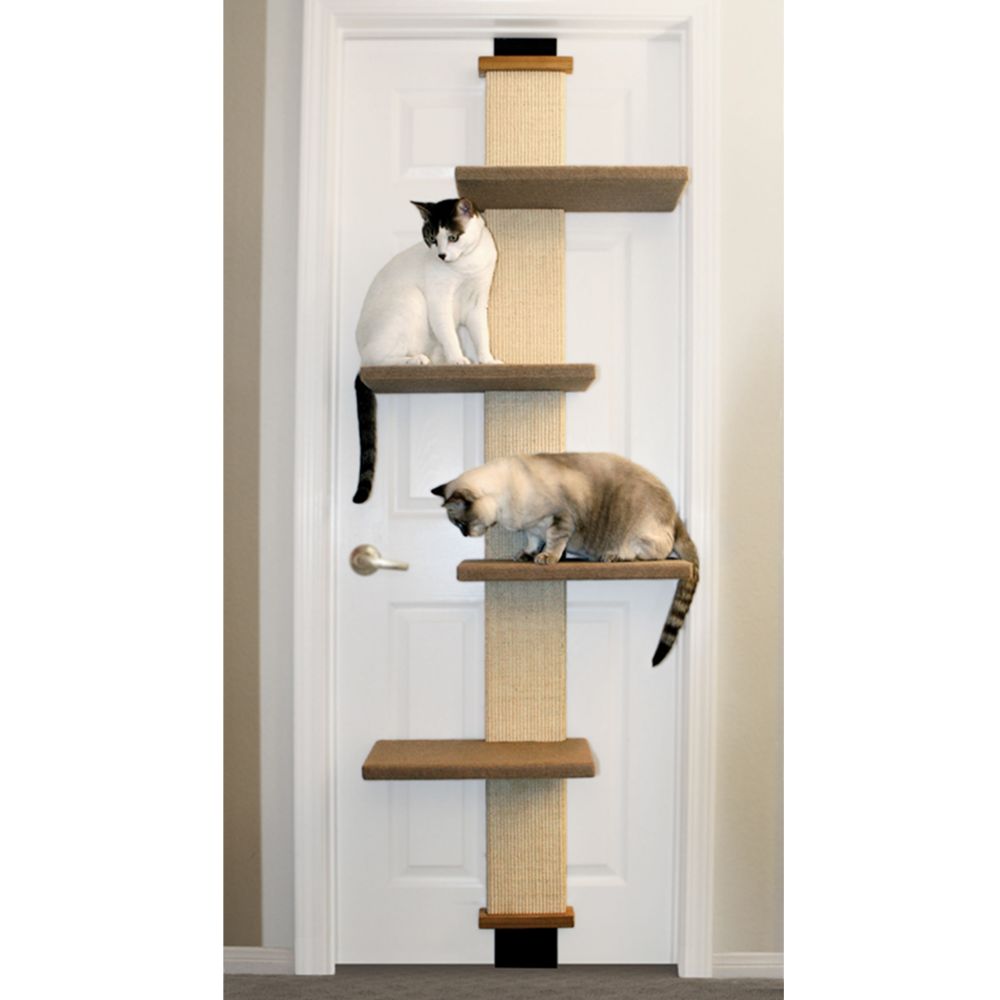 Encourages the Mental & Physical Stimulation of Cats! Made from durable wood and sisal, the climber will withstand heavy use. Features: Designed to hang on any standard door in your home & Creates the perfect play place for your cat Height: 4 Level Color: White Exterior Material: Sisal Frame Material: Wood Exterior Dimensions: 9"L x 1"W x 7.5'H Assembly Instructions: Some Assembly Required
Price: $89.99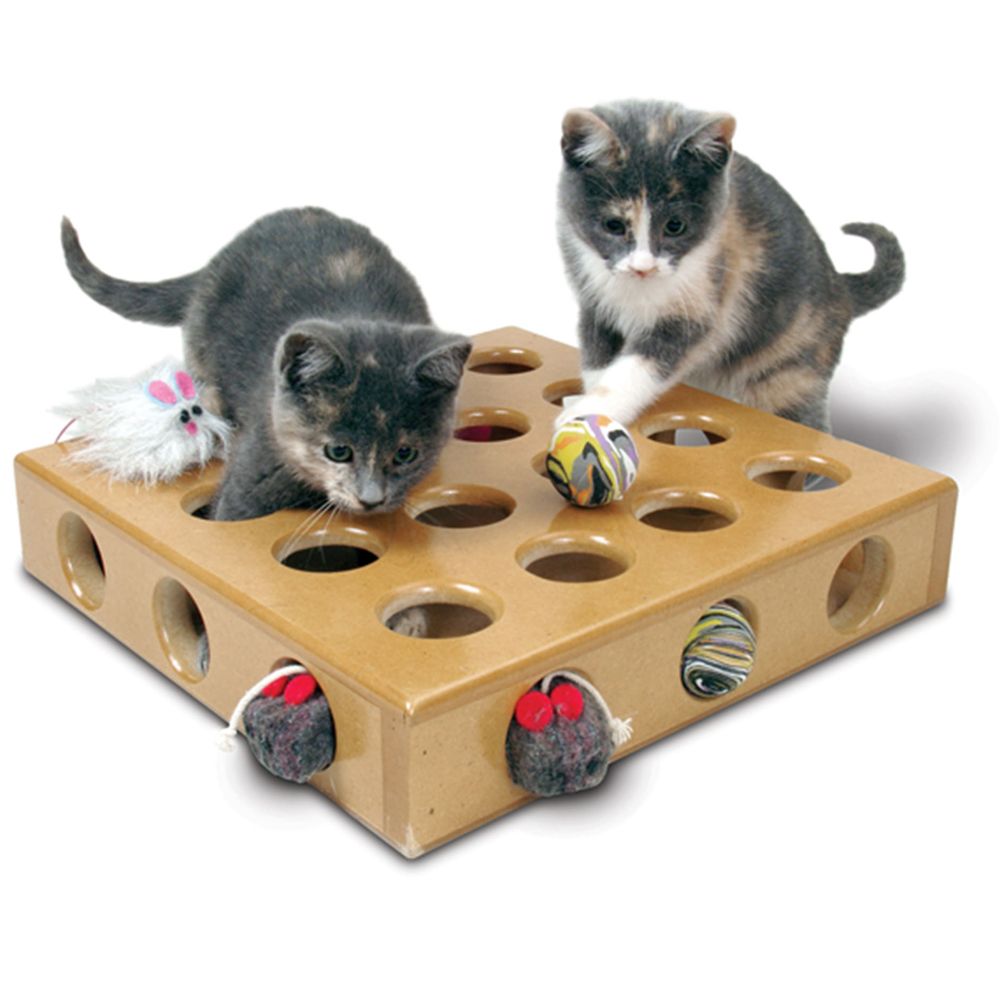 Stimulates a cat's desire to hunt and play, keeping them physicallyfit. Durable wood toy box works with virtually any appropriatelysize cat toy or catnip. For food-oriented cats, drop kitty treats into the toy box foryour cat to retrieve and eat. Encourages the Mental & PhysicalStimulation of Cats! Comes with two foam spiral balls. Color: Brown.
from $16.99 - Offered by 3 merchants