Search Results (showing 1 to 10 of 18)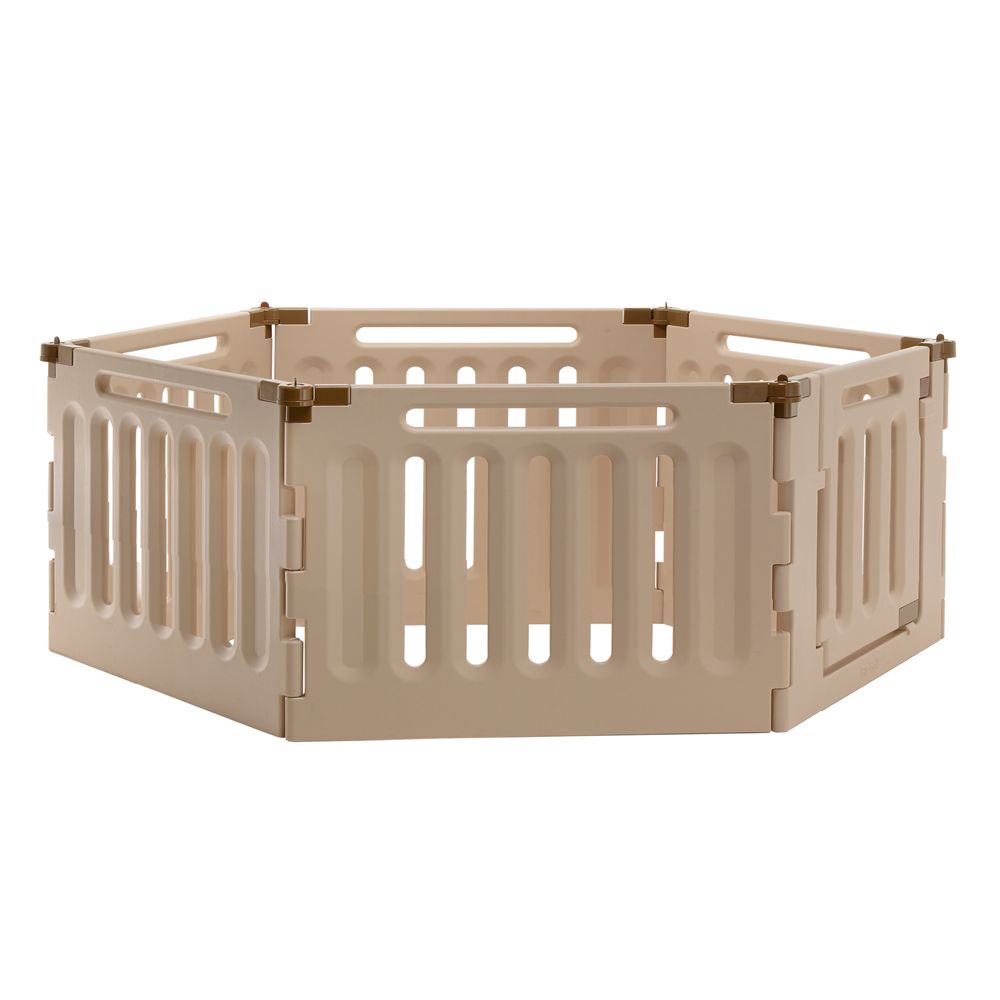 Richell's new Convertible Indoor/Outdoor Pet Playpen: it's stylish, its multi-functional, it's three pet products in one! Made of durable plastic, this playpen includes water-resistant Hook Arrows that allow the playpen to be used safely indoors or outside. The playpen works great outdoors to confine your pet during family gatherings, plus it converts into a pet gate and room divider in areas with larger openings. Because the playpen includes a lockable Gate Door, your pet has easy access
Price: $189.99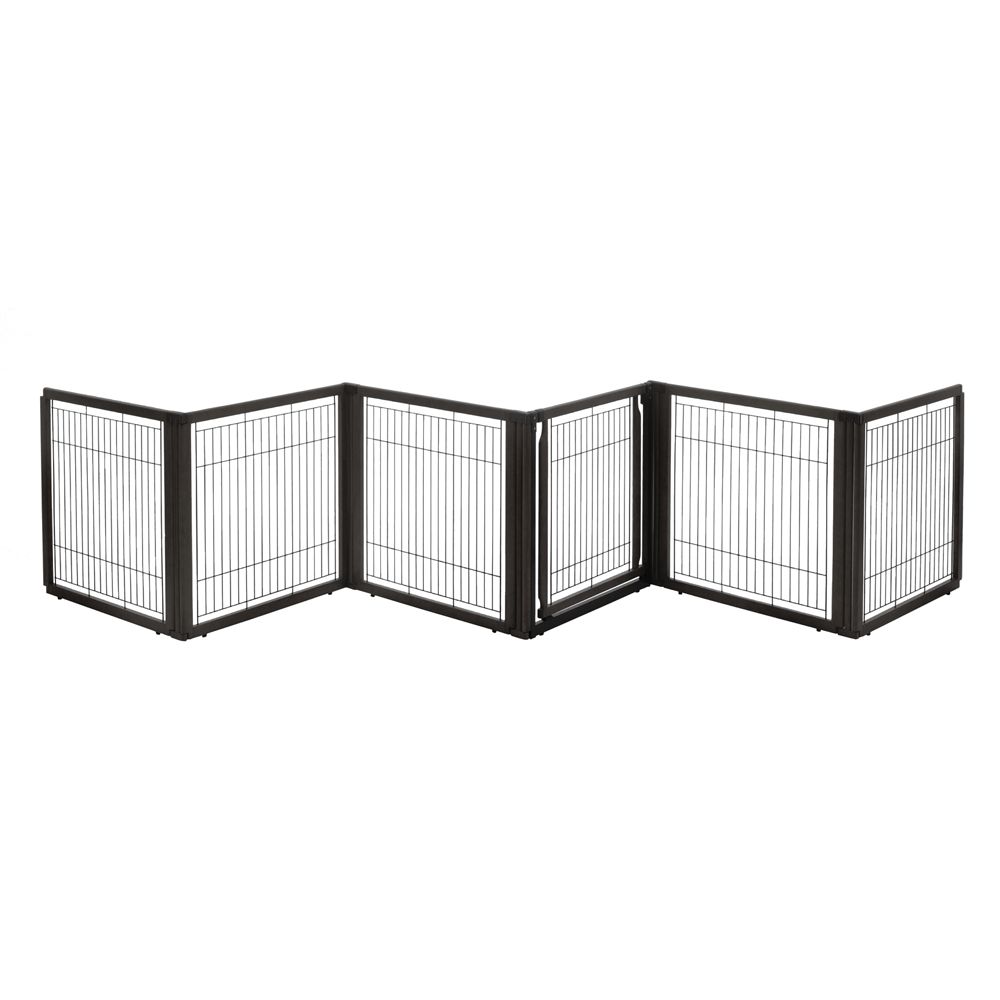 The luxury of three pet products in one! Richell's award-wining Convertible Elite Pet Gate converts from a free standing pet gate to a room divider to a pet pen, in seconds! It's specifically designed to confine your pet safely in areas with larger openings, yet fit beautifully in any home decor. The gate includes a lockable door that allows you to move freely from room to room without having to shuffle the entire unit. Each panel locks in place at 90 degree/ 180 degree angles using a specially
from $227.99 - Offered by 2 merchants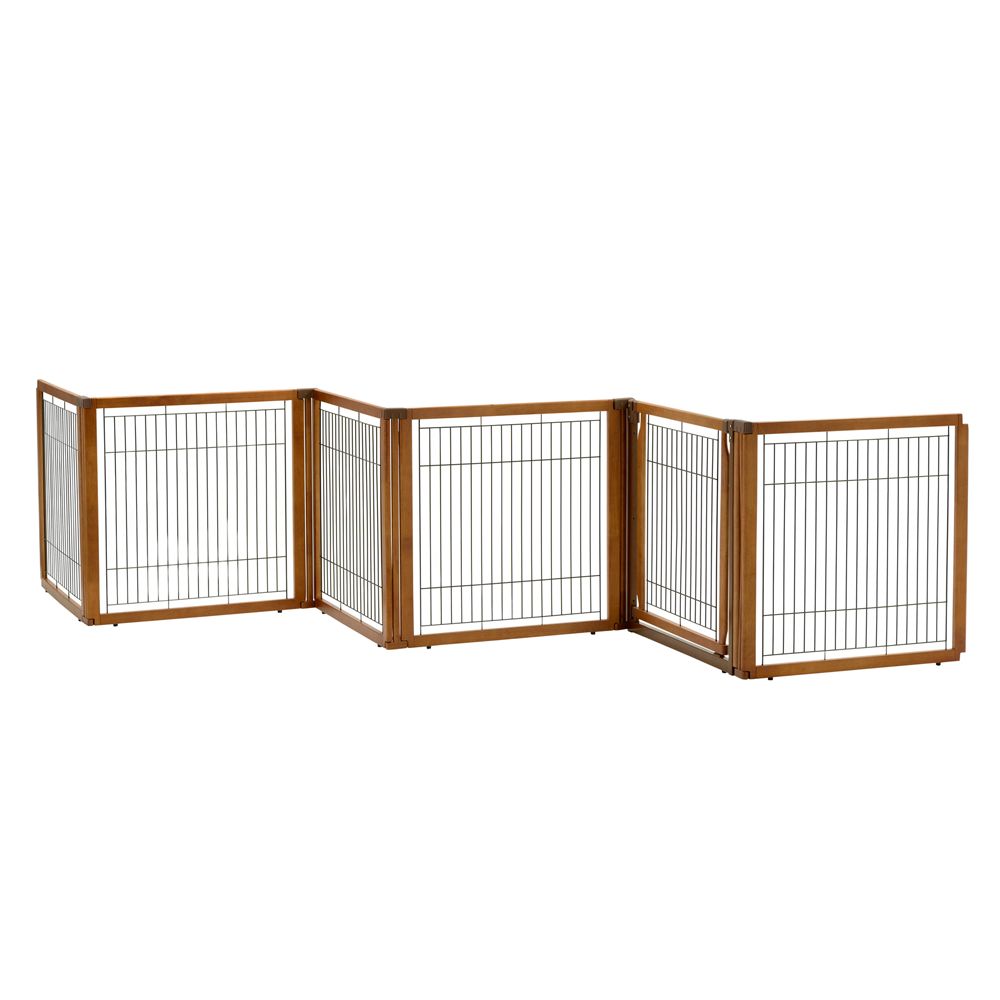 The luxury of three pet products in one! Richell's award-wining Convertible Elite Pet Gate converts from a free standing pet gate to a room divider to a pet pen, in seconds! It's specifically designed to confine your pet safely in areas with larger openings, yet fit beautifully in any home decor. The gate includes a lockable door that allows you to move freely from room to room without having to shuffle the entire unit. Each panel locks in place at 90 degree/ 180 degree angles using a specially
Price: $399.99
Specially designed cap locks panels in place at 90 and 180 angles for extra stability Lockable gate door allows easy movement from room to room Optional panels allow for various size configurations Beautiful hardwood construction Easy to assemble It's finally here! The luxury of three pet products in one! The Convertible Elite Pet Gate converts quickly and easily from a free standing pet gate to a room divider to a pet pen! It's specifically designed to confine your pet safely in areas with
Price: $188.50 - On Sale!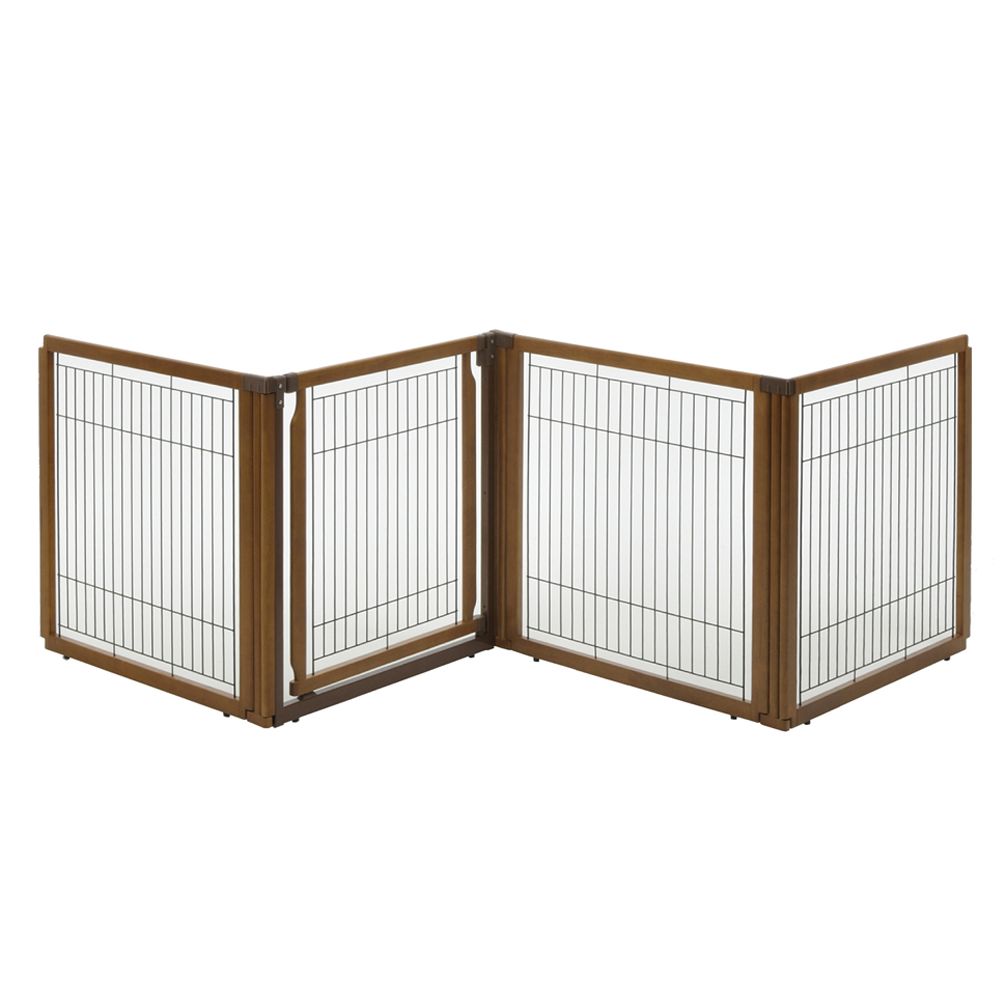 Specially designed cap locks panels in place at 90 and 180angles for extra stability Lockable gate door allows easy movement from room to room Optional panels allow for various size configurations Beautiful hardwood construction Easy to assemble It's finally here! The luxury of three pet products in one! TheConvertible Elite Pet Gate converts quickly and easily from a freestanding pet gate to a room divider to a pet pen! It'sspecifically designed to confine your pet safely in areas withlarger
Price: $179.99 - On Sale!
New and exclusively by Richell! This beautifully crafted pet gate is especially designed to use at the top of a stairway or hallway opening, but also in other doorway/hallway openings throughout the home! It confines your pet safely using an upper/lower locking system. Plus, the gate locks automatically when the door is released at 45 degrees. Because the Expandable Walk-Thru Pet Gate is designed without a U-shaped frame, it allows you to walk through easily and safely when used at the top of a
from $81.39 - Offered by 2 merchants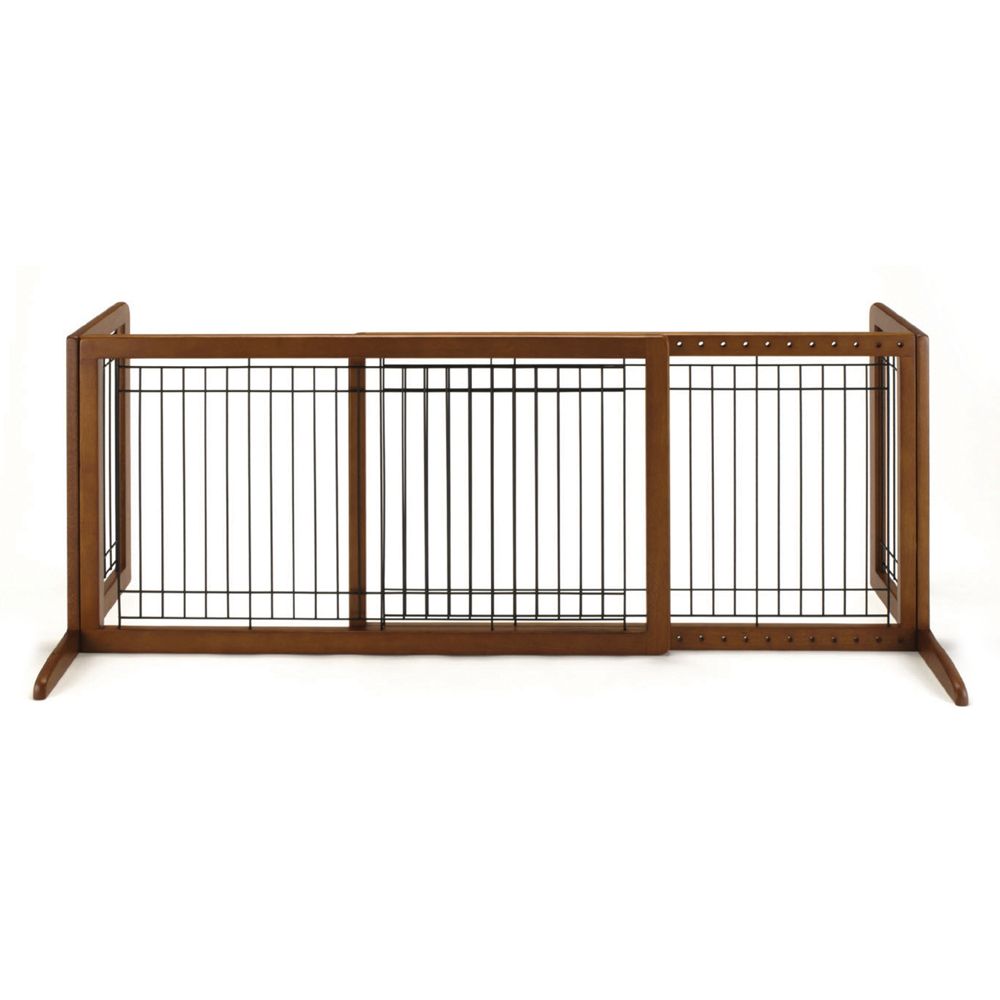 Imagine this beautiful hardwood pet gate in your home. Designed to keep you pet safe while being confined to selected areas in your house, allows you to move freely, as the low height can be stepped over with ease! Rubber feet protect floor surfaces, 1 1/4" space between wire slats Features: Designed to fit doorway or hallway openings from .8" to 71.3" wide Low height allows you to step over with ease Freestanding design allows for easy placement anywhere in the home, whenever needed Side
from $89.99 - Offered by 2 merchants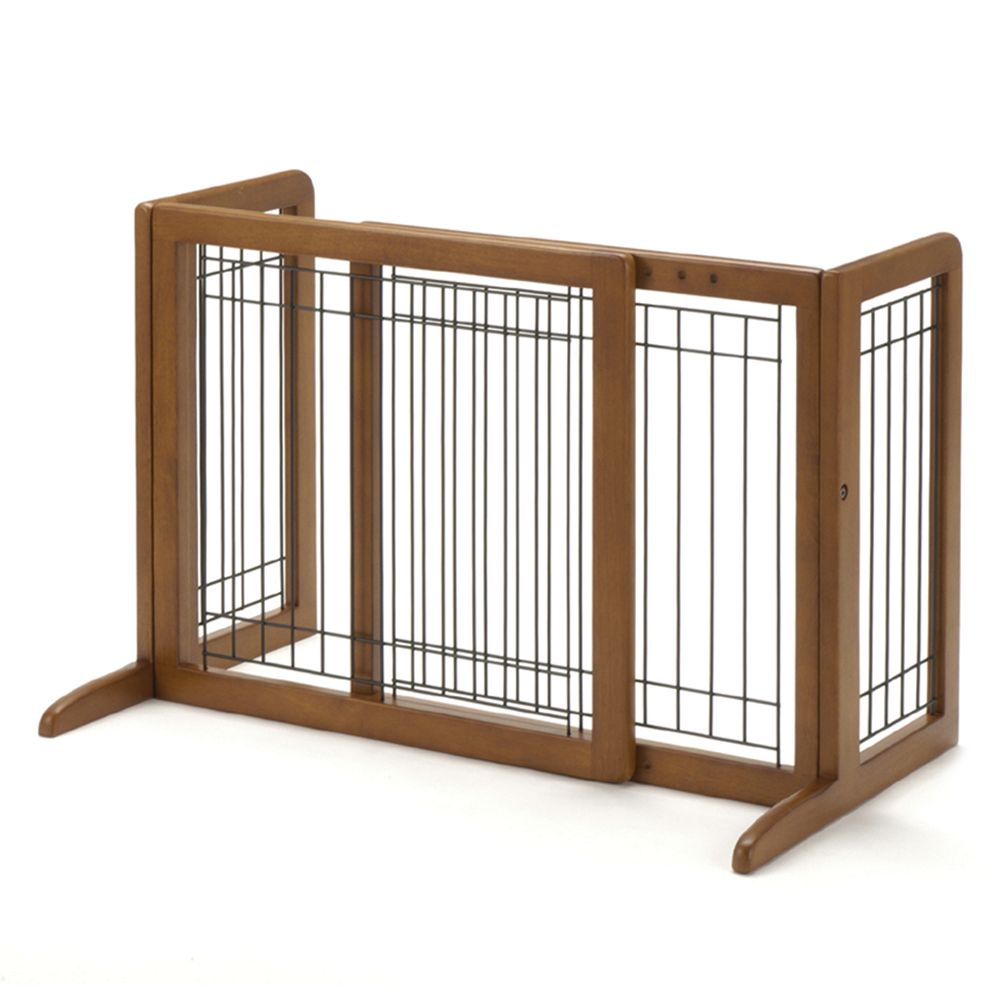 Imagine this beautiful hardwood pet gate in your home. Designed to keep you pet safe while being confined to selected areas in your house, allows you to move freely, as the low height can be stepped over with ease! Rubber feet protect floor surfaces, 1 1/4" space between wire slats Features: Designed to fit doorway or hallway openings from 26.4" - 40.2" wide Low height allows you to step over with ease Freestanding design allows for easy placement anywhere in the home, whenever needed Side
from $68.99 - Offered by 2 merchants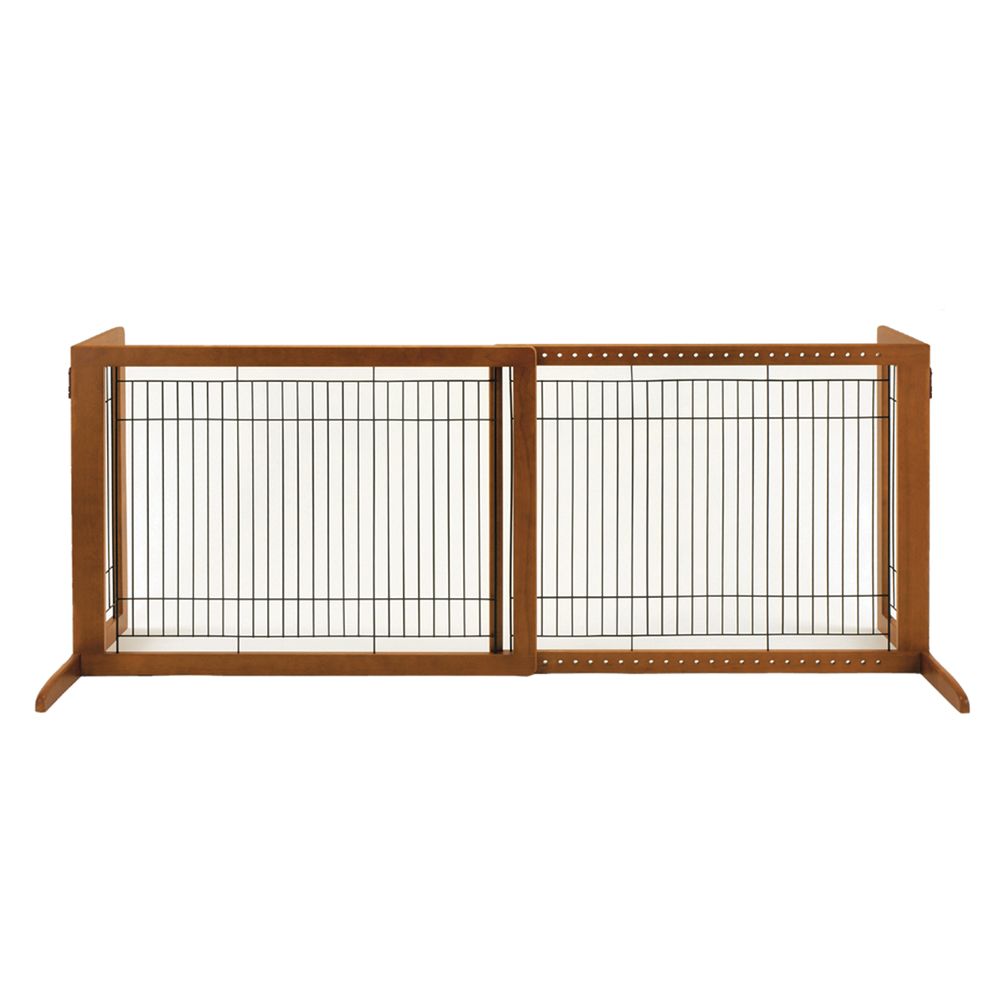 Made from rubberwood and timber Freestanding gate keeps puppies to medium adult pets contained Perfect for use in any home space Self supporting; requires no installation; adjustable width Rubber feet protect floor surfaces Side panels fold back for easy storage or transport 90-day manufacturer warranty At Richell USA, we utilize beautiful rubberwood in the design and construction of our pet products. We selected this particular timber as our signature wood because of its high durability and
from $119.49 - Offered by 2 merchants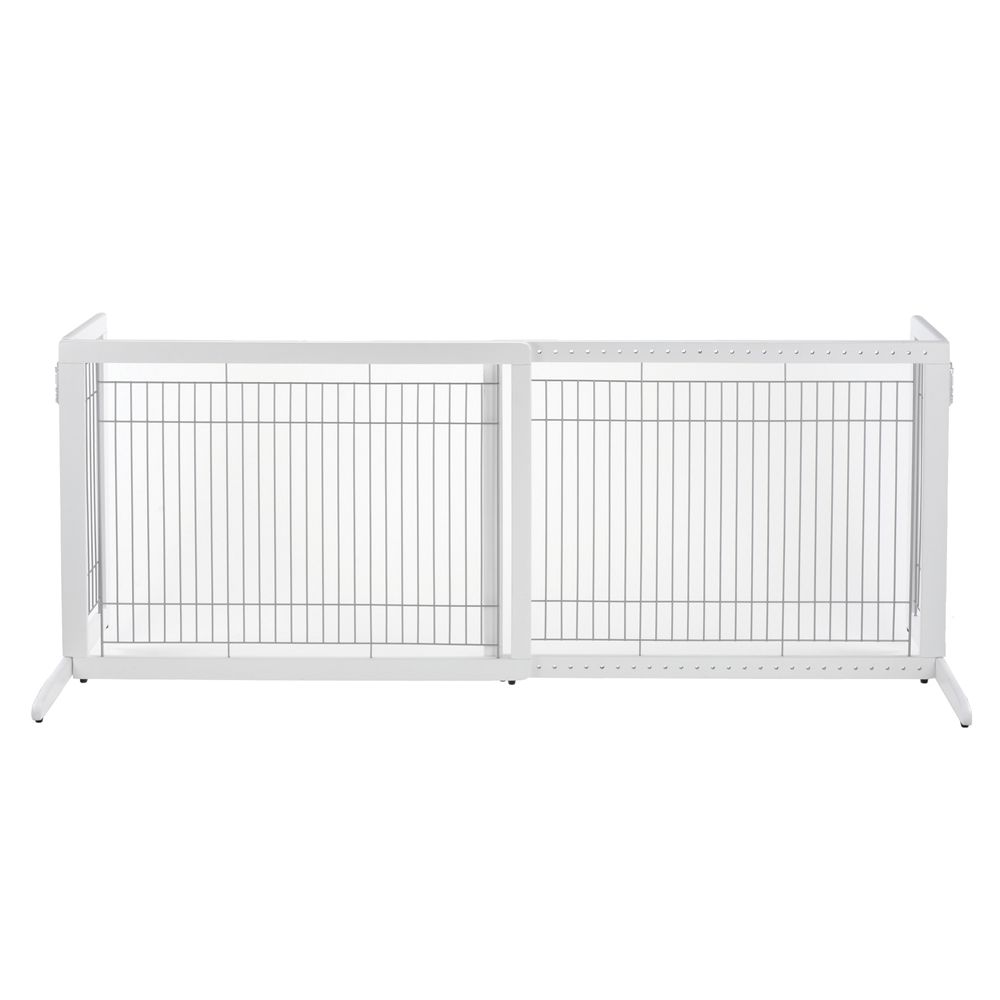 Made from rubberwood, a sustainable timber Freestanding gate keeps puppies to medium adult pets contained Perfect for use in any home space Self supporting; requires no installation; adjustable width Rubber feet protect floor surfaces Side panels fold back for easy storage or transport 90-day manufacturer warranty At Richell USA, we utilize beautiful rubberwood in the design and construction of our pet products. We selected this particular timber as our signature wood because of its high
from $126.99 - Offered by 2 merchants