Products by Purina DentaLife
Search Results (showing 1 to 4 of 4)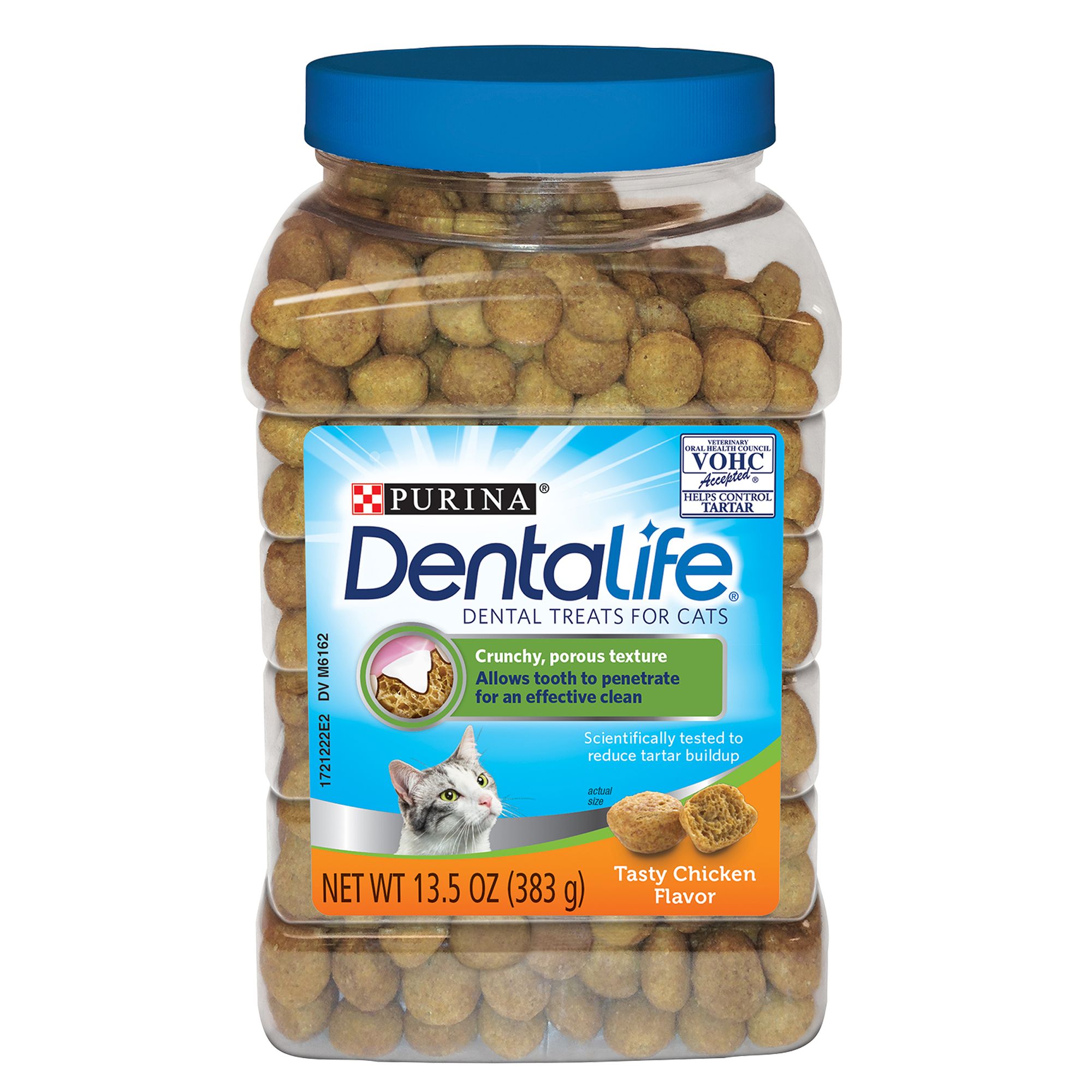 Make caring for your cat's oral health a priority when you serve up Purina DentaLife Tasty Chicken Flavor Adult Cat Dental Treats. Scientifically designed to help your cat's teeth penetrate each treat, they help deliver a breakthrough clean, and their unique texture surrounds all sides of the tooth, helping to reduce tartar buildup more effectively. Each delicious dental treat contains added calcium and taurine, so you can feel good about offering these healthy cat snacks to your cat companion.
Price: $6.98 - On Sale!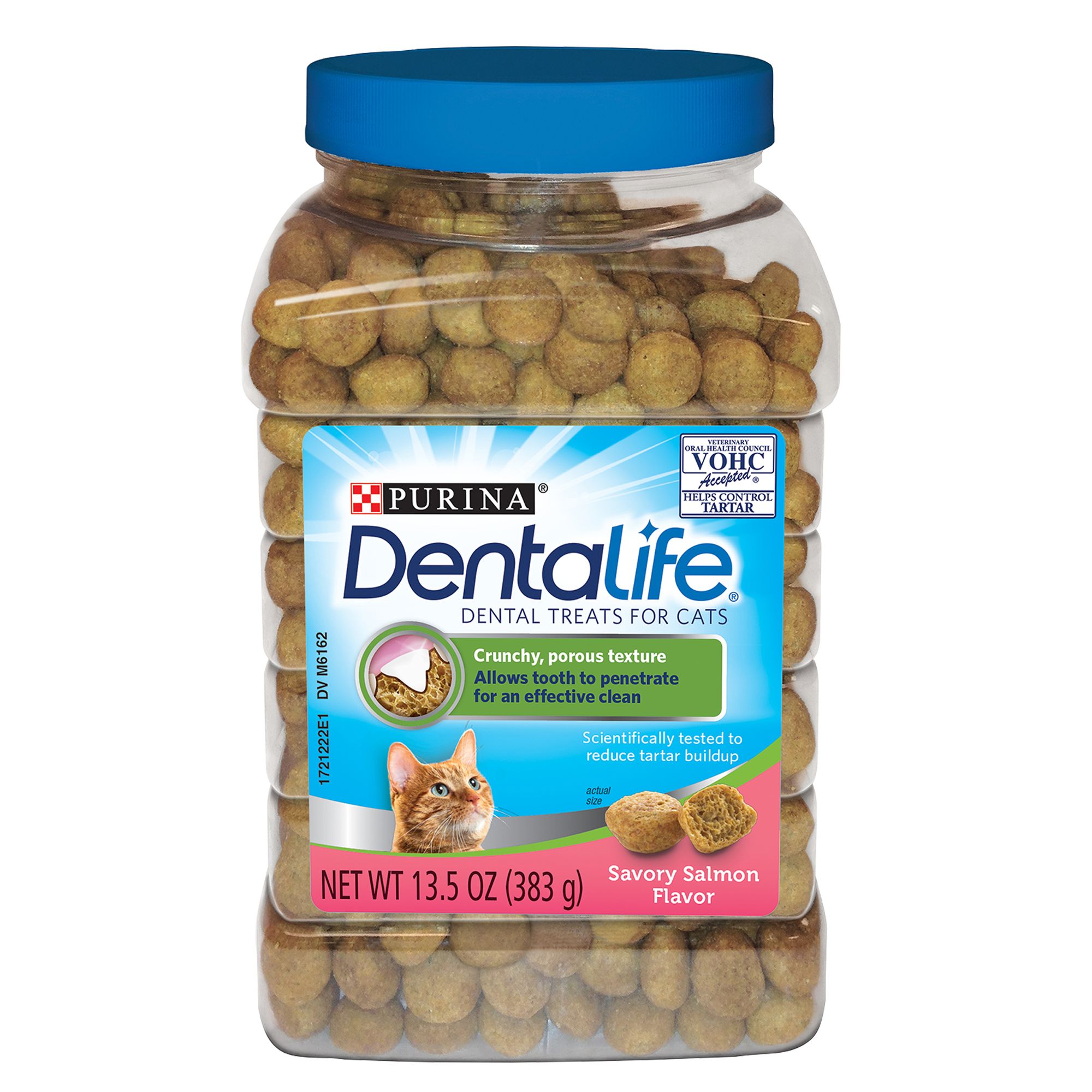 Care for your cat's oral health by making Purina DentaLife Savory Salmon Flavor Adult Cat Dental Treats part of her regular routine. These treats feature a porous texture, which helps her teeth to penetrate the treat for a thorough clean that's scientifically tested to reduce tartar buildup. The crunchy texture invites her to nibble to her heart's content, while the added calcium and taurine in every serving give you added peace of mind that she's getting essential nutrients in a tasty treat.
Price: $8.54 - On Sale!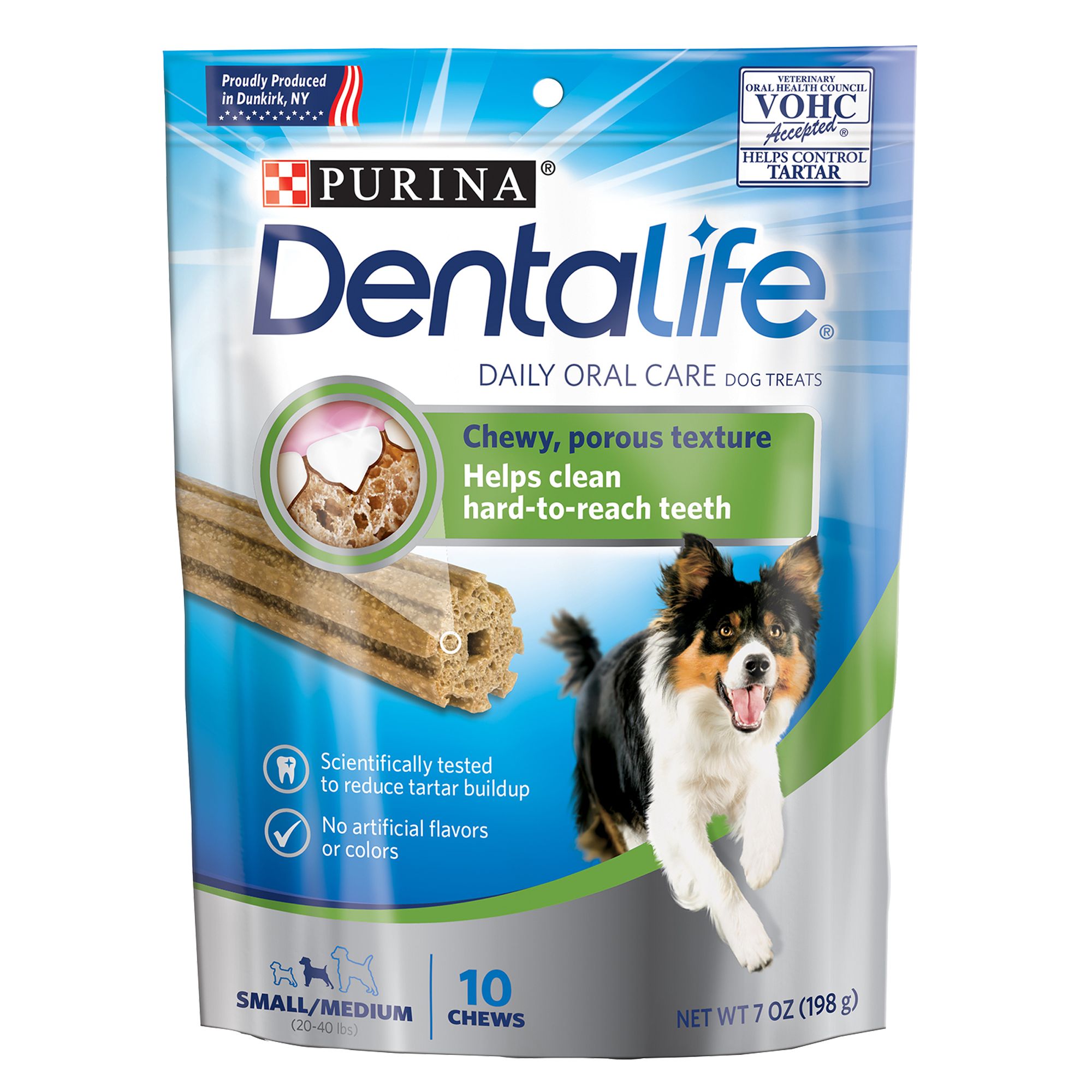 Add to your dog's healthy oral hygiene habits with Purina DentaLife Daily Oral Care Small/Medium Adult Dog Treats. Each treat features eight distinct ridges that help to clean your dog's teeth right down to the gumline. The porous texture contains thousands of air pockets, and the chewable design keeps him busy while he works to get his teeth clean. You want only the best for your beloved dog, and so do we. We work hard to make sure we're always connecting pet parents with the right products
Price: $4.33 - On Sale!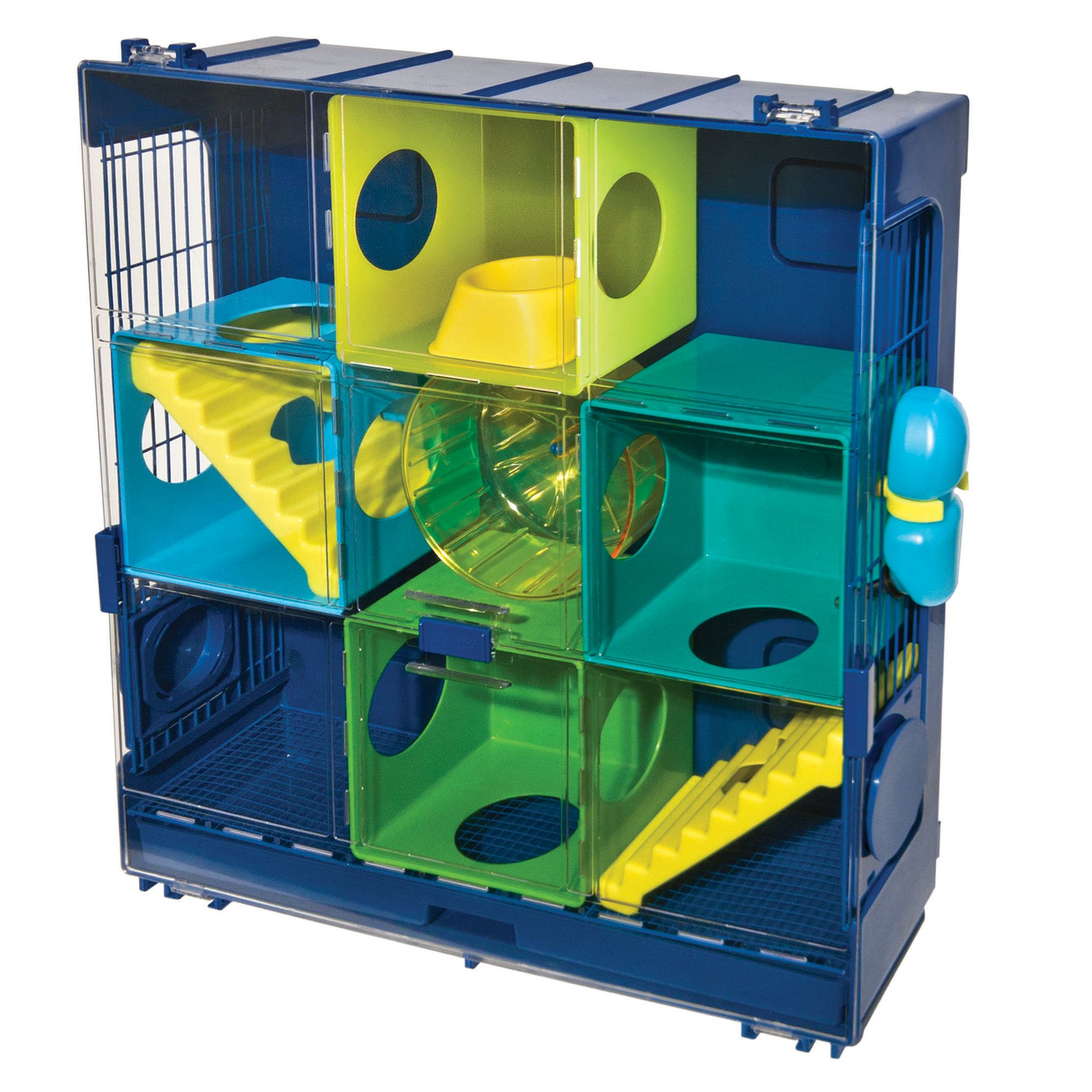 This is the stuff hamster dreams are made of! Ware's CareFresh Mouse and Hamster Kit has it all multi-levels, exercise wheel, chew treats, water bottle. It's even easy to assemble and easy to clean. It can't get any better than that! Make your beloved mouse or hamster's day and make this their dream home. Features: Fully assembled Quick set-up Easy-to-clean with pull-out tray and full front doors Full wire side panels provide fresh air flow Universally connects to other systems Can be mounted
Price: $45.99