Search Results (showing 1 to 10 of 27)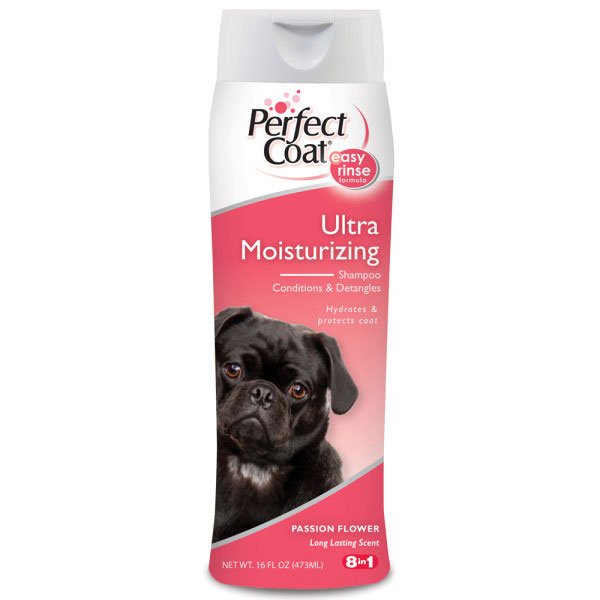 Perfect Coat Select Moisturizing Shampoo restores fullness by enriching coat with micro-encapsulated liposomes. Rich conditioning agents and soothing chamomile replenish and protect dry and damaged coats. 16 oz.
from $3.84 - Offered by 2 merchants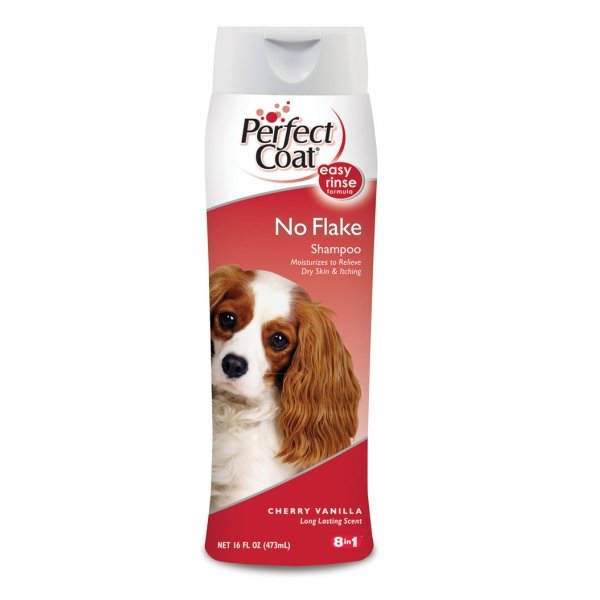 Formulated for dogs. Contains moisturizing conditioners that relieve the discomfort of dry, flaky skin. Easy rinse formula washes away effortlessly for a simple bath time. Gives your dog a beautiful, shiny coat. Contains aloe vera and other conditioners t
Price: $5.01
Perfect Coat Black Pearl Shampoo & Conditioner provides the extra care that dark dogs deserve. Pearlescent brighteners enhance dog's natural color and give sheen to the coat. Gentle aloe and moisturizers have been added to condition.
from $4.36 - Offered by 2 merchants
Perfect Coat Black Pearl Shampoo is specially formulated with black pearlescents to keep your dog's coat lustrous.
Aloe Vera and other moisturizers to keep your pet's ...
from $4.36 - Offered by 2 merchants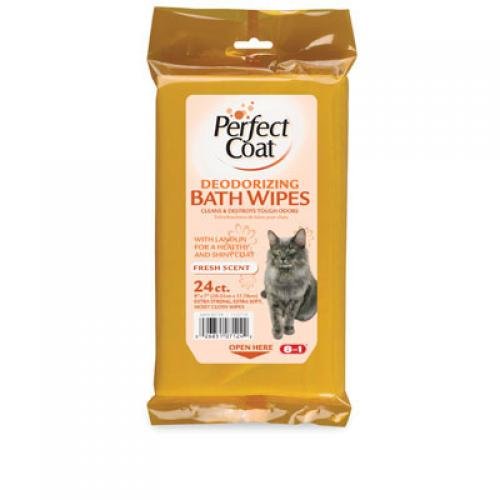 The easiest and quickest way to keep your pet clean and smelling fresh. Perfect Coat (formally Excel) bath wipes are great for use with cats that do not like being bathed. Super premium, extra strong, extra soft, moist cloth wipes for cats.
Price: $5.45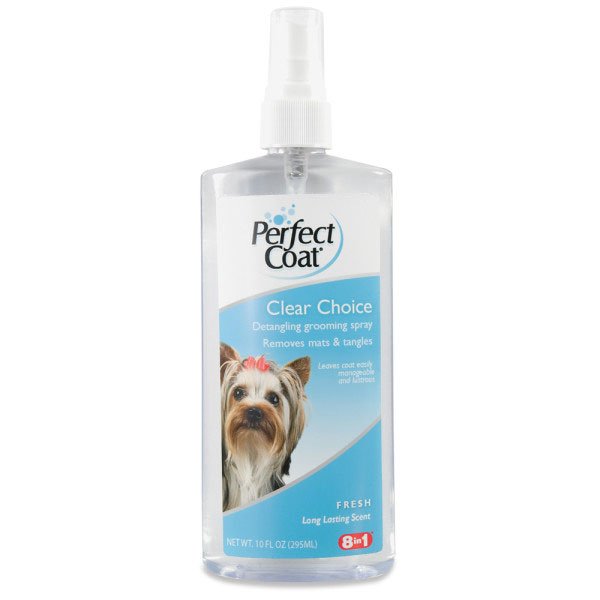 Perfect Coat Clear Choice Grooming Spray is specially formulated to release mats and tangles from wet or dry coats. Conditions coat and cuts brushing time. 8 in 1 Pet / 10 oz.
Price: $3.95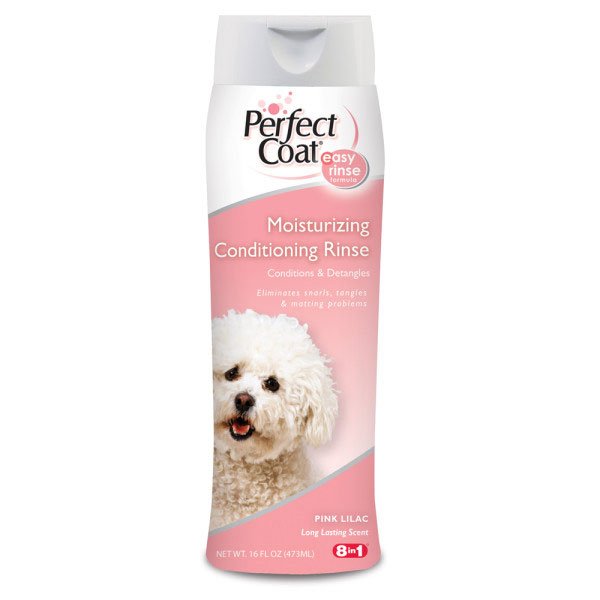 Perfect Coat Conditioning Rinse ends snarls, tangles, and matting problems. Products a soft, glossy coat that's effortless to brush and comb. 16 oz.
Price: $3.64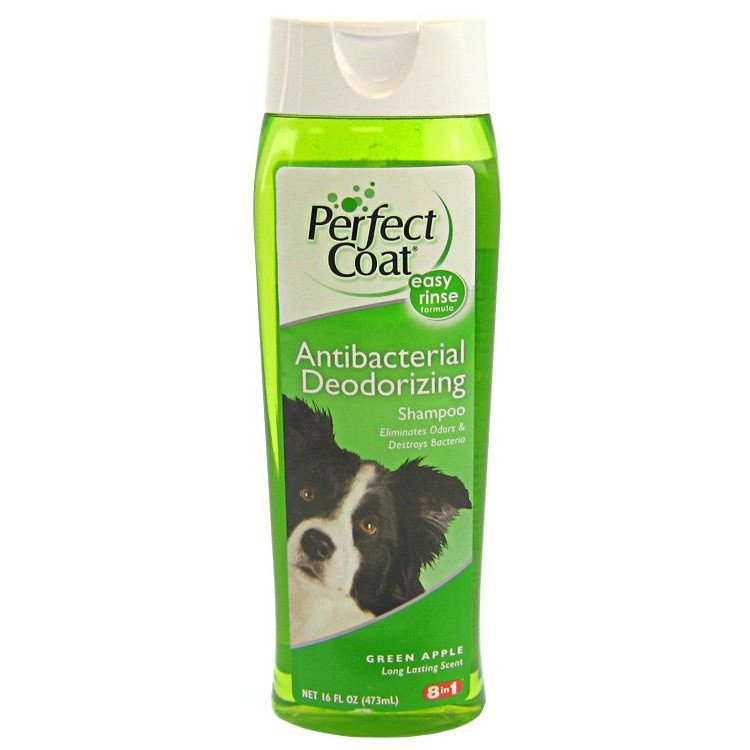 With triclosan to deodorize and destroy bacteria that can cause pet odors. Fortified with natural botanical oils to condition skin and protect your pet s coat. Long-lasting green apple fragrance leaves pet smelling fresh and clean.
Price: $5.57
Perfect Coat Flea and Tick Shampoo keeps your dog itch free by safely killing fleas and ticks. It will leave your dog clean, shiny, and smelling great without over drying...
from $5.28 - Offered by 2 merchants
This shampoo is perfect for dogs with allergies or sensitive skin. The mild and tearless formula of Perfect Coat Gentle Hypoallergenic Shampoo contains Aloe Vera to keep your dog c...
from $4.18 - Offered by 2 merchants