Search Results (showing 1 to 10 of 24)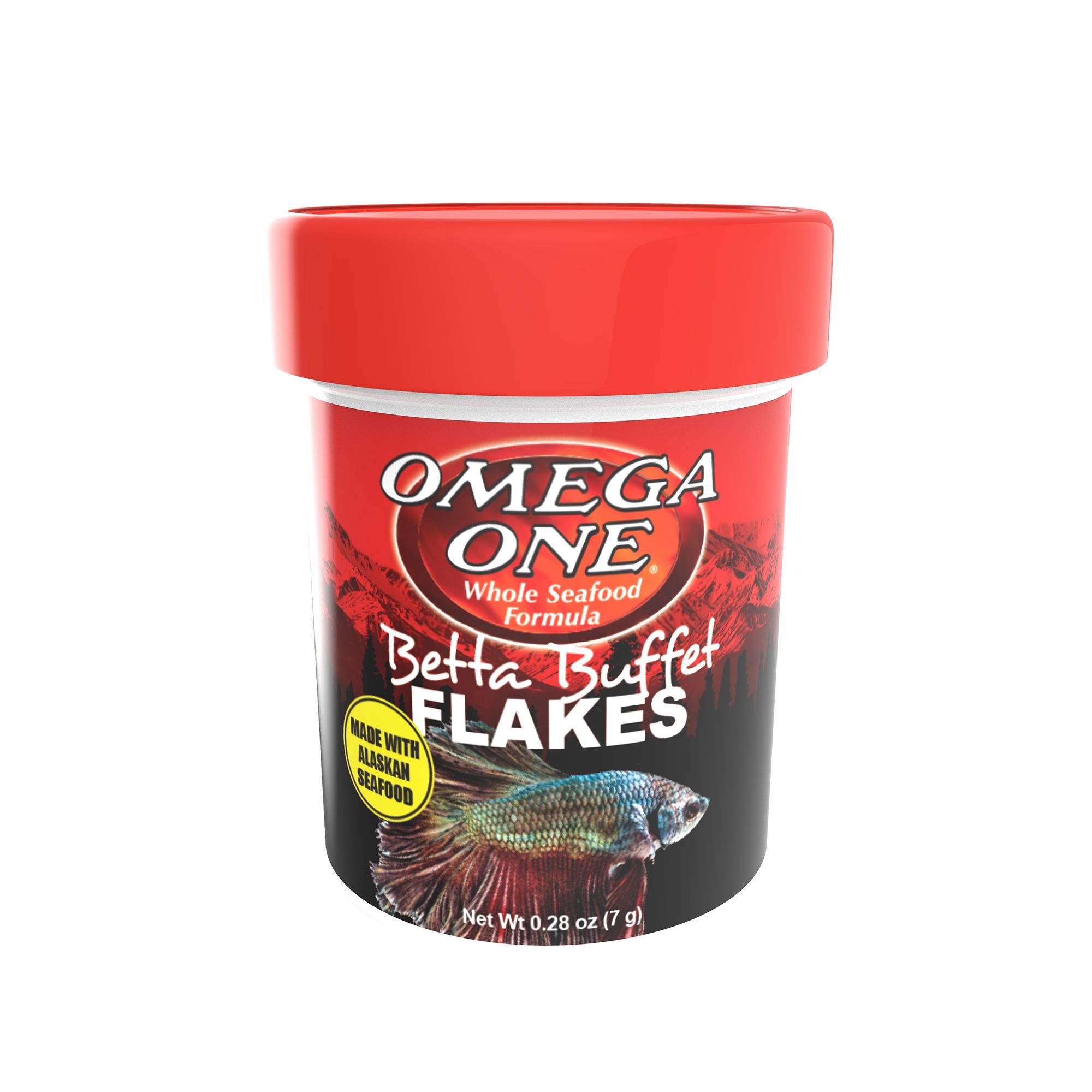 Omega One Betta Buffet Flakes are made with real seafood, and provide your fish with a host of nutritional ingredients that will produce less waste and keep him in good health. In addition, these flakes will not cloud the water in your tank, keeping it clear and clean as your fish eats his food. Features: Made with fresh Alaskan seafood for unmatched nutrition Natural color enhancement from salmon skins High quality ingredients produce less waste Will not cloud water Food Type: Flakes Food
Price: $4.99
Omega One Betta Buffet Pellets offer fish the nutritional elements they need to thrive. Made with real seafood, these pellets contain high-grade ingredients and come in a form and flavor that your fish will love. Features: Made with fresh Alaskan seafoods for unmatched nutrition Natural color enhancement from salmon skins High quality ingredients produce less waste Will not cloud water Food Type: Pellets Food Consistency: Pellets Life Stage: All Flavor: Salmon Primary Ingredient: Salmon Package
Price: $4.99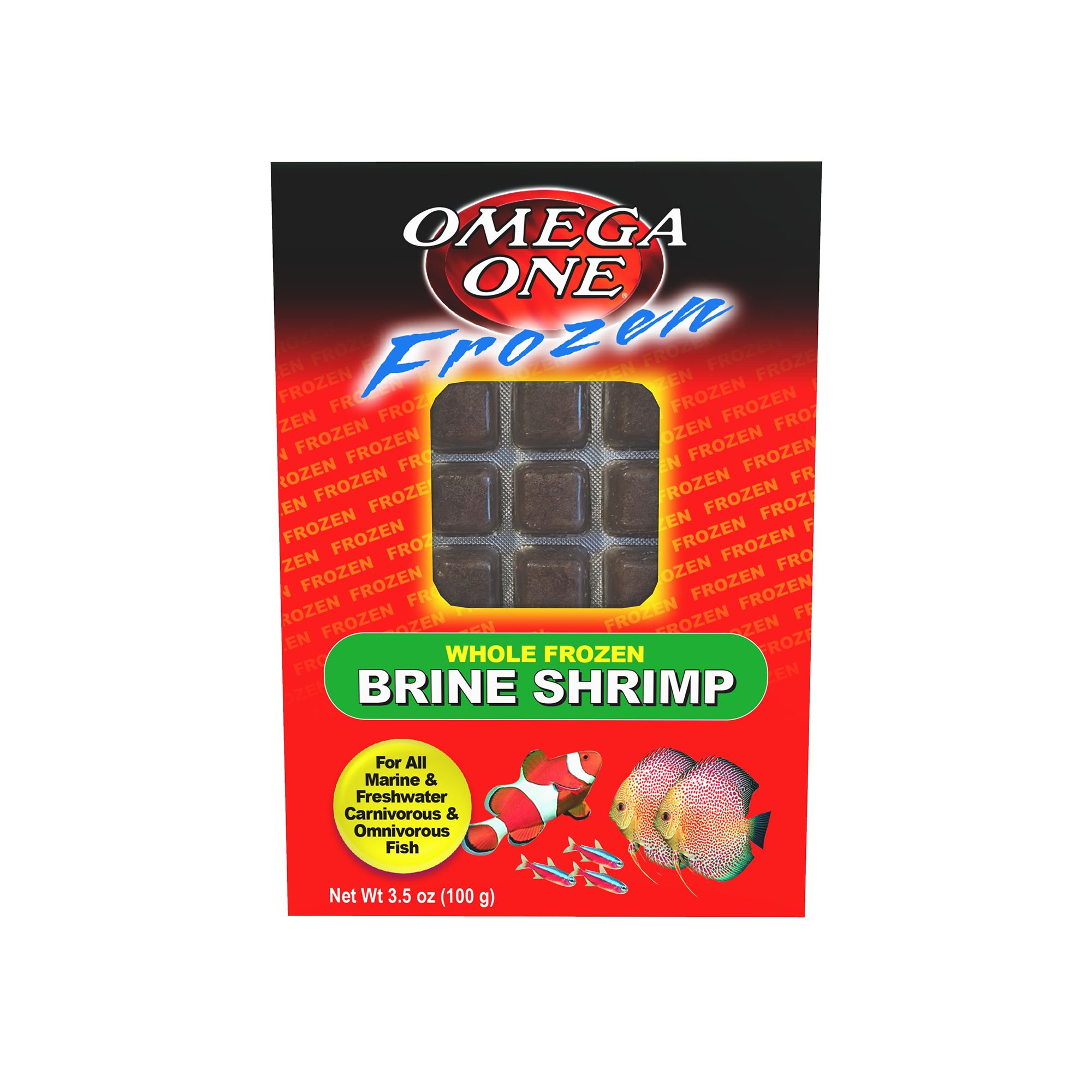 Offer your marine or freshwater carnivore a delectable snack with this Omega One Frozen Brine Shrimp Fish Food. Each frozen cube features delicious shrimp flavor without added preservatives to provide a tasty, wholesome treat for Angel Fish, Discus, Cory Catfish, Bottom Feeders, all types of Cichlids, Tangs and more. Features: Made from 100% whole Brine Shrimp for an appealing snack; no preservatives added to ensure wholesome nutrition; ideal for Angel Fish, Discus, Cory Catfish, Bottom
Price: $5.19
Omega One Super Color Cichlid Pellets are small color enhancing pellets that will help your cichlids to thrive. These pellets contain the same great nutrition and unsurpassed palatability as the existing lines, but is made even better. Features: Color enhancing Food Type: Pellet Food Consistency: Pellet Life Stage: All Primary Ingredient: Whole salmon Package Weight: Available in 8 oz, 9 oz and 16.25 oz sizes Ingredients: Whole Salmon, Halibut, Whole Shrimp, Wheat Flour, Wheat Gluten, Fresh
Price: $12.95 - On Sale!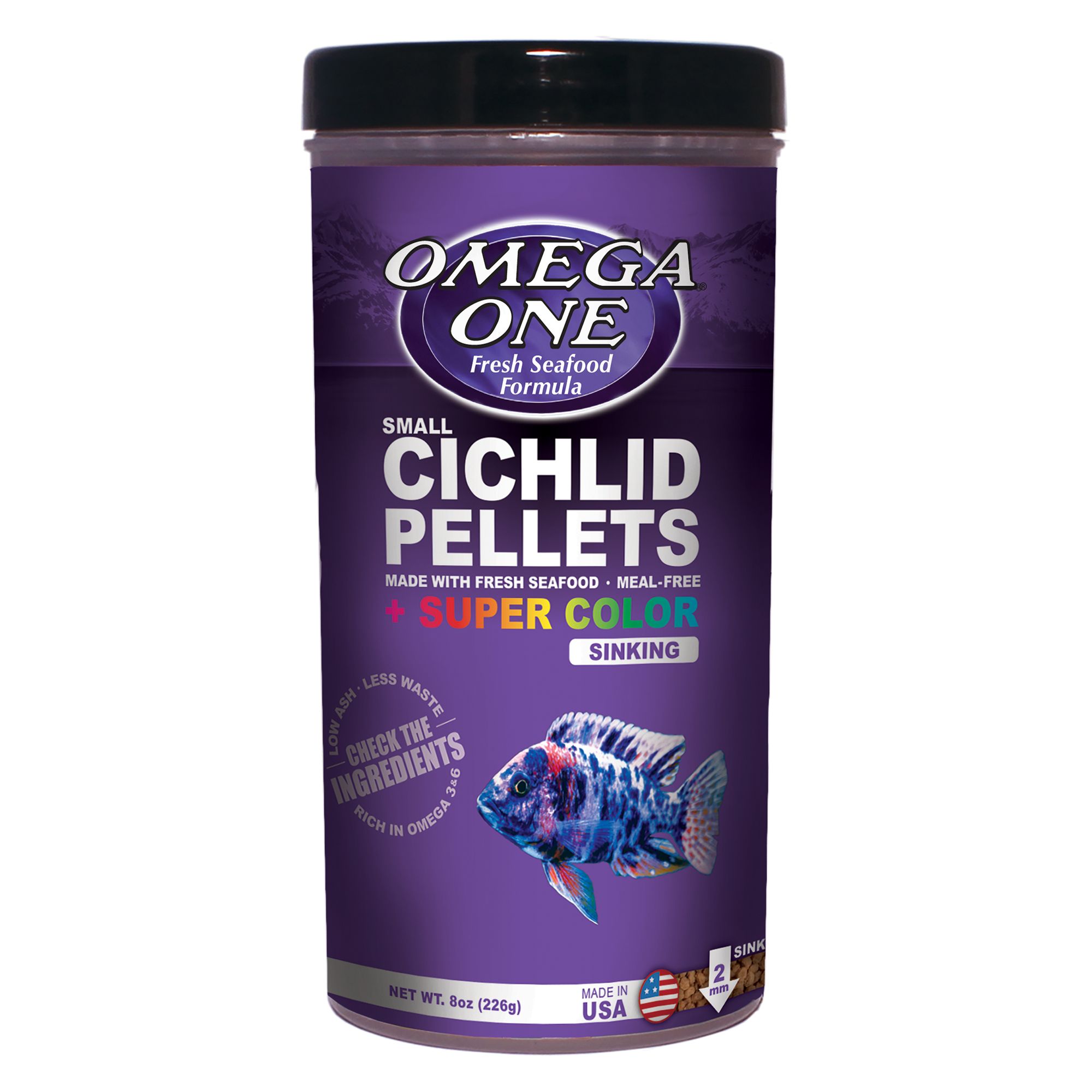 Omega One Super Color Cichlid Pellets are small color enhancing pellets that will help your cichlids to thrive. These pellets contain the same great nutrition and unsurpassed palatability as the existing lines, but is made even better. Features: Color enhancing Food Type: Pellet Food Consistency: Pellet Life Stage: All Primary Ingredient: Whole salmon Package Weight: 8 oz, 9 oz and 16.25 oz sizes Ingredients: Whole Salmon, Halibut, Whole Shrimp, Wheat Flour, Wheat Gluten, Fresh Kelp, Krill
Price: $8.74 - On Sale!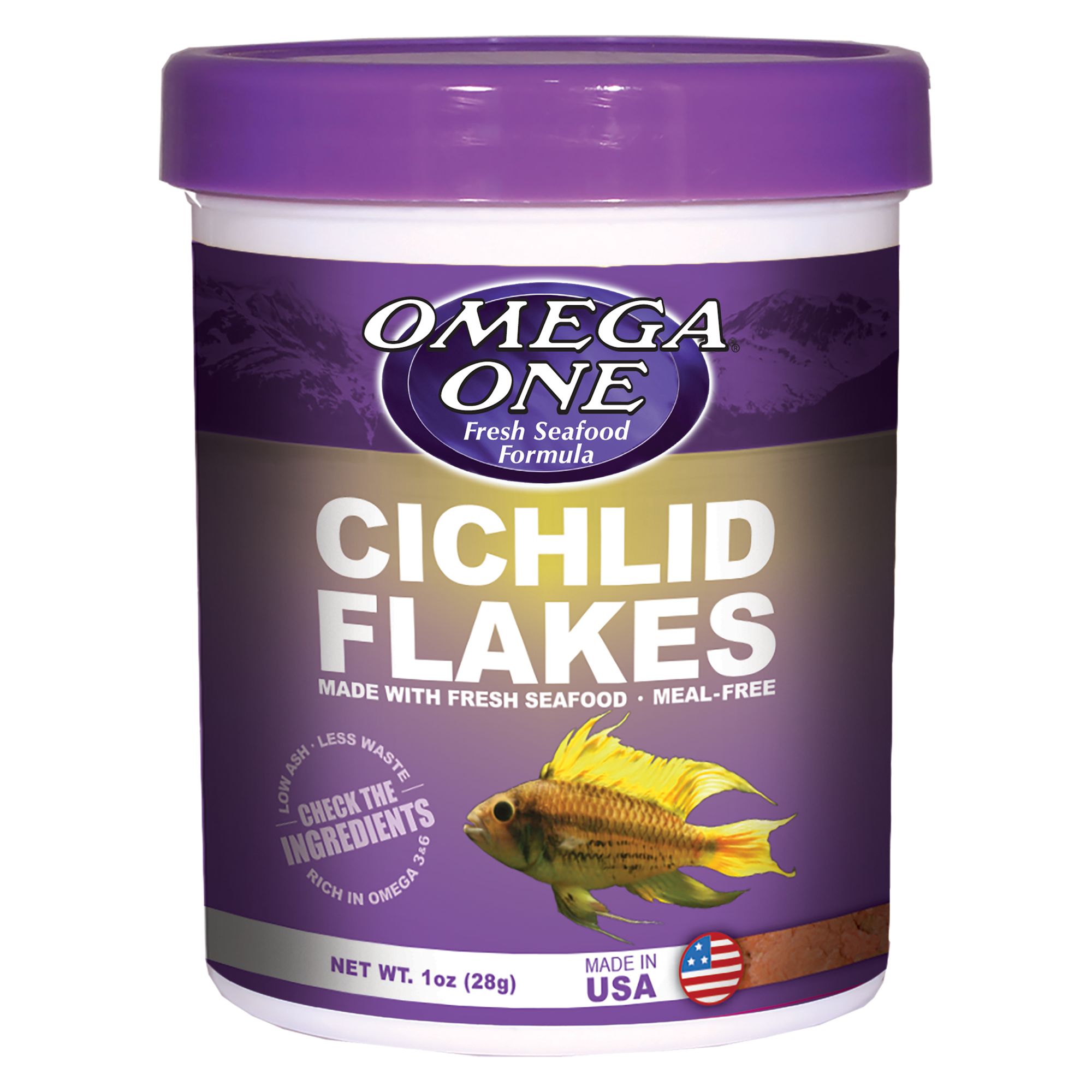 Treat your fish to a delicious meal with Omega One Natual Protein Formula Cichlid Flakes. Ideal for Cichlids, this food contains fresh seafood protein and omega fatty acids and will not cloud the water. Additionally, natural pigments in the salmon skin enhance beautiful, vibrant colors in your fish. Features: Made with fresh seafood for a taste your cichlid will love Fresh seafood protein and little starch Rich in Omega 3 and 6 fatty acids Fresh, natural fats Natural pigments in salmon skins
Price: $5.69
Omega One Cichlid Flakes offer African Cichlids a broad scope of both seafood proteins and vegetable matter. The opportunistic feeding habits of the African Cichlid require a broad scope of both seafood proteins and vegetable matter. Omega One African Cichlid Flakes offer the appropriate mix for high attractibility that will result in a feeding frenzy in your aquarium. Features: Complete diet for all tropical fish; Made with fresh seafood; Fresh natural fat for appetite stimulation Food Type
Price: $12.31 - On Sale!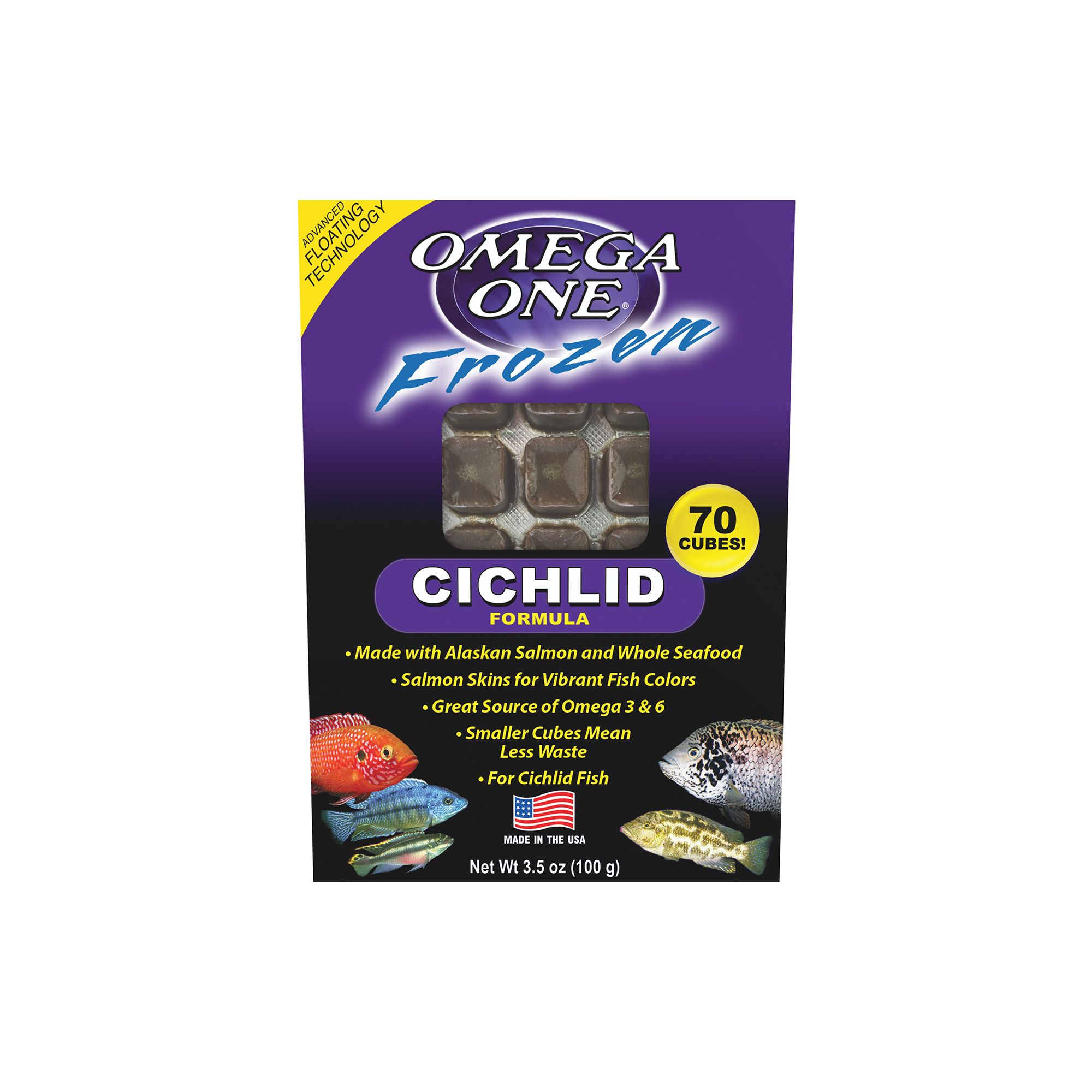 Supply your Cichlid with ideal nutrition with this Omega One Frozen Cichlid Formula Fish Food, which contains an optimal blend of animal proteins and vegetable matter for your aquatic pet. The food is made with an array of seafood to appeal to your Cichlid's opportunistic feeding habits and contains fresh ocean kelp and spirulina to offer the vitamins and minerals that make up a balanced diet. Features: Blend of animal proteins and vegetable matter provides ideal nutrition; contains a variety
Price: $7.19
Omega One Freeze Dried Betta treat Bloodworms are a natural treat for freshwater and marine fish. These bloodworms are rich in vitamins and minerals, and are as nutritious as live food without the risk of bacteria or parasites. Features: Rich in vitamins and minerals Food Type: Bloodworms Food Consistency: Freeze dried Life Stage: All Primary Ingredient: Bloodworms Package Weight: Available in 0.46 oz, 0.96 oz and 0.11 oz sizes Feeding Instructions: Feed as a treat or a snack Ingredients
Price: $9.99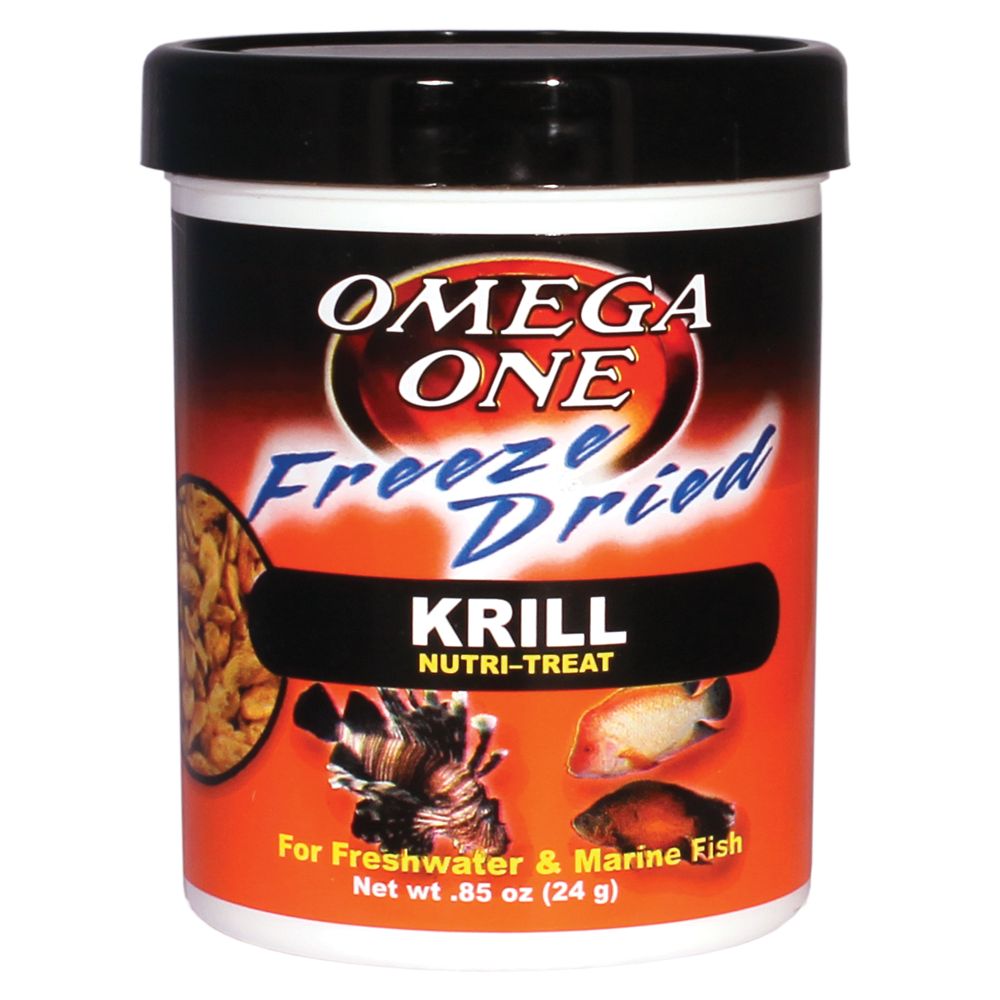 Omega One Freeze Dried Krill Nutri-Treats are rich in vitamins and minerals, and are ideal for aggressive carnivores. These freeze-dried treats are as nutritious as live food without the risk of bacteria or parasites. High in natural protein for healthy growth, they also contain natural pigments for strong color enhancements. Features: For freshwater and marine fish; ideal for aggressive carnivores such as Triggers, Groupers, Lionfish, Eel and some South American Cichlids Food Type: Freeze
Price: $6.99