Search Results (showing 1 to 2 of 2)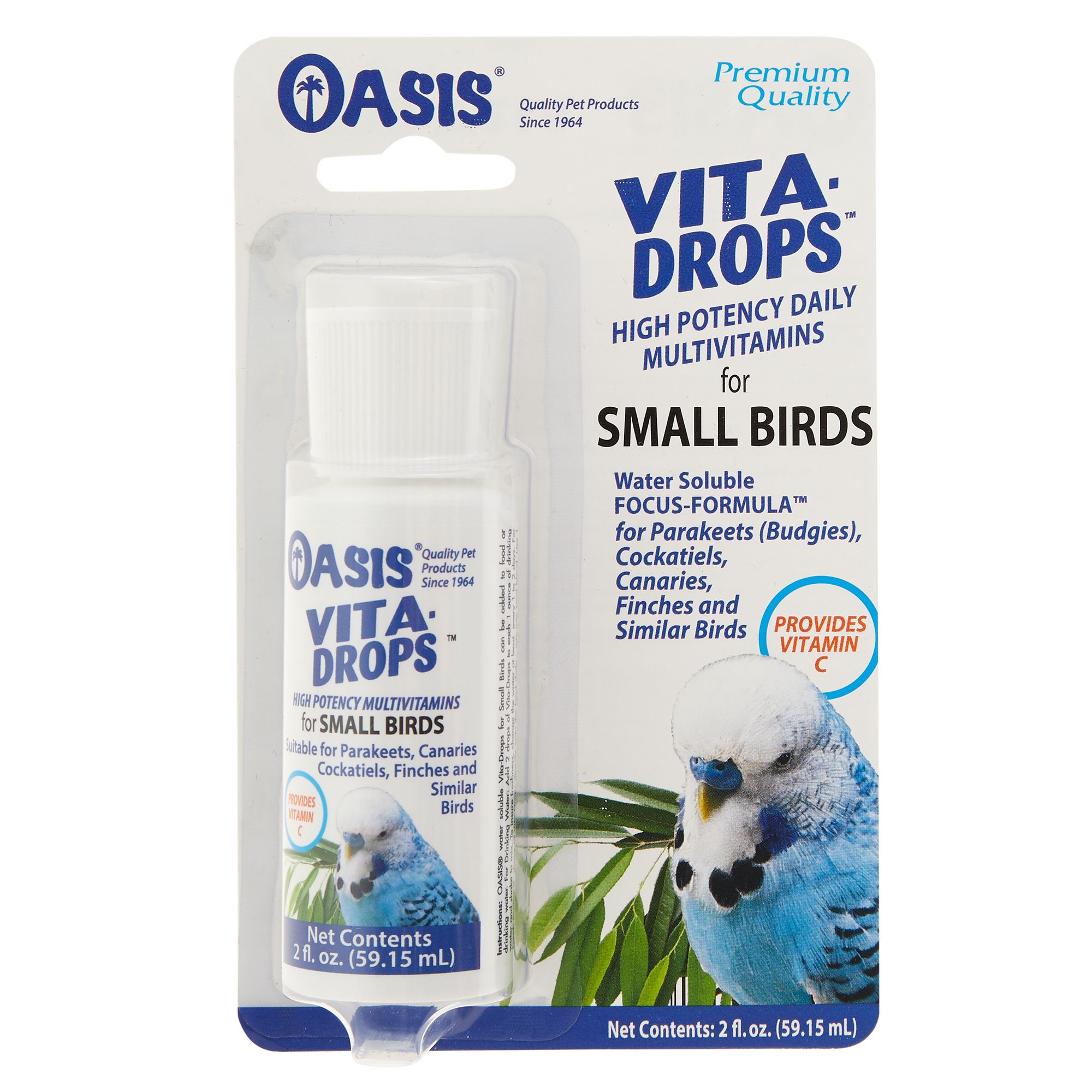 Oasis Vita-Drops are formulated with premium ingredients to best duplicate the nutrients required for over-all good health, filling in the gaps in a caged bird's diet. Water soluble vitamin concentrate provides the vitamins essential for all types and ages of parrots, macaws, cockatoos, and similar birds. Vita-Drops contain all known essential vitamins as listed in the latest recommendations of the Committee on Animal Nutrition of the National Research Council. Simply add to food or water each
Price: $7.64 - On Sale!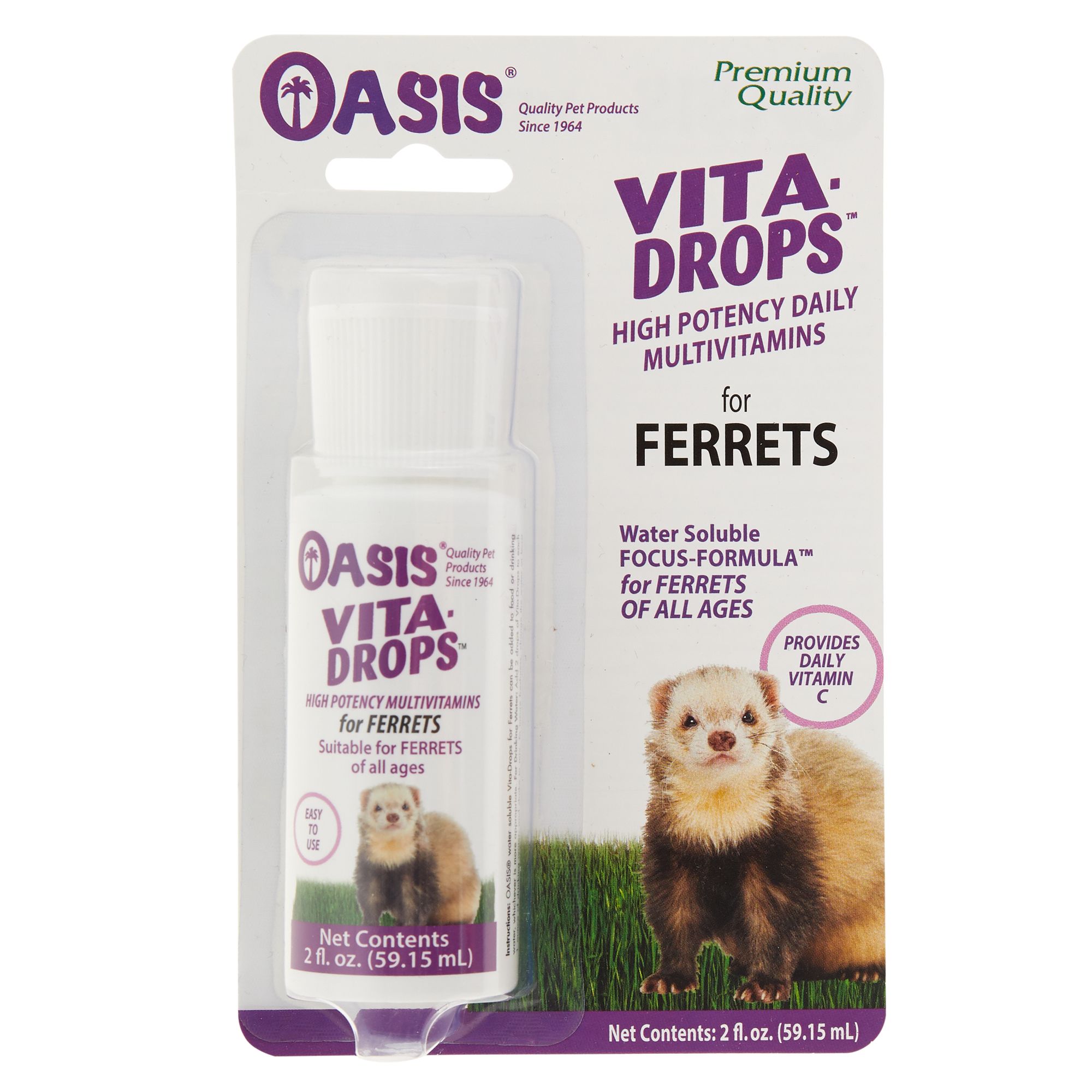 Provide your ferret with the daily allotment of vitamins he needs to thrive with Oasis Vita-Drops. These drops may be placed on food or in drinking water, and were created using a host of essential vitamins and with the nutritional needs of ferrets specifically in mind. Features: High Potency Daily MultiVitamins Intended For: Ferrets Includes: 1 Bottle Health Consideration: Application: Liquid Total Weight: 2 fl oz (59.15mL) Cautions: When administered temporarily (up to 7 days of 1 ½ tim
Price: $10.36 - On Sale!