Search Results (showing 1 to 8 of 8)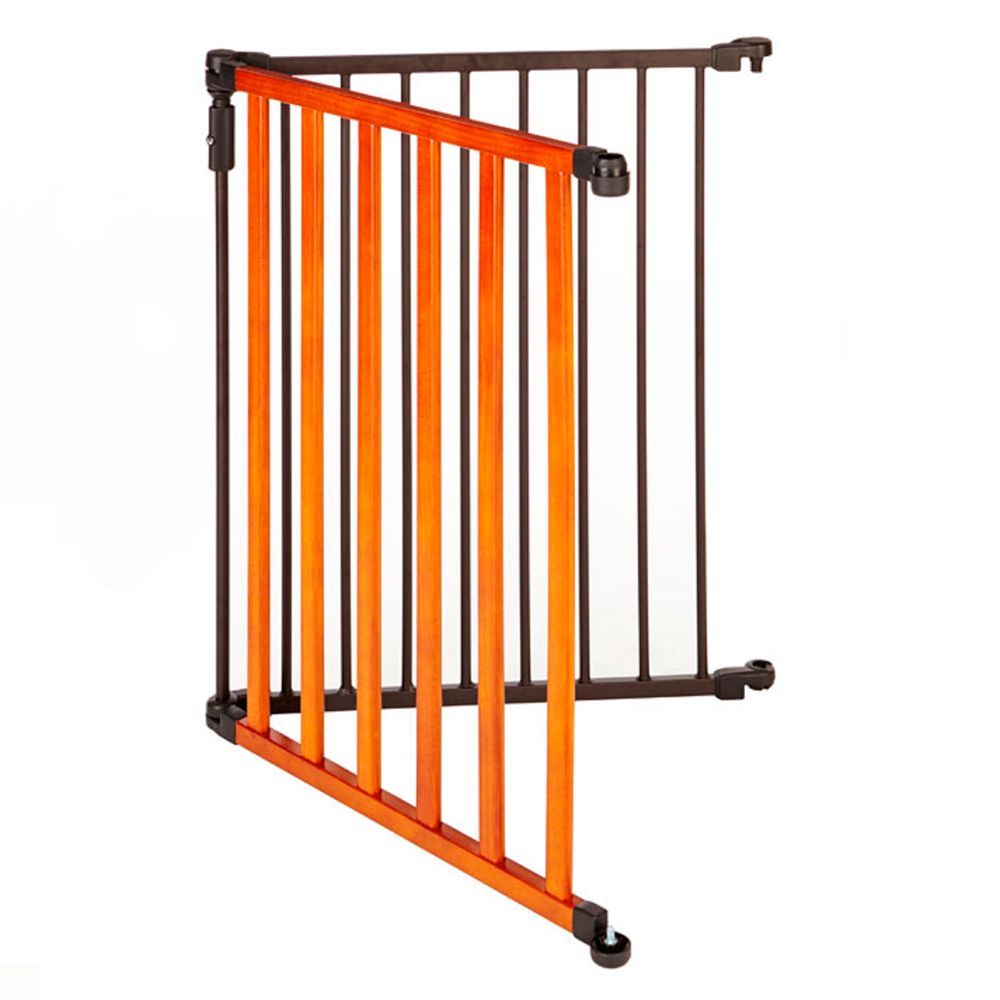 Expand your Petyard to an 8-panel containment area using this North States Metal/Wood 2-Panel Gate Extension. This extension is extremely easy to add to your existing Petyard Area, and in terms of square footage almost doubles its size. Features: The 3-in-1 Two-Panel Metal & Wood Extension allows you to increase the Petyard from a 6-panel to an 8-panel containment area. Sold separately from the 3-in-1 Chesapeake Arched Metal & Wood Petyard, the additional panels increase the size from 10 square
Price: $84.99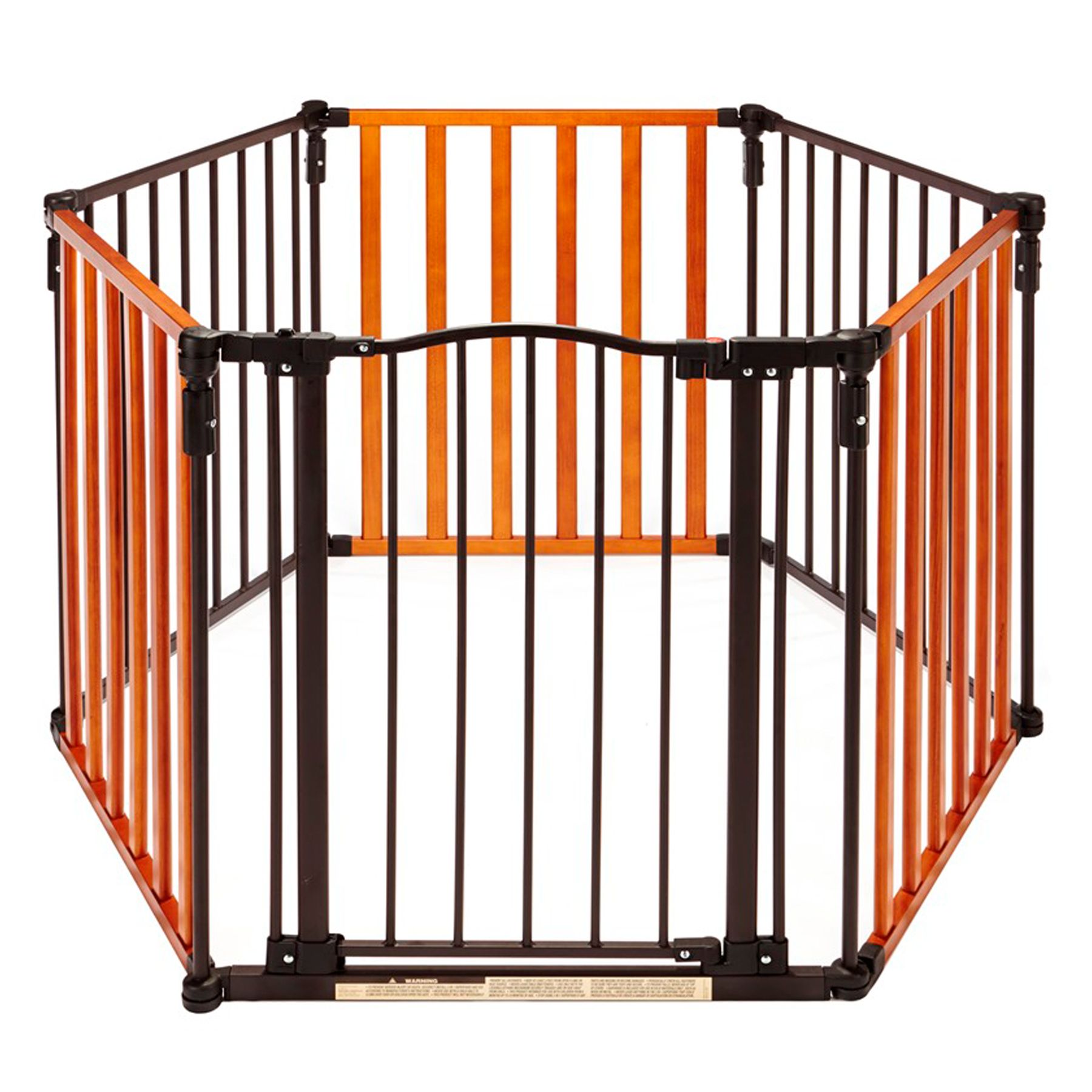 Versatility is what this North States Metal/Wood 3 in 1 Petyard is all about. This six panel, free-standing enclosure serves as a containment area, gate or barrier, depending on your needs. Use this easy-to-set up enclosure to serve your specific needs for your pets. Features: Keep your pet safe and secure in the 3-in-1 Chesapeake Arched Metal & Wood Petyard. The versatile, six-panel enclosure can act as a portable containment area, a gate or a barrier. As a containment area, it encloses up to
Price: $200.59 - On Sale!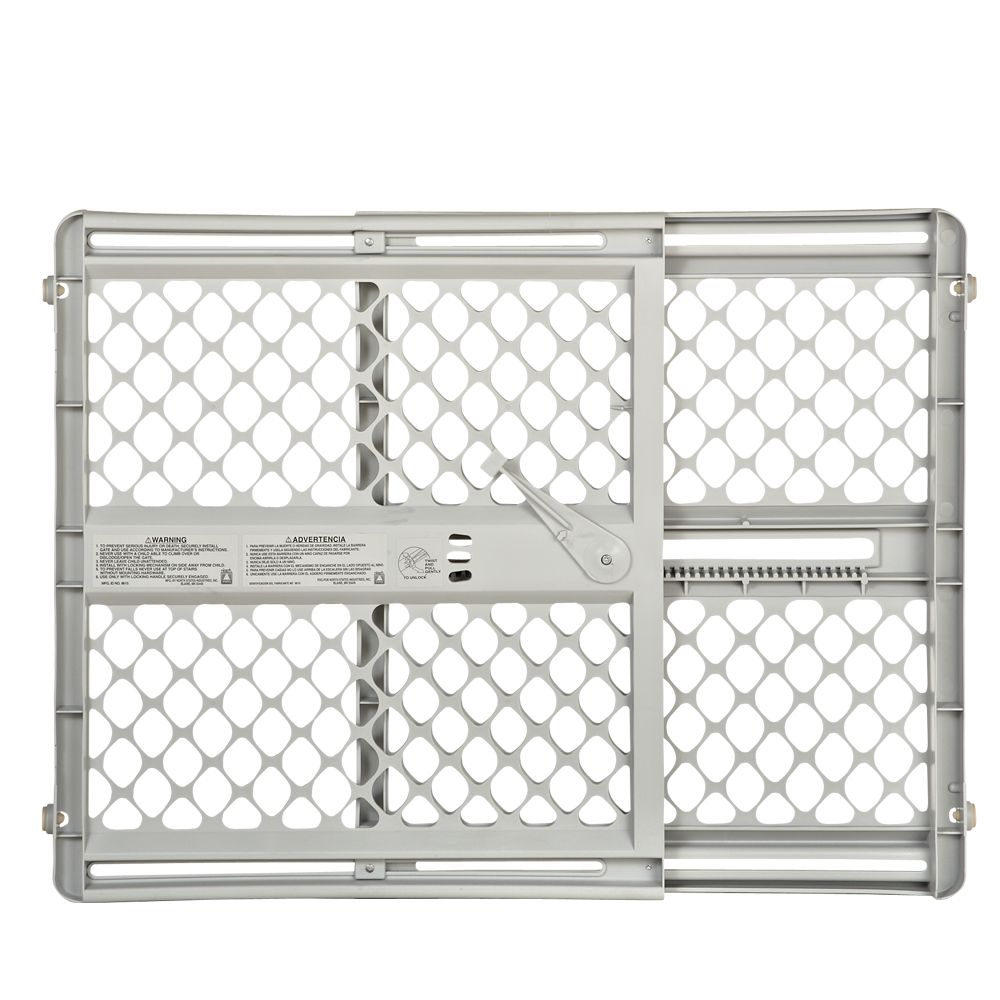 A versatile gate that fits any need. Pick from five different ways to install this gate: Pressure mount for immediate use Door sockets for extra holding power Rail sockets for use between wrought iron railings Between wall and wrought iron railing Swing gate (hardware included) Fits opening from 26 inches to 42 inches wide and is 26 inches high. Size: 26"L x 26"W. Color: Gray.
Price: $29.99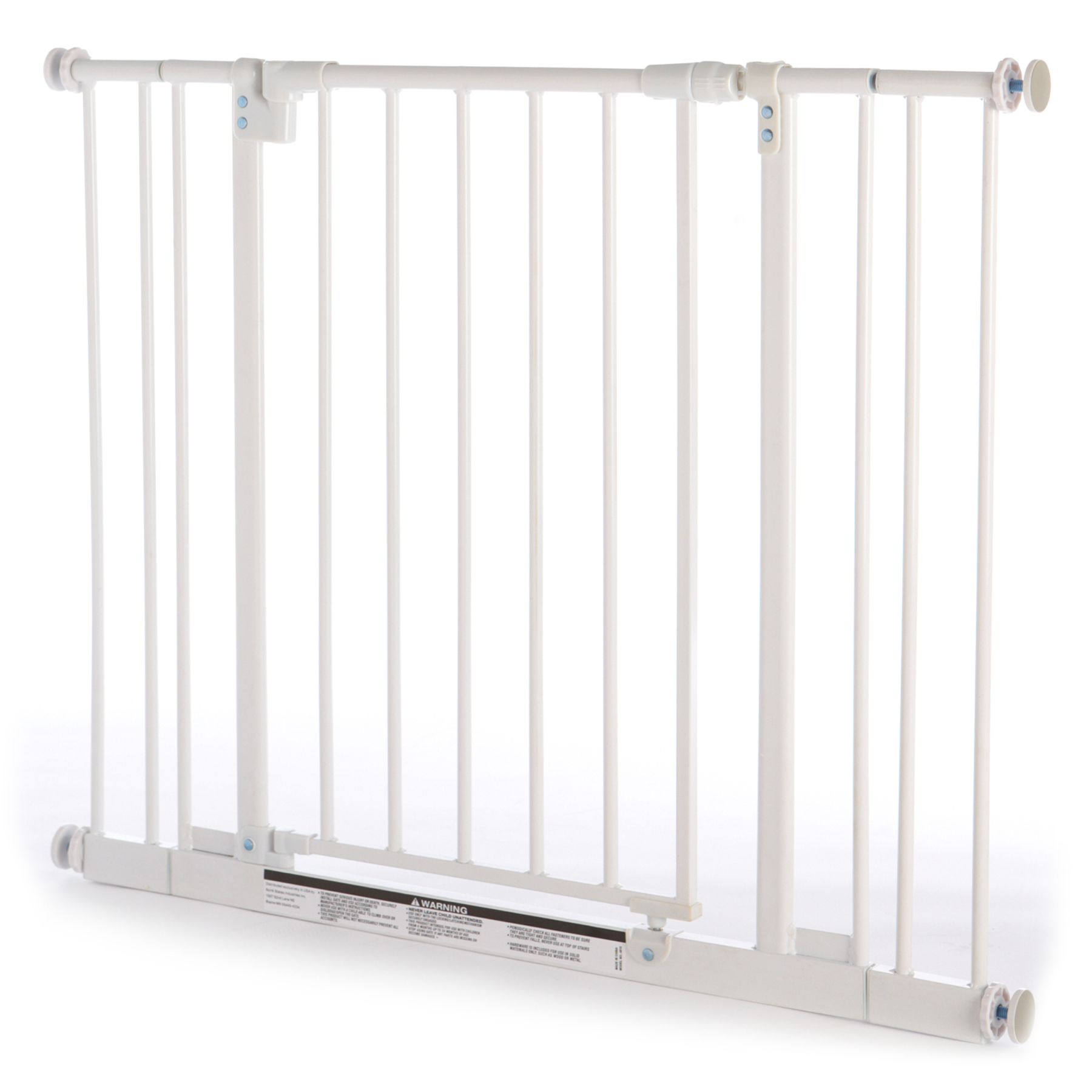 You will love the functionality and form of this North States White Easy Close Petgate. This gate shuts firmly, and features a triple-locking system so you know your pets are secure. And with its heavy-duty construction, this product is built for the long haul. Features: The Easy-Close Petgate shuts firmly yet easily with one simple push, keeping your pet contained and your home protected. The crisp white color of this gate will complement any home décor while its heavy-duty metal construction
Price: $79.99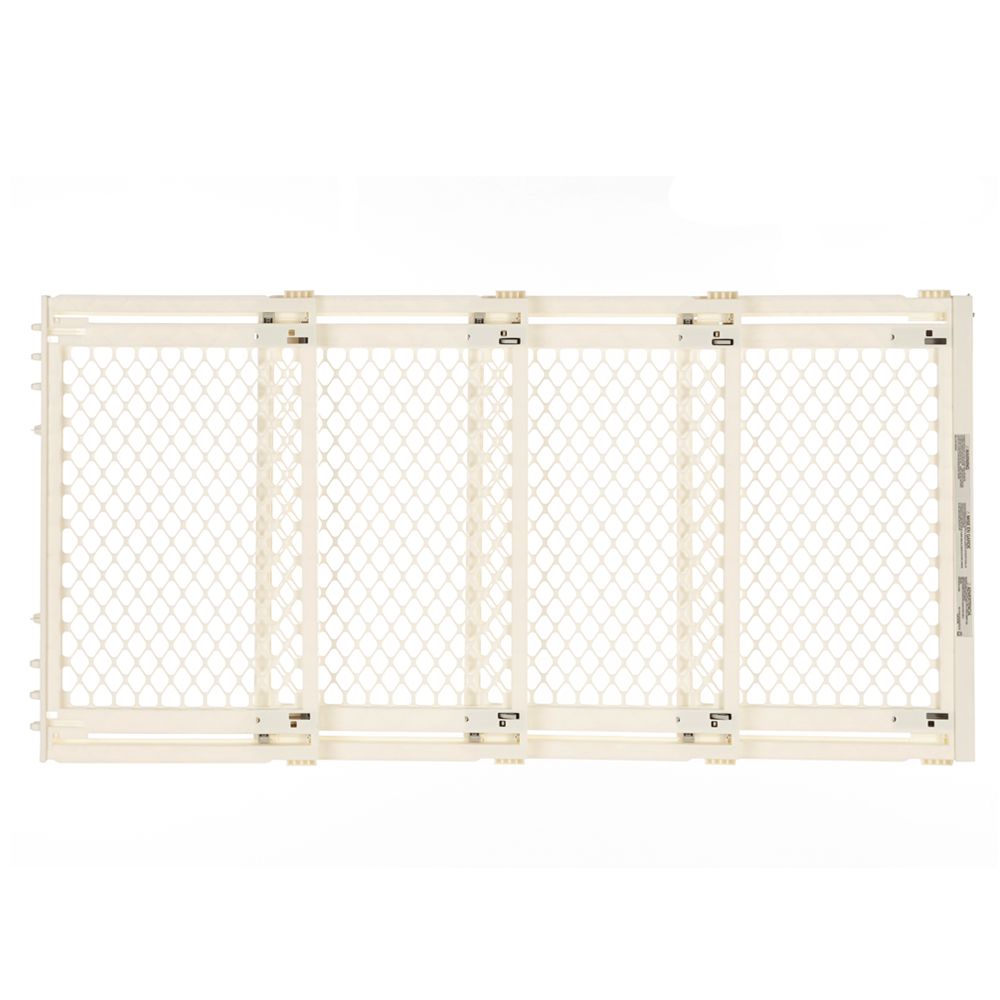 The North States Extra-Wide Gate from North States is specially designed for those extra-wide openings in your home. This gate has easy hardware mounts for added stability. When using the gate, simply slide the panels together with one fluid motion. The gate opens and closes with ease. When not in use, simply swing the gate out of the way. Storage is a snap, just remove the gate from the mounting brackets - it's that easy. Features: Easy assembly and one-hand operation Includes: Mounting
Price: $45.45 - On Sale!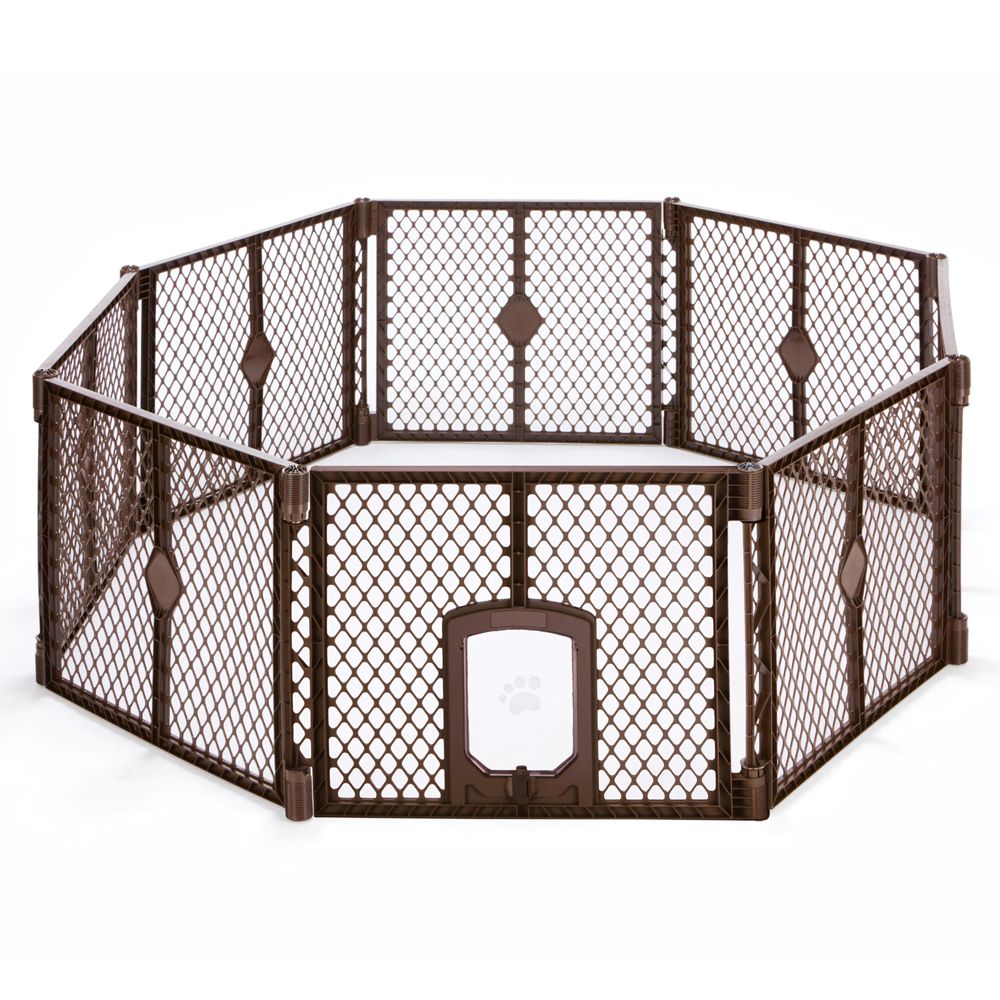 This North States Brown Petyard 8 Panel Gate is a unique item in that it can contain your pets while also offering a swinging door that allows them to come and go as they please. You may also lock this swinging door whenever you would like to assure containment. You will love the versatility of this easy-to-use gate. Features: The Petyard Passage is a safe, portable containment area which features an exclusive swinging door for pets. The 8x11 door swings freely allowing your pet the freedom to
Price: $77.99 - On Sale!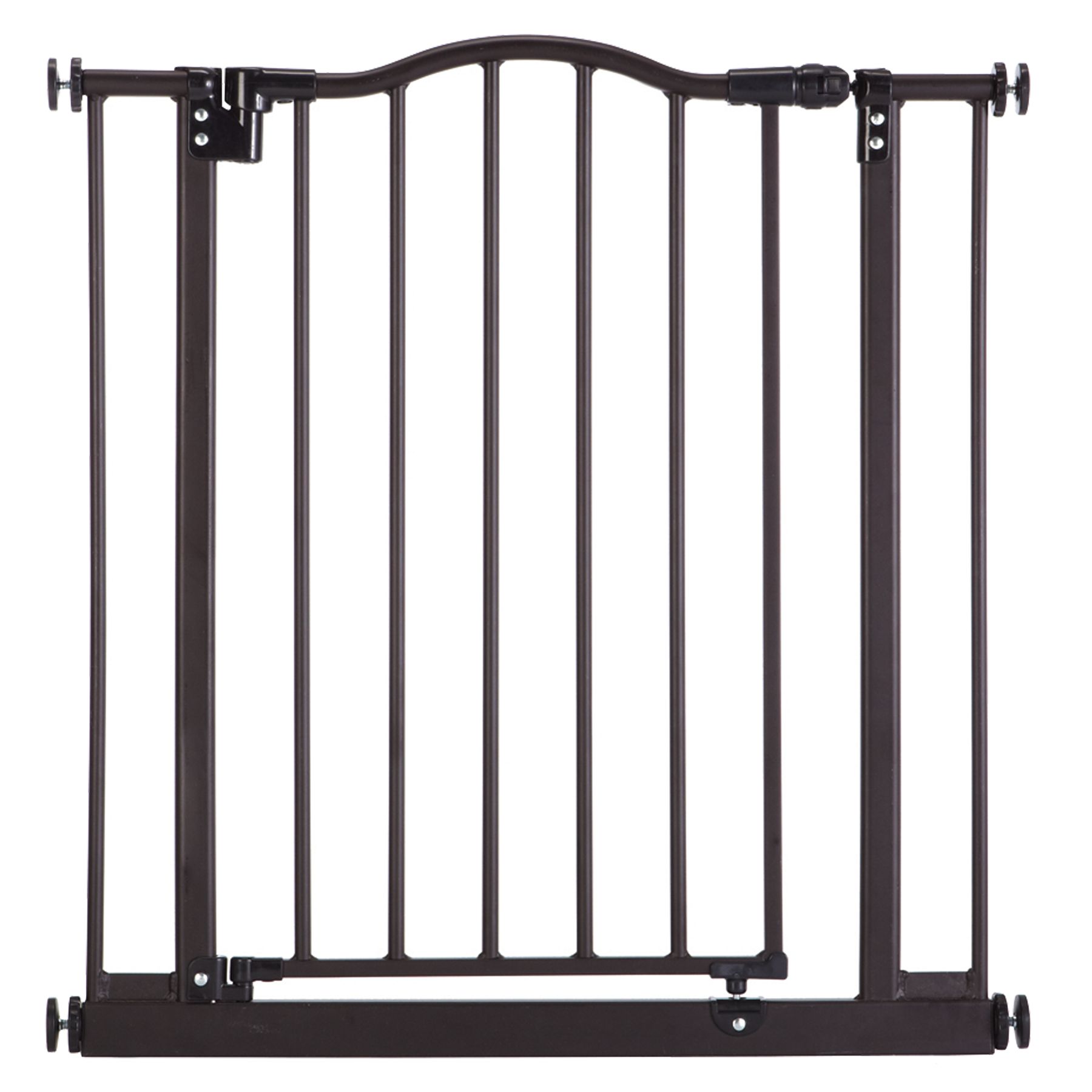 The North States Windsor Arch Petgate offers the type of security you need. This gate offers heavy-duty meal construction, as well as a stylish design that features a swinging gate and a triple-locking system for added safety. Features: The Windsor Arch Petgate closes firmly yet easily with one simple push, keeping your pet contained and your home protected. The exclusive matte bronze finish is designed for exceptional richness, durability and depth of color. The arch on the gate adds a touch
Price: $55.24 - On Sale!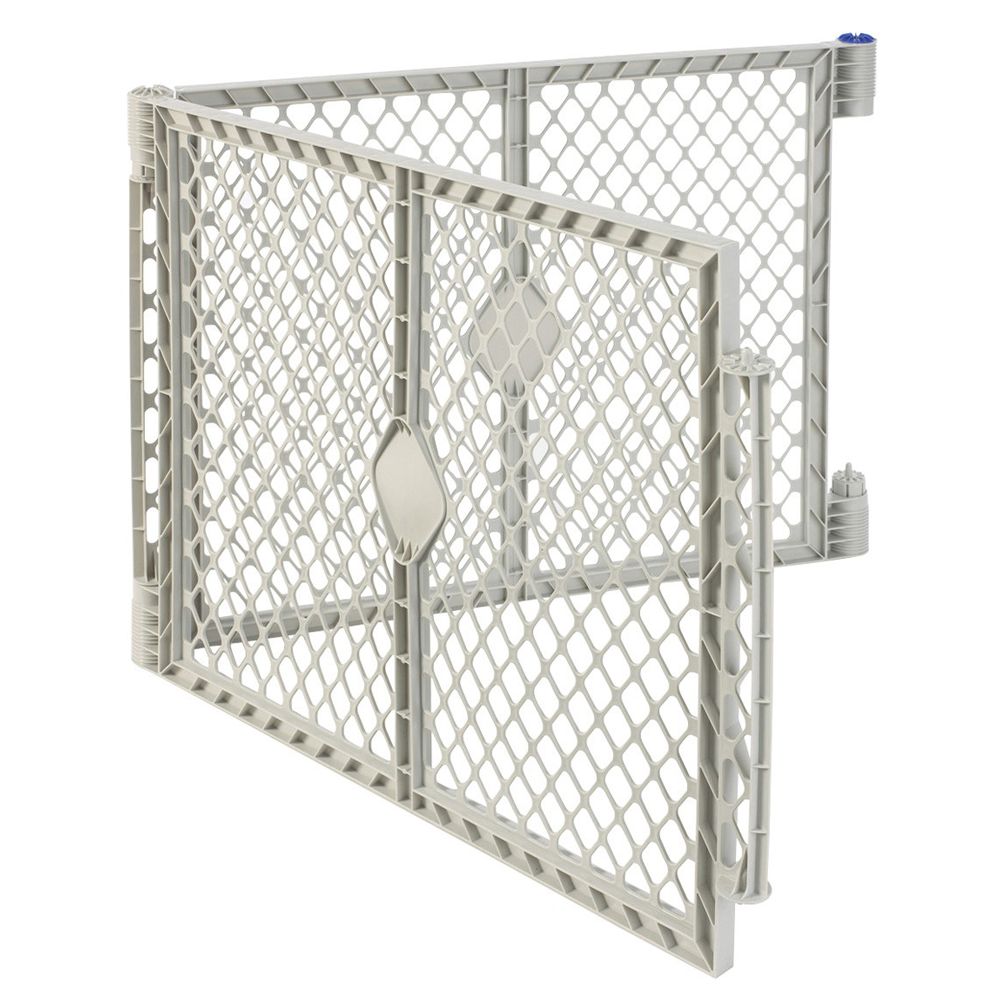 For use with the Top Paw Pet Yard Containment Pen. Made exclusively for PetSmart. Each panel of the Extension Kit for the Pet Yard XT is 30" wide and 26" high, the same as each panel in the Pet Yard. The space between each panel is approximately 2-1/4". The diamonds in the mesh measure approximately 1-1/2" high by 1-1/4" across. An Extension Kit includes two panels, with all the corner parts for each panel - the carpet foot, plunger, spring and screw - so you are able to attach it directly to
Price: $24.99