Products by Millers Forge
Search Results (showing 1 to 10 of 19)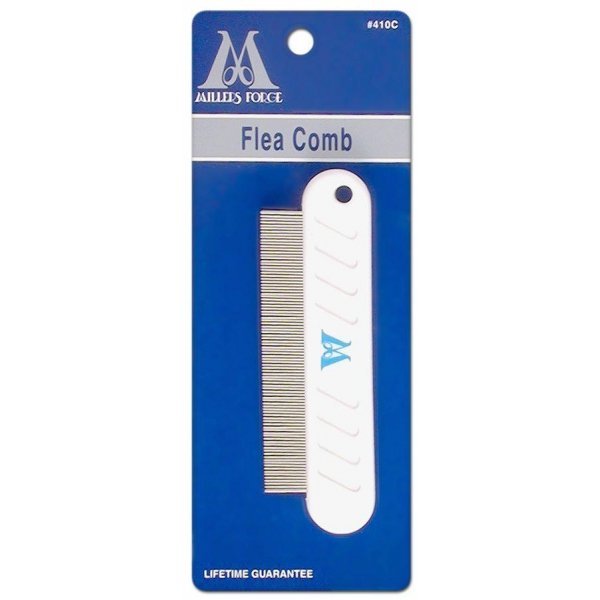 This Flea Comb features ergonomic high-strength plastic handle and high quality rust-resistant steel teeth. The very close spacing of the flea comb teeth assures the capture and removal of fleas. Choose palm or handle styles.
Price: $5.30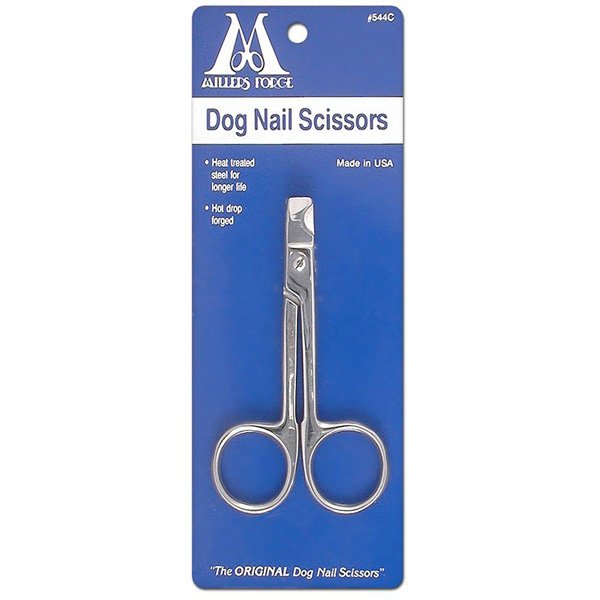 Hand sharpened Nail scissors with heat treated steel for longer life. Keeping your pet's nail trimmed is essential for good grooming. These nail scissors have a saftey bar to help prevent overcutting. The cutting area is 1/4 inch wide.
Price: $10.09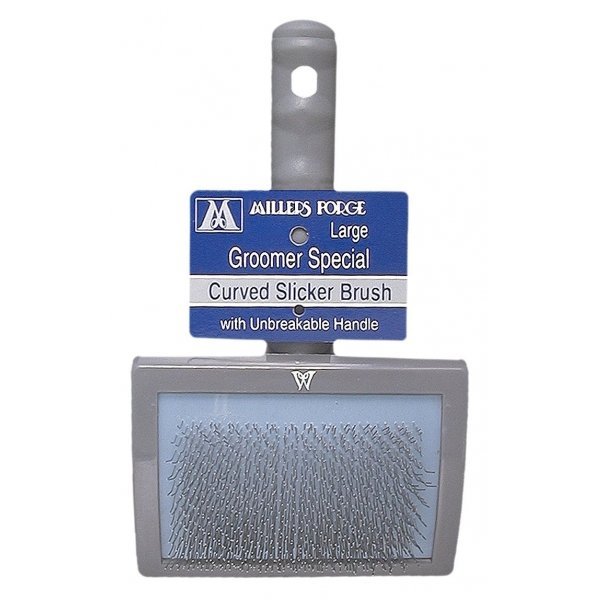 Ergonomically designed non-slip handle with raised rubber edges for better control. Features no-drop wrist strap and super padded backing for the wire tines to ensure proper brush technique (to eliminate brush burn). 1/2 inch tines.
Price: $6.61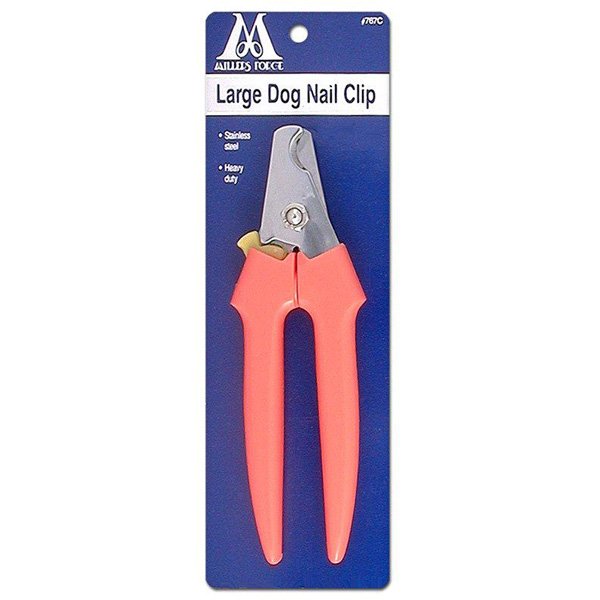 Stainless steel dog nail clipper with safety stop bar, which keeps nails at safe cutting length and helps prevent over-cutting. Made for heavy duty.
Price: $17.16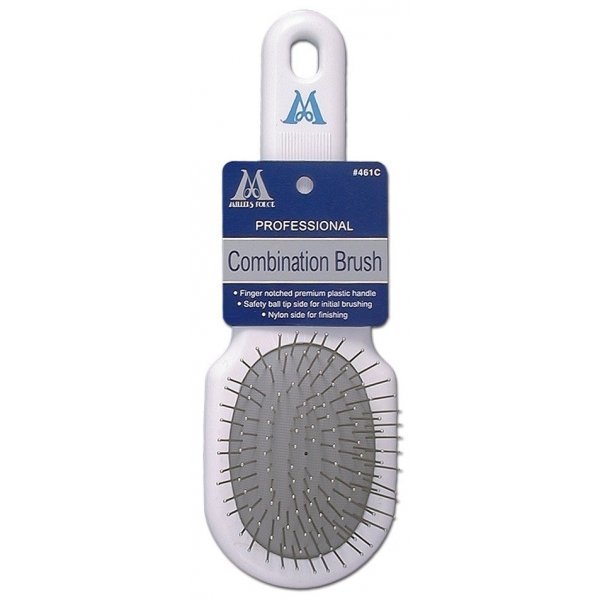 Reverse side bristle brush for pets that feature a finger notched premium handle and safety ball tip side for initial brushing. Nylon side for finishing. Dimensions (L x W x H) 8.2 x 3.5 x 2.2
Price: $6.36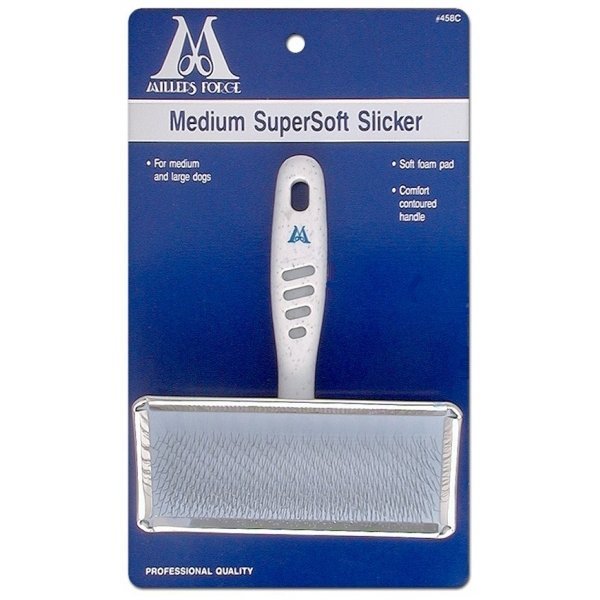 The Medium Soft Slicker Brush by Millers Forge is designed to gently and effectively remove loose fur from your pet. Works well on medium to large sized dogs. Brush has a foam pad, so it's gentle on your dog's skin. Works great with the undercoat brush.
Price: $8.59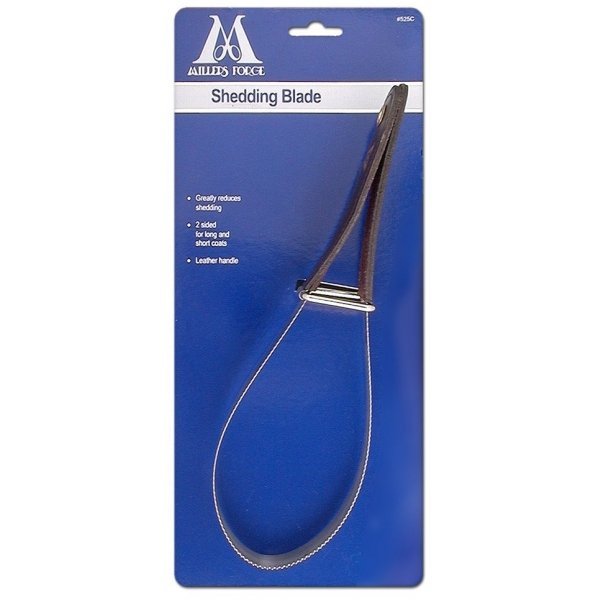 This Medium Two-Sided Shed Blade by Millers Forge is designed to effectively remove loose fur from your pet. Each side of the blade is made for removing fur quickly and easily. Makes grooming quick and easy. Great for medium to large sized dogs.
Price: $8.69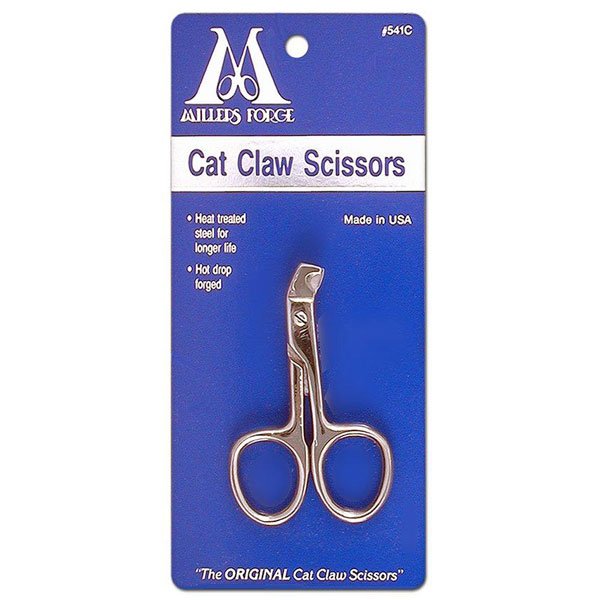 Millers Forge Cat Claw Scissors are hot forged from the finest quality U.S. steel. The cutting edges have been heat treated to ensure the longest life of any instrument of this type.
Price: $8.78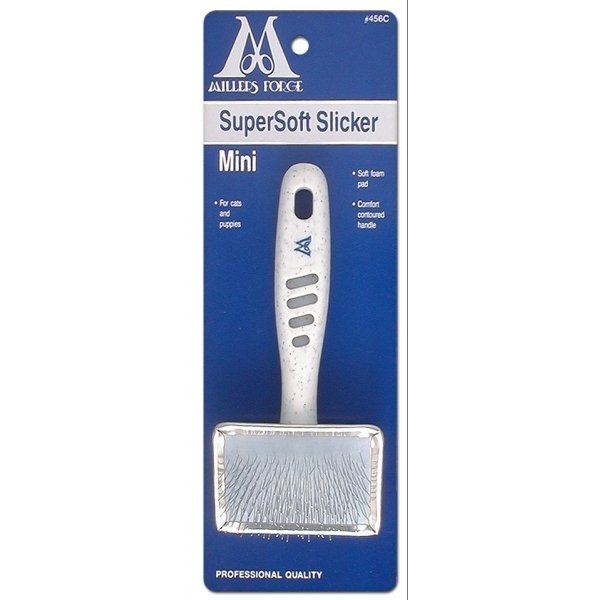 This Mini Super Soft Slicker Brush is ideal for grooming a cat or a puppy. Gently removes loose pet hair and helps to reduce pet hair around your home. Made to last, this high quality brush is essential for any pet owner.
Price: $6.57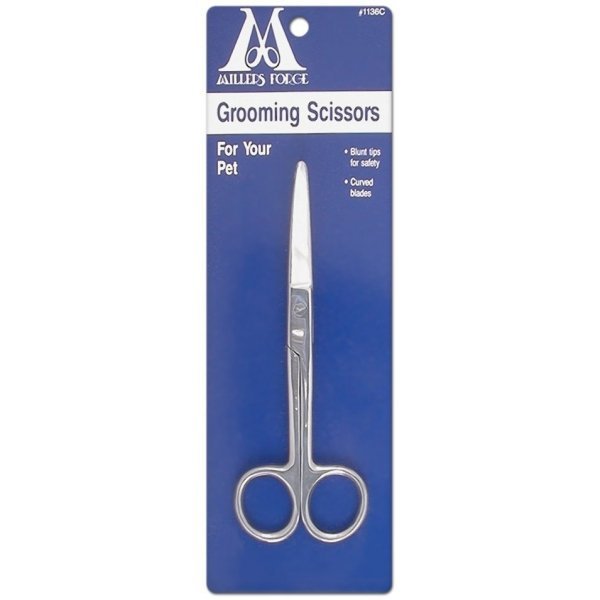 Millers Forge Grooming Shears Economical tools of nickel-plated carbon steel. Hot forged, hand ground, polished and edged. Click picture to choose style.
Price: $9.92