Products by Martha Stewart
Search Results (showing 1 to 9 of 9)
What's bright, squeaky and covered in slobber? Your pooch's favorite outdoor toy! Grreat Choice's Spiky Football Dog Toy is easy to chew, easy to squeeze and makes playing fetch a cinch since this toy comes in a bright and noticeable color. It's also a great way to bond with your four-legged companion. Only at PetSmart. Features: Spiky football that squeaks Includes: (1) Toy Intended For: Dogs Activity: Noisemaking, Fetch Color: Assorted colors; please select specific color option. Size: 4.5 in
Price: $1.99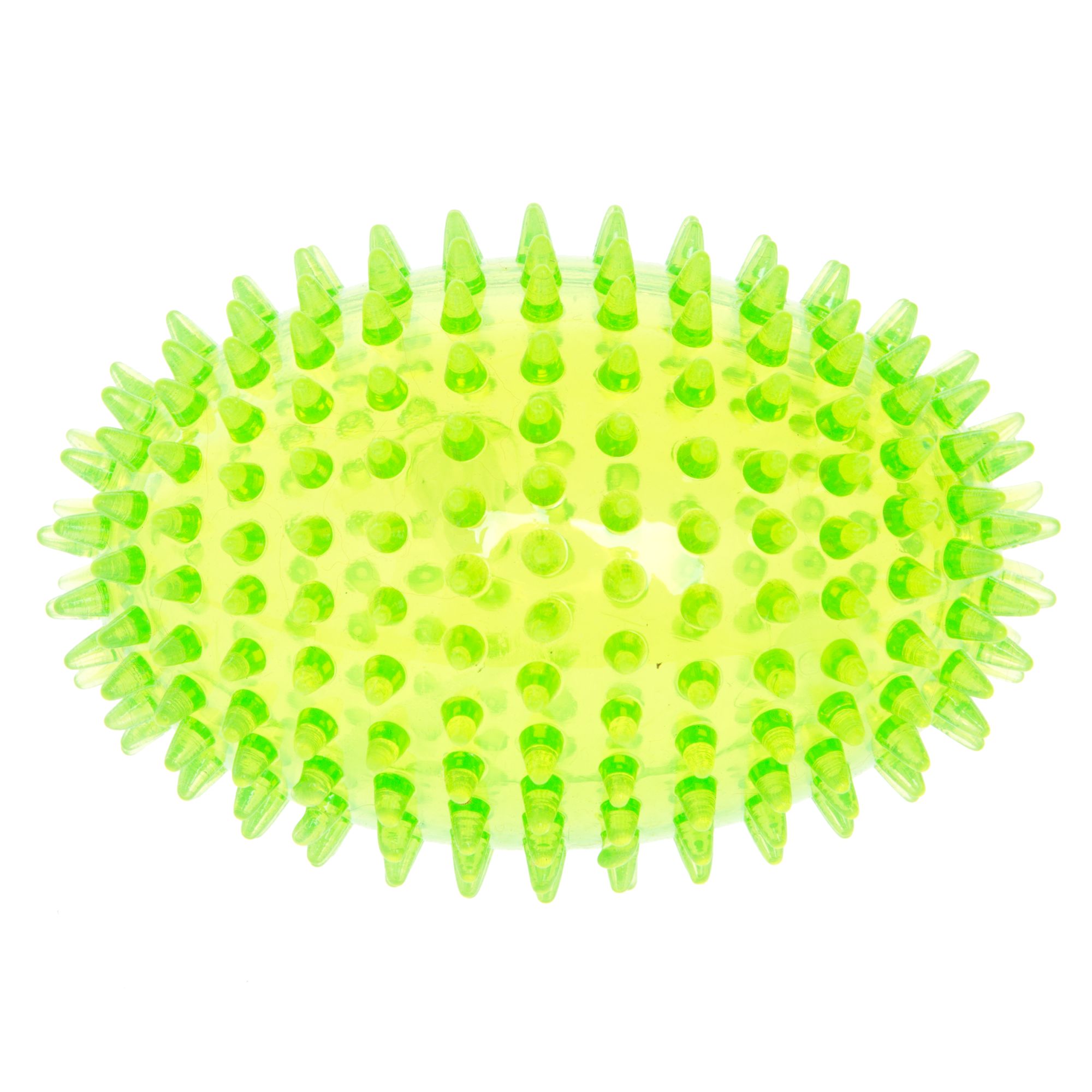 What's bright, squeaky and covered in slobber? Your pooch's favorite outdoor toy! Grreat Choice's Spiky Football Dog Toy is easy to chew, easy to squeeze and makes playing fetch a cinch since this toy comes in a bright and noticeable color. It's also a great way to bond with your four-legged companion. Only at PetSmart. Features: Spiky football that squeaks Includes: (1) Toy Intended For: Dogs Activity: Noisemaking, Fetch Color: Assorted colors; please select specific color option. Size: 4.5 in
Price: $1.99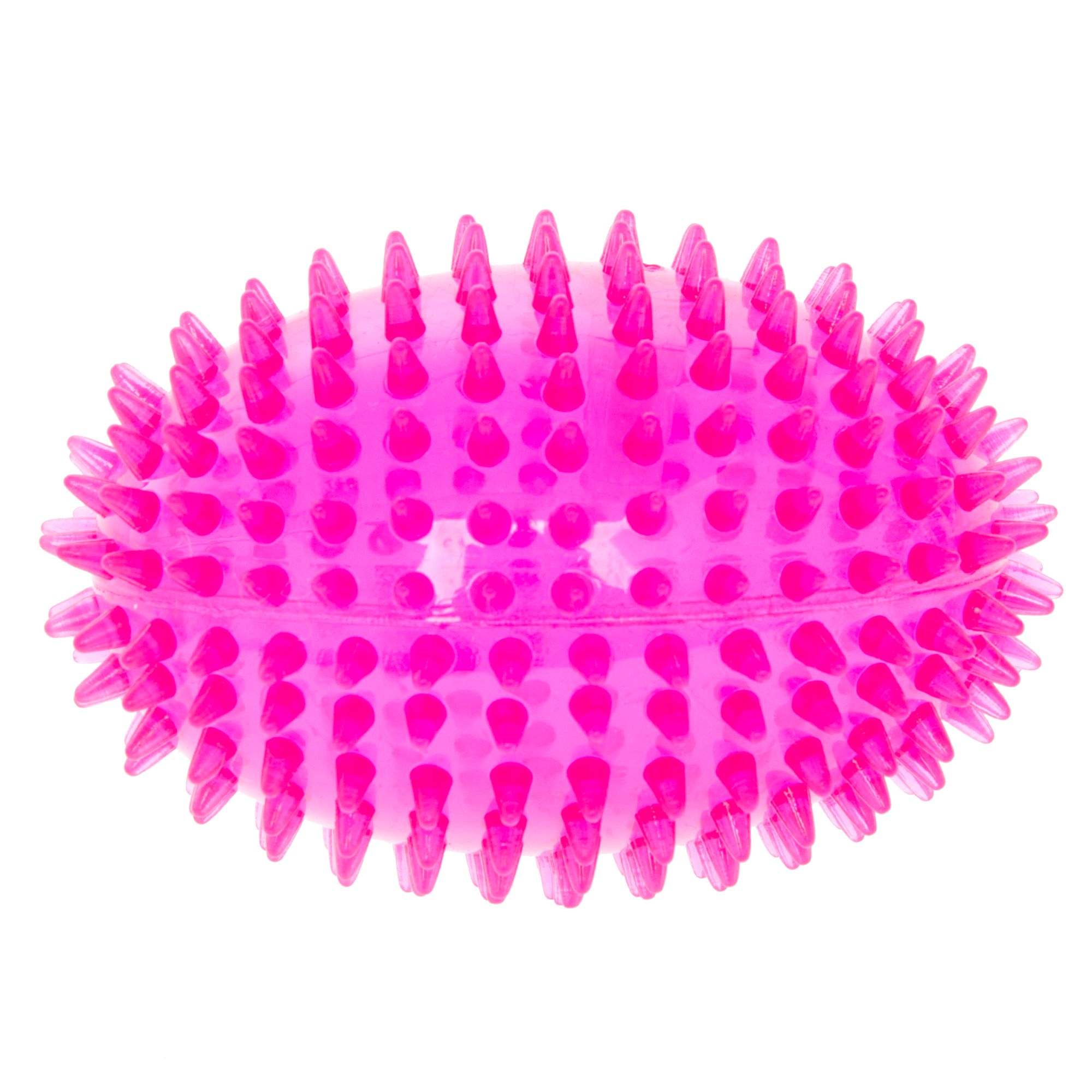 What's bright, squeaky and covered in slobber? Your pooch's favorite outdoor toy! Grreat Choice's Spiky Football Dog Toy is easy to chew, easy to squeeze and makes playing fetch a cinch since this toy comes in a bright and noticeable color. It's also a great way to bond with your four-legged companion. Only at PetSmart. Features: Spiky football that squeaks Includes: (1) Toy Intended For: Dogs Activity: Noisemaking, Fetch Color: Assorted colors; please select specific color option. Size: 4.5 in
Price: $1.99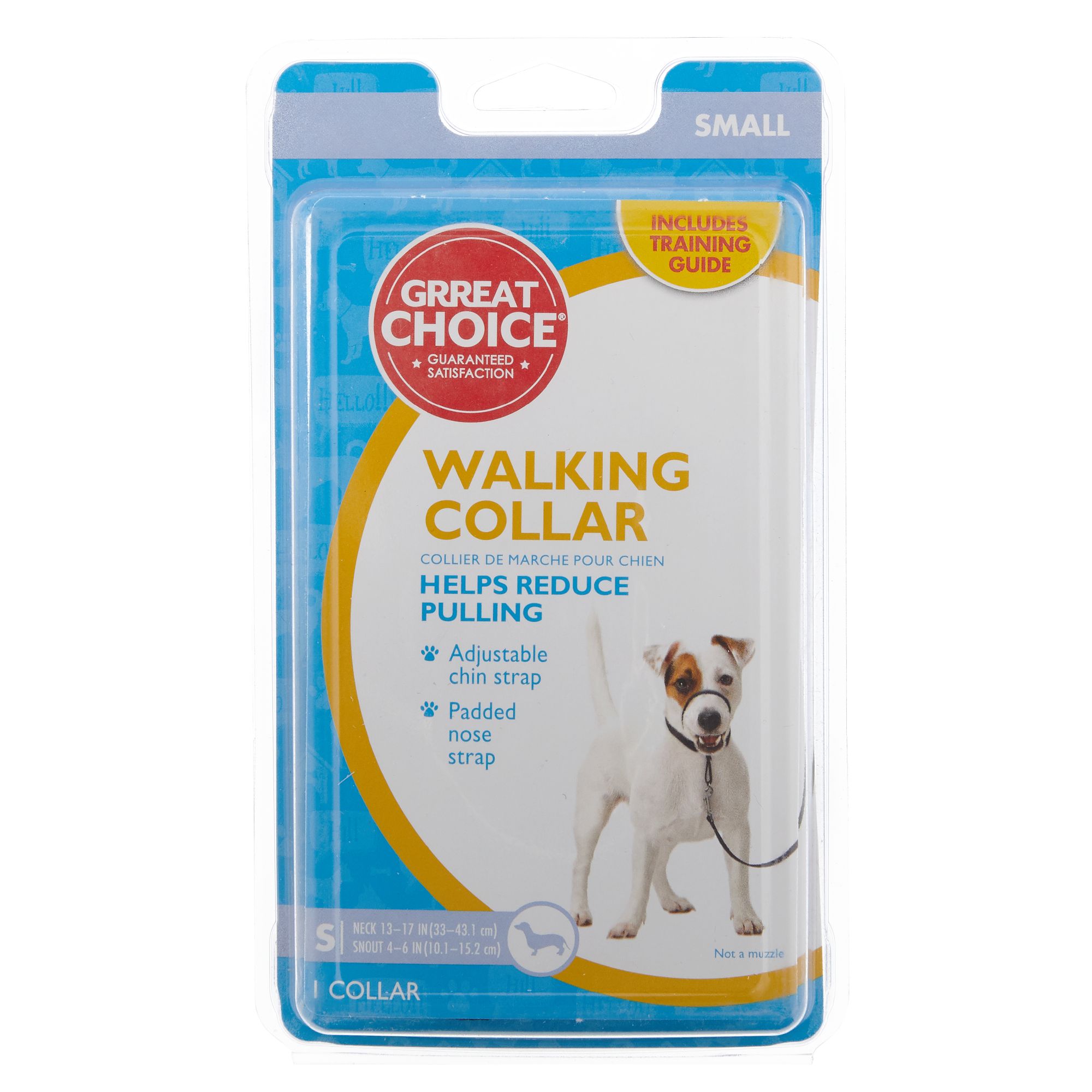 The basic principle behind this head collar is simple enough: control your dog's head and the body will follow. And, as an added bonus, little or no physical force or strength is needed to attain higher levels of control. Made exclusively for PetSmart. Training manual included. Fitting the Halti: Hold your Halti by the noseband. Halti assumes the shape of your dog's head, with the two rings under his chin. The collar section is adjustable using the slide. When the buckleis securely closed it
Price: $15.99
Please allow us to choose one for you. We cannot guarantee a specific color. Keep your pup active, entertained and engaged with the Puppies"R"Us Plush Covered Big Squeaker Toy. This plush, colorful toy is one that will keep your dog's attention by squeaking playfully whenever it is squeezed. Only at PetSmart. Features: Internal squeaker promotes play Includes: 1 Toy Intended For: Dogs Activity: Noisemaking Color: Assorted colors; please allow us to choose one for you. Size: 4.5 in H x 2.25 in W
Price: $3.99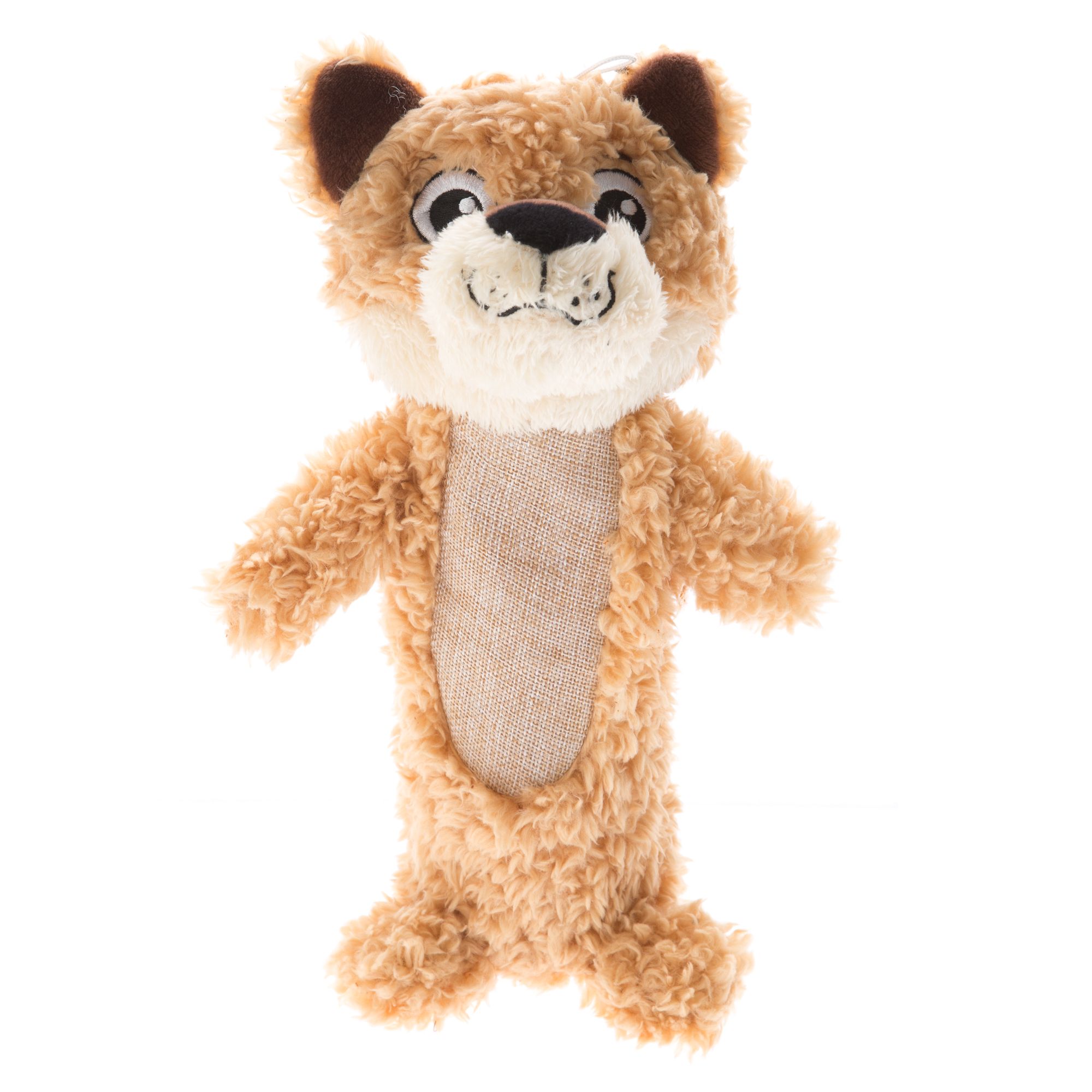 Surprise your pup with a toy he'll be excited about with Top Paw's Bottle Cruncher Sherpa Mountain Lion Play Toy. Once your pooch sinks his teeth into this toy, he'll love the plastic bottle found inside. It's sure to entertain him all day long. Only at PetSmart. Features: Plastic Bottle Inside Includes: (1) Toy Intended For: Dogs Activity: Noisemaking, Fetch Color: Brown Size: 12 in. Advice for Use: Observe your pet's behavior with the toy for suitability; Some toys may be inappropriate for
Price: $5.47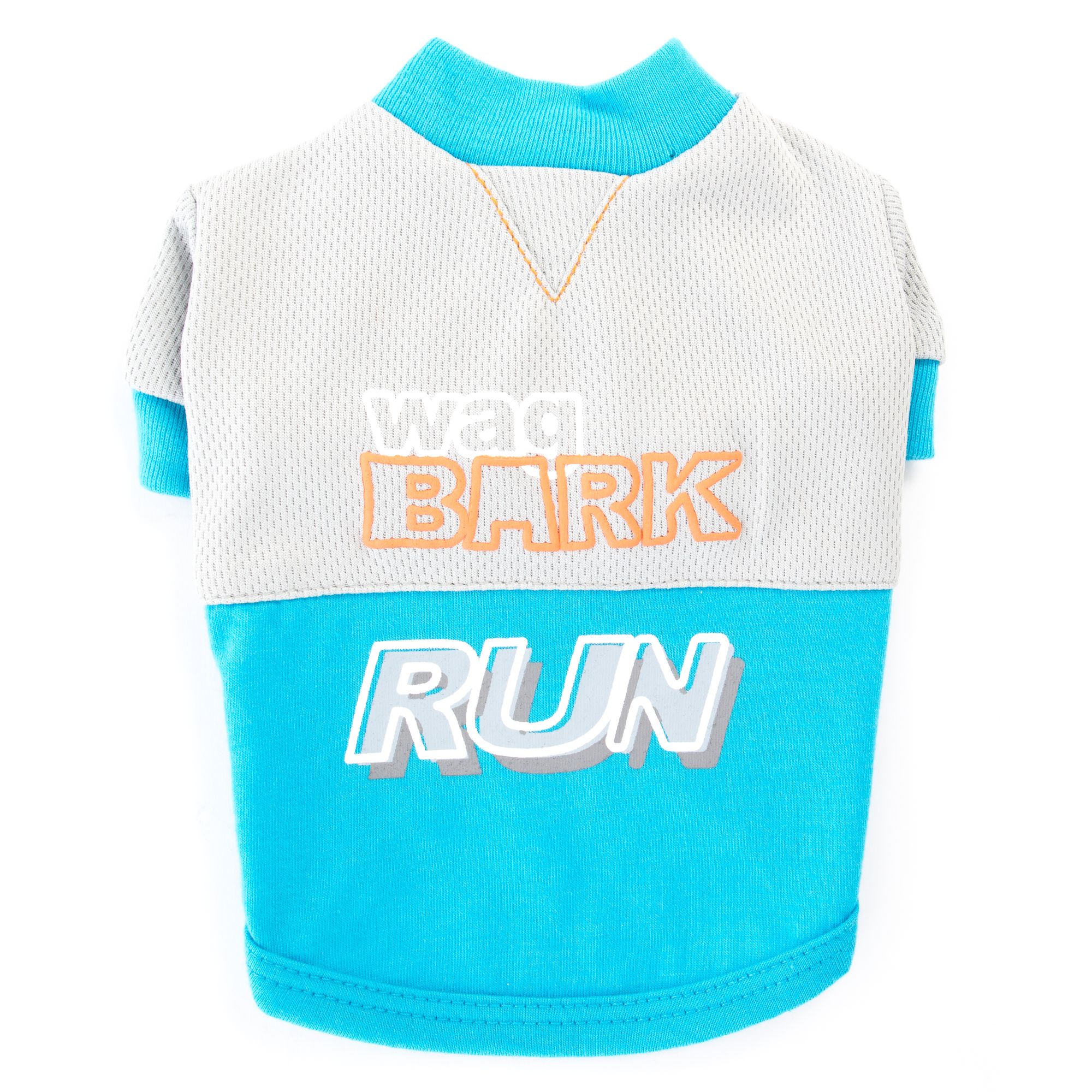 If you have an athletic pooch, then get him a tee that lets the world know how energetic he is. Top Paw's Wag Bark Run Tee is comfortable, sleek, and perfect for that fast pup in your life. Only at PetSmart. Features: Tee reads "Wag Bark Run" Includes: (1) Tee Intended For: Dogs Color: Gray, Blue Material: Upper: 100% Polyester; Bottom: 64.9% Polyester, 35.1% Cotton Care Instructions: Hand wash in cold water separately. Air dry. Caution: This item is intended to be used for a short duration
Price: $9.79 - On Sale!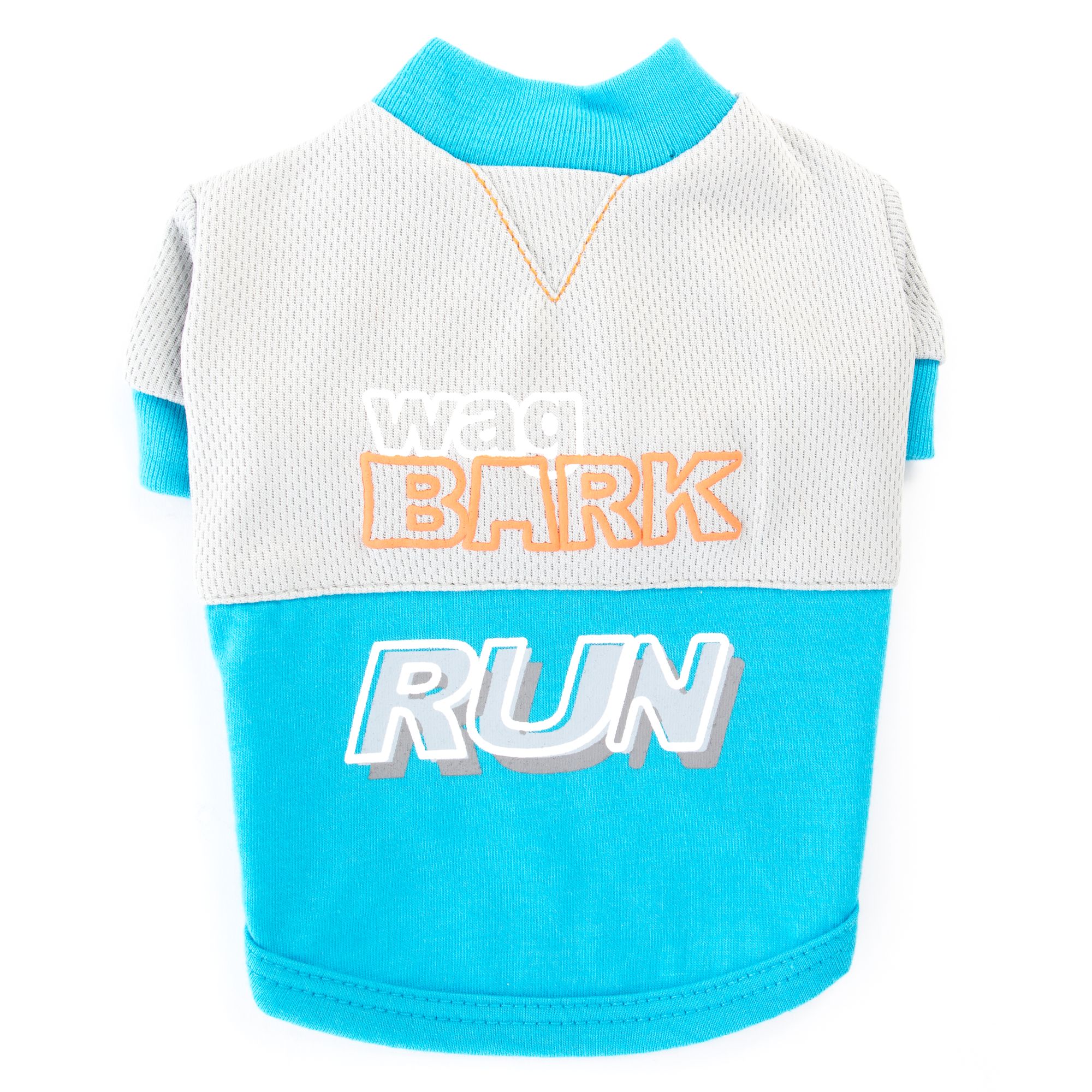 If you have an athletic pooch, then get him a tee that lets the world know how energetic he is. Top Paw's Wag Bark Run Tee is comfortable, sleek, and perfect for that fast pup in your life. Only at PetSmart. Features: Tee reads "Wag Bark Run" Includes: (1) Tee Intended For: Dogs Color: Gray, Blue Material: Upper: 100% Polyester; Bottom: 64.9% Polyester, 35.1% Cotton Care Instructions: Hand wash in cold water separately. Air dry. Caution: This item is intended to be used for a short duration
Price: $8.39 - On Sale!
For fine connoisseur of catnip your cats will love these hilarious catnip cigars. Packed in a fun cigar tin, this classy setup contains 3 natural cotton cigars absolutely loaded wi...
Price: $16.99