Search Results (showing 1 to 10 of 24)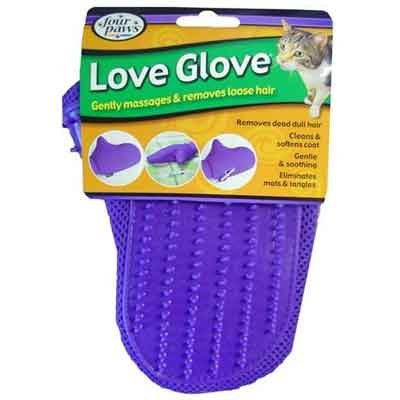 This grooming mitt is great for bonding with your cat and helps to get rid of mats and tangles. Glove helps to remove loose hair and is great for massaging your cat. Made especially for grooming your cat and gentle on your cat's skin.
Price: $7.05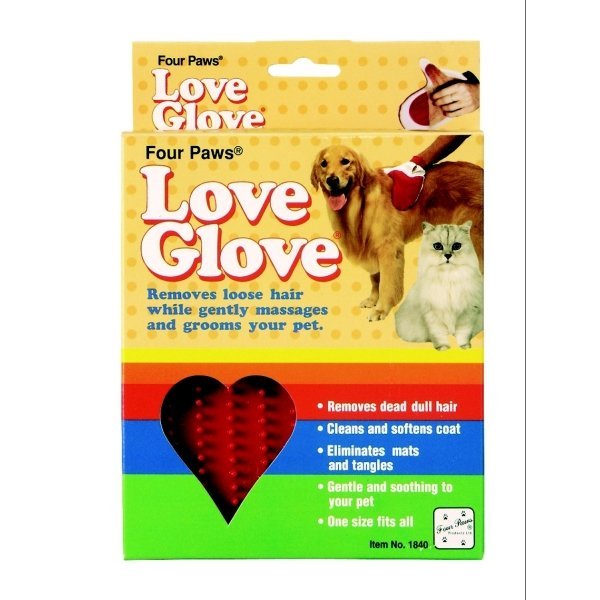 One size fits all! Besides removing loose hair while gently massaging and grooming your pet, Love Glove is also great for removing hair from furniture, carpet, upholstery and car interiors. Makes quick work of hard to groom areas like legs, tail and
from $7.13 - Offered by 2 merchants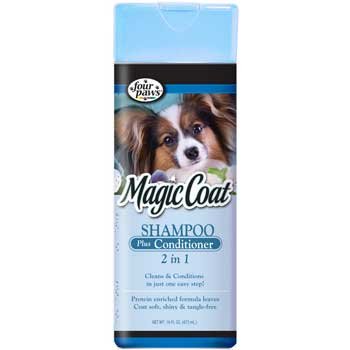 Clean and condition your dog's coat in one simple step with this shampoo and conditioner by Four Paws. Made grooming your dog easier because the conditioner helps to remove tangles. Leaves your dogs fur soft and shiny.
Price: $5.67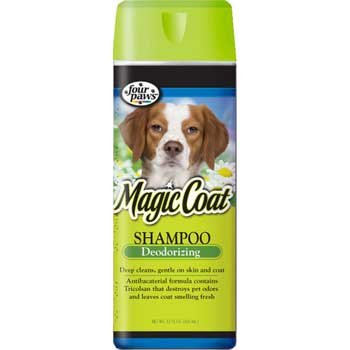 Freshen up your dog with this great smelling, deodorizing shampoo by Four Paws. Helps remove odor-causing bacteria from your dog's coat. Scent smells fresh and clean.
Price: $5.90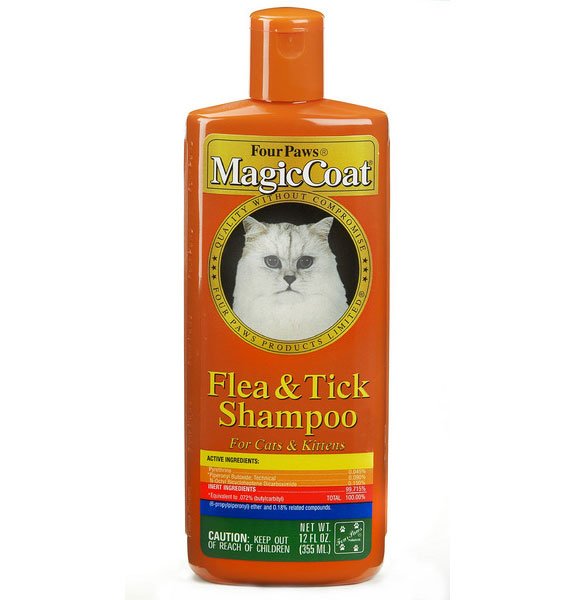 This product has been specially formulated to kill fleas, ticks and lice on cats (do not use on kittens under 12 weeks) without harm to their coat or skin. Also helps prevent skin irritation due to fleas and ticks, solves matting and tangle problems.
from $4.99 - Offered by 2 merchants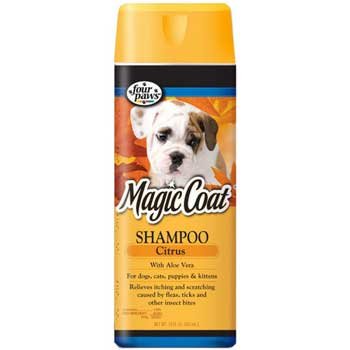 This great smelling, citrus shampoo is formulated to soothe your pet's irritated skin caused by scratching flea, tick, and other insect bites. May be used on dogs, cats, puppies, and kittens and leaves the coat smelling and looking clean.
Price: $6.61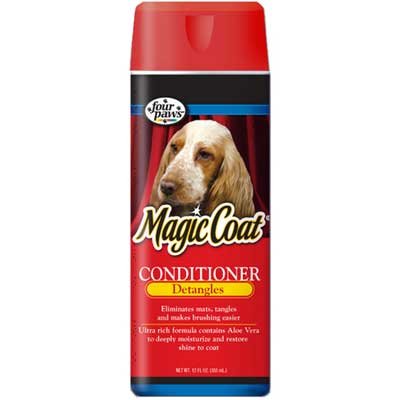 This detangler works great for removing tangles in your dog's fur. Use detangler after shampooing your dog to make brushing your dog easier. Helps to moisturize fur and makes it shine. May be used on a variety of dogs.
Price: $4.83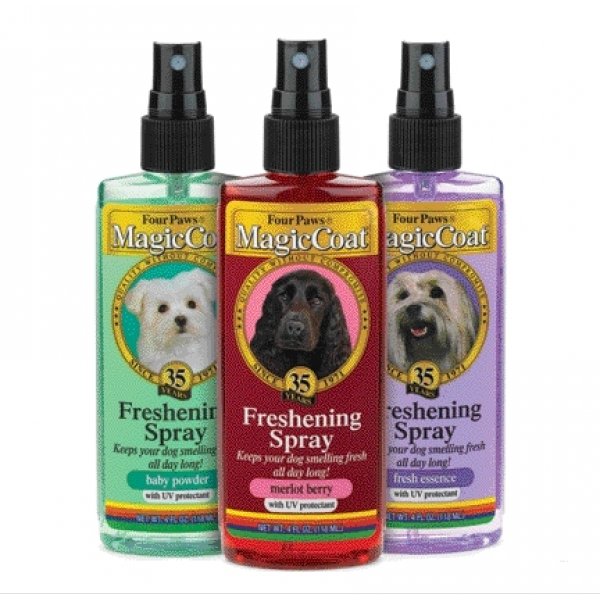 Magic Coat sprays can be used daily or in between baths to keep dogs smelling fresh and clean. They are formulated with UV oils to protect pets from the sun. Now with 3 refreshing scents there is no better way to rid your pet of unwanted odors.
Price: $5.48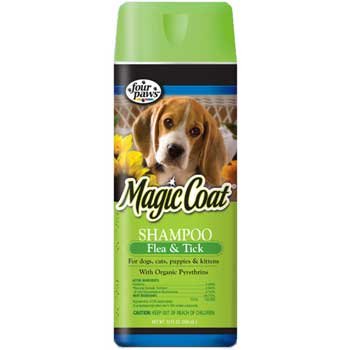 This flea and tick shampoo is especially formulated for use on dogs, cats, puppies, and kittens. Gentle on the coat and skin. Made with organic pyrethrins that gently kill fleas, ticks, and lice on your pet. Leaves your pet's coat looking great.
from $5.99 - Offered by 2 merchants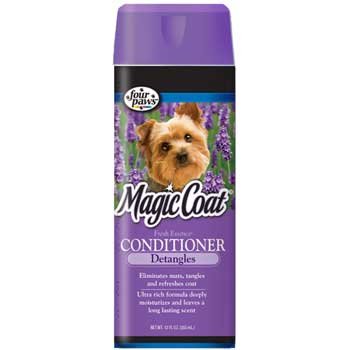 Detangle your dog's mats and tangles with this fresh smelling conditioner by Four Paws. Conditioner is formulated to work with the Fresh Essence Shampoo. Great for improving the look and feel of your dog's coat. Deep conditioning.
Price: $4.94