Search Results (showing 1 to 5 of 5)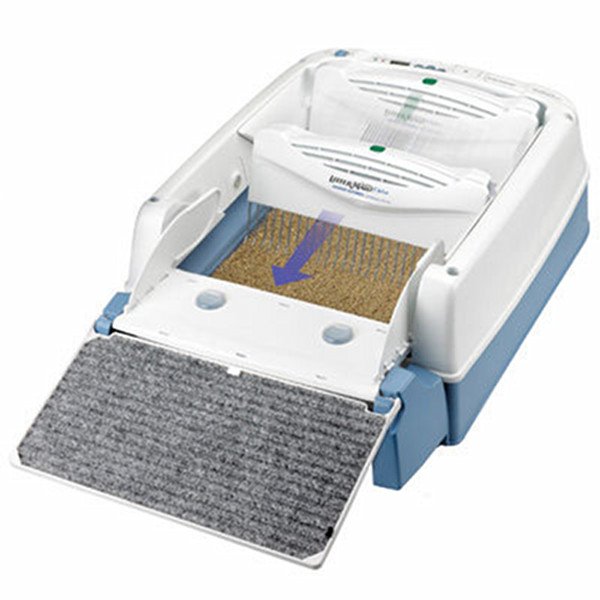 The LitterMaid Elite Basic - Advanced Automatic Self-Cleaning Litter Box automatically rakes waste into a sealable container 10 minutes after it has been used by your cat. It has a sensor-activated ionic air cleaner that is activated after your cat is don
Price: $144.98
The LitterMaid Elite Mega - Advanced Automatic Self-Cleaning Litter Box continuously cleans your cat's litter box 10 minutes after every use. Cat waste and litter is automatically raked into a sealable container, so you don't have to touch it!
Price: $180.51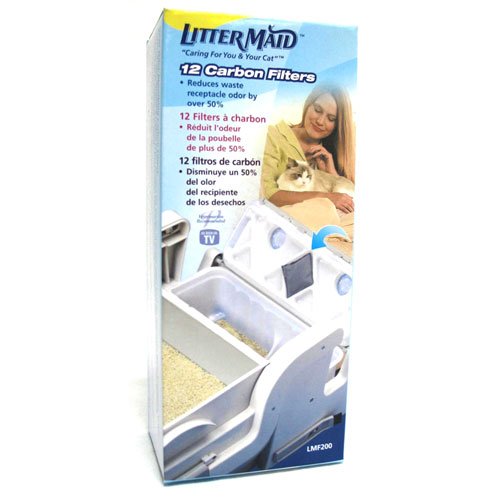 Reduces waste receptacle odor by over 50%. Powerful odor-absorbing carbon filters prevent the escape of strong odors from the disposable waste receptacle. Each carbon filter is individually wrapped to maintain maximum odor-absorbing power until you re rea
from $11.06 - Offered by 2 merchants
Control your cat's litter odor with this easy clumping cat litter by Littermaid. Ideal for any cat households. Made with corn that is all natural and great for the environment. Virtually dust free. Size of bag is 7 pounds.
Price: $13.84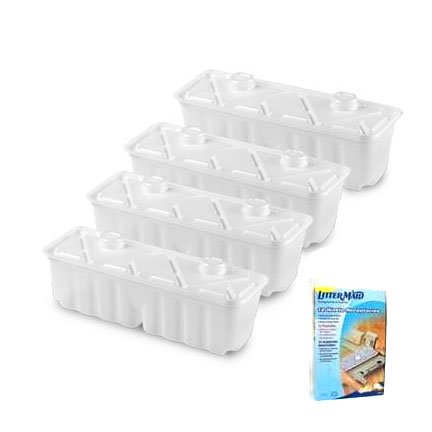 The LitterMaid Receptable - 12 pack is made of heavy gauge plastic and consists of two pieces, a sealable cover and base. The cover locks to the base and eliminates most odors. Convenient to install and use and also disposable.
Price: $16.60