Search Results (showing 1 to 4 of 4)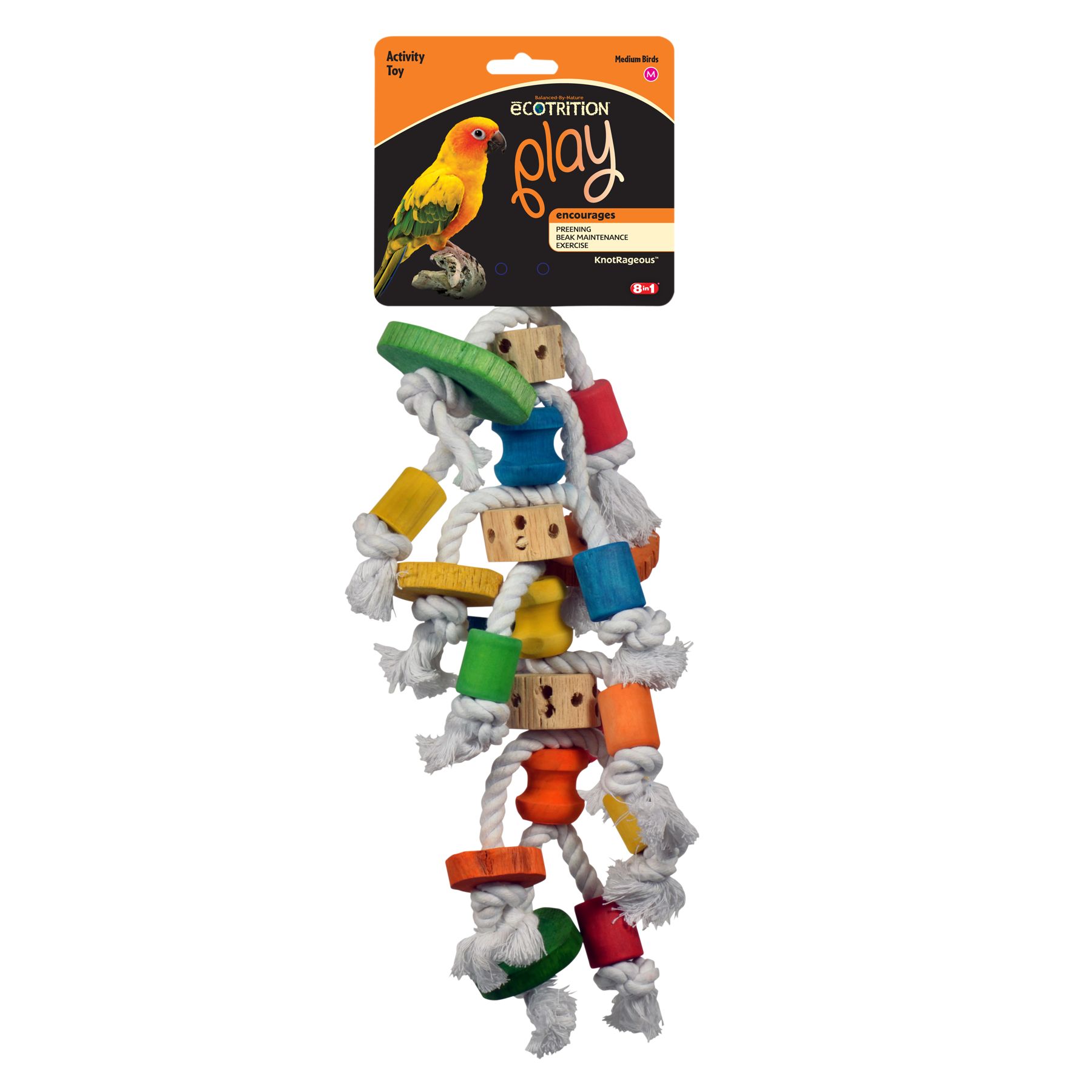 Knotrageous 14 3/4H x 3 5/8"W"Enticing mix of bright rope, cholla wood, pine blocks and dowels. The big variety of textures and woods of varying hardness keeps birds entertained longer. Size: Medium.
Price: $14.99
Jungle Talk Edible Perches offer a perch, chew and toy all in one. Pet tough design is the first of its kind, anywhere...
from $4.69 - Offered by 2 merchants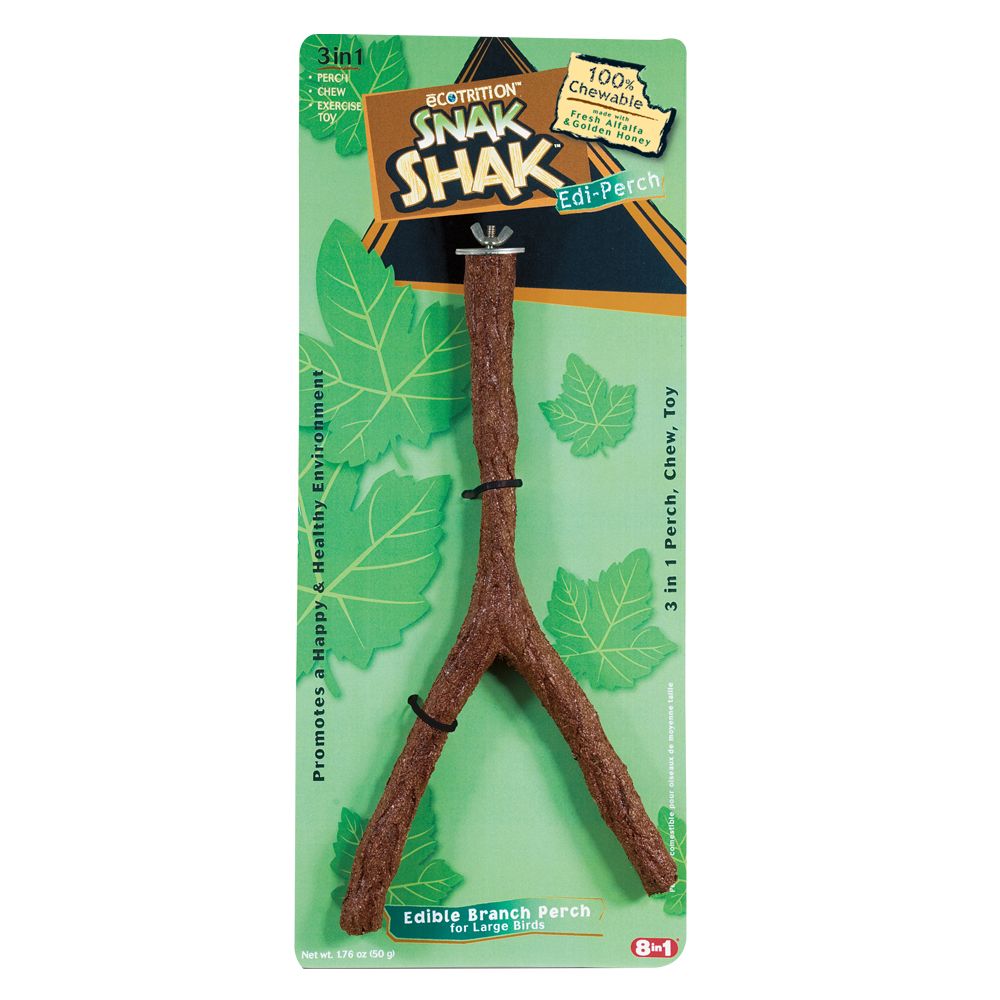 This natural perch provides an array of stimulating activities for your bird's overall health and well-being. The completely edible design is made with appetizing ingredients for an appealing taste. Jungle talk Edible Branch Bird Perch is the perfect addition to your feathered companion's cage. Completely edible, this perch is made with fresh alfalfa and golden honey ingredients for a taste your bird will enjoy. The perch provides a variety of beneficial activities for birds, such as chewing
Price: $6.49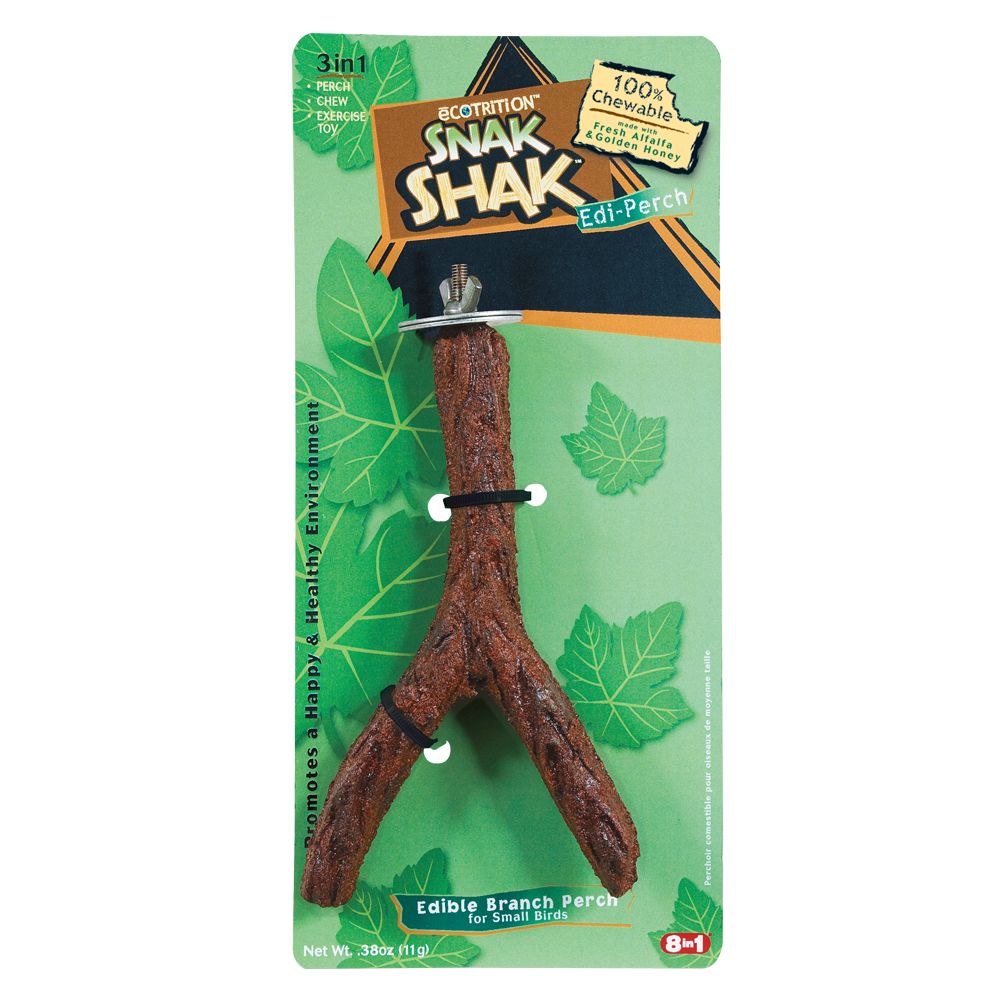 Jungle talk Edible Branch Bird Perch is the perfect addition to your feathered companion's cage. Completely edible, this perch is made with fresh alfalfa and golden honey ingredients for a taste your bird will enjoy. The perch provides a variety of beneficial activities for birds, such as chewing, climbing and gripping to promote good health and overall well-being. The natural perch offers textures and shapes for stimulating fun that your bird will never shy away from. For birds 100% edible
Price: $4.29