Search Results (showing 1 to 10 of 47)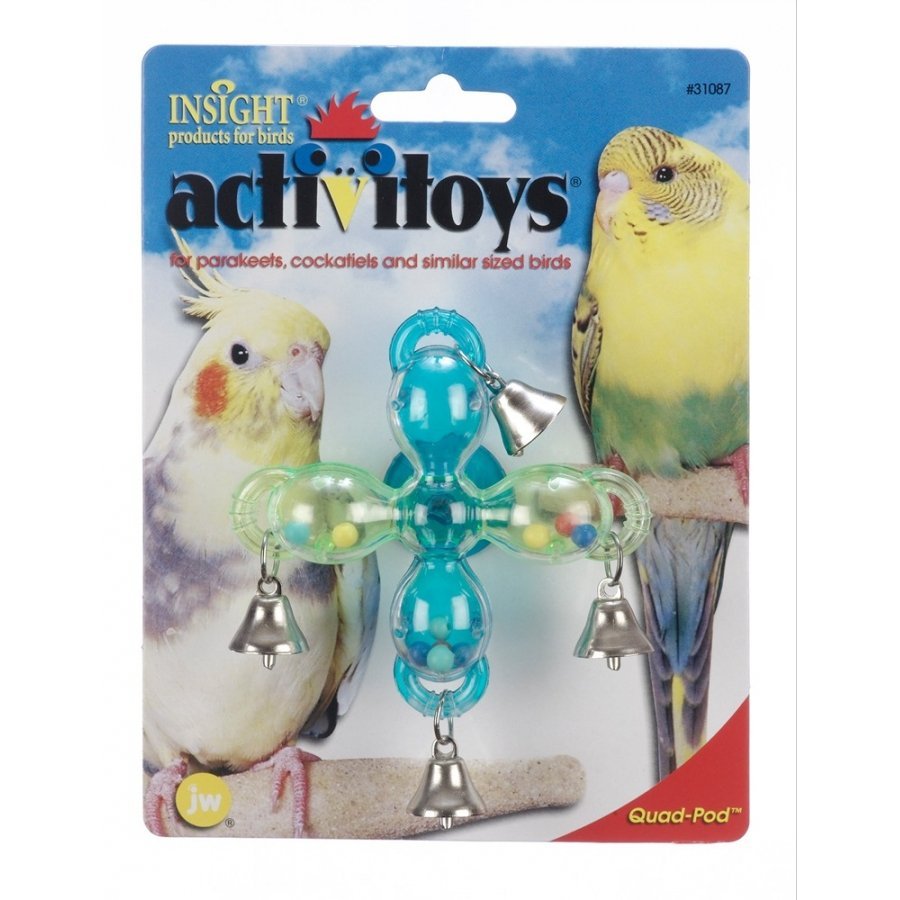 As the quad pod spins bells ring and colorful beads move between the four hollow chambers of the wheel. The Activitoy Quad-Pod is a spinning rattling toy that encourages birds to play.
from $4.05 - Offered by 3 merchants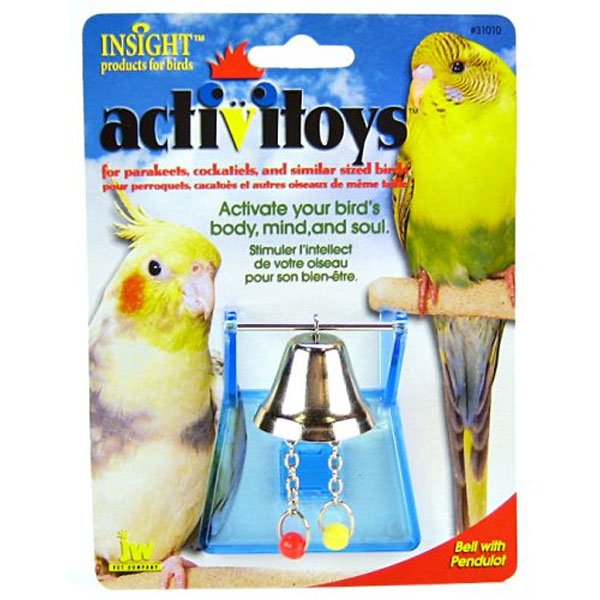 This Bell with Pendulot Bird Toy will allow your pet bird to be one happy camper. The Pendulot is not just a normal bell - the bell has a pendulum on top so when your bird hits the beads, the bell will sound.
Price: $3.89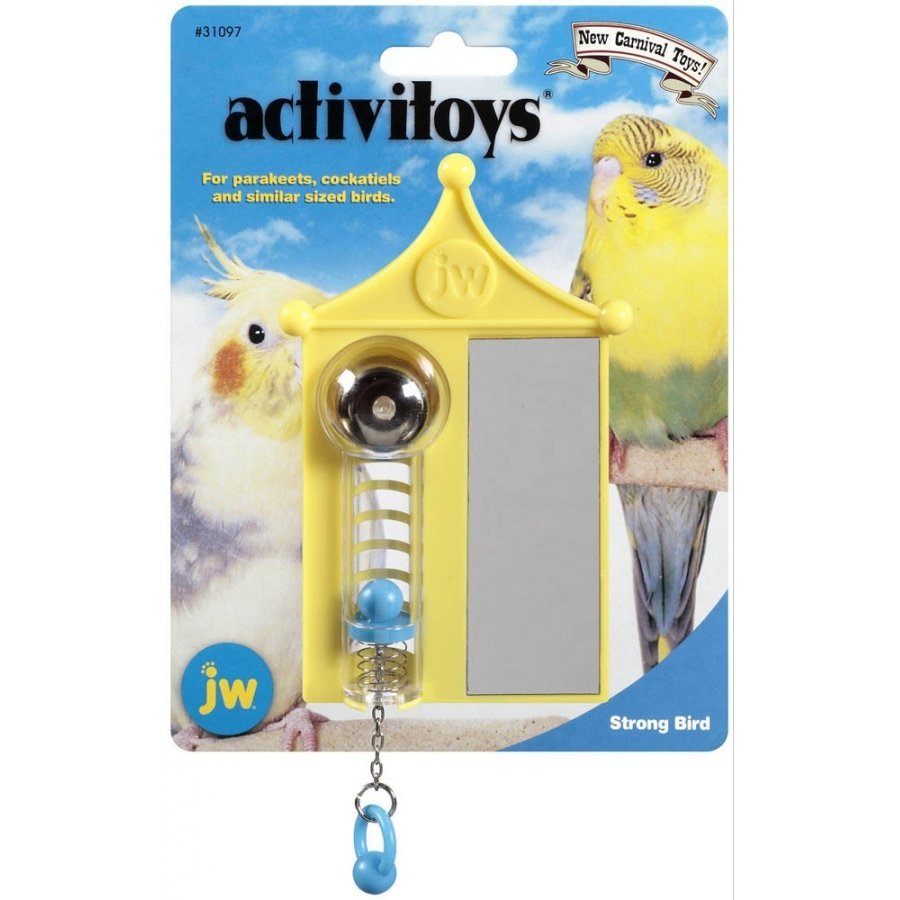 Brightly colored to engage and entertain small birds. Bolt-on, easy attachment. Perfectly sized for smaller birds. Birds pull string and ring the bell. Birds can test their strength. Includes a shiny mirror.
Price: $3.45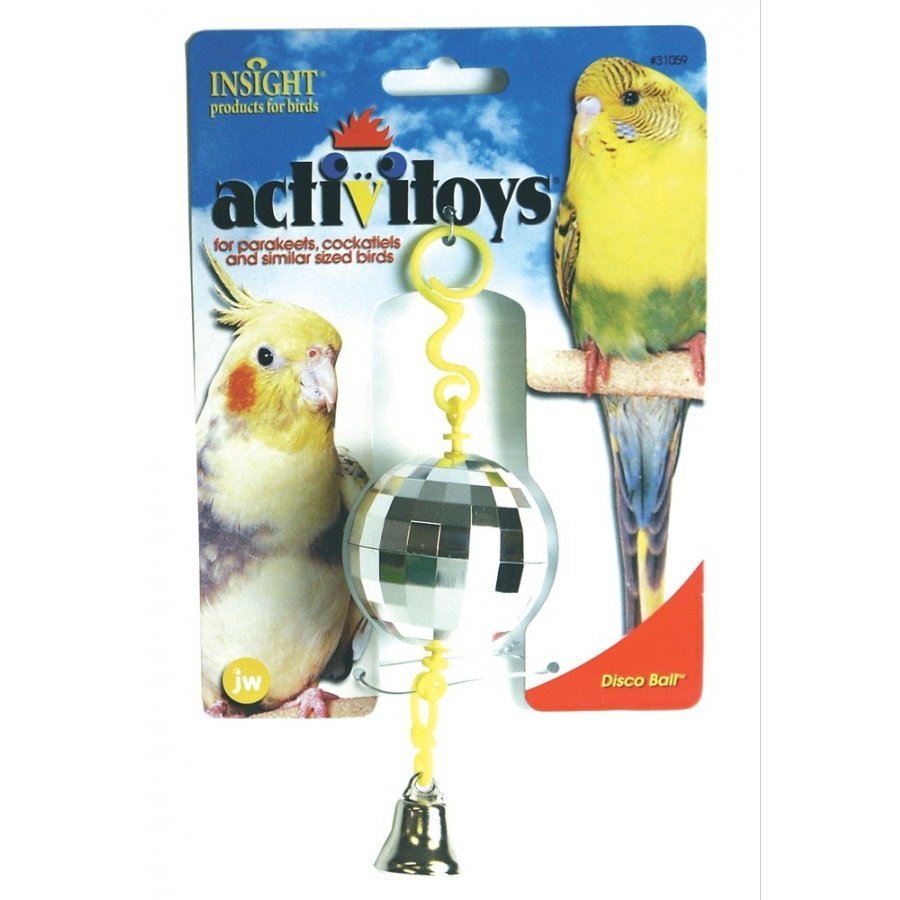 These Activitoys were developed to exercise the birds body and mind. For parakeets, cockatiels and similar sized birds.
from $2.29 - Offered by 3 merchants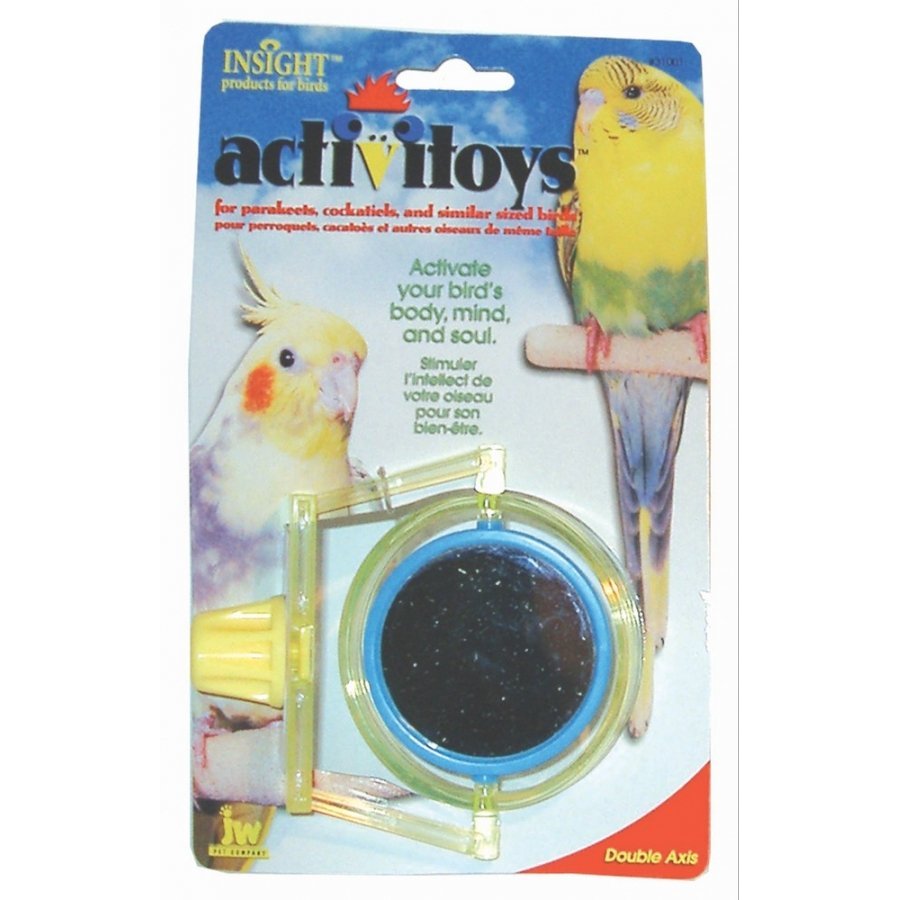 Durable plastic and metal toy attaches to any horizontal or vertical wire cage with a strong easy-grip nut. Large round double sided mirror spins inside rotating ring. Parakeets and other small birds require stimulation and exercise for their well-being.
Price: $2.85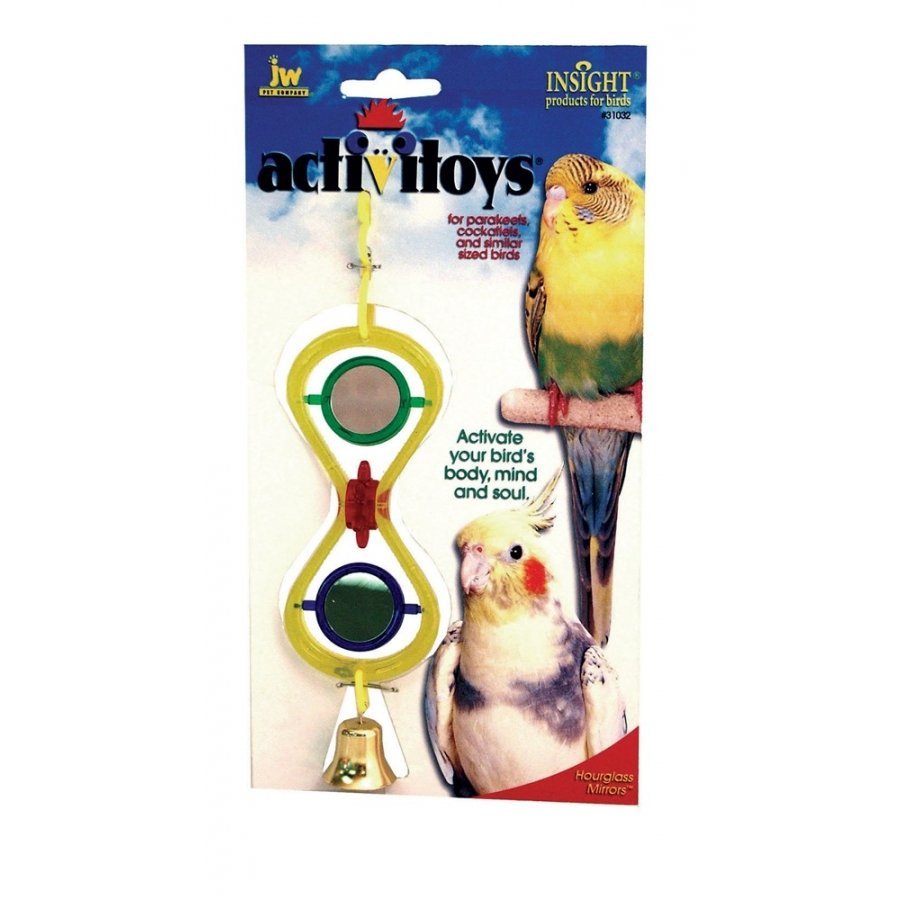 This fun and unique bird toy by JW Pet Company is great for stimulating mental and physical activity for your pet bird. Your bird will love the hour glass shape and fun mirror attachments. Bottom of hour glass has a bell for noisy bird fun!
Price: $3.76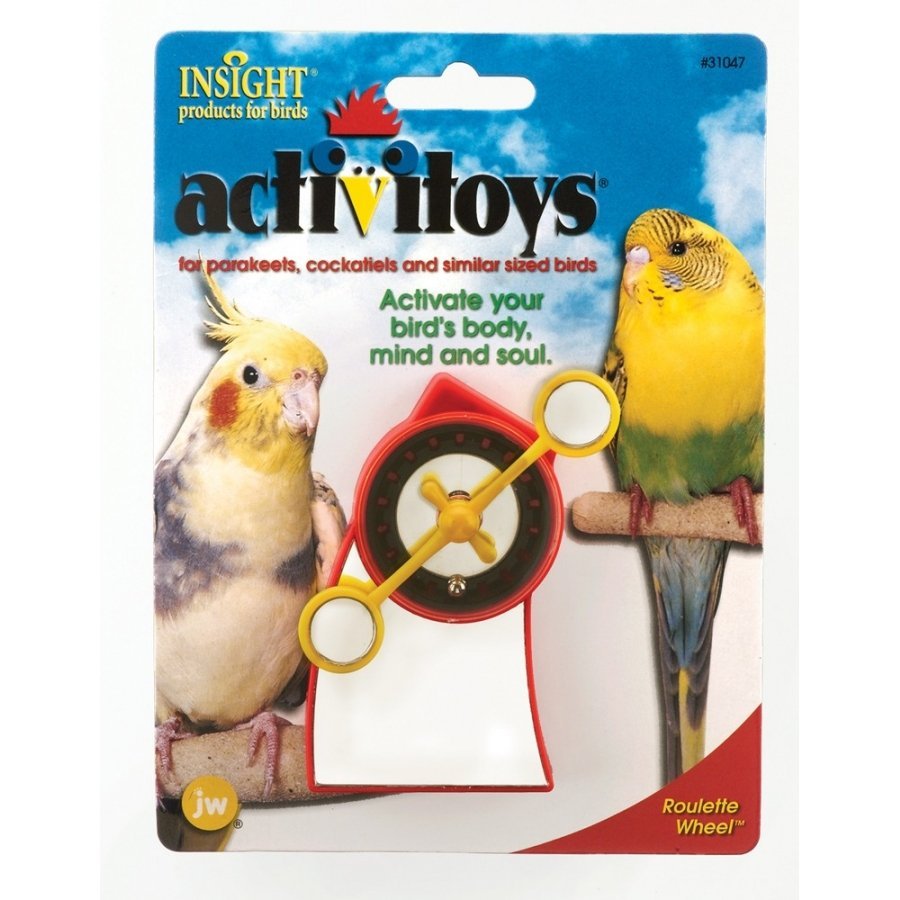 For small birds such as parakeets and cockatiels. This intellectually stimulating toy features an actual roulette wheel sound! As your bird spins the mirrored lever a small ball inside the wheel makes an intriguing clicking sound.
Price: $3.15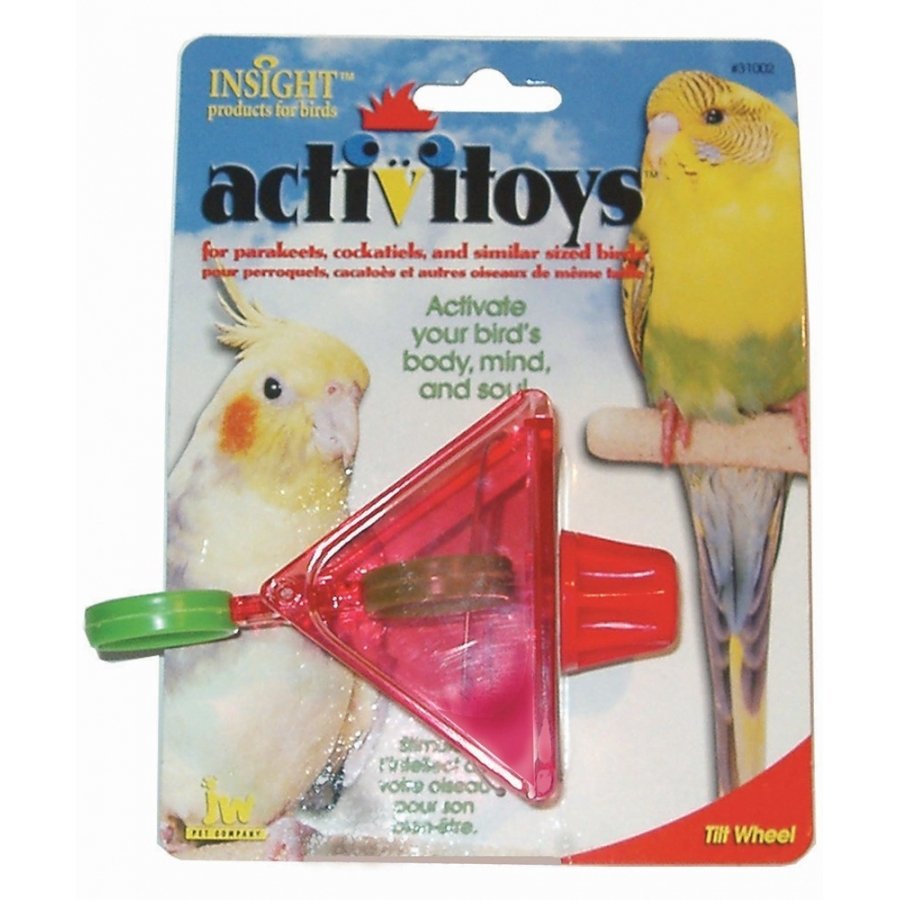 Made of solid plastic, the tilt wheel is a 2 1/2 inch triangle extending out from the mesh of your bird's cage. At the end are two 1 inch round mirrors.
Price: $3.27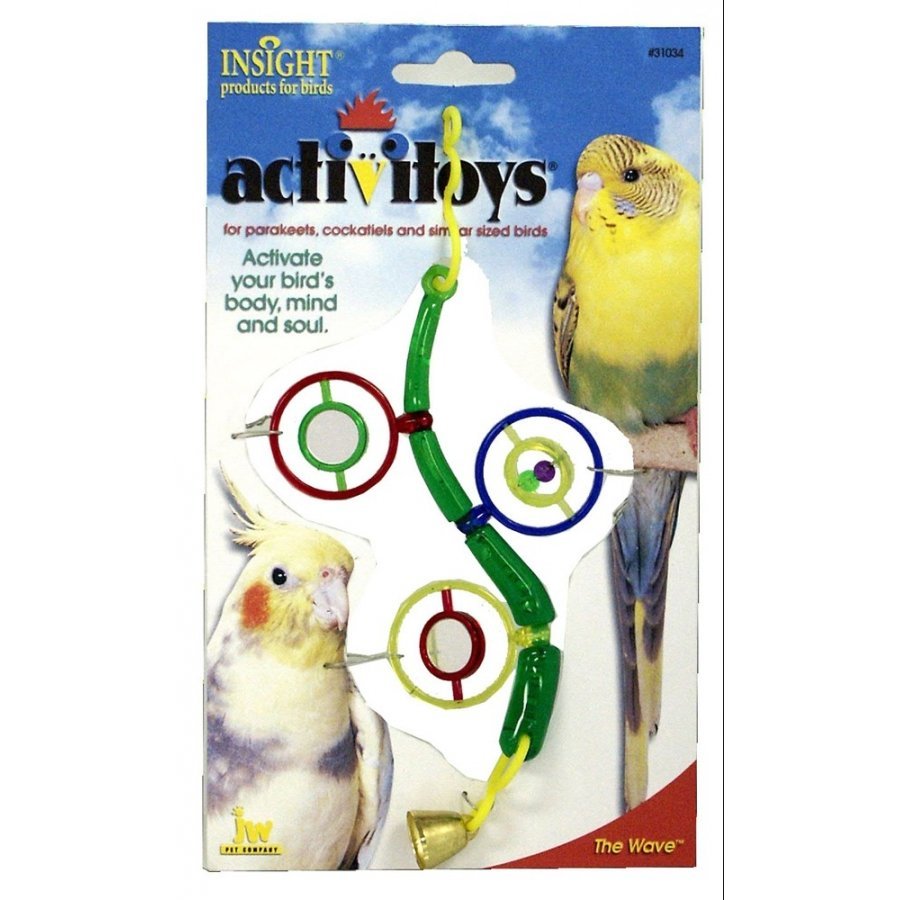 The ActiviToys Wave Bird Toy helps to break up your pet bird's boredom. This fun, colorful and entertaining toy has lots of fun shapes, mirrors and beads to keep your bird interested for hours. Great for parakeets and cockatiels. Size is 7 x 3.5 (LxW).
Price: $3.77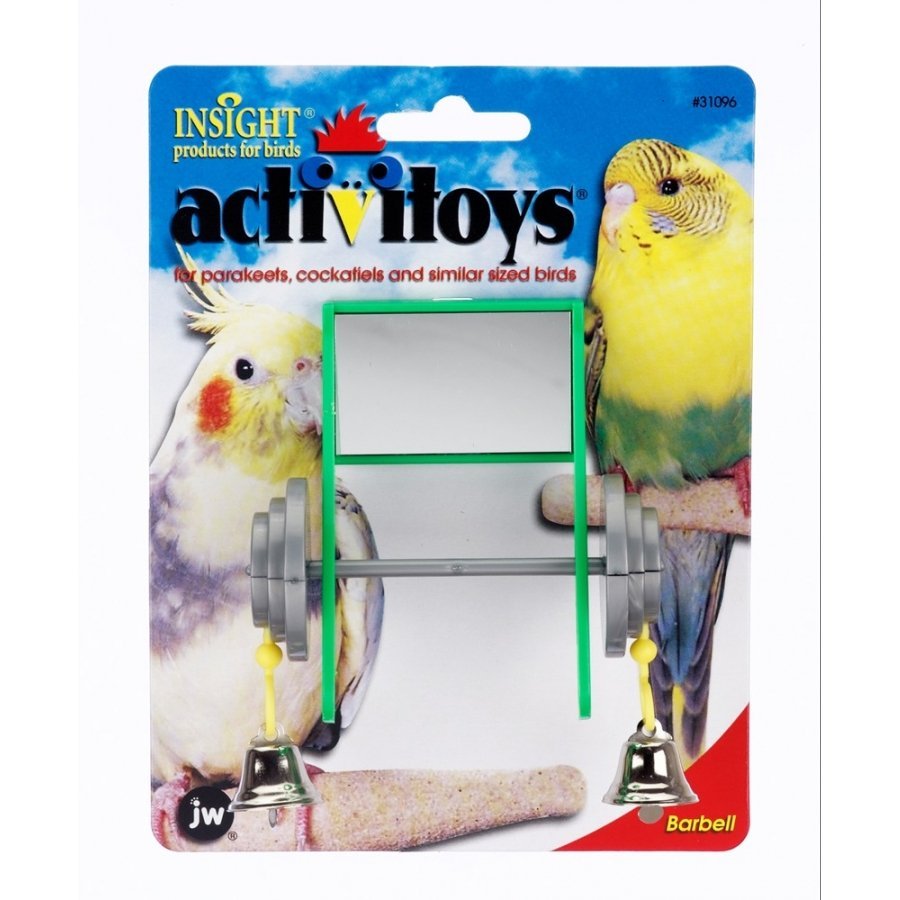 Insight Activitoy barbell bird toy. For parakeets, cockatiels and similar sized birds.
from $2.79 - Offered by 2 merchants