Products by Heritage Farms
Search Results (showing 1 to 10 of 12)
Have-a-ball decorative feeder pops open to reveal thistle 12 oz. sock. Fun and functional, the two halves of the plastic ball provide cover for the seed and a dish on the bottom to...
from $3.99 - Offered by 2 merchants
The Vista Feeder from Heritage Farms is durable all-weather feeder that feeds all of your favorite wild birds -- and stops sneaky squirrels from stealing your seeds! Features soli...
from $31.99 - Offered by 2 merchants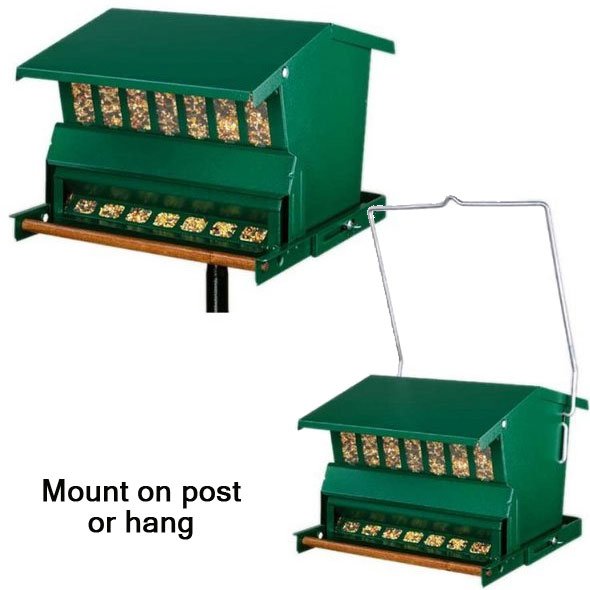 Counter balanced squirrel-proof feed access closer is easily adjusted to allow feeding of preferred birds. Weight of the squirrel or unwanted birds automatically closes access to feed tray.
Price: $65.15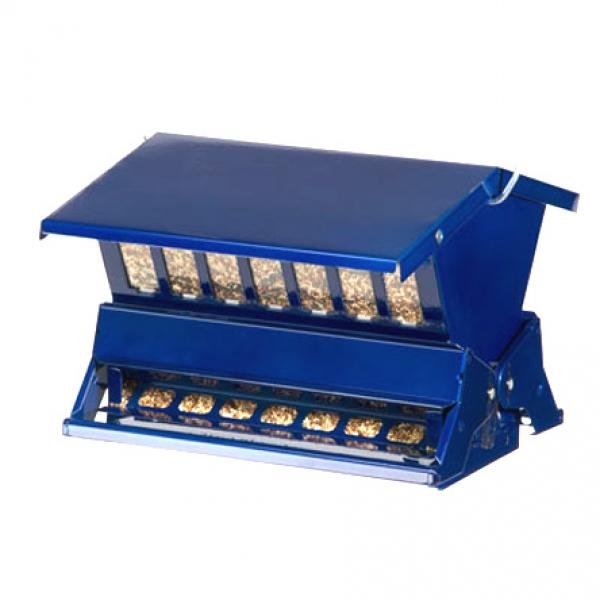 The Heritage Farms Blue Absolute II will add a wonderful bit of color to your backyard. The HF-7537 has an adjustable weight setting on the spring operated perch. This prevents squirrels and large birds from the seed.
Price: $75.06
This simple and sturdy bird feeder will keep pesky squirrels out for sure. Durable powder coated steel will stand up to the elements, and squirrels won't chew it, either. You can a...
from $34.99 - Offered by 2 merchants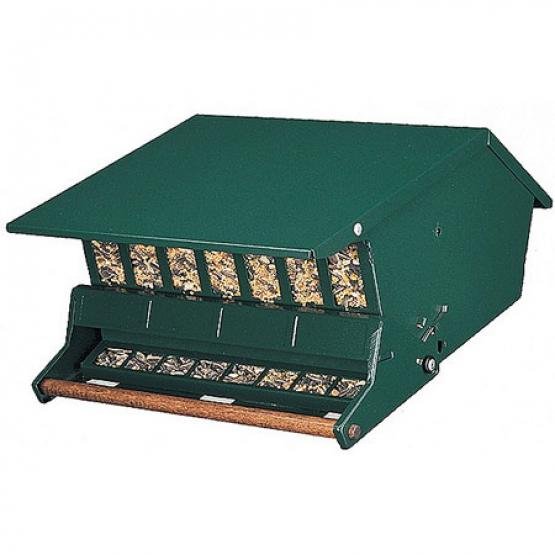 Squirrel-proof. Adjustable weight settings. Seed saver baffle eliminates wasted seed. Select hardwood perch. Seed level indicater window. Includes hanger and pole bracket.
from $34.99 - Offered by 2 merchants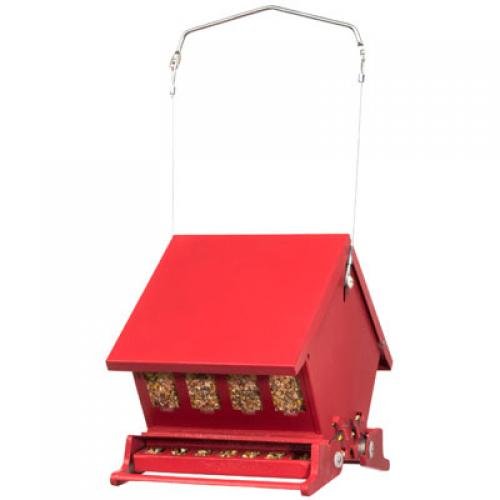 This double sided and squirrel proof feeder is smaller in size than the original bird feeder and designed to be easy to fill and clean. Feeder includes a seed saver baffle and a clear viewing window to easily see when the feeder needs to be refilled.
from $27.99 - Offered by 2 merchants
The Mini Absolute 2 Feeder features a spring operated perch with an adjustable weight setting that allows you to close access to the available seed preventing "bully" birds and oth...
from $27.99 - Offered by 2 merchants
Seeds N More Bird Feeder is double-sided to draw and accommodate more birds. This model holds up to 15 lb. of your favorite seed. Features windows on each side to view seed level, ...
from $39.99 - Offered by 2 merchants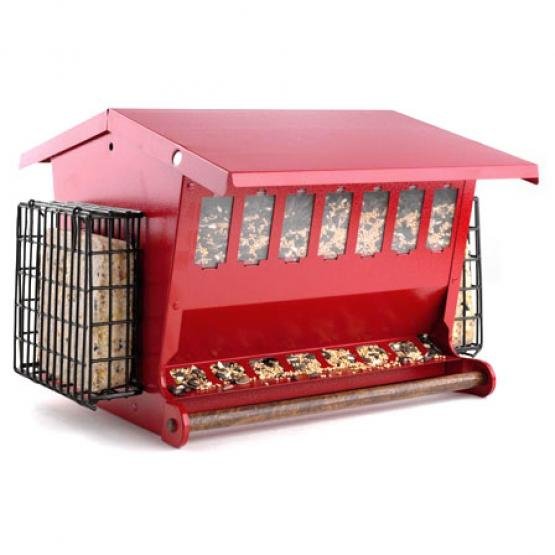 Double sided feeder ports. Top features a racoon and squirrel-resistant latch. Suet baskets on both sides feature a snap-on latch to easily replenish suet. Seed level indicator windows on both sides. 2.5 gallon capacity.
from $39.99 - Offered by 2 merchants