Search Results (showing 1 to 10 of 35)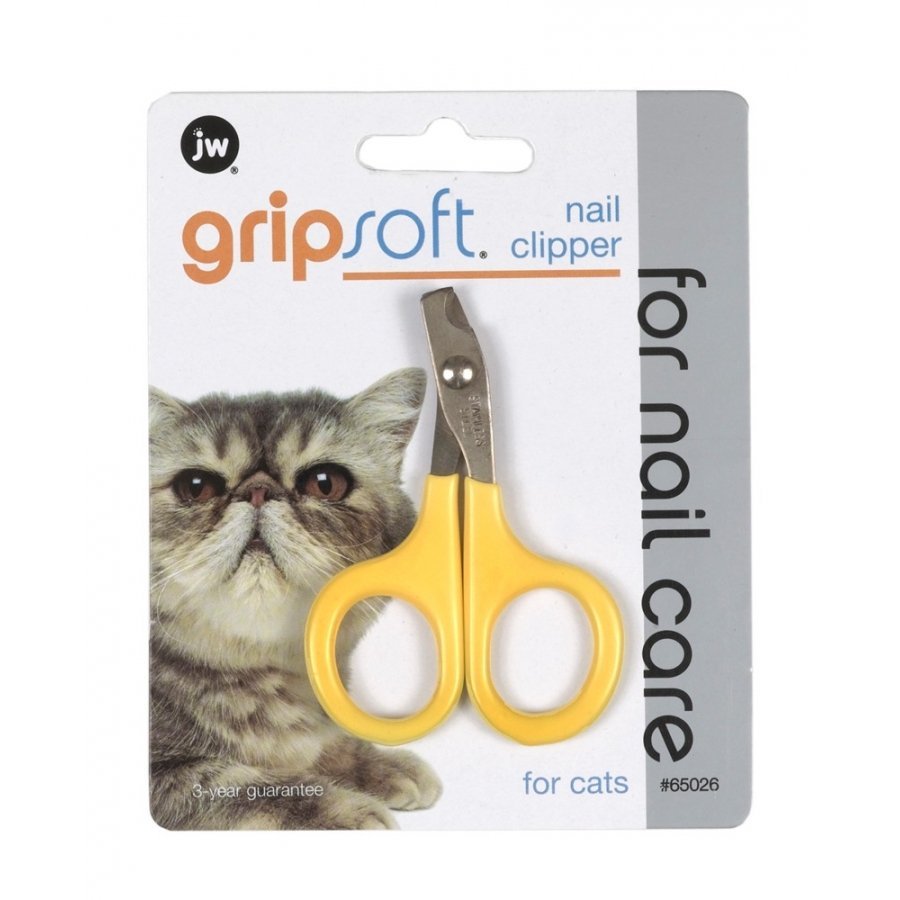 JW Pet's Cat Nail Clipper helps to keep your indoor cat's nails neat and trim and helps to prevent scratches from nails. This clipper is an essential grooming tool for any cat owner. Scissor style clippers have a soft rubber cover on handles.
from $4.99 - Offered by 2 merchants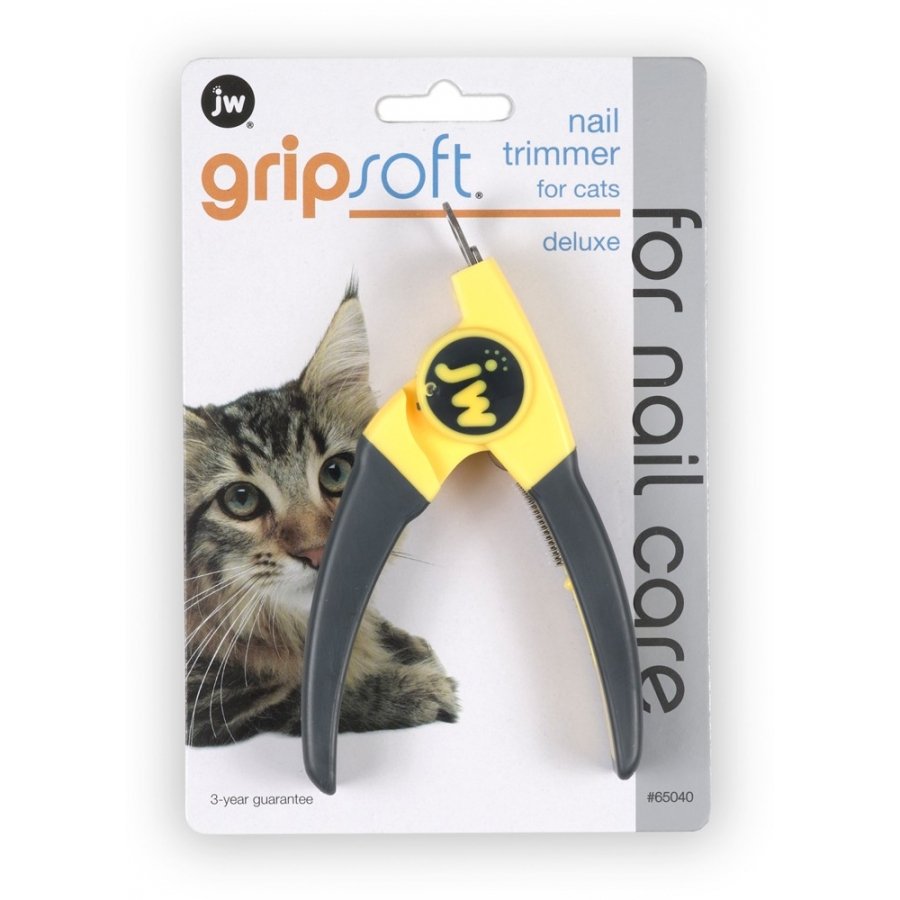 Nail trimmer for cats our complete grooming line has a tool for every problem the cat groomer may encounter. Used for maintaining nails at a comfortable length. Quick and easy to use, reducing the risk of hurting the animal.
Price: $6.43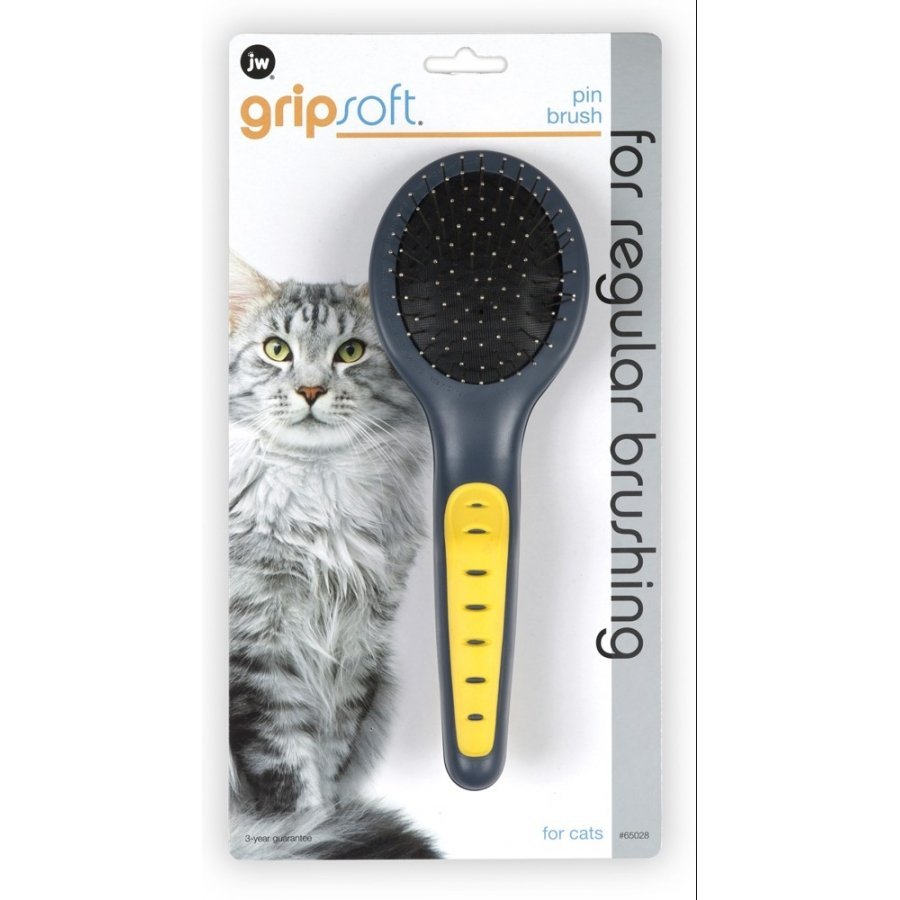 The JW Pet Cat Pin Brush is designed especially for removing loose hair and tangles from your cat's coat, while helping to reduce hairballs. This grooming tool is essential for any cat owner and should be used on a regular basis.
Price: $4.18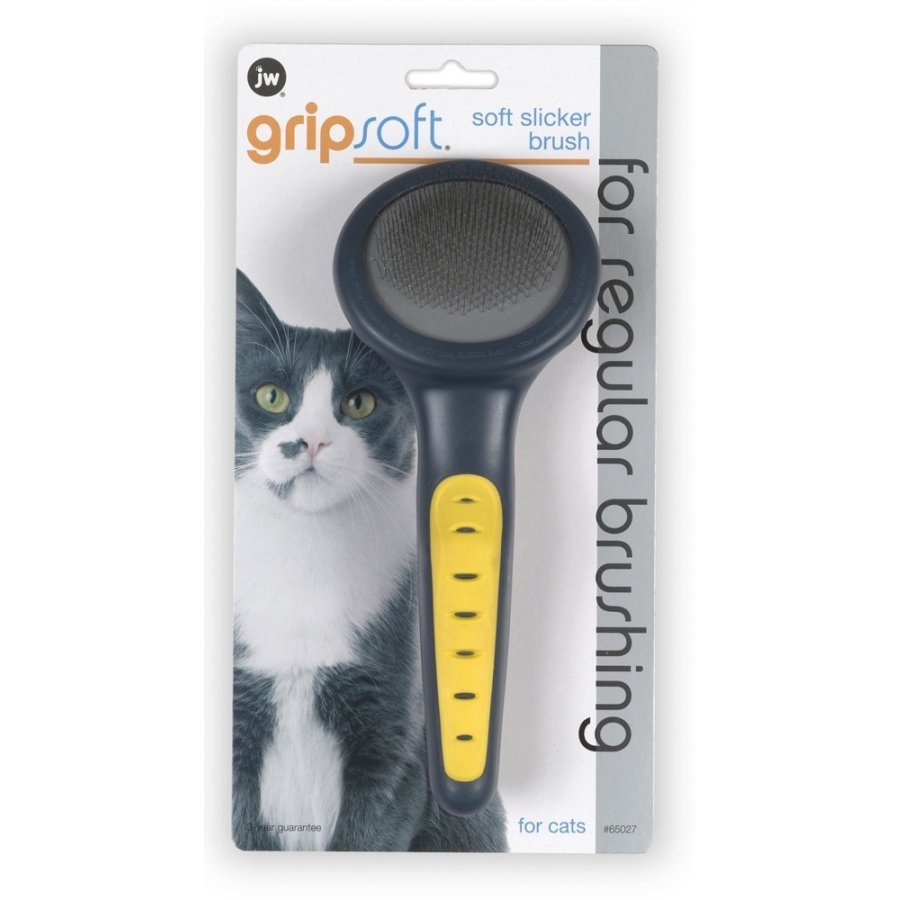 The Cat Slicker Brush by JW Pet works to prevent hairball formation, while dematting your cat's fur. Use regularing to keep your cat's fur looking beautiful and healthy. Works well on cats with sensitive skin and kittens. Helps to keep fine hair tangle fr
Price: $6.31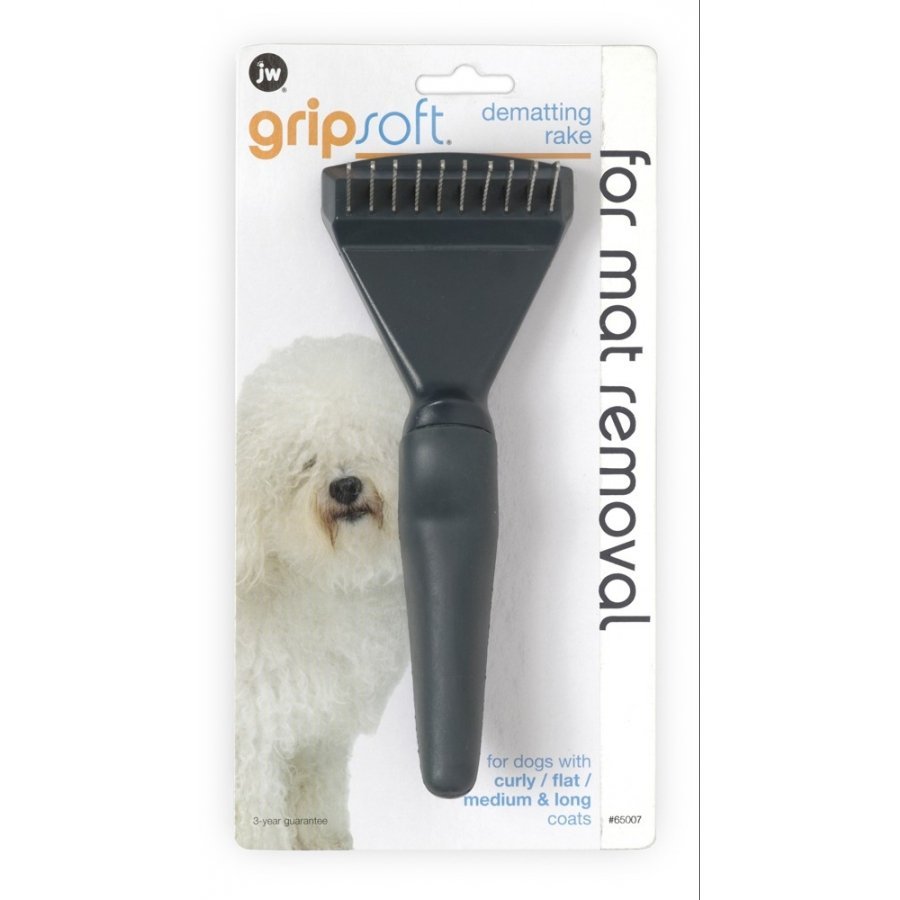 The Dematting Rake for dogs and cats is an essential grooming tool for any dog owner who has a dog that gives regular mats in their fur. Rake works well on various dog breeds: collies, shepherds, shetland sheepdogs, retrievers, afghans, poodles, old engli
Price: $7.97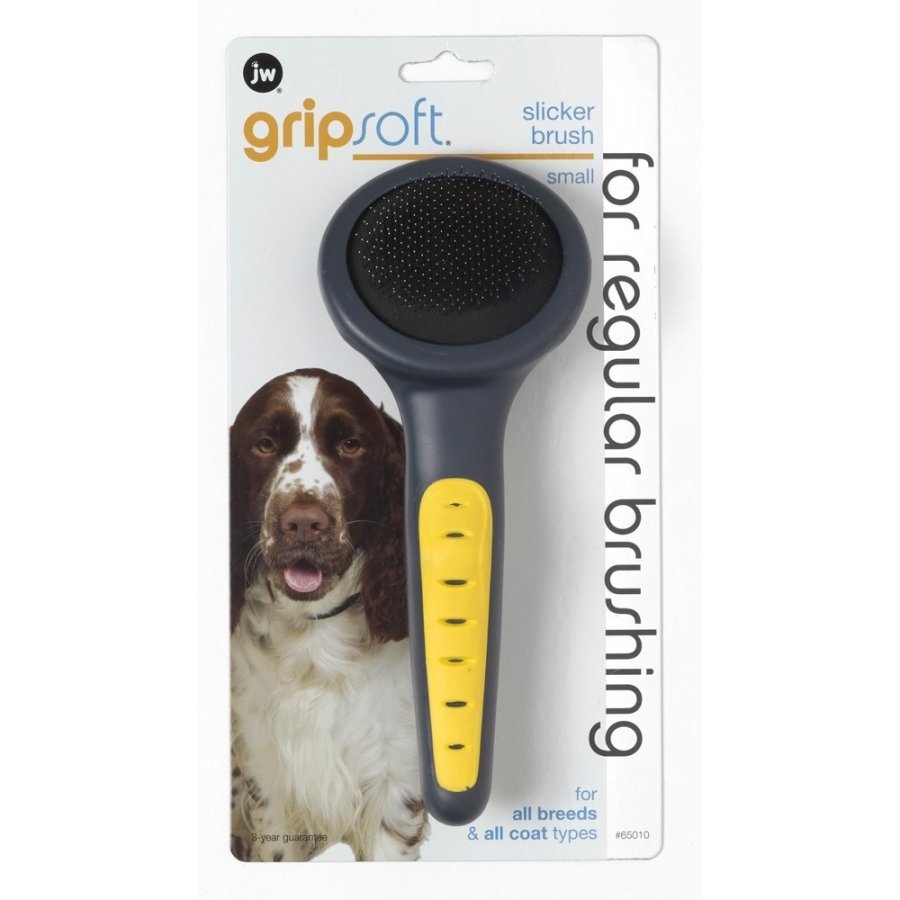 Regular brushing will help prevent matting the finger-fitting contours of the handle increase your comfort and control. The soft rubber-sheathed handle give you non-slip, comfortable gripping. It can be used for curly, flat, wiry, and long-hair dogs.
Price: $5.98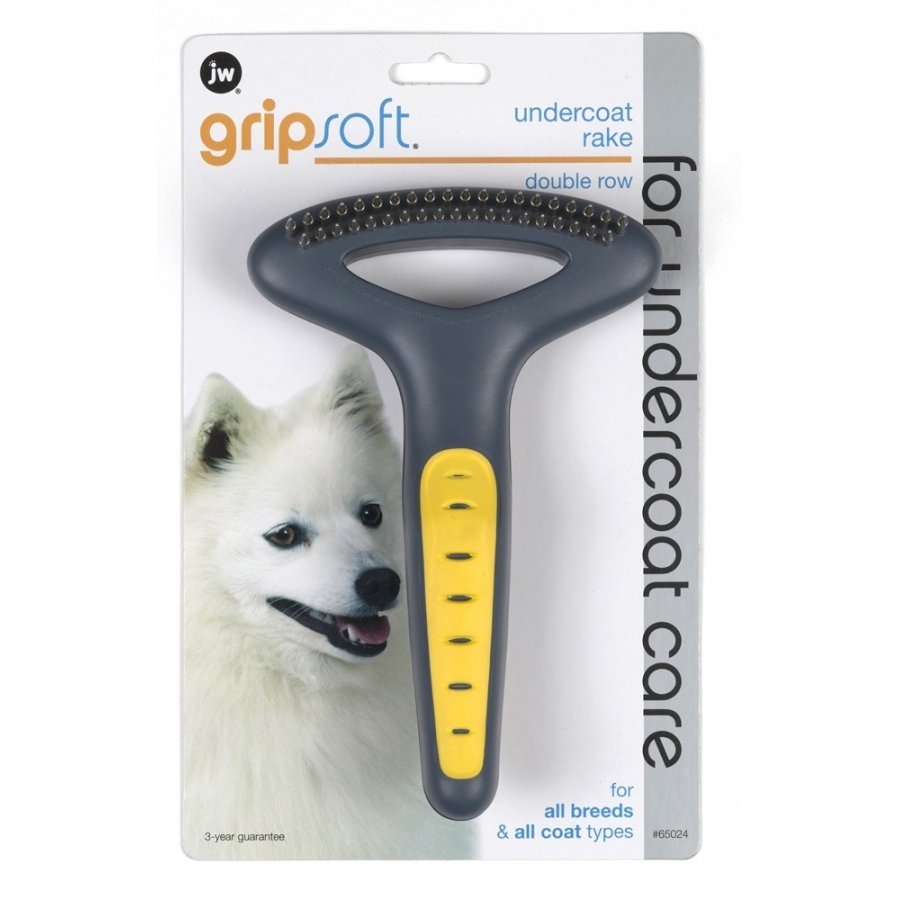 The Double Row Undercoat Rake by JW Pet when used regularly on your pet's coat will prevent it from matting. Helps to remove tangles while massaging your pet's skin. Ideal for dogs with long to medium length hair. Ergonomic handle helps to prevent strain.
Price: $8.71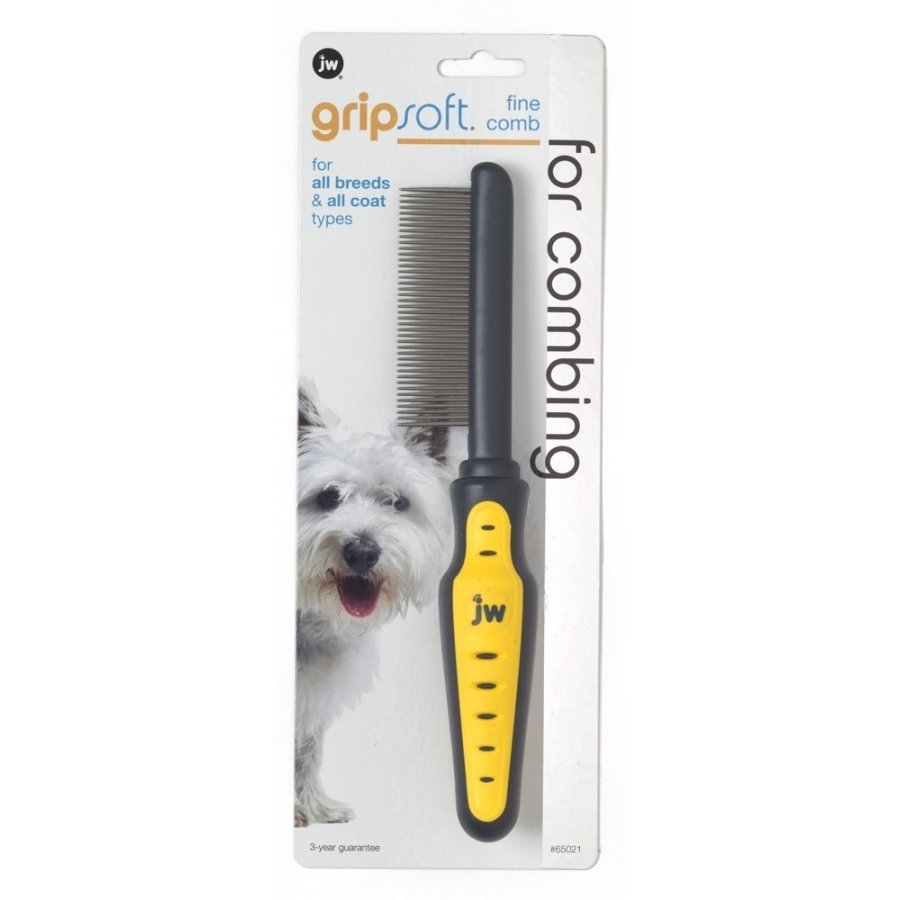 The fine comb by JW Pet has parallel teeth that work great on a variety of dog hair such as curly, straight, wiry, short, medium and long hair. Teeth of comb are smaller and have less space so this comb works well on dogs with very little undercoat.
from $5.79 - Offered by 2 merchants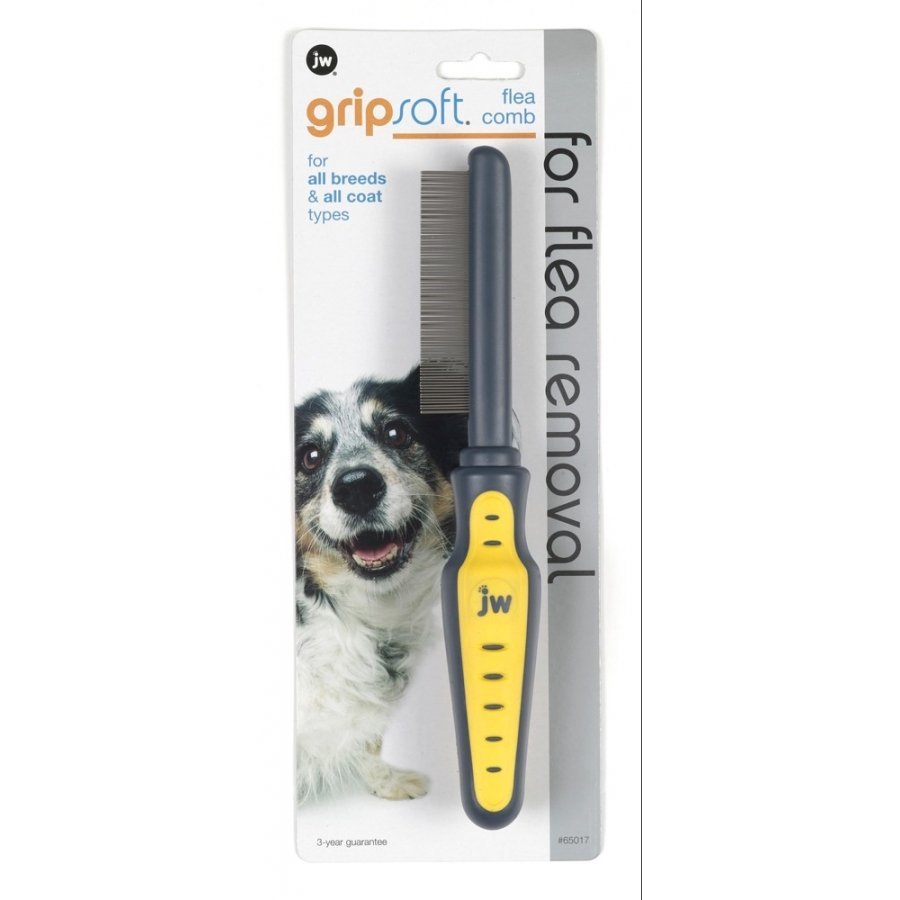 This handy and effective Flea Comb for dogs by JW Pet is great for removing fleas from your pet's coat. Comb works well on curly, straight, wiry or long, short and medium length coats. Easy to use and has an ergonomic cushioned handle that is comfortable.
from $5.85 - Offered by 2 merchants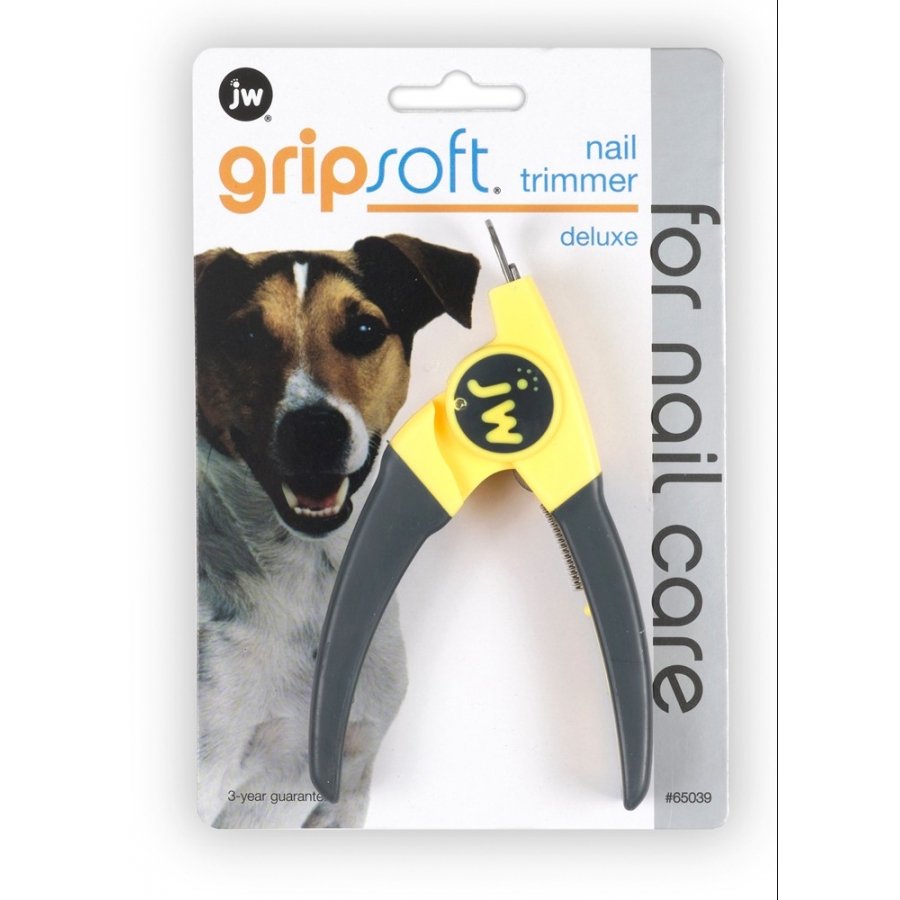 Nail trimmer for dogs. Deluxed version for all breeds. Grip soft - makes trimming a comfortable endeavor. Our complete grooming line has a tool for every problem the dog groomer may encounter.
Price: $6.44