Search Results (showing 1 to 2 of 2)
Support healthy anal glands in your pet by supplementing their diet with Glandex Boot the Scoot Beef Liver Powder. This Anal Gland Fiber, Probiotic and Digestive Supplement for Dogs & Cats is easy-to-use, comes in a great tasting powder, and contains all-natural ingredients that work from the inside out to target the causes of anal gland issues. Simply sprinkle and mix into your pet's food on a daily basis to help naturally empty the anal glands. Features: Veterinarian recommended All-natural
Price: $32.39 - On Sale!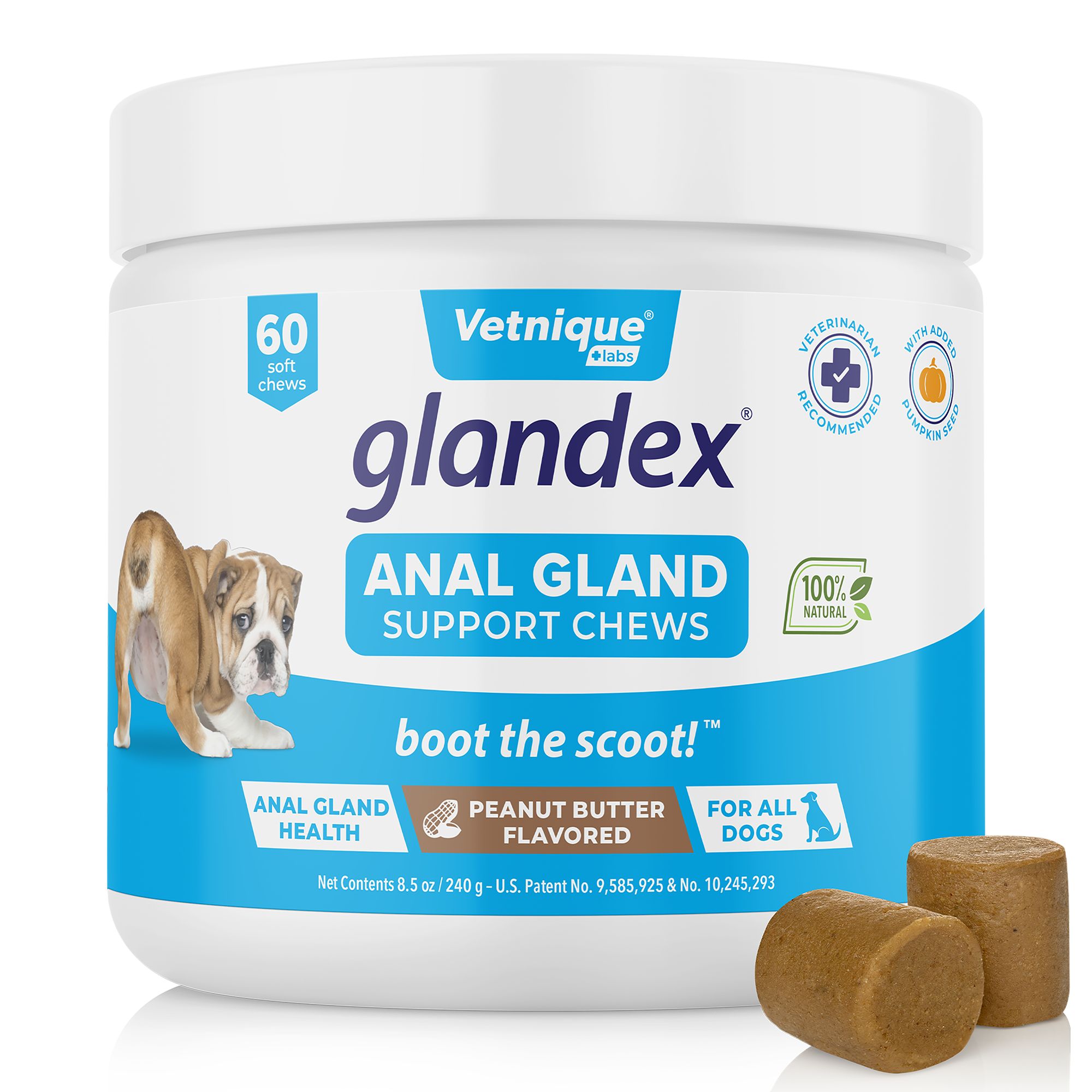 Support healthy anal glands in your pet by supplementing their diet with Glandex Boot the Scoot Peanut Butter Soft Chews. This Anal Gland Fiber, Probiotic and Digestive Supplement for Dogs is easy-to-use, comes in a great tasting soft chew treat, and contains all-natural ingredients that work from the inside out to target the causes of anal gland issues. Give as a treat on a daily basis to help naturally empty the anal glands. Features: Veterinarian recommended All-natural; No artificial
Price: $29.69 - On Sale!