Products by Gentle Giants
Search Results (showing 1 to 4 of 4)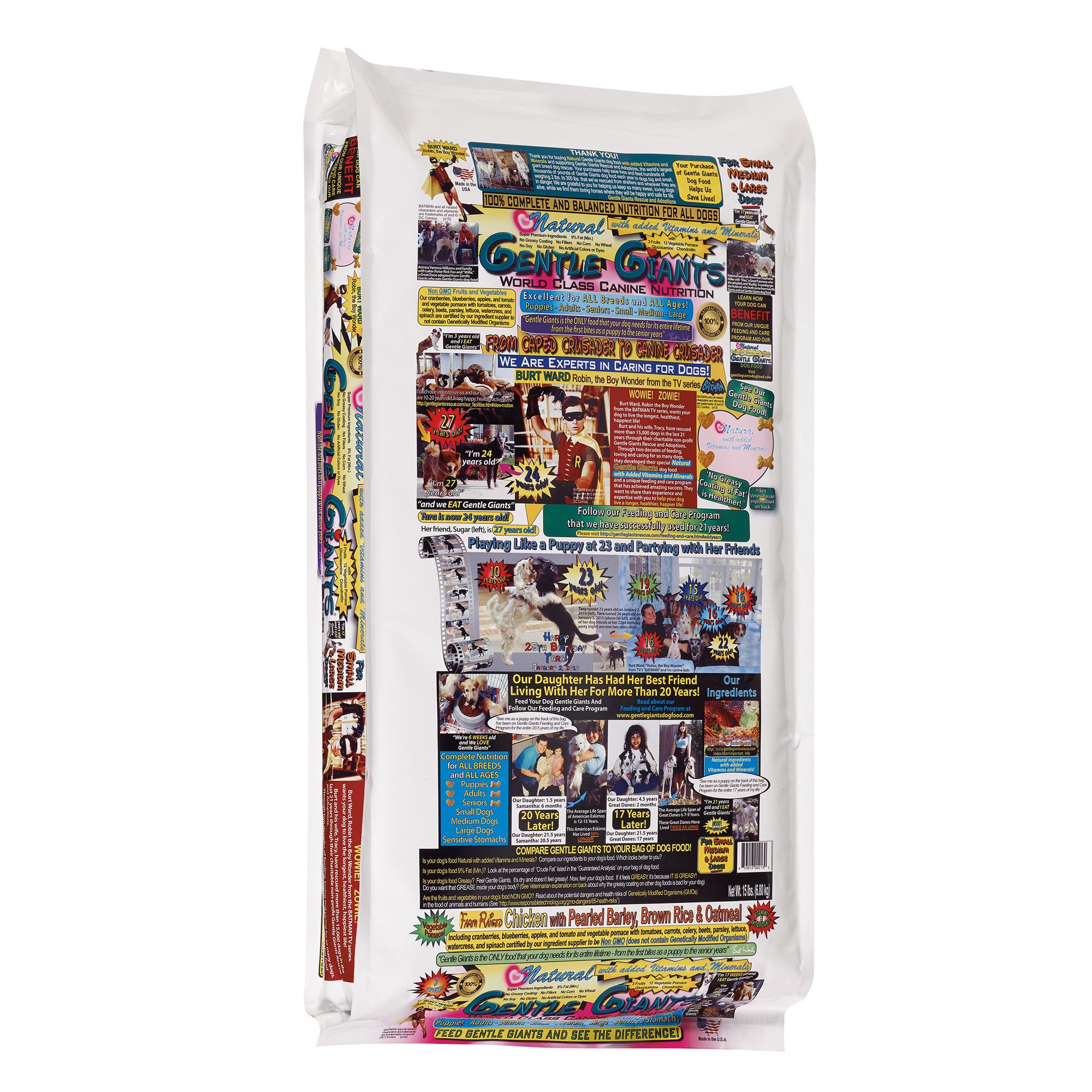 Provide your dog with complete and balanced nutrition at every meal by serving Gentle Giants All-Natural Chicken Dog Food. This all-natural, delicious dry food is perfect for dogs of all sizes and with sensitive stomachs, and features chicken along with twelve whole fruits and vegetables. The essential nutrients don't stop there however, as your pup also benefits from a host of prebiotics, probiotics, vitamins and antioxidants. Features: No fillers, corn, wheat, soy or gluten Whole fruits and
Price: $33.99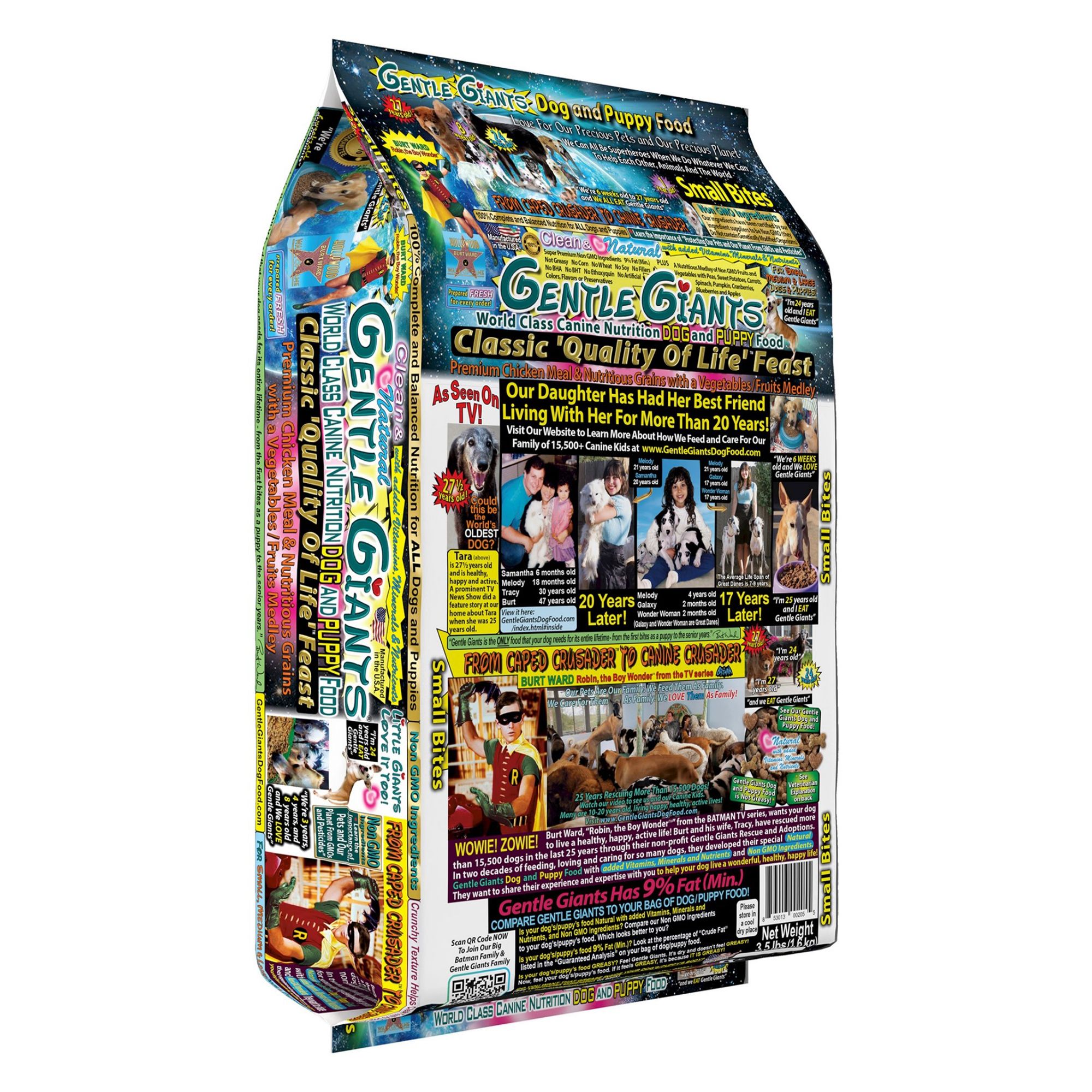 Provide your dog with complete and balanced nutrition at every meal by serving Gentle Giants All-Natural Chicken Dog Food. This all-natural, delicious dry food is perfect for dogs of all sizes and with sensitive stomachs, and features chicken along with twelve whole fruits and vegetables. The essential nutrients don't stop there however, as your pup also benefits from a host of prebiotics, probiotics, vitamins and antioxidants. Features: No fillers, corn, wheat, soy or gluten Whole fruits and
Price: $14.99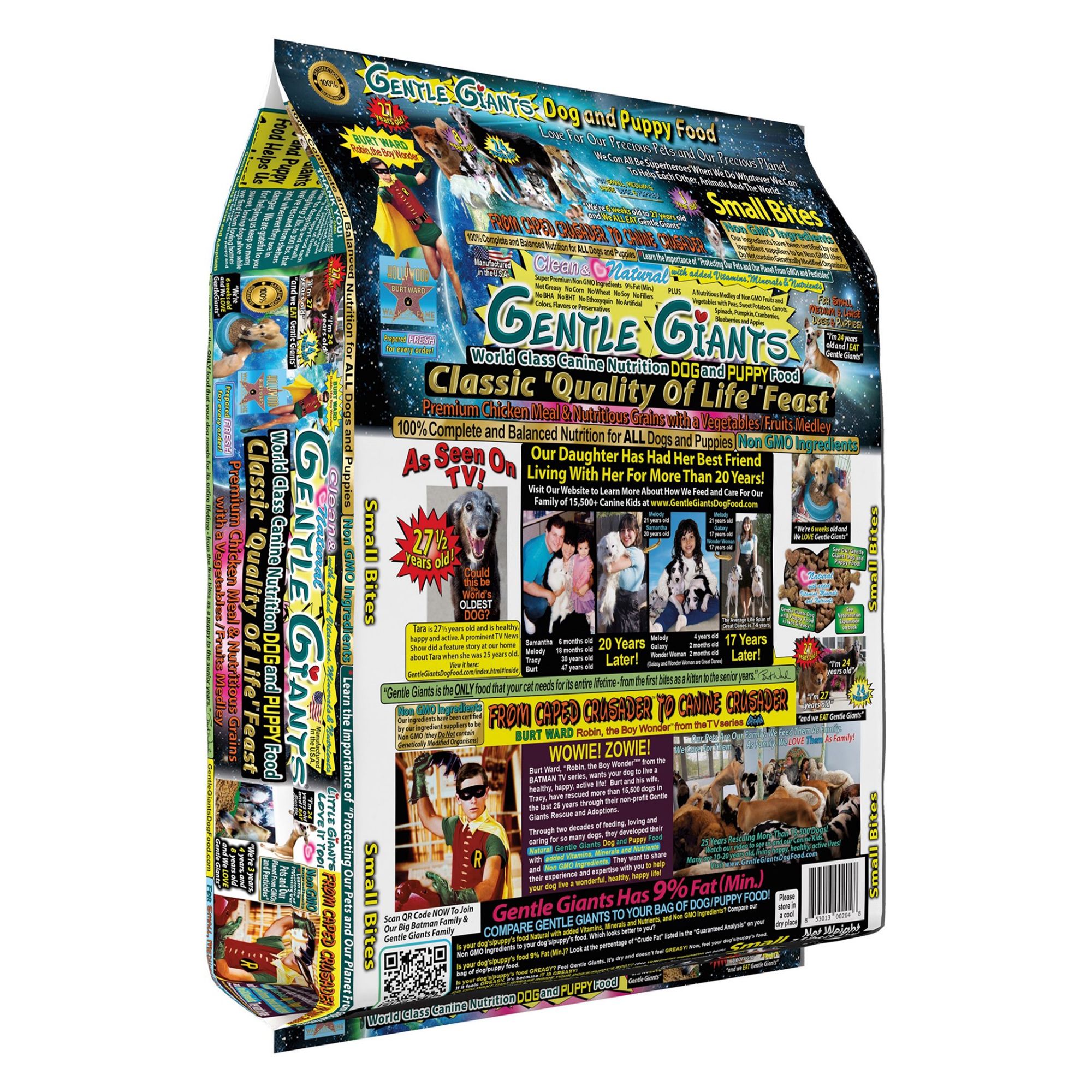 Provide your dog with complete and balanced nutrition at every meal by serving Gentle Giants All-Natural Chicken Dog Food. This all-natural, delicious dry food is perfect for dogs of all sizes and with sensitive stomachs, and features chicken along with twelve whole fruits and vegetables. The essential nutrients don't stop there however, as your pup also benefits from a host of prebiotics, probiotics, vitamins and antioxidants. Features: No fillers, corn, wheat, soy or gluten Whole fruits and
Price: $14.79 - On Sale!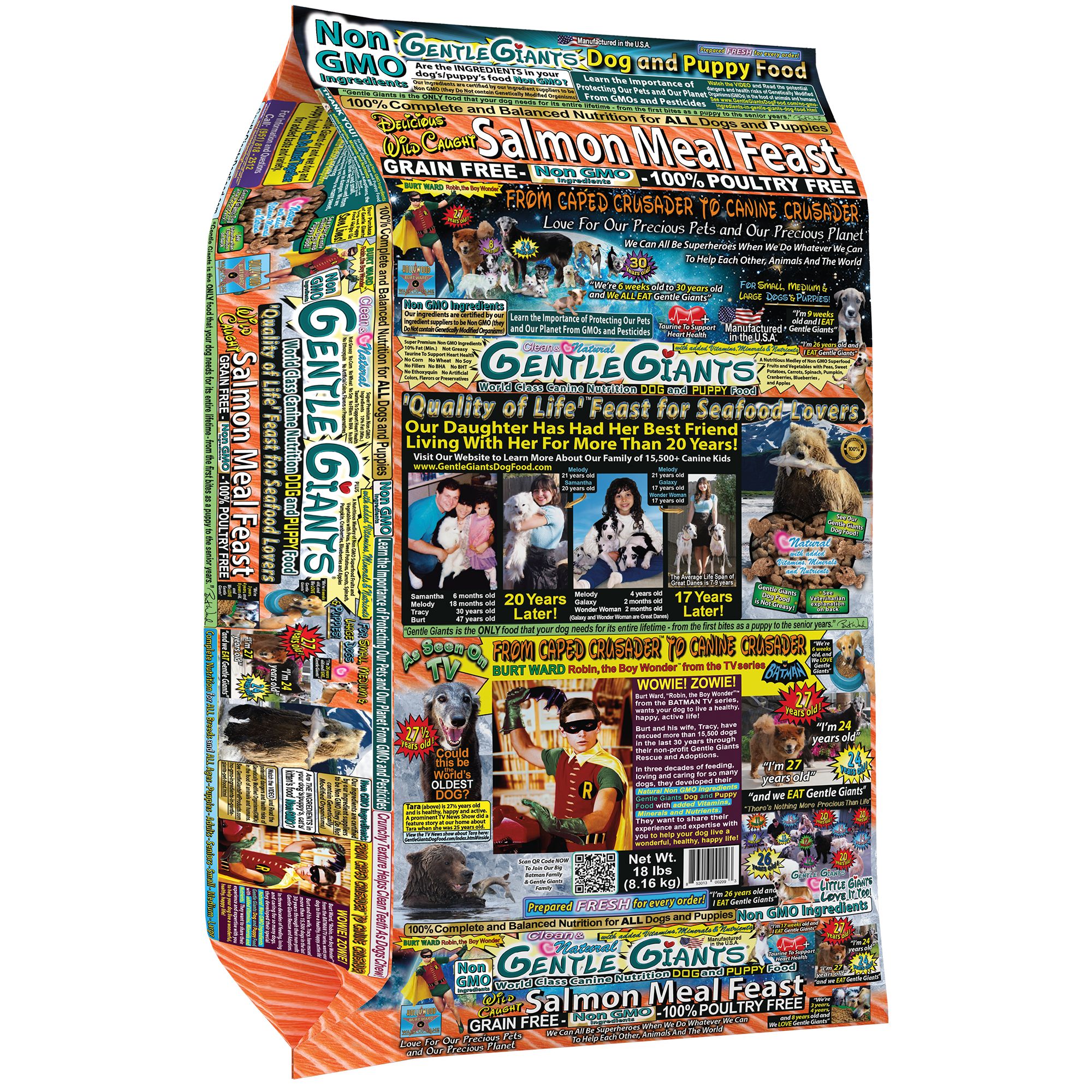 Provide your dog with complete and balanced nutrition at every meal by serving Gentle Giants All-Natural Salmon Dog Food. This all-natural, delicious dry food is perfect for dogs of all sizes and with sensitive stomachs, and features salmon along with four whole fruits and sixteen whole vegetables. The essential nutrients don't stop there however, as your pup also benefits from a host of prebiotics, probiotics, vitamins and antioxidants. Features: No fillers, corn, wheat, soy or grain Whole
Price: $51.87 - On Sale!