Search Results (showing 1 to 5 of 5)
Your cat will love the incredible flavor of Fruitables Chicken Broth Bowl for Cats. This liquid broth features the great chicken flavor cats come running for. Features: Broth Food Type: Liquid Food Consistency: Broth Life Stage: All Flavor: Chicken Primary Ingredient: Broth Size: 16.9 Oz.
Price: $3.99
Fruitables Digestive Supplement features great tasting, all-natural, harvest fresh pumpkin, ginger, and cinnamon to promote regularity and intestinal health. Pumpkin provides a low...
Price: $4.59
Fruitables chewy dog treats have big flavor packed in perfectly sized bites for small dogs or
from $3.57 - Offered by 2 merchants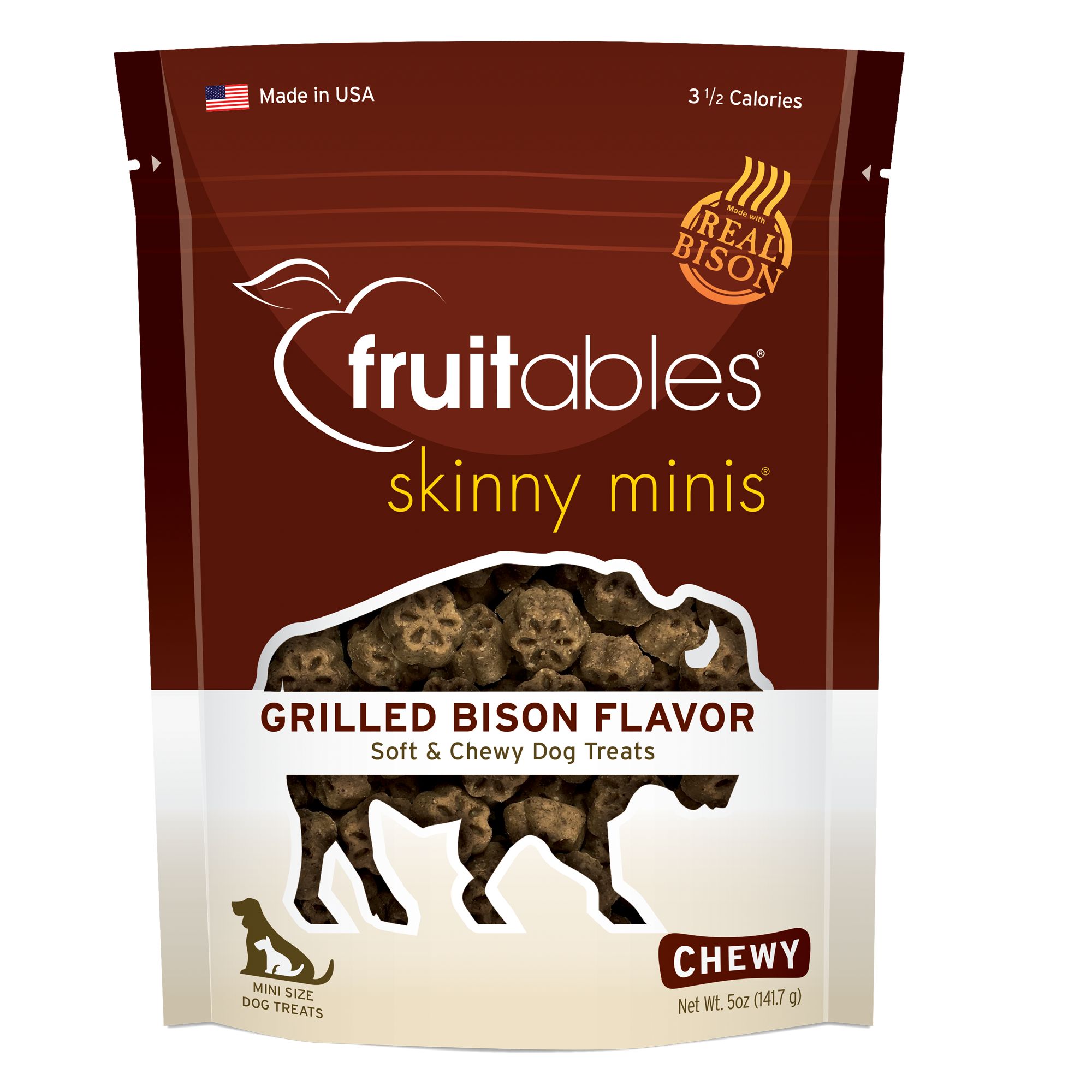 Please your pooch with the delectable taste of these Fruitables Skinny Minis Grilled Bison Flavor Chewy Dog Treats that feature a grilled bison flavor to appeal to your dog's cravings. The CalorieSmart format and gluten, wheat, soy- and artificial flavor- and color-free recipe ensure these are healthy treats you can serve with confidence. Features: Formulated without gluten, wheat, soy or artificial flavors and colors; CalorieSmart format for a healthy treating option; grilled bison flavor
from $4.99 - Offered by 2 merchants
Reward your pooch with these FRUITABLES Skinny Minis Apple Bacon Dog Treats, which feature a mouthwatering aroma and a savory apple bacon flavor that will have him begging for more. The low-calorie recipe offers a healthy treat and provides a great training aid for puppies and adult and senior dogs. Features: Apple bacon flavor satisfies your dog's cravings; low-calorie recipe offers a healthy snack; ideal for training; designed for puppies and adult and senior dogs Food Type: Dog Treats Food
Price: $10.99