Search Results (showing 1 to 3 of 3)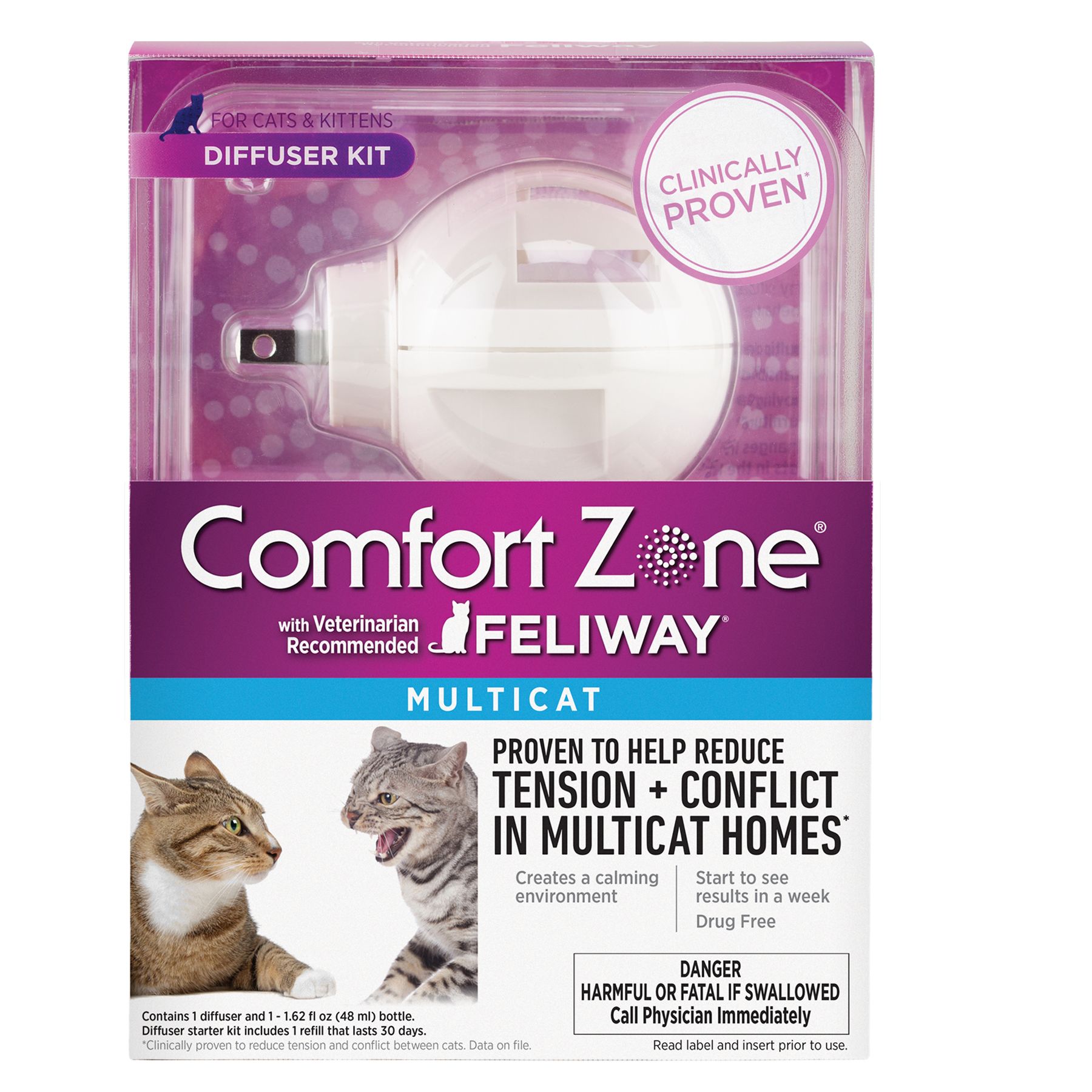 This Comfort Zone Feliway Multicat Diffuser Kit has been clinically proven to help reduce tension and conflict in multi cat homes. Create a calming environment in which your cats can co-exist happily with this amazing diffuser, which starts to produce results in as little as a week. Features: Clinically proven to create a calming environment Veterinarian recommended Starts to get results within a week Drug free Includes: 1 Diffuser and 1 Bottle Intended Pet(s): Cats Material(s): Feliway Color
Price: $22.99 - On Sale!
Retain the calm environment you've established for your cats with this Comfort Zone Multicat Diffuser Refill. This easy-to-use refill pops right in to your Comfort Zone Diffuser, and continues to keep tensions and conflict in multi cat homes to a minimum. Features: Clinically proven to create a calming environment Veterinarian recommended Starts to get results within a week Drug free Includes: 1 Bottle Intended Pet(s): Cats Color: Clear Product Weight: 1.62 fl oz (48 ml) bottle Caution: Harmful
Price: $14.89 - On Sale!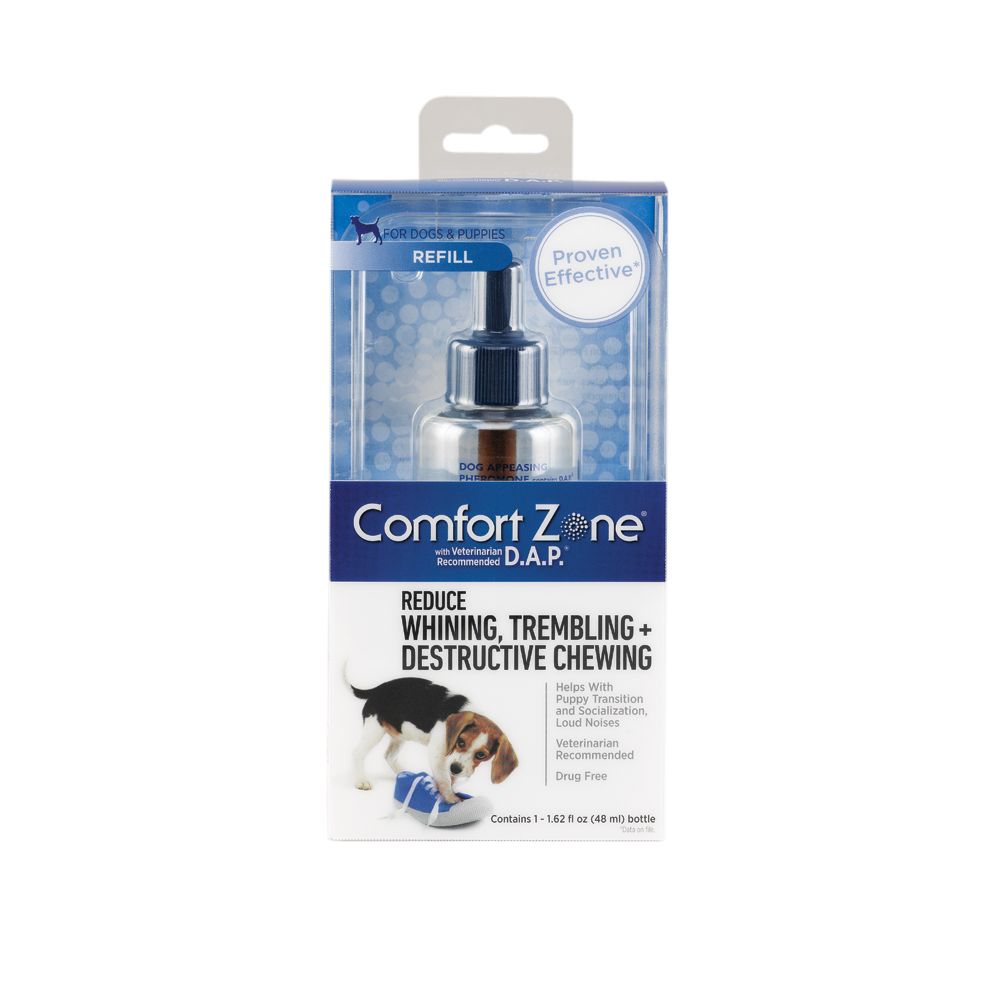 Stressed out dogs will urine mark or scratch in a new home, multi-dog household or if there is a new object or person in thehome. Reduce their stress with the Comfort Zone DAP Refill. Therefill lasts up to 30 days, bringing you back to your comfort zone. Clinically proven to be 95% effective Stress reducing pheromone recommended by vets Lasts for 30 days See results as early as 7 days For puppies and dogs Made in USA Ingredients: Analogue of Canine Facial Pheromone. 2% Excipients to. 100
Price: $29.99