Search Results (showing 1 to 6 of 6)
Keep your adult dog healthy and happy for longer with Eukanuba Lamb & Rice Formula Adult Maintenance Dry Dog Food. This delicious dry food is made with no fillers and 100% nutritional elements, and offers bone and joint support while reducing tartar build-up by an average of 46%. Features: No Fillers, Bone and Joint support for all sizes, Reduces tartar build-up by an average of 46% Food Type: Dry Food Food Consistency: Kibble Life Stage: Adult Flavor: Lamb Primary Ingredient: Lamb Package
from $25.49 - Offered by 2 merchants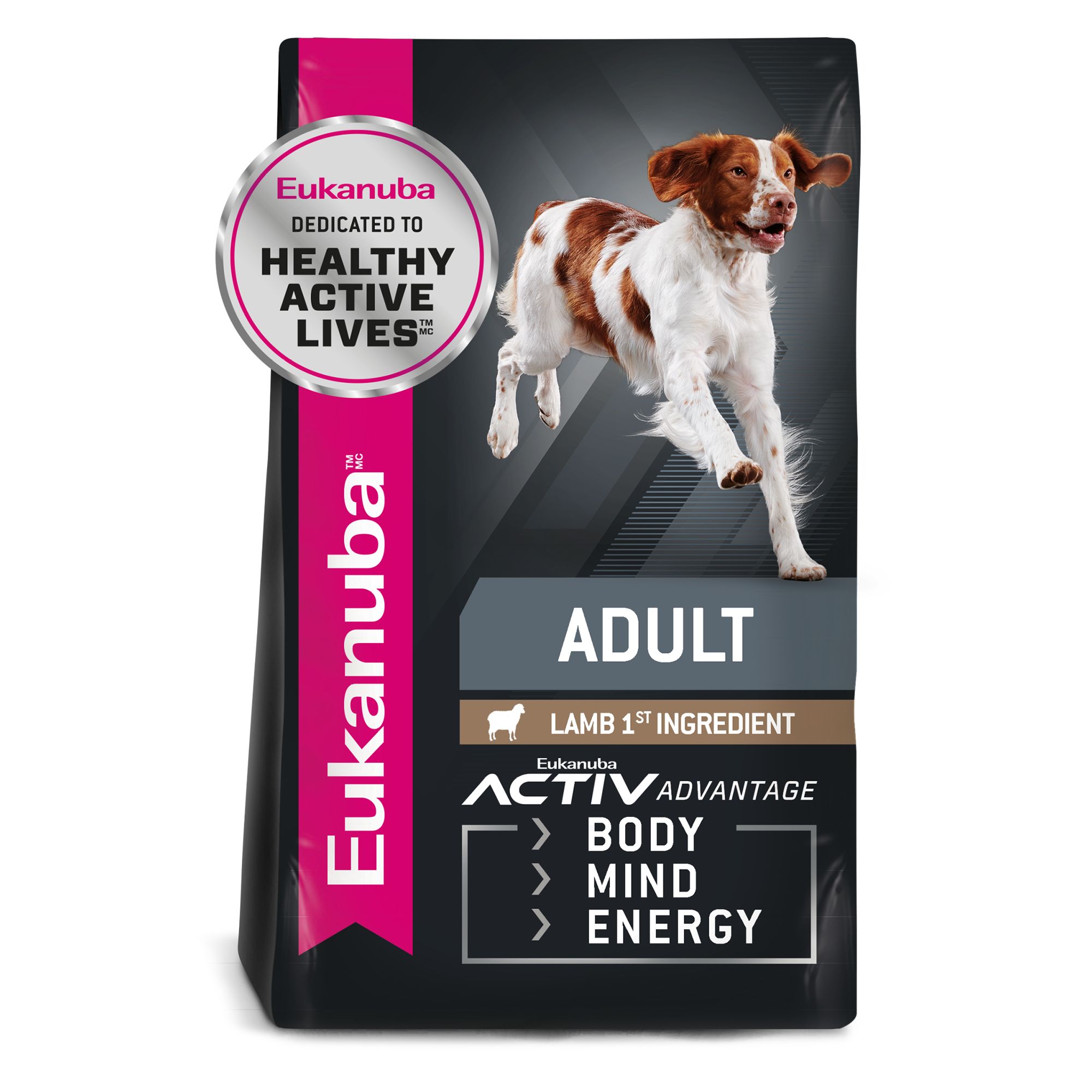 The essential nutrients in each delicious bite of Eukanuba Lamb & Rice Formula Adult Maintenance Dry Dog Food will serve your adult dog well. Each bite offers support for the bones and joints, and helps to reduce tartar by an average of 46%. All in a food whose flavor your dog will flip for. Features: No Fillers, Bone and Joint support for all sizes, Reduces tartar build-up by an average of 46% Food Type: Dry Food Food Consistency: Kibble Life Stage: Adult Flavor: Lamb Primary Ingredient: Lamb
from $11.04 - Offered by 2 merchants
Eukanuba Healthy Extras Adult Maintenance Treats are specifically formulated for adult dogs with normal weight and activity levels. These crunchy snacks are made with real chicken ...
Price: $4.99
Help your puppy to thrive nutritionally by serving him Eukanuba Lamb & Rice Puppy Dry Dog Food. Created with delicious lamb flavor, this dry food contains essential nutrients that promote gentle digestion and help to build immunity in your little one. Made with zero fillers and natural ingredients, this is one food you can feel good about serving your puppy. Features: No Fillers, Supports gentle digestion, Helps build immunity Food Type: Dry Food Food Consistency: Kibble Life Stage: Puppy
Price: $38.24 - On Sale!
Eukanuba Lamb & Rice Formula Senior Maintenance Dry Dog Food helps senior dogs to live long and stay strong and active in their later years. Made with healthy natural ingredients and zero fillers, this delicious dry food helps to optimize metabolism to keep your dog lean and active while also helping to promote strong immunity. Features: No Fillers, Optimizes metabolism, Helps keep immunity strong with more antioxidants than Eukanuba Adult Maintenance Dog Food Food Type: Dry Food Food
Price: $38.24 - On Sale!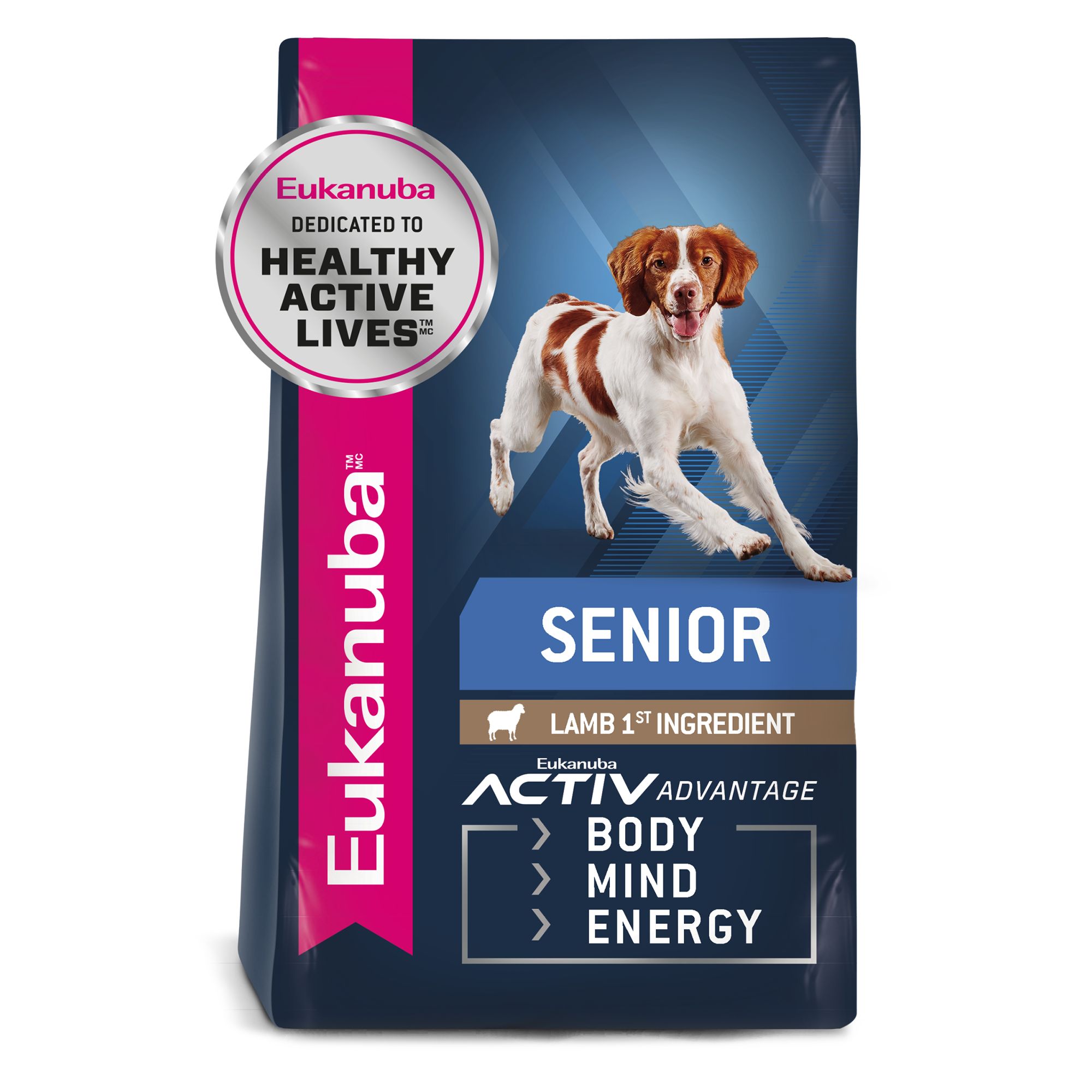 Keep your dog thriving into his senior years by serving him Eukanuba Lamb & Rice Formula Senior Maintenance Dry Dog Food. This delicious and nutritious blend helps top optimize the metabolism to keep your dog lean and help him to remain active. Meanwhile, additional antioxidants help to keep his immune system strong. Features: No Fillers, Optimizes metabolism, Helps keep immunity strong with more antioxidants than Eukanuba Adult Maintenance Dog Food Food Type: Dry Food Food Consistency: Kibble
from $11.89 - Offered by 2 merchants