Search Results (showing 1 to 10 of 67)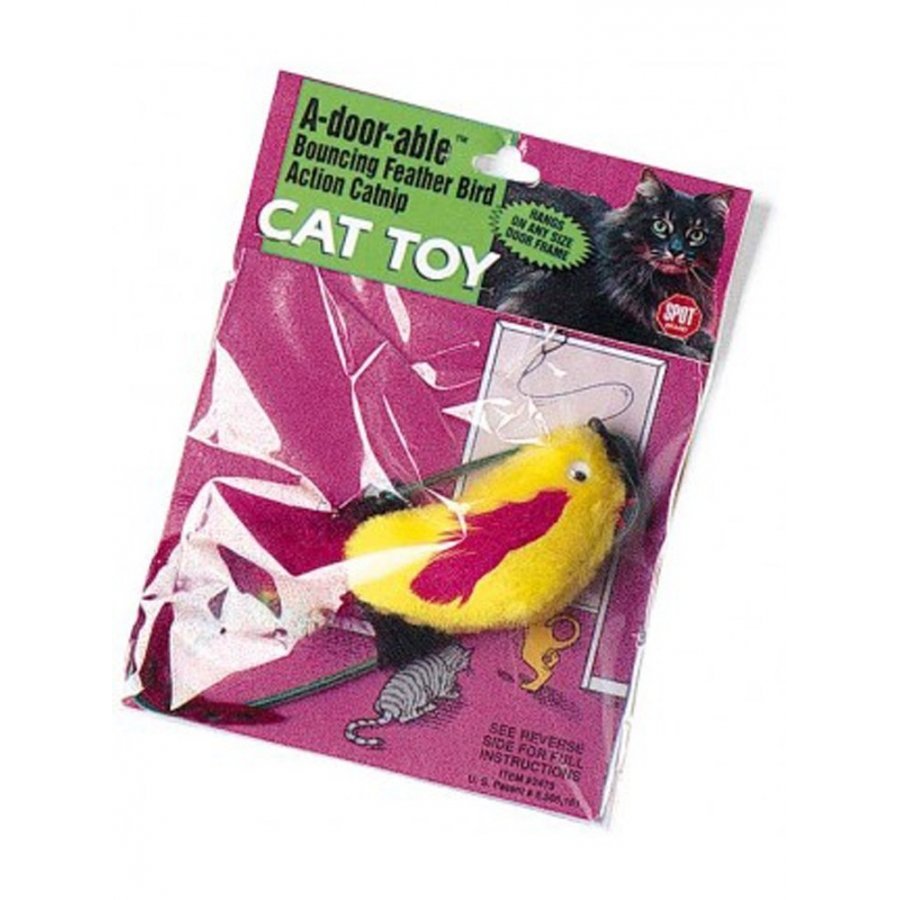 A-Door-Able Plush Bird Cat Toy by Ethical may be hung from any doorway to entice your cat to play. Unique and fun for any cat, this toy will keep your feline friend busy for hours. Bird is soft for your cat to swat and filled with catnip.
Price: $4.71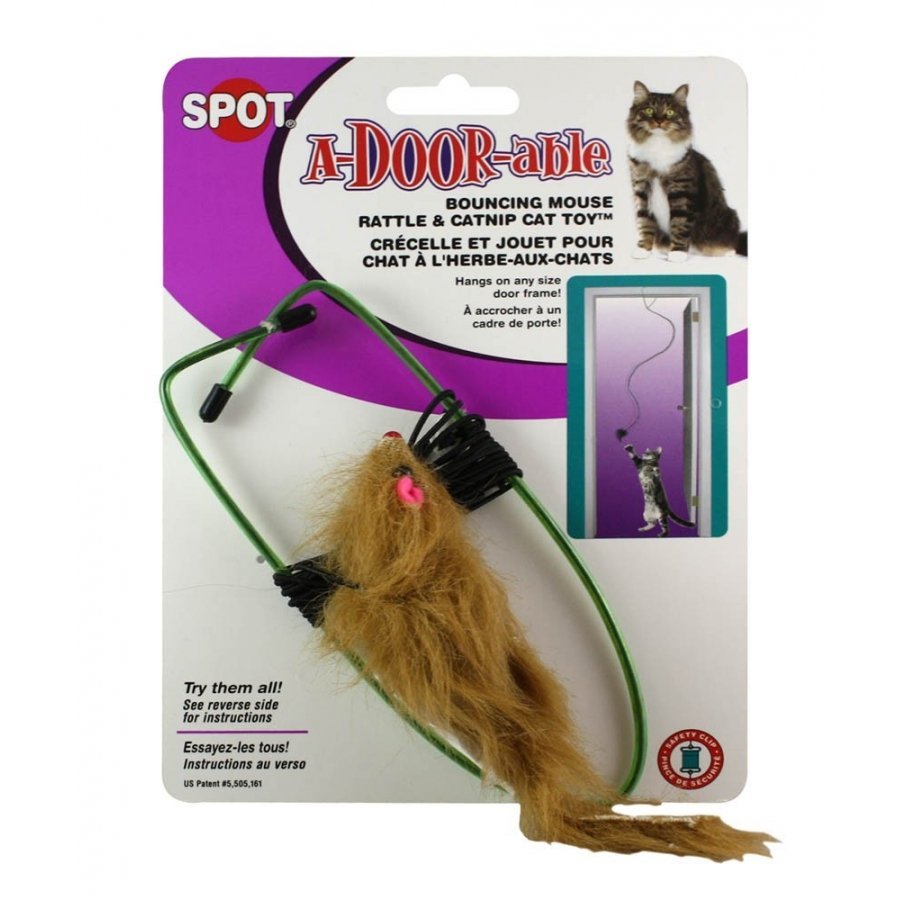 Ethical's A-Door-Able bouncing mouse toy gives your cat another way to have hours of entertainment. Just hang this mouse on any door frame and watch your cat bat this silly mouse around. Mouse is made with real fur to look real. Filled with catnip.
from $3.99 - Offered by 2 merchants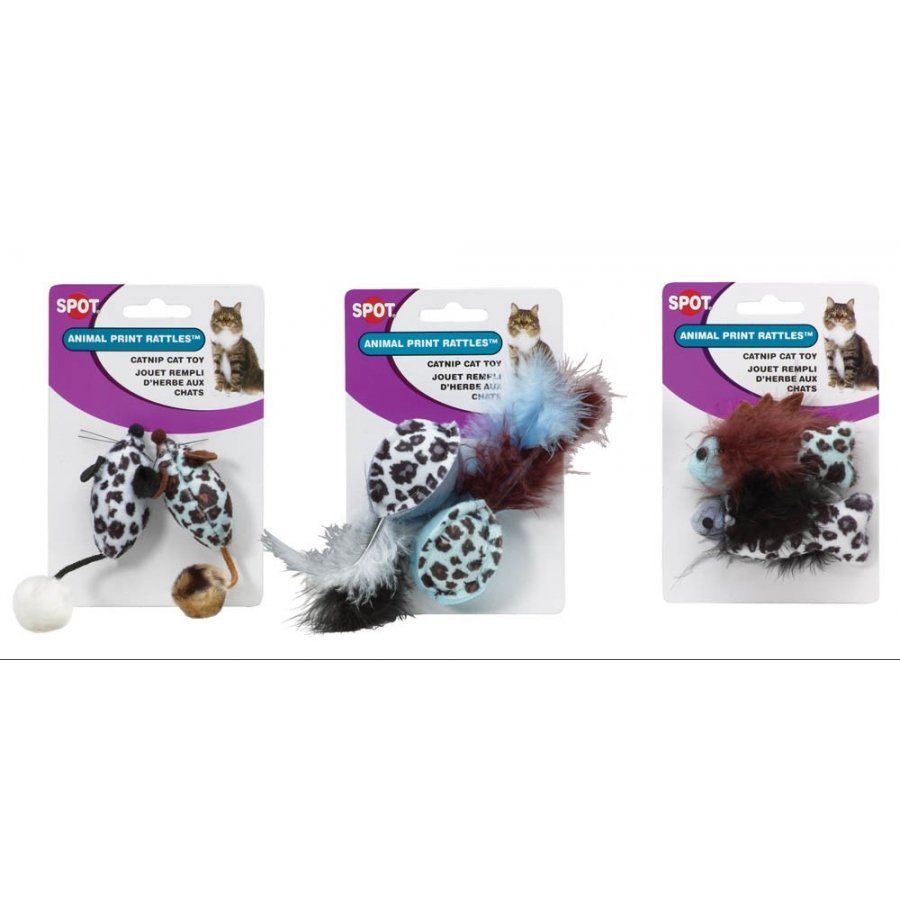 These fuzzy and soft animal print catnip cat toys are availble in a package of two balls, fish or mice. Each pair has a fun animal print and filled with catnip to encourage interactive playtime with your kitty. Great for tossing and chasing.
Price: $3.11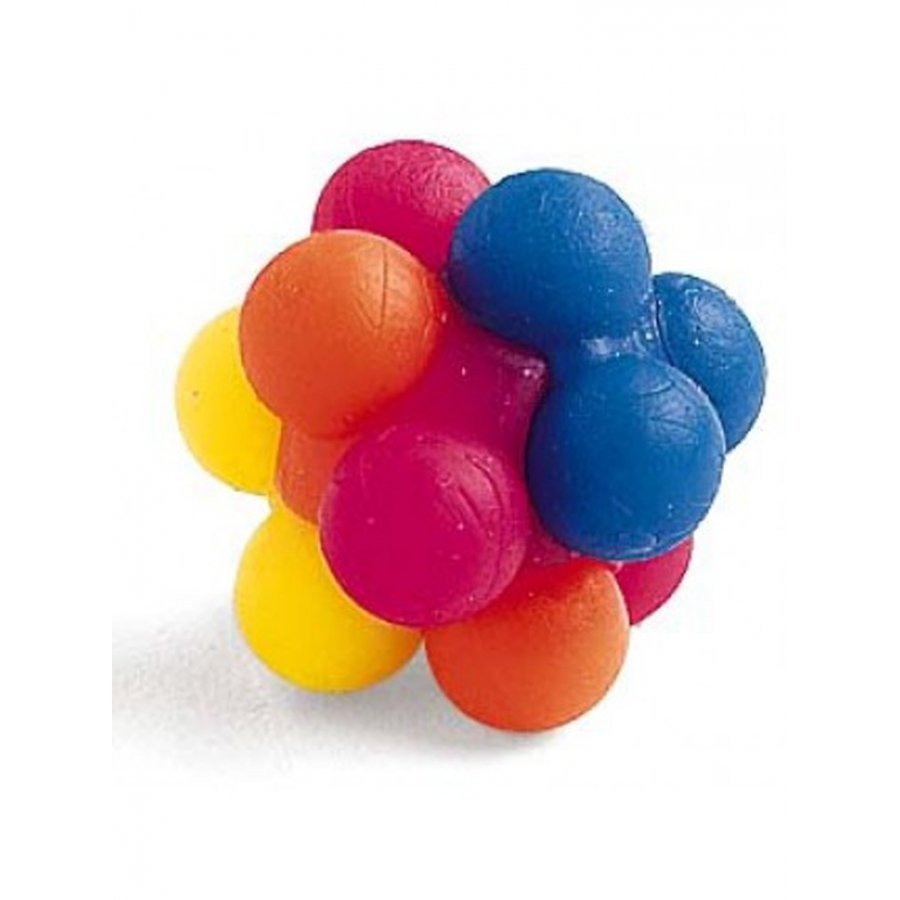 Your cat or small dog is going to have a ball chasing after these zany rubber toys. Its irregular shape assures that the balls will bounce in unpredictable directions. Each ball measures approximately 1-1/2 inch diameter.
Price: $2.09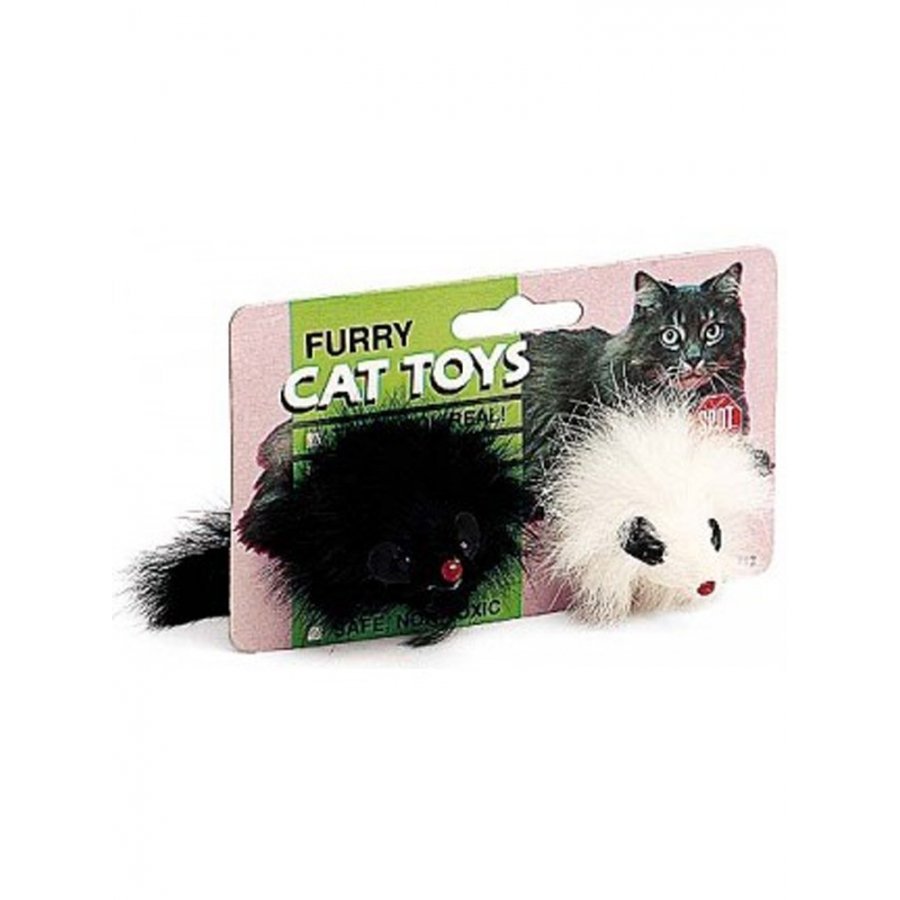 These Black and White Miami Mice come in a two pack and are classic style mouse toys for your kitty that are ideal for tossing, chasing and batting around. Soft and fuzzy, your cat will love playing with these fun mice and hours of fun!
Price: $1.92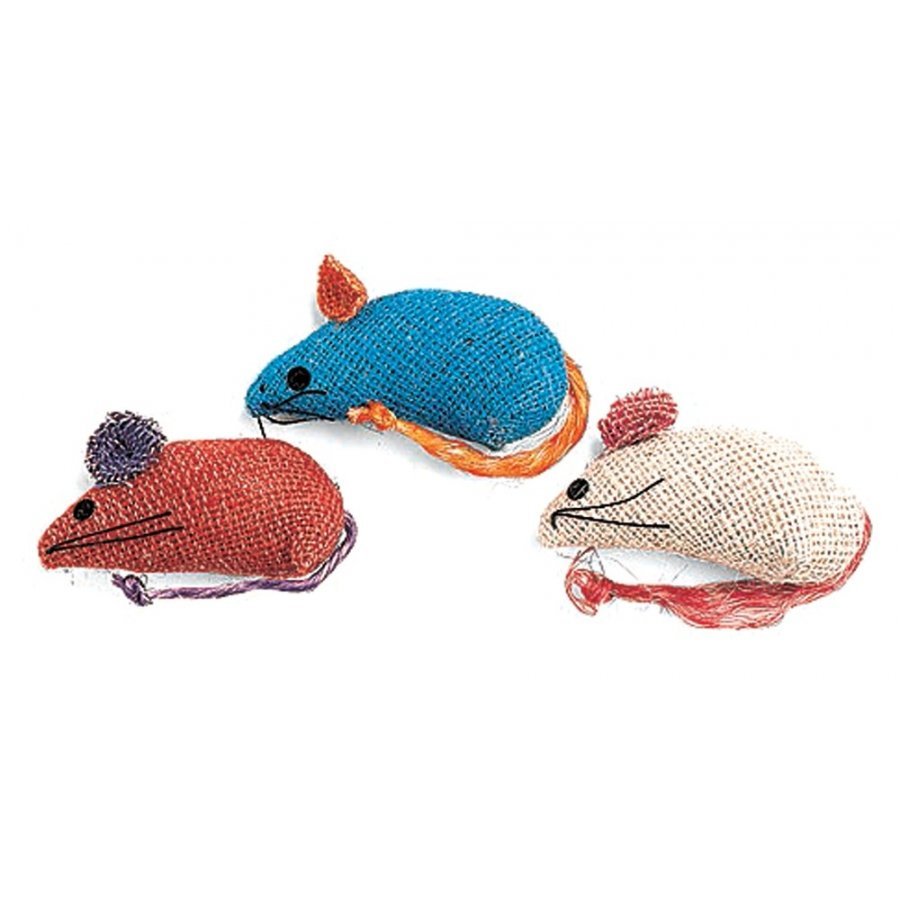 The right size cat toy, the right material cat toy, the right shape (what cat can resist a mouse?) and now filled with the right stuff ... catnip. This 3 pack catnip burlap mouse cat toy package will be a hit with the most finicky cat!
from $2.99 - Offered by 2 merchants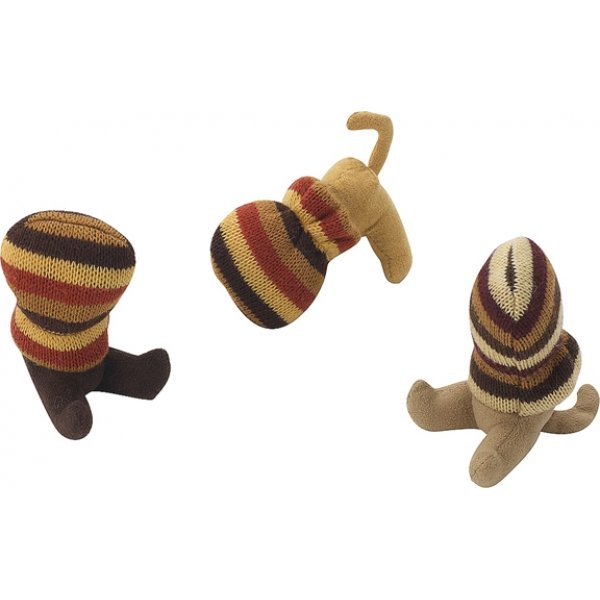 Whimsical cat toy. Cat body in a sack. Contains catnip.
Price: $2.72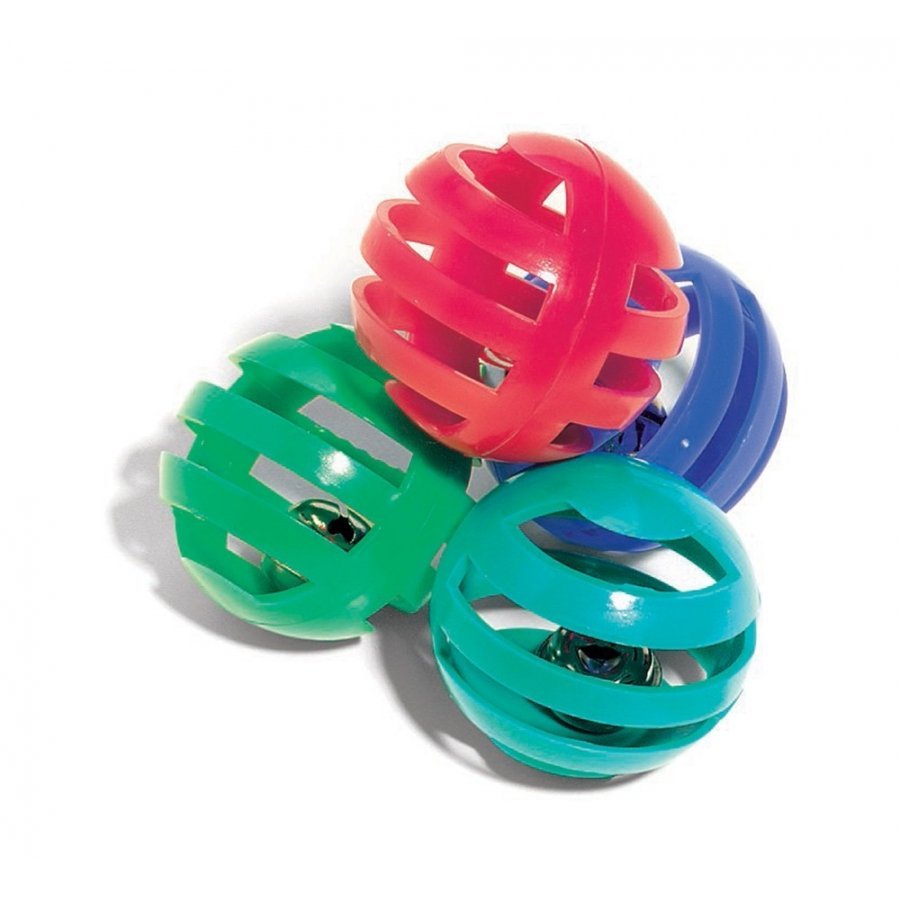 Slotted balls are safe and nontoxic. Come in assorted colors They are virtual indestructible as long as you don t step onthem each ball has a bell inside for hours and hours of fun. 4 in each pack.
Price: $1.86
Soft terry cloth toy with catnip. Your cat will toss and tumble with these colorful cute mice for hours Providing exercise and fun.
Price: $3.24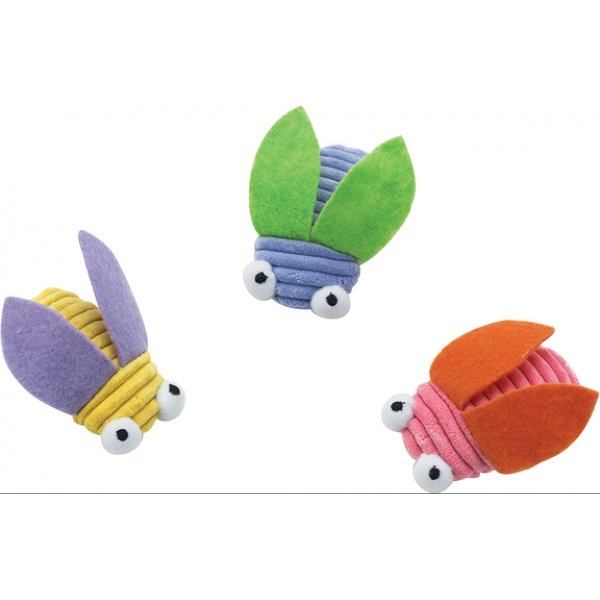 Large and colorful bee with felt wings. Contains catnip.
Price: $2.82