Search Results (showing 1 to 4 of 4)
Earth Rated Biodegradable Lavender-scented bags help to conceal foul odors and make picking up poop a little less unpleasant. Earth-friendly bags are bigger (9 in. x 13 in.), thick...
from $6.99 - Offered by 3 merchants
The cutest green pick-up dispenser on the market fits all standard rolls and has a unique shape and feature - a hook on the back allows you attach your "used" bag so you don't have...
from $2.69 - Offered by 2 merchants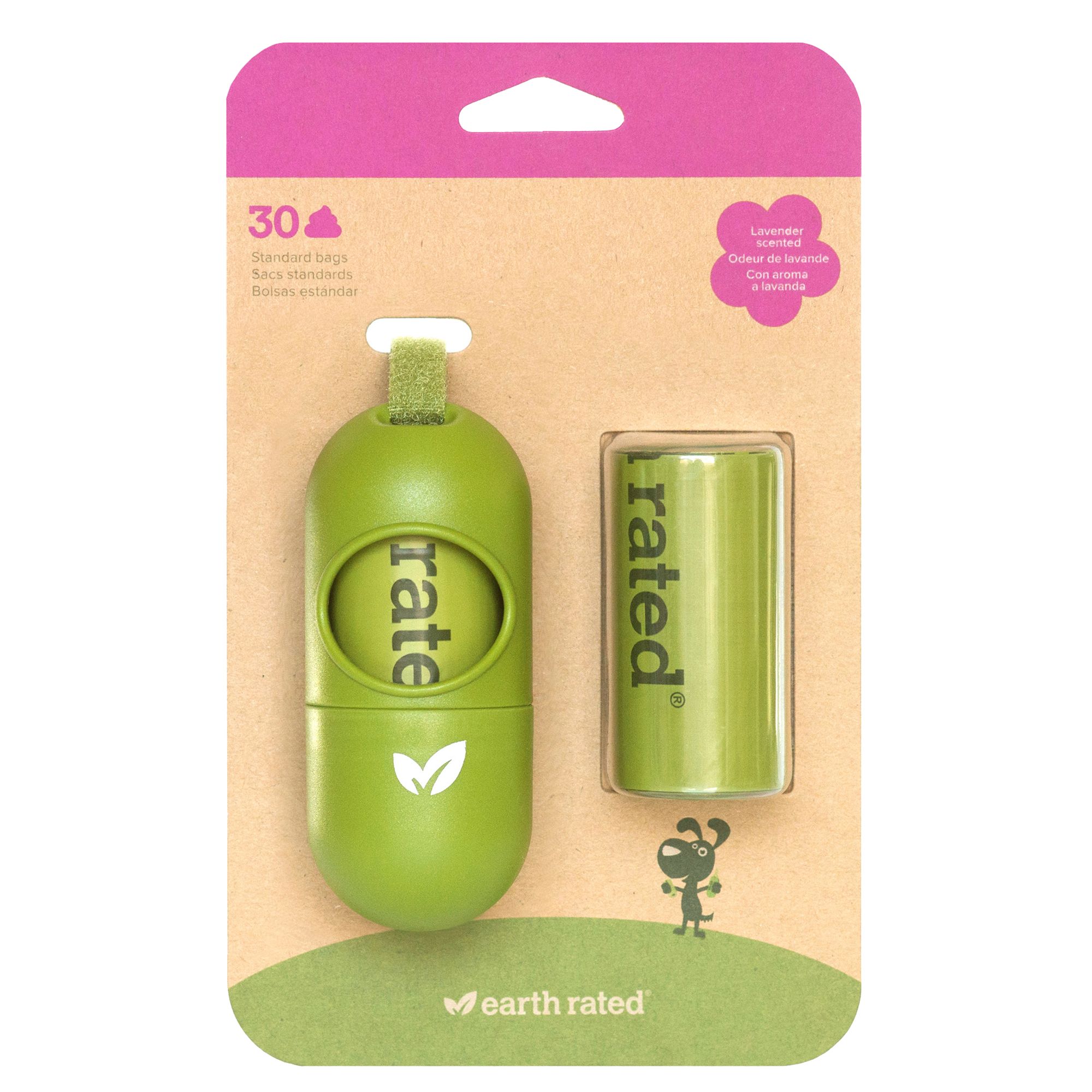 Make picking up after your dog on walks a breeze with this Earth Rated Lavender-Scented Dog Waste Bag Dispenser. This easy-to-carry dispenser features a secure Velcro strap, and carries 30 easily dispensable lavender-scented waste bags that are made from recycled content and can carry dog waste of all sizes. Features: Dispenser with Velcro strap; Lavender scented waste bags Includes: Dispenser with 30 waste bags Intended Pet(s): Dogs Material(s): Dispenser: Plastic and Velcro; Bags: Recycled
from $4.99 - Offered by 2 merchants
Earth Rated bags are perfect for pet waste! The convenient lavender scent bags come on a tear away roll, making them easy to dispense and remove when needed! Measures 13 in. x 8 ...
from $11.99 - Offered by 3 merchants