Search Results (showing 1 to 10 of 23)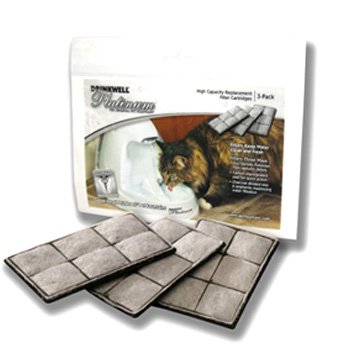 Charcoal Drinkwell filter removes bad tastes and odors from the water, as well as large particles. Convenient 3 pack, for use with the 360 drinkwell fountain. Pre-Filters should be rinsed everytime you clean the fountain
from $8.99 - Offered by 3 merchants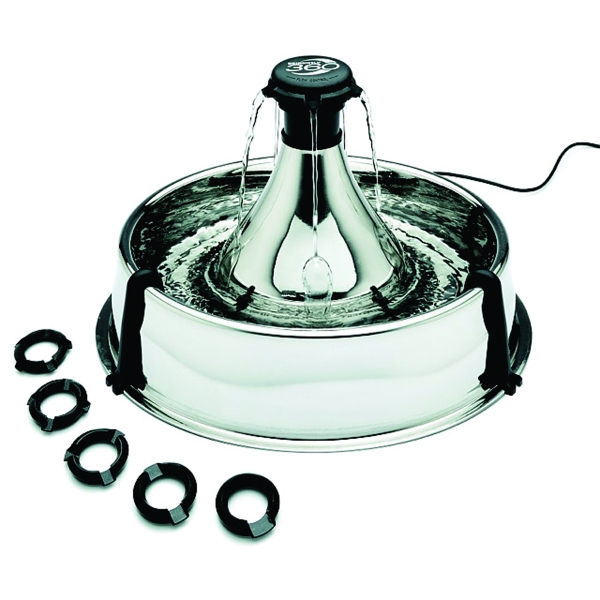 Provides pets with an enjoyable falling-stream of water. A charcoal filter removes bad tastes and odors. Adds more oxygen for freshness. Easy to maintain and completely disasembles for cleaning. Helps keep cats off counters and out of sinks. One gallon
from $64.95 - Offered by 3 merchants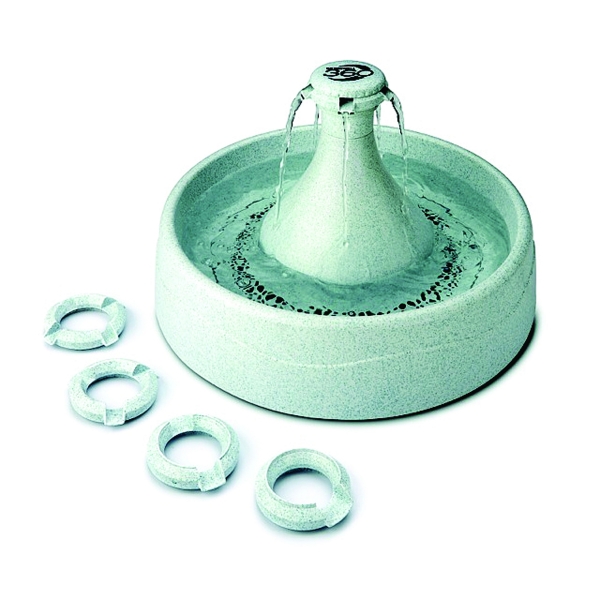 Can provide up to five patented free-falling water streams for multiple pet owning households. Fountain can be customized with the five interchangable spout rings included with each fountain. Utilizes the same filtering technology as all drinkwells
Price: $50.76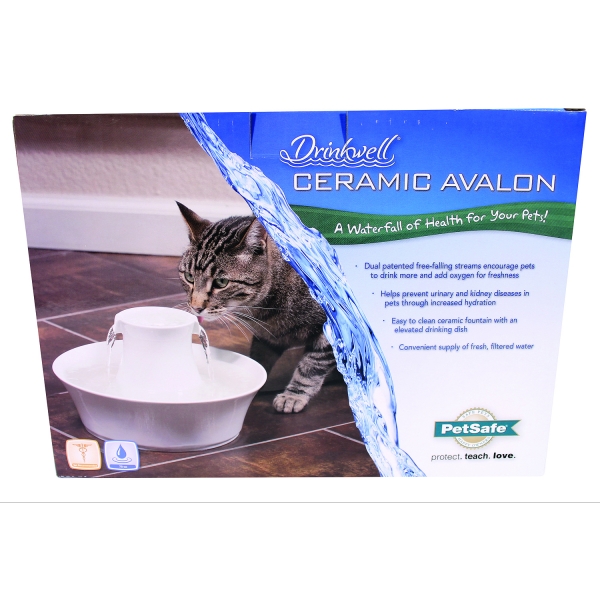 Offers fresh, filtered water in a ceramic design that is easy to clean and looks great in your home. The upper and lower dishes provide two drinking areas for your pets and the circular design makes it easily approchable. Dual patented free-falling stream
from $79.95 - Offered by 3 merchants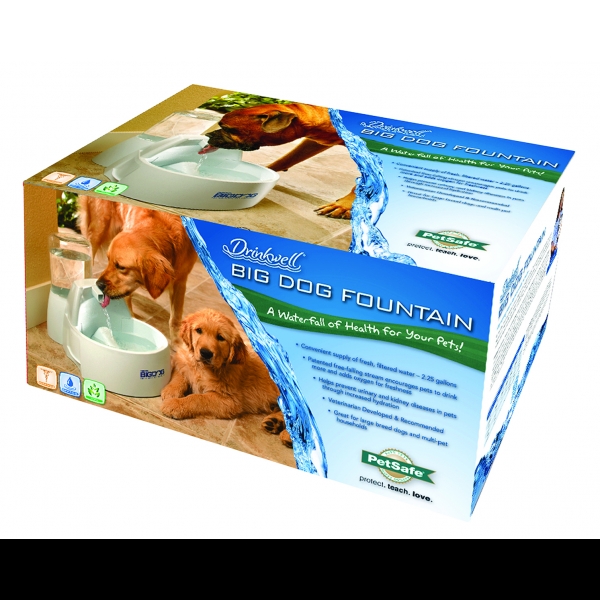 Utilizes the same patented free-falling stream of water which entices pets to drink more. A large charcoal filter removes bad tastes and odors leaving your pet with fresh tasting, filtered water. Holds over 2 gallons of water.
from $58.24 - Offered by 3 merchants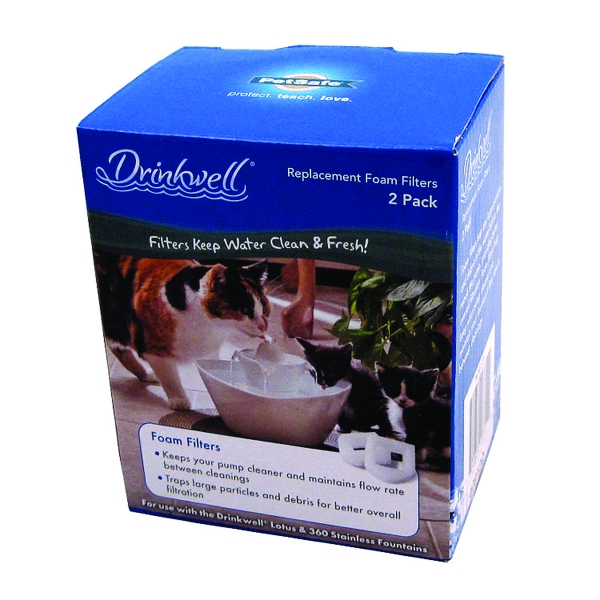 Traps any large debris and hair in the water before they reach the pump Keeps the pump cleaner inbetween cleanings and maintains teh fountains flow rate Compatible with the drinkwell stainless steel 360 and lotus fountain models
from $3.99 - Offered by 3 merchants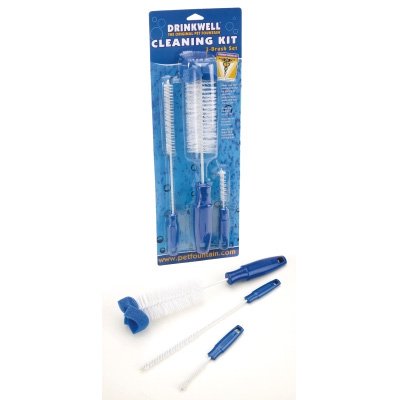 Keep your pet fountain cleaner by getting to all of the hard-to-reach spots with this 3-brush set. Gives your fountain longer life. Good for all drinkwell fountains. Featuring a comfortable molded grip.
from $8.65 - Offered by 2 merchants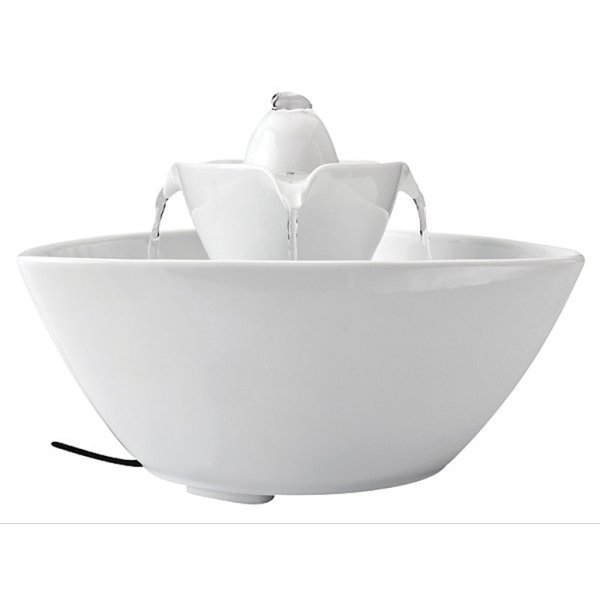 Designed with 2 easy-to-clean ceramic bowls. Top dish offers an elevated drinking area and pours out into 3 streams of free-falling water. Replaceable foam filter catches hair and other particles to keep the water fresh and clean. Dishwasher-safe, excludi
Price: $65.80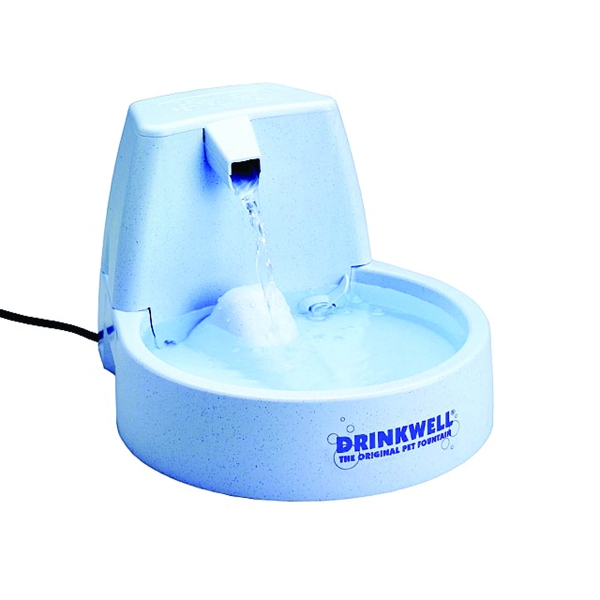 Uses an innovating watering system featuring a patented free-falling stream of water. A large charcoal filter helps remove bad tastes and odors, giving your pet the best possible way to stay hydrated. Continually aerates your pets water.
from $25.09 - Offered by 3 merchants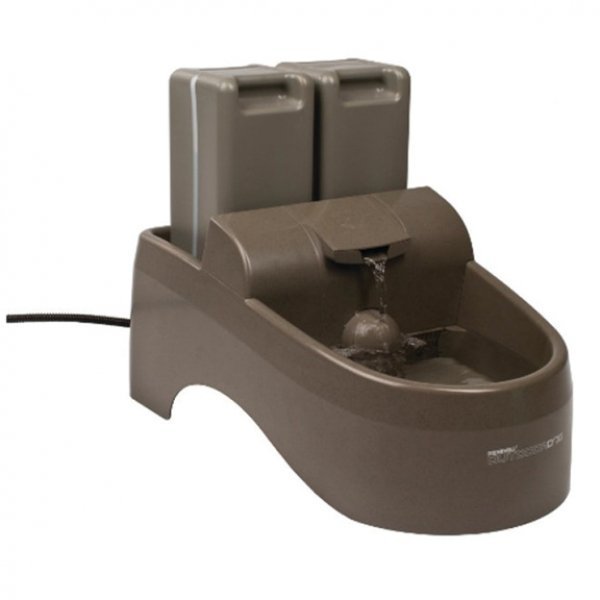 Large capacity pet fountain that offers 3.5 gallons of fresh, filtered water to your pet. Featuring a free-falling waterfall stream of water, encouraging your pets to drink more & get the cleanest, freshest water. Two 1-gallon reservoirs with handles and
Price: $99.37