Search Results (showing 1 to 10 of 126)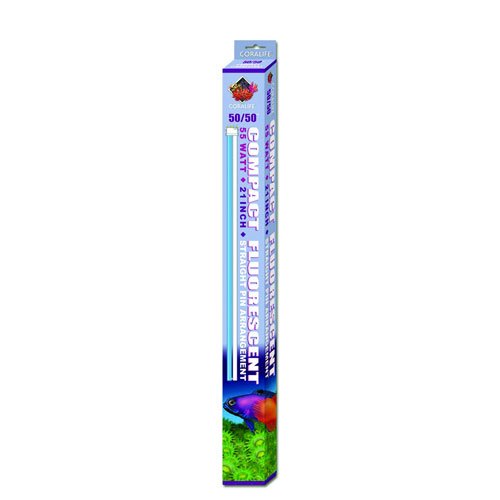 50/50 lamps combine 50% 10,000k with 50% true actinic 03 blue phosphors for essential biological reactions. Organisms dependent on light for photosynthesis thrive as colors and clarity are enhanced by the 50/50 lamp.
Price: $25.86
This bulb enhances freshwater and saltwater aquariums, it is 50% 10,000k and 50% actinic 03 blue. It has a high-intensity output (equals a 50 watt incandescent bulb) with a low ope...
from $8.96 - Offered by 2 merchants
This lamp incorporates the highest quality phosphors. It provides for the photo-biological requirements of all aquatic life and enhances the color and clarity of the aquarium; is f...
Price: $25.99
This full-spectrum lamp is ideal for freshwater, saltwater or reef aquariums. Features include: high-intensity output, provides required light for essential biological reactions, e...
Price: $29.99
This fixture offers high-quality lighting, it is compact and lightweight, making it easy to install and suitable for applications where space is limited. The bulb simulates natural...
from $26.19 - Offered by 3 merchants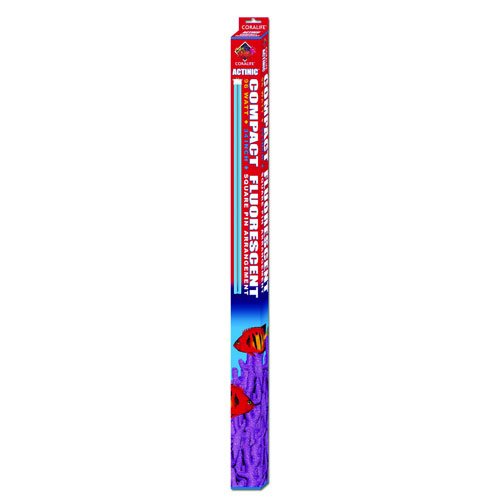 True actinic 03 blue lamps provide a blue light in the 420 nanometer range. Simulates the blue hue of deeper water.
Price: $47.54
Innovative Aqua Gloves are ideal for handling anemones, coral, live rock and any other sensitive aquatic life. These gloves are made from the finest PVC material and prevent aller...
Price: $14.49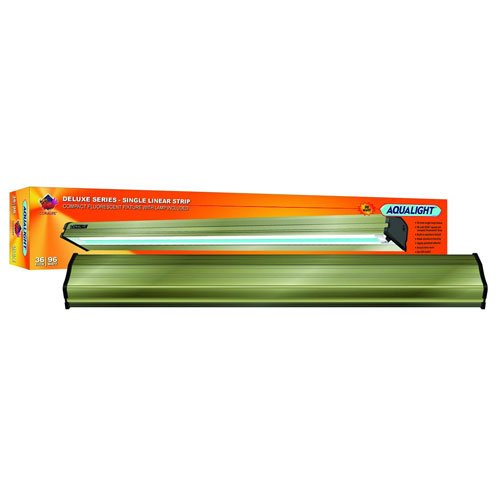 Can be used over saltwater reef or freshwater aquariums. Includes 1-96watt square pin 50/50 compact fluorescent lamp. Has a built-in ballast and sleek aluminum housing.
Price: $111.64
This is the ultimate timer/power strip for creating perfect day-night cycles for your aquatic life. Featuring 8 outlets, 4 constant and 4 alternating timer-controlled, you can set ...
from $26.19 - Offered by 3 merchants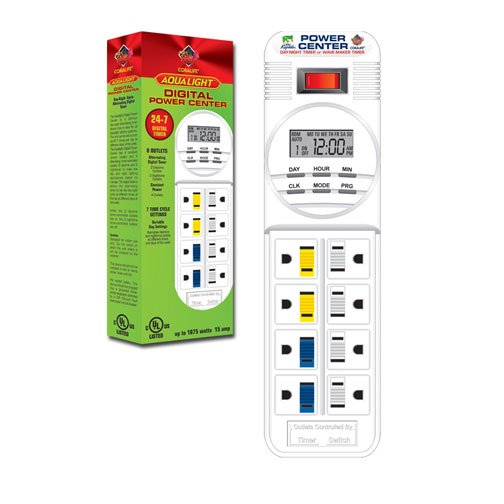 Featuring 8 outlets, 4 constant and 4 alternating timer-controlled. 4 timer-controlled outlets are divided into 2 daytime and 2 nighttime, making transition simplier and easier to manage. Powerstrip is ul listed, with a master on and off switch and slidin
from $26.19 - Offered by 3 merchants