Search Results (showing 1 to 3 of 3)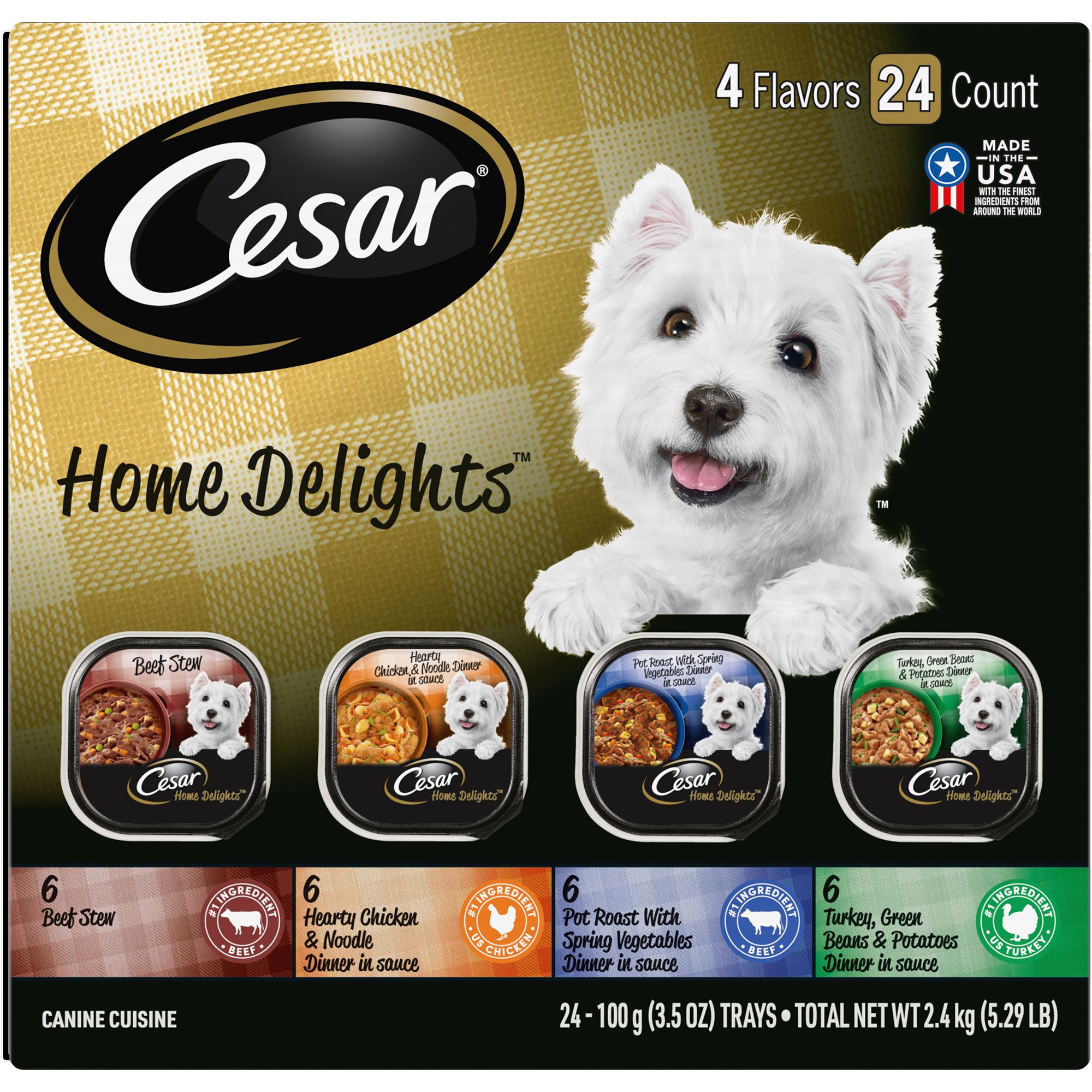 Your dog will love every option in this Cesar Home Delights 24 Pack. Beef, chicken, pot roast, turkey, and vegetables are among the great flavors awaiting your dog, making mealtime a true event each and every night. Features: CESAR Brand uses Cuts in Gravy to deliver a human experience with real human food inclusions. Food Type: Wet Food Food Consistency: Cuts in Gravy Life Stage: Adult Flavor: Beef and Turkey Primary Ingredient: Chicken Package Weight: 84 oz Feeding Instructions: Feed 3 Trays
Price: $16.56 - On Sale!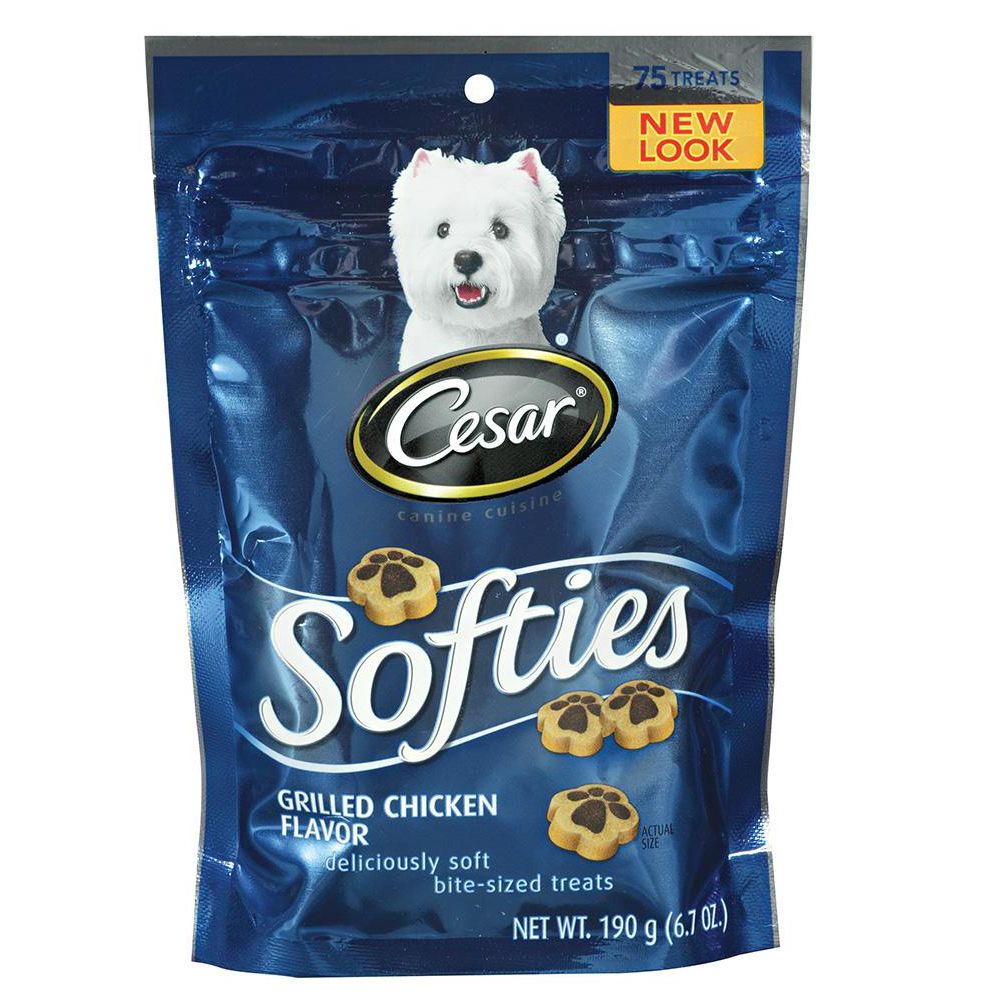 Food Type: Dog Treat Food Consistency: Chewy Life Stage: Adult Health Consideration: General Health Flavor: Grilled Chicken Primary Ingredient: Rice Flour Calories Per Serving: 6.35 calories per treat Package Weight: 6.7 oz Ingredients: Rice Flour, Wheat Flour, Sugar, Glycerin, Propylene Glycol, Animal Fat (Preserved with BHA/BHT), Natural Poultry Flavor, Artificial Color, Potassium Chloride, Salt, Natural Grilled Chicken Flavor, Calcium Propionate (a Preservative), Potassium Sorbate (a
Price: $3.79 - On Sale!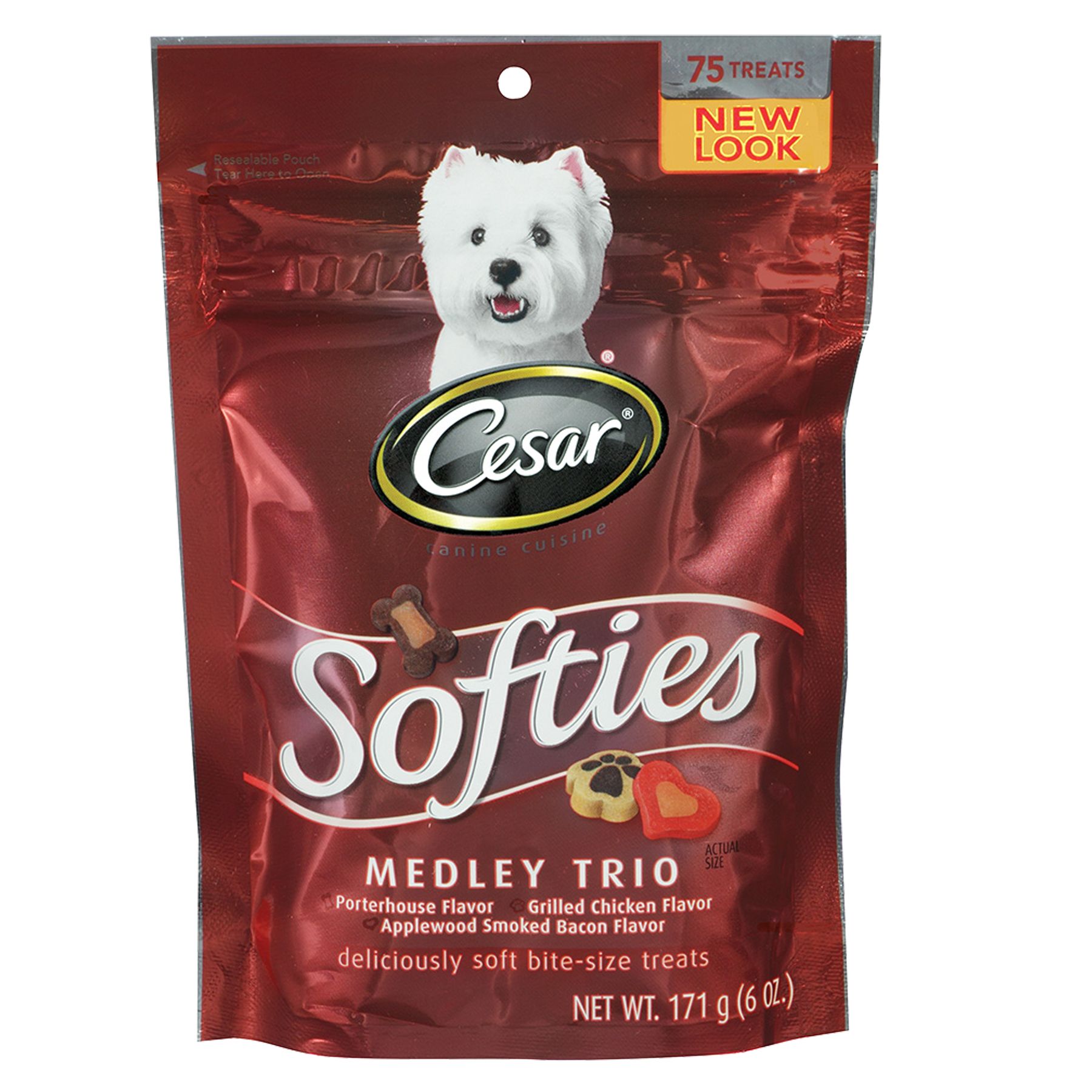 Reward your canine for his loyal companionship with these tantalizingly chewy, flavor-packed treats. Each soft treat is packed with vitamins, minerals and essential nutrients to provide complete and balanced nutrition for your furry friend. Indulge your dog's senses with the exquisitely concocted cesar treats Softies Medley Dog Treats. Each luscious, bite-size morsel combines rich porterhouse steak, grilled chicken and applewood smoked bacon flavors with a decadently chewy texture to make your
Price: $3.79 - On Sale!