Search Results (showing 1 to 2 of 2)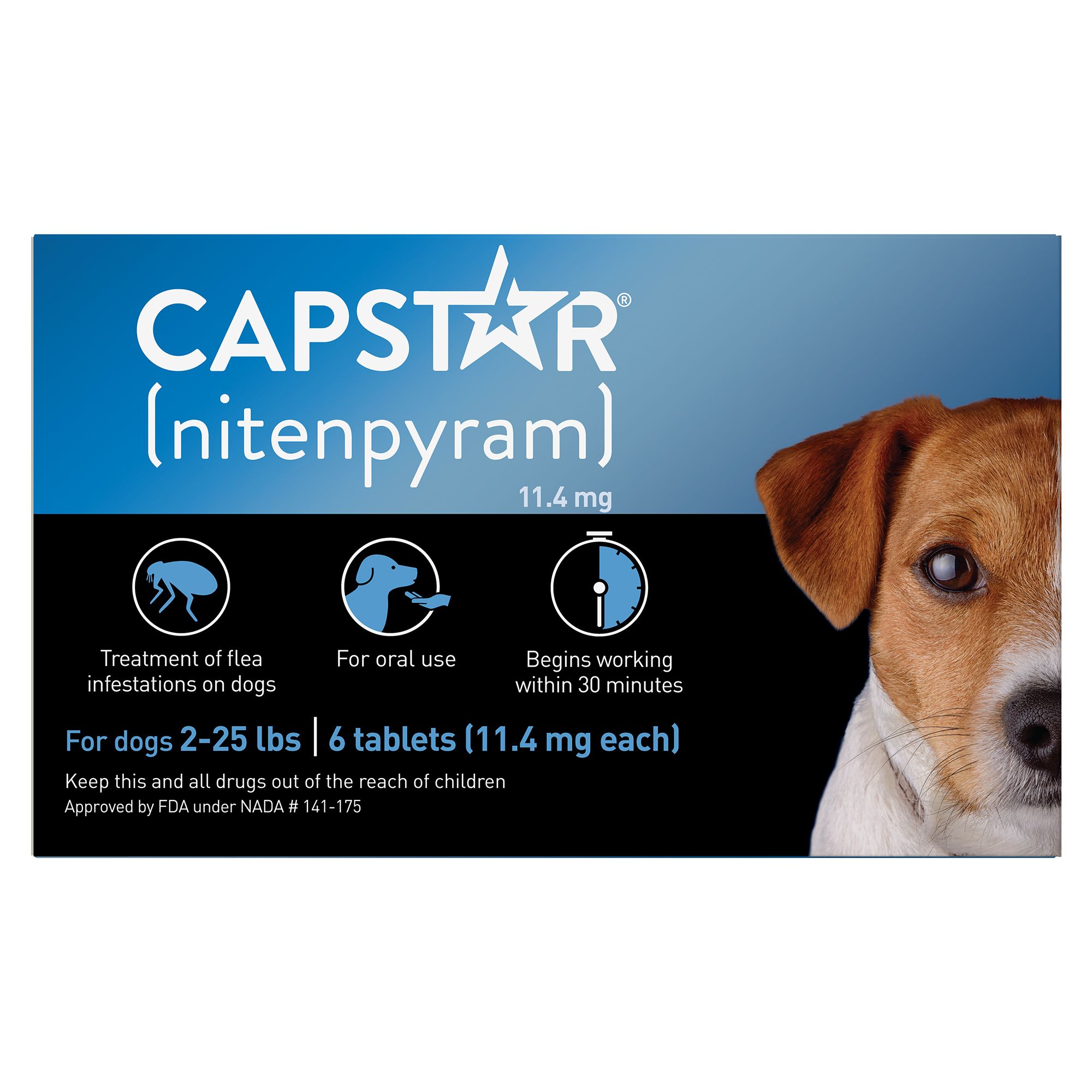 Deal with flea infestations in dogs or cats swiftly and decisively with Capstar Nitenpyram. These tablets are given orally, and begin working within 30 minutes. Furthermore, they have been known to work at a rate of 90% effectiveness within 4 hours for dogs and 6 hours for cats. If your pet has fleas, make Capstar the solution you seek. Features: For treatment of flea infestations Intended For: Dogs and Cats Includes: 6 Tablets Health Consideration: Flea & Tick Use: Oral Pet Weight: 2- 25 lbs
Price: $23.67 - On Sale!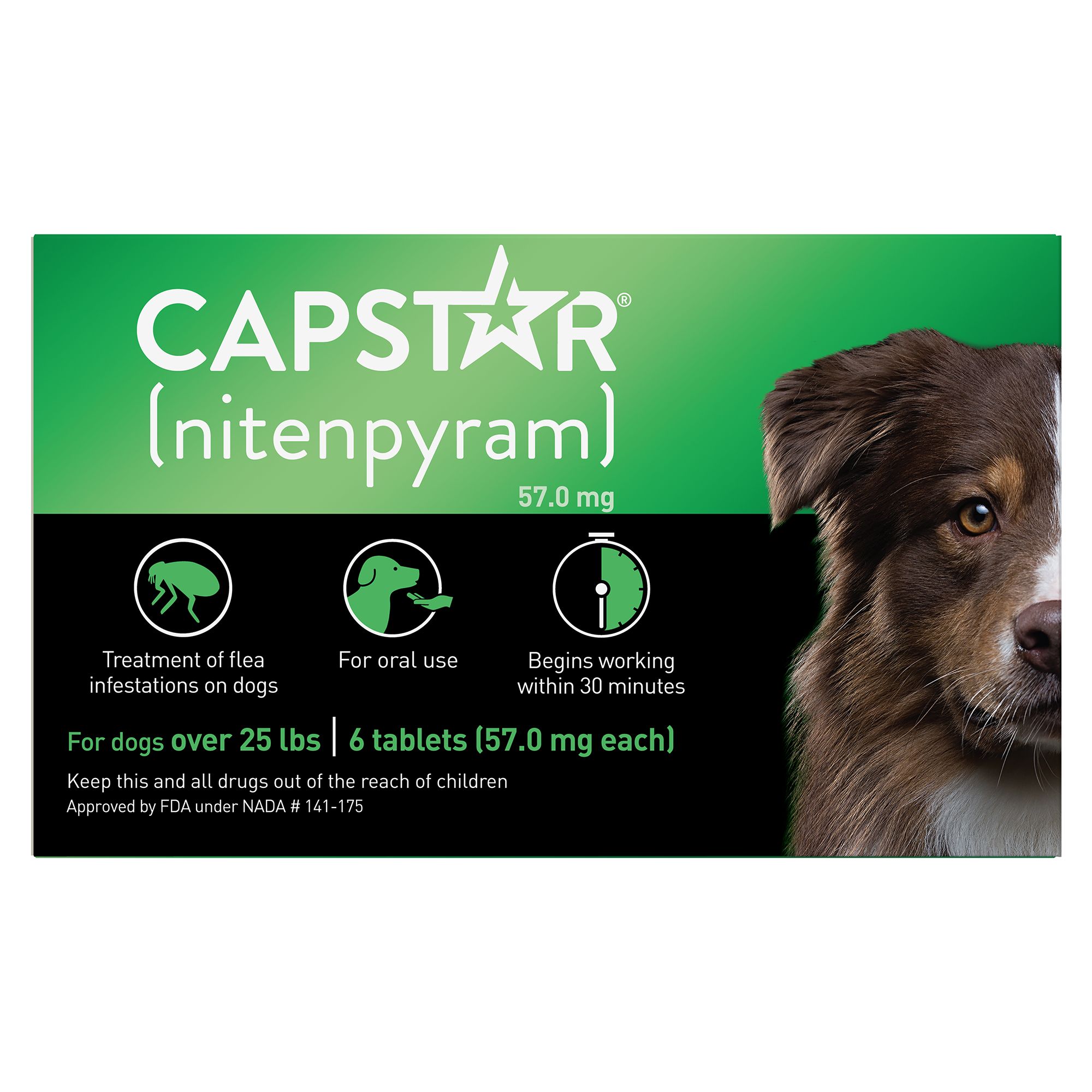 If your dog is suffering from a flea infestation, Capstar Nitenpyram can put an end to it quickly. These amazing tablets begin working within 30 minutes, and offer 90% effectiveness against adult fleas within 4 hours. Deal with the issue of fleas quickly and effectively with Capstar. Features: For treatment of flea infestations Intended For: Dogs Includes: 6 Tablets Health Consideration: Flea & Tick Use: Oral Pet Weight: Over 25 lbs Cautions: Keep this and all drugs out of the reach of
Price: $29.41 - On Sale!