Products by Birdlovers Blend
Search Results (showing 1 to 10 of 15)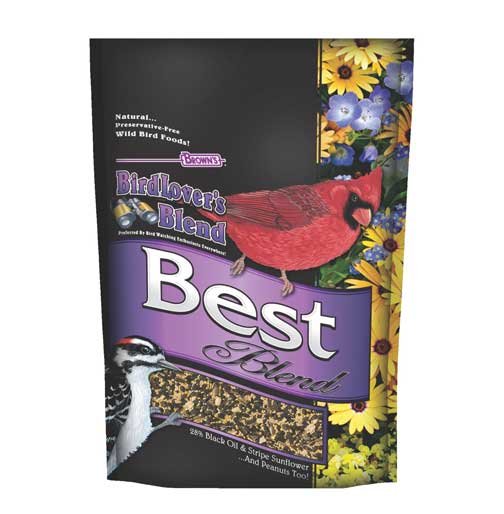 Bird Loverís Blend is for the experienced hobbyist as well as the novice. These special blends are designed to attract the most desired birds and wildlife in all seasons and regions. 28% black oil and stripe sunflower and peanuts too.
Price: $9.92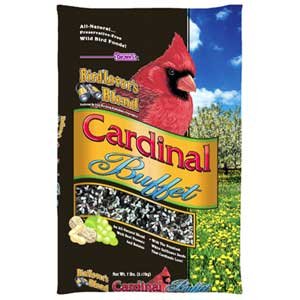 Provide your backyard cardinals with this delicious blend of seeds, peanuts and raisins. Helps to attract cardinals to your yard. Premium quality seed mixed with raisins. Nutritious and preservative-free mix.
Price: $63.79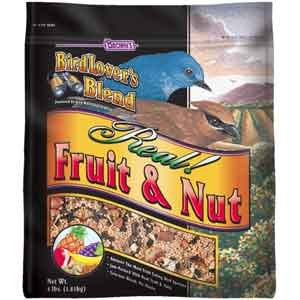 Give your backyard birds who love to eat fruit and nuts this protein-rich bird food that is loaded with tasty pieces of real dried fruit. High-protein nuts are a great energy source for wild birds. A variety of wild birds love this seed.
Price: $35.68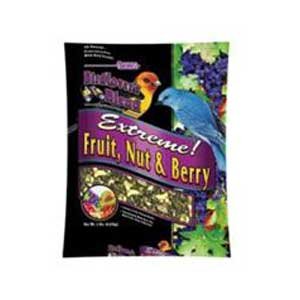 Bird Lovers Blend Fruit, Nut and Berry Food is a tasty combination of raisins, papaya, apples, cherries, cranberries, peanuts, almonds and pecans that is sure to attract a wide range of wild birds to your yard. High in essential fat.
Price: $61.17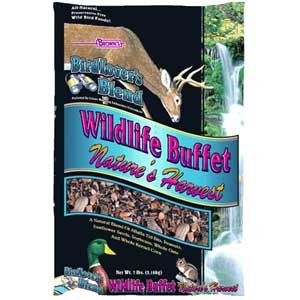 This all-natural and preservative-free wildlife food is great for all kinds of wildlife. A tasty combination of alfalfa, nuts, seeds, beans, oats and corn that your backyard wildlife will not be able to resist. Place all around your yard in a tray-style f
Price: $40.79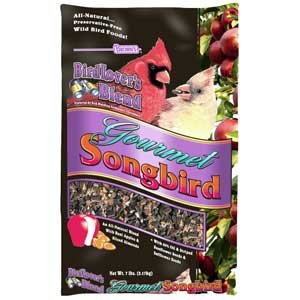 A large variety of songbirds love this songbird blend of almonds, apple slices, and a mix of high quality seeds by F.M. Browns. Seed mix is sure to attract songbirds to your yard! Helps to keep wild birds healthy and happy.
Price: $53.58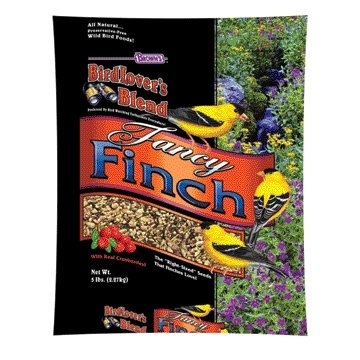 Bird Lovers Fancy Finch Bird Food by F.M. Browns is a delicious blend of premium seeds and berries that finches love to eat. Made with no fillers and contains high-energy fat and oil. Contains calcium, potassium and fiber. Size is 5 lbs.
Price: $9.84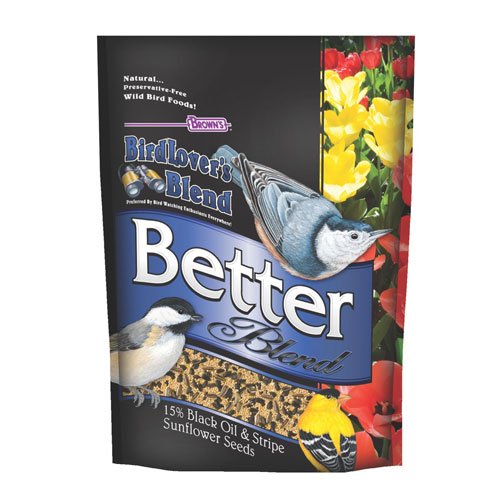 A serious bird fancier blend attracts chickadees, nuthatches, and finches. Millet, Cracked Corn, Sunflower Seed (Oil And Striped), Peanut Pieces, Granite Grit, Calcite Chips. 7 lbs
Price: $9.44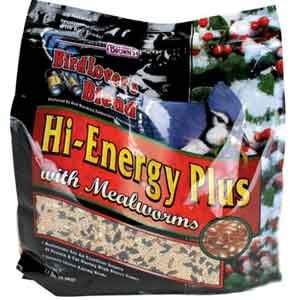 Made to provide wild birds with lots of energy, this unique seed is a great source of nutrients for a variety of birds and is high in both protein and fat. This special treat contains mealworms, a high protein source, and helps to maintain a healthy body.
Price: $14.04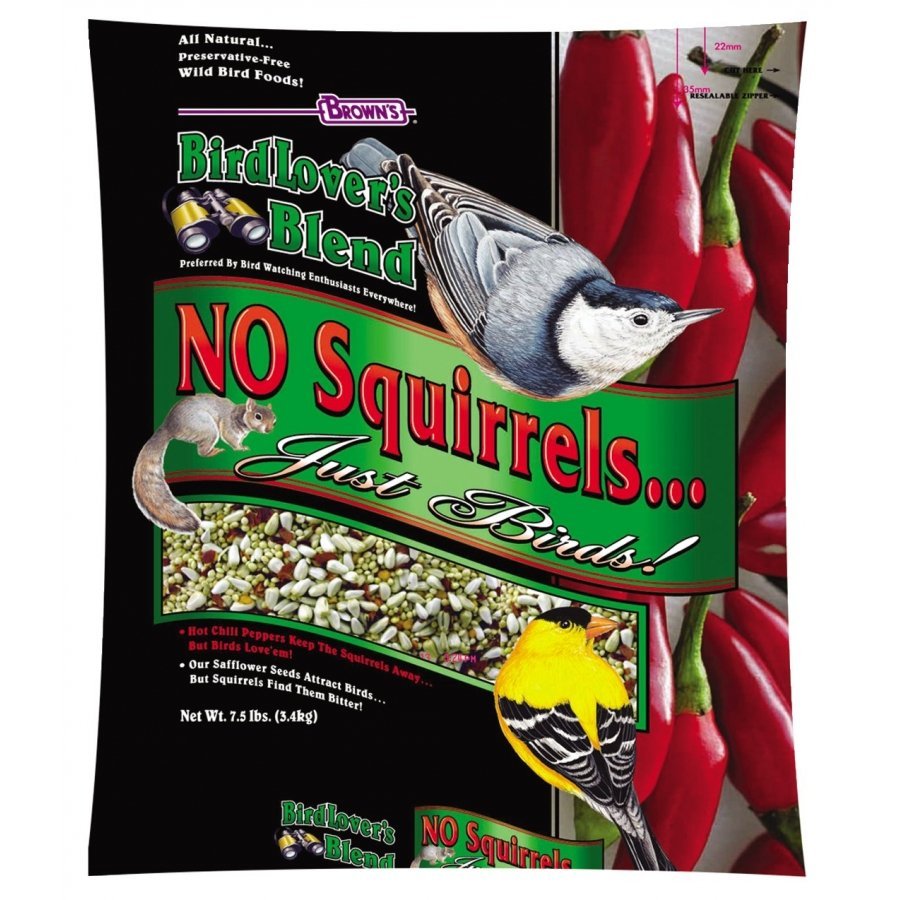 Preferred by bird watching enthuiasts everywhere. Hot Chili Peppers keep the squirrels away, but birds love them. Safflower seeds attract birds, but squirrels find them bitter. All natural, preservative free wild bird food.
Price: $14.03