Search Results (showing 1 to 10 of 23)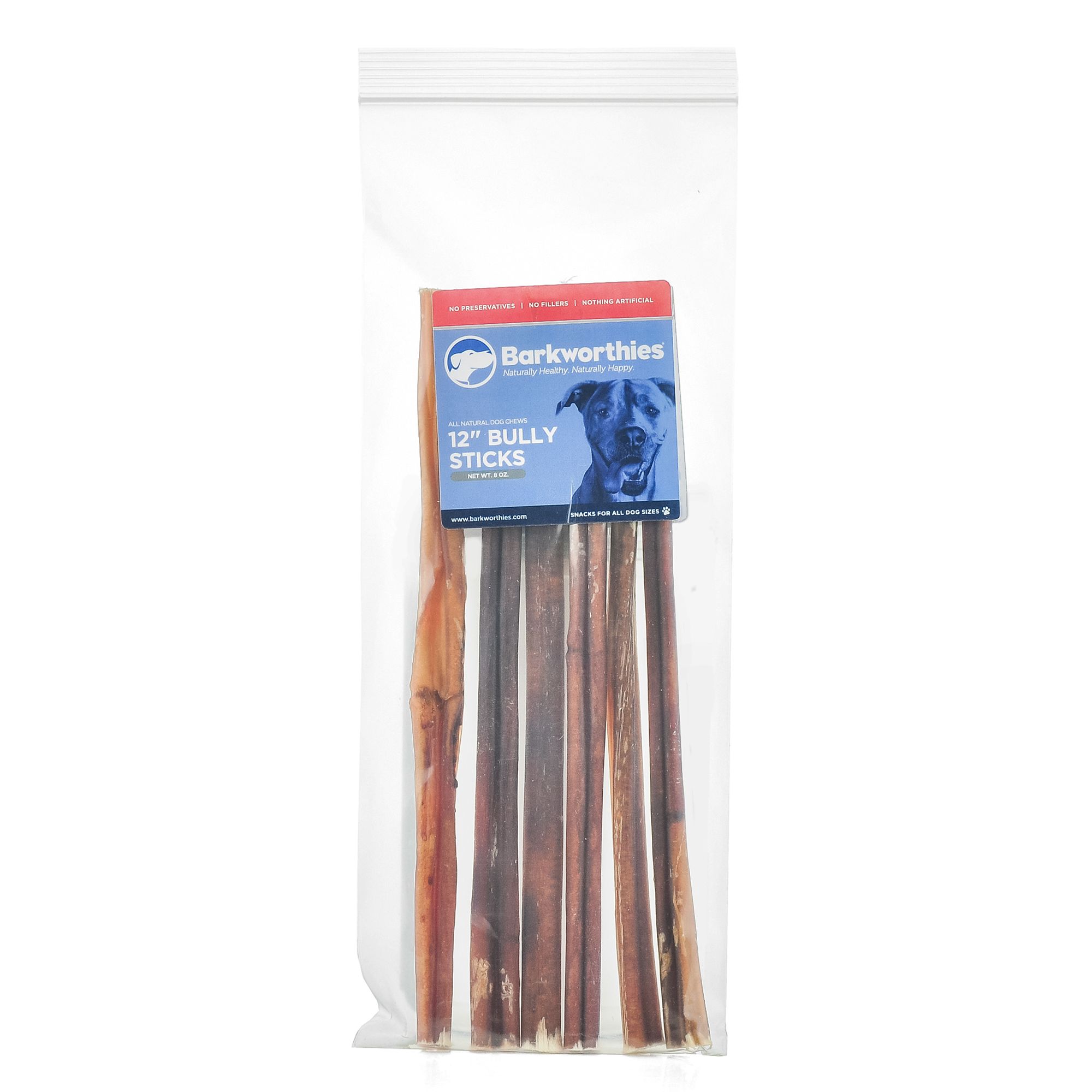 Treat your canine friend to the great beef flavor of Barkworthies All-Natural Bully Sticks. These treats are all-natural and 100% digestible, and are made with the single ingredient of free-range, grass-fed cattle pizzle. Free from additives, chemicals and preservatives, they are also formulated to be odor free. Satisfy your dog's natural urge to chew with these tasty treats. Features: All-natural Additive, chemical and preservative free Odor free Supports teeth and gum health while freshening
Price: $34.99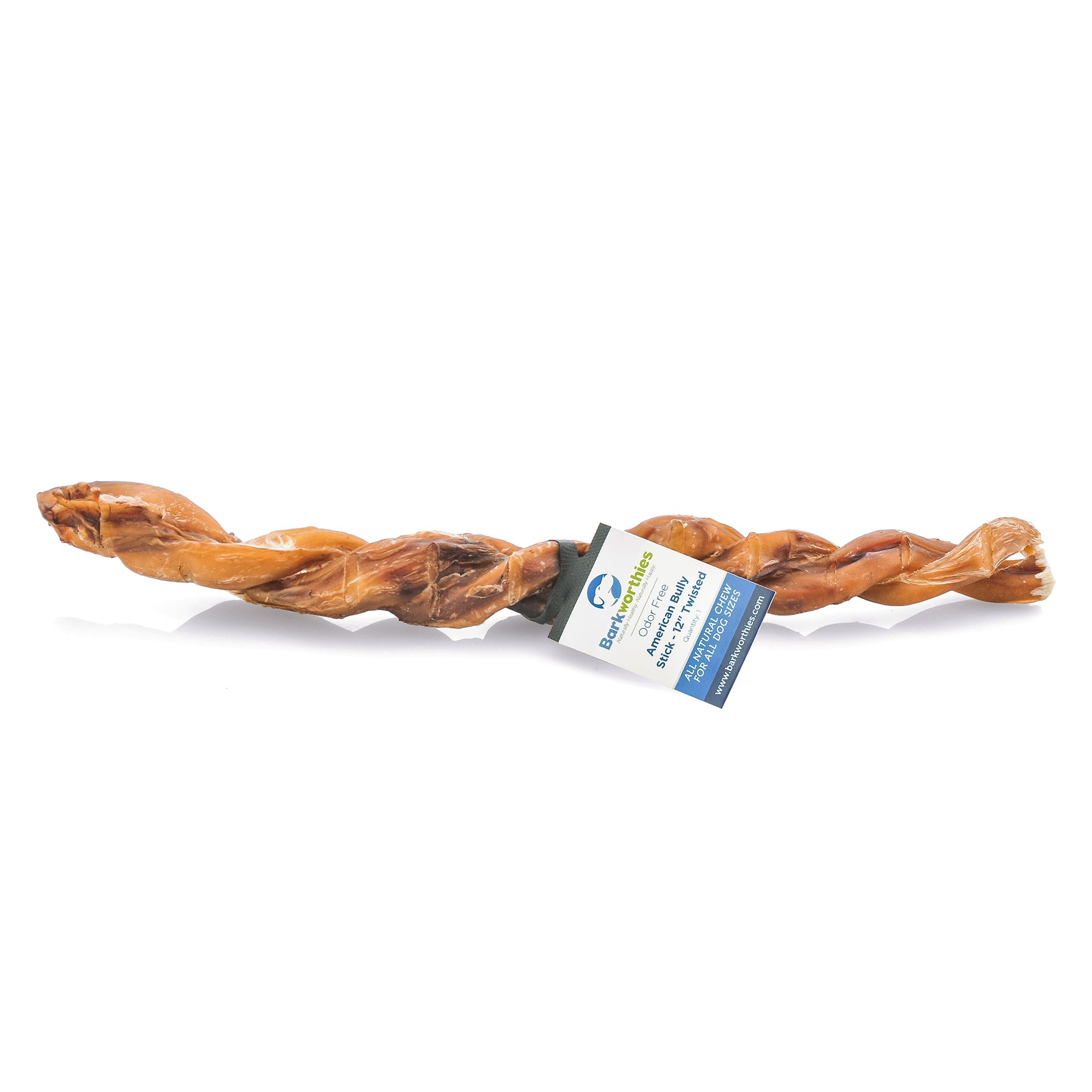 Satisfy his urge to chew while promoting better dental care with Barkworthies Low Odor American Twisted Bully Sticks. These all-natural chews feature a unique pattern that helps to prevent tartar build-up on the teeth and gums while freshening the breath. Unlike traditional rawhide they are 100% digestible, and offer hors of chewing pleasure for your pup. Features: All-natural Unique pattern prevents tartar build-up Promotes healthy teeth and gums Freshens breath 100% digestible Additive
Price: $16.99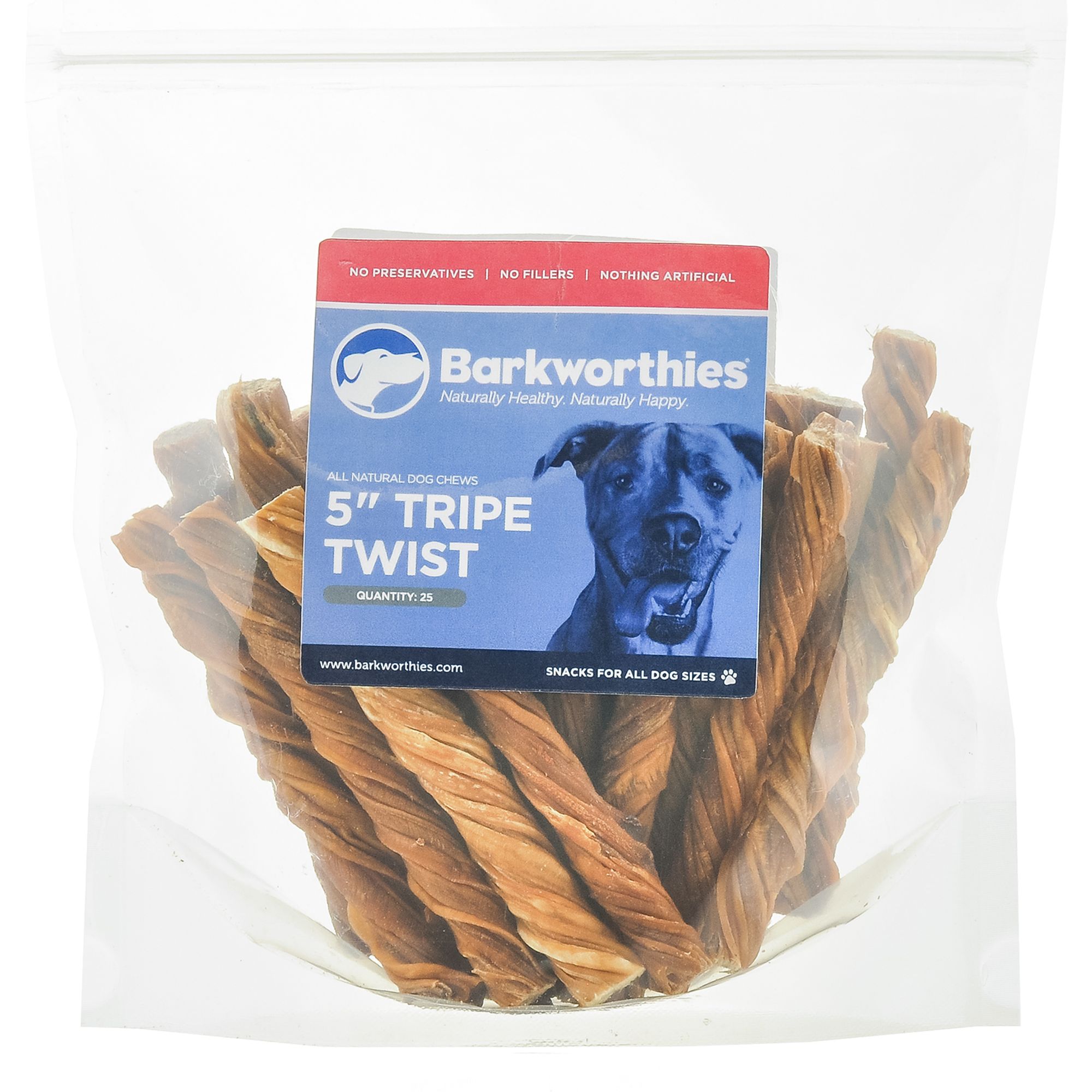 Barkworthies All-Natural Tripe Twists satisfy a dog's natural urge to chew in healthy fashion. These chews are a great alternative to traditional rawhide, and contain ingredients that support digestive health and promote oral health, healthy skin and a shiny, healthy coat. Features: All-natural Omega-3 and 6 fatty acid s for healthy teeth and gums, skin and coat Probiotics to support digestive health Preservative, hormone and antibiotic free Grain and gluten free Food Type: Treat Food
Price: $39.99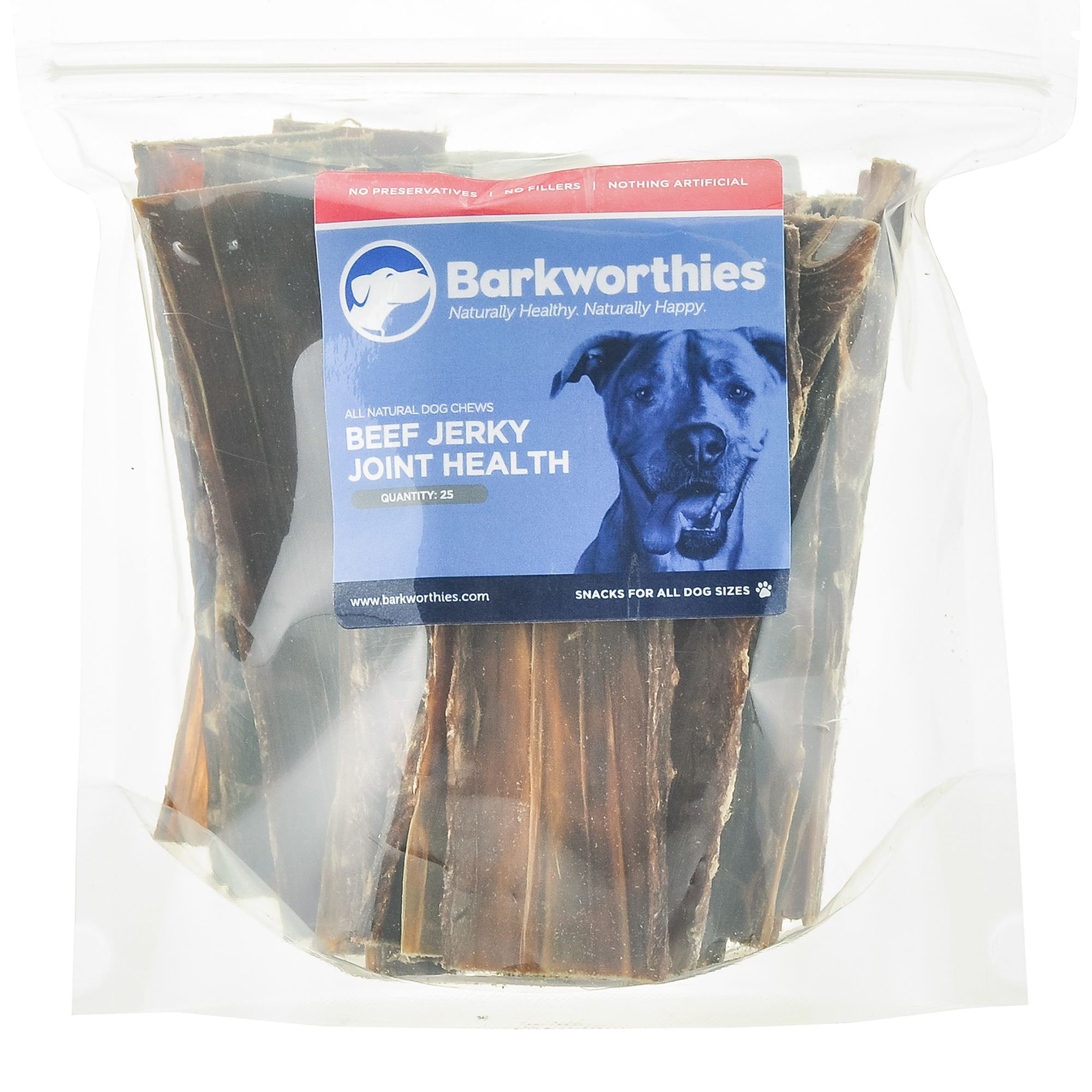 Promote hip and joint support in your dog with Barkworthies Joint Jerky Dog Treats. These treats feature glucosamine and chondroitin to aid joints, and help to fight tartar and plaque for better oral health as your dog satisfies his urge to chew. Features: All-natural Hip and Joint Support Naturally rich in glucosamine and chondroitin Helps fight tartar and plaque Food Type: Treat Food Consistency: Chew Life Stage: All Flavor: Beef Primary Ingredient: Esophagus Product Weight: 0.67 lb Feeding
Price: $34.99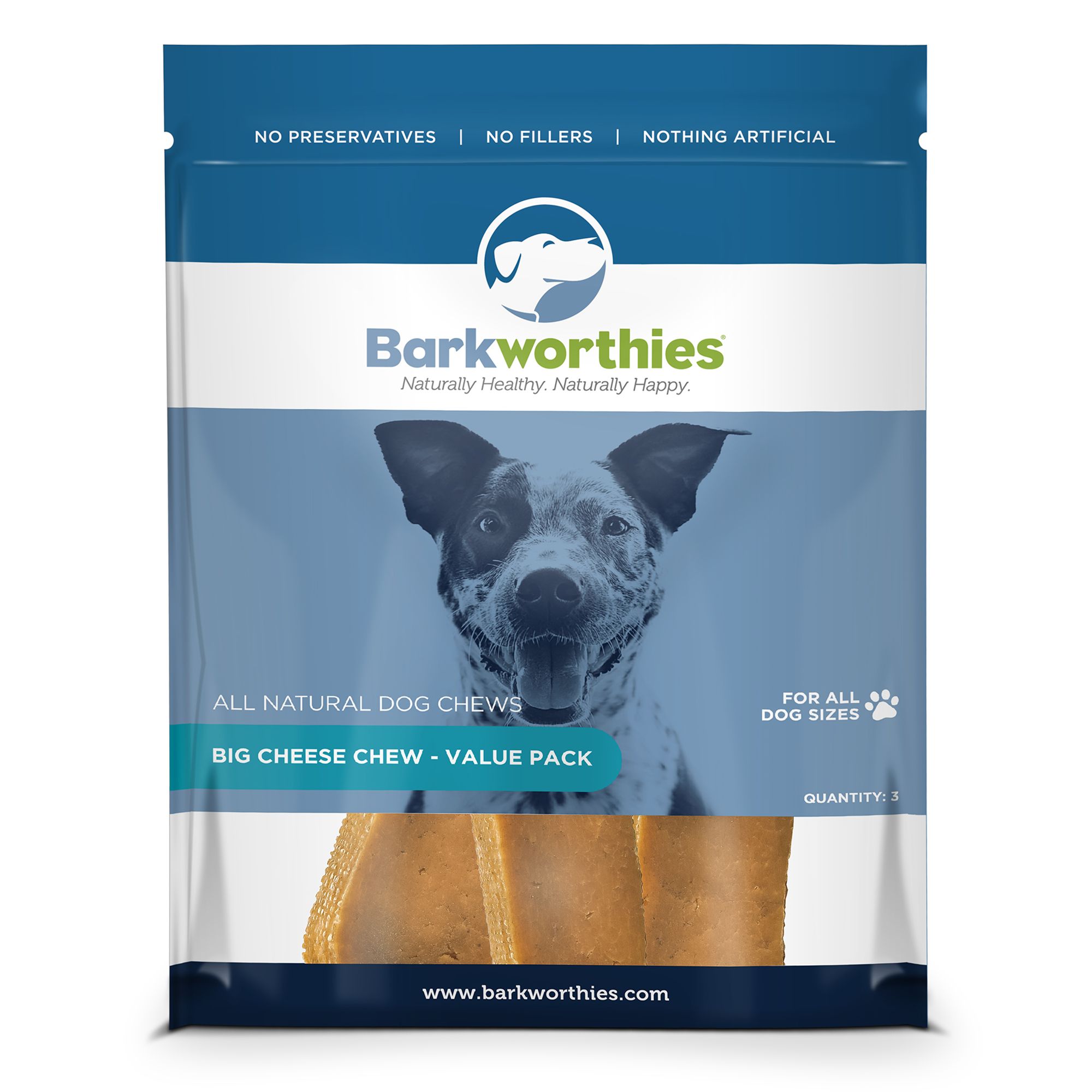 If your dog is an aggressive chewer, than Barkworthies Big Cheese Chews are for him. These all-natural nutritious chews are made from yak and cow milk, and last up to 5 times longer than your average rawhide chew for hours and hours of chewing pleasure. Features: All natural Made from yak and cow milk Last up to 5 times longer than your average rawhide chew 100% digestible Grain free Additive, chemical and preservative free Food Type: Treat Food Consistency: Chew Life Stage: Adult Flavor
Price: $24.99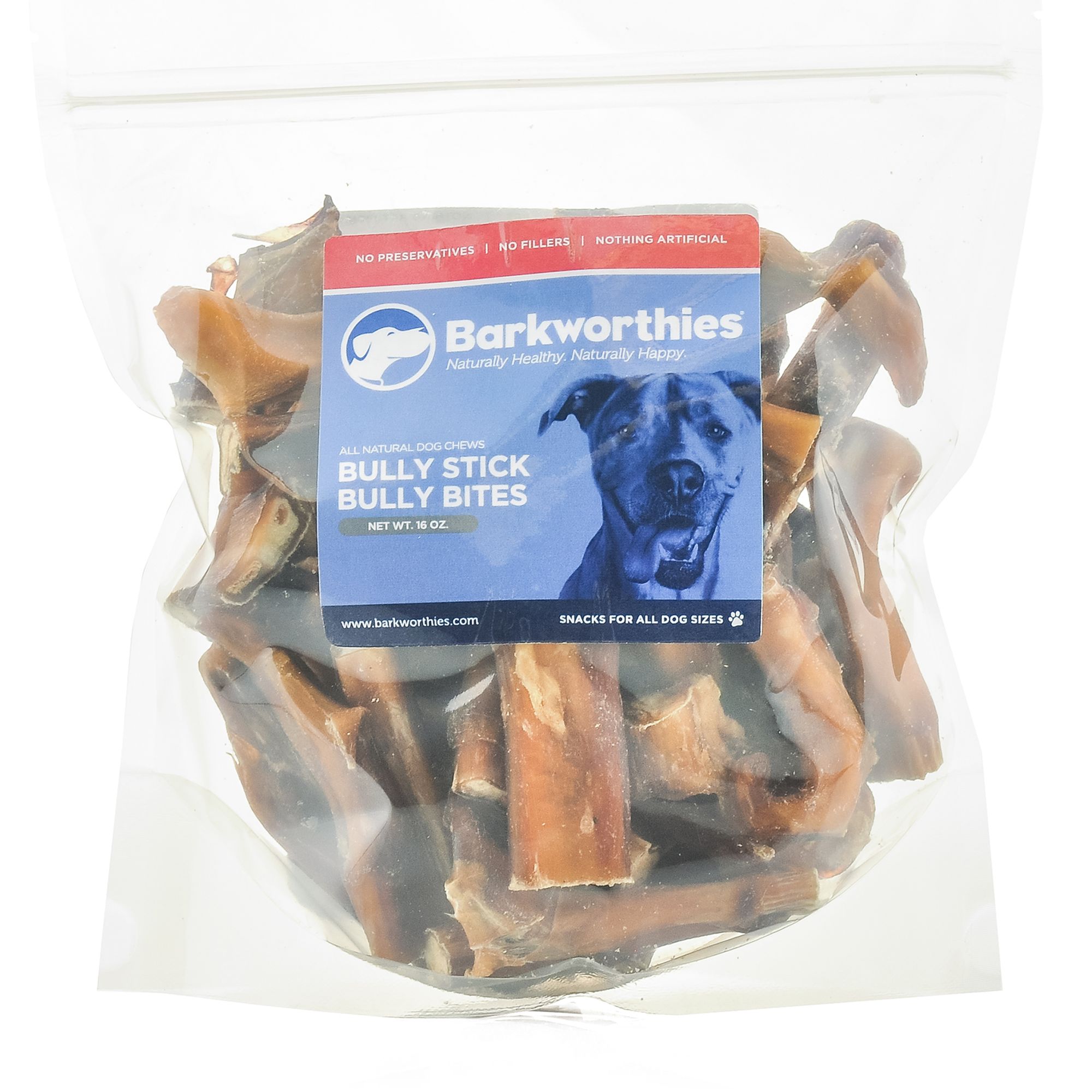 Treat your canine friend to the great beef flavor of Barkworthies All-Natural Bully Stick Bites. These bite-size treats are all-natural and are made with the single ingredient of free-range, grass-fed cattle pizzle. Free from additives, chemicals and preservatives, they are the perfect size snack for dogs of all sizes. Satisfy your dog's natural urge to chew with these tasty treats. Features: All-natural Additive, chemical and preservative free Bite Size Supports teeth and gum health while
Price: $19.99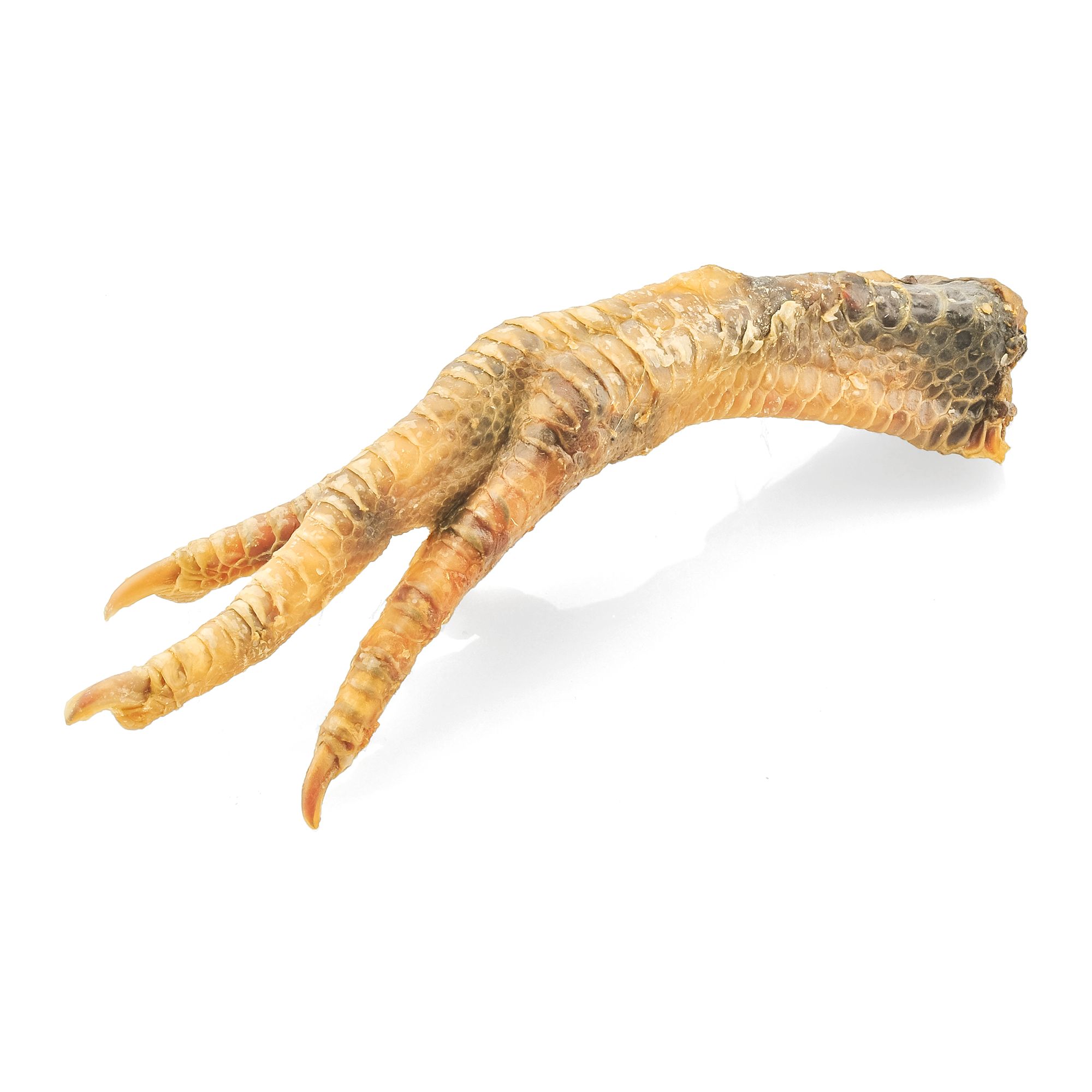 Satisfy his urge to chew with all-natural Barkworthies Chicken Feet. These treats are fully digestible, and are the perfect healthy alternative to rawhide. They also contain glucosamine for healthy joint function and mobility, are chemical, hormone and additive free, and even promote better dental health as your dog chews. Features: All-natural Fully digestible Natural source of glucosamine Single gradient is chicken Promote healthy teeth and gums Food Type: Treat Food Consistency: Chew Life
Price: $79.99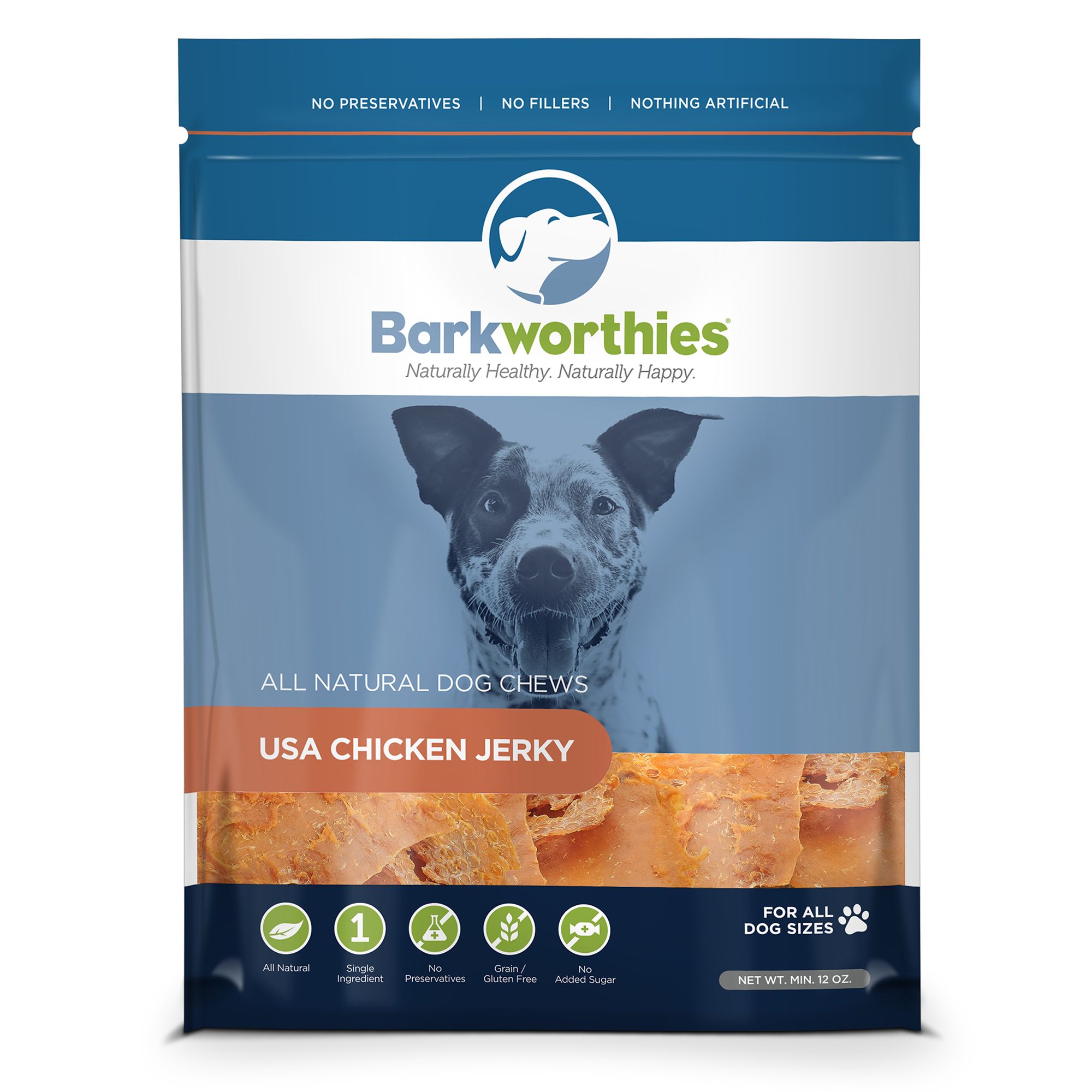 Your dog will love the great chicken flavor in each and every bite of this Barkworthies Chicken Jerky. These all natural treats can easily be broken into smaller pieces to be used as a training tool, are baked to perfection so that they are bursting with savory aroma, texture and flavor. Features: 100% Digestible May be used as a training tool Low in fat High in protein Grain and gluten free Food Type: Treat Food Consistency: Jerky Life Stage: Adult Flavor: Chicken Primary Ingredient: Chicken
Price: $24.28 - On Sale!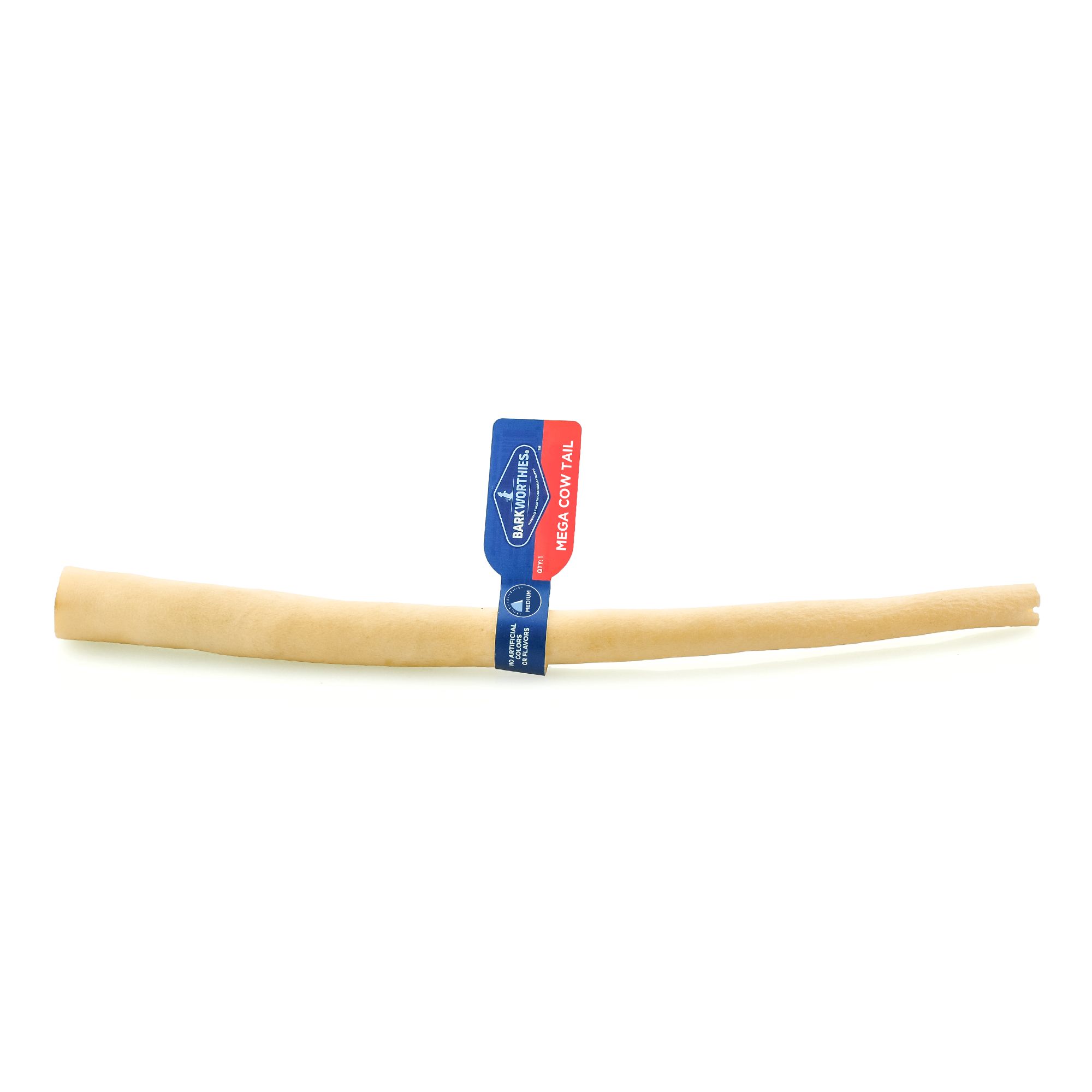 Have your pup salivating with delight and grab some Barkworthies Cow Tails. Crafted from free-range, grass-fed cattle, these highly palatable, high protein chews have a unique texture and shape that helps brush away built-up plaque and tartar! In addition, these treats are preservative-free, hormone-free, and additive-free - making this the ultimate chew for your ultimate pet! Features: Crunchy, chewy treat great for dogs with a big appetite Food Type: Treat Food Consistency: Dry Life Stage
Price: $6.63 - On Sale!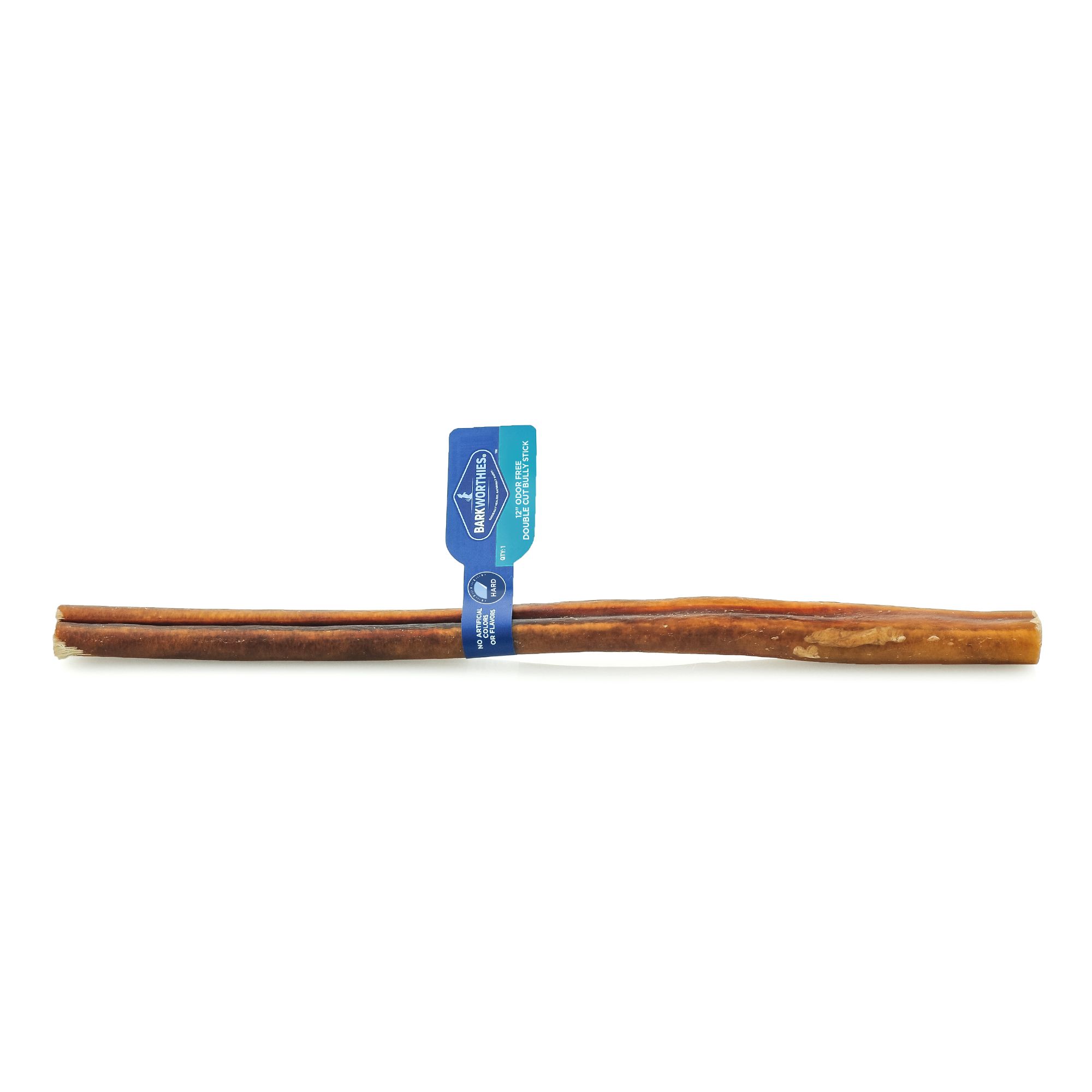 Have your pup salivating with delight and grab some Barkworthies Double Cut Bully Sticks. Crafted from free-range, grass-fed cattle, this all-natural treat is both healthy and delectable! In addition, these treats are preservative-free, hormone-free, and additive-free - making this the ultimate food for your ultimate pet! Features: These bully sticks are more substantial than standard Bully Sticks for an extra long lasting chew Food Type: Treat Food Consistency: Dry Life Stage: All Stages
Price: $9.99