Search Results (showing 1 to 10 of 20)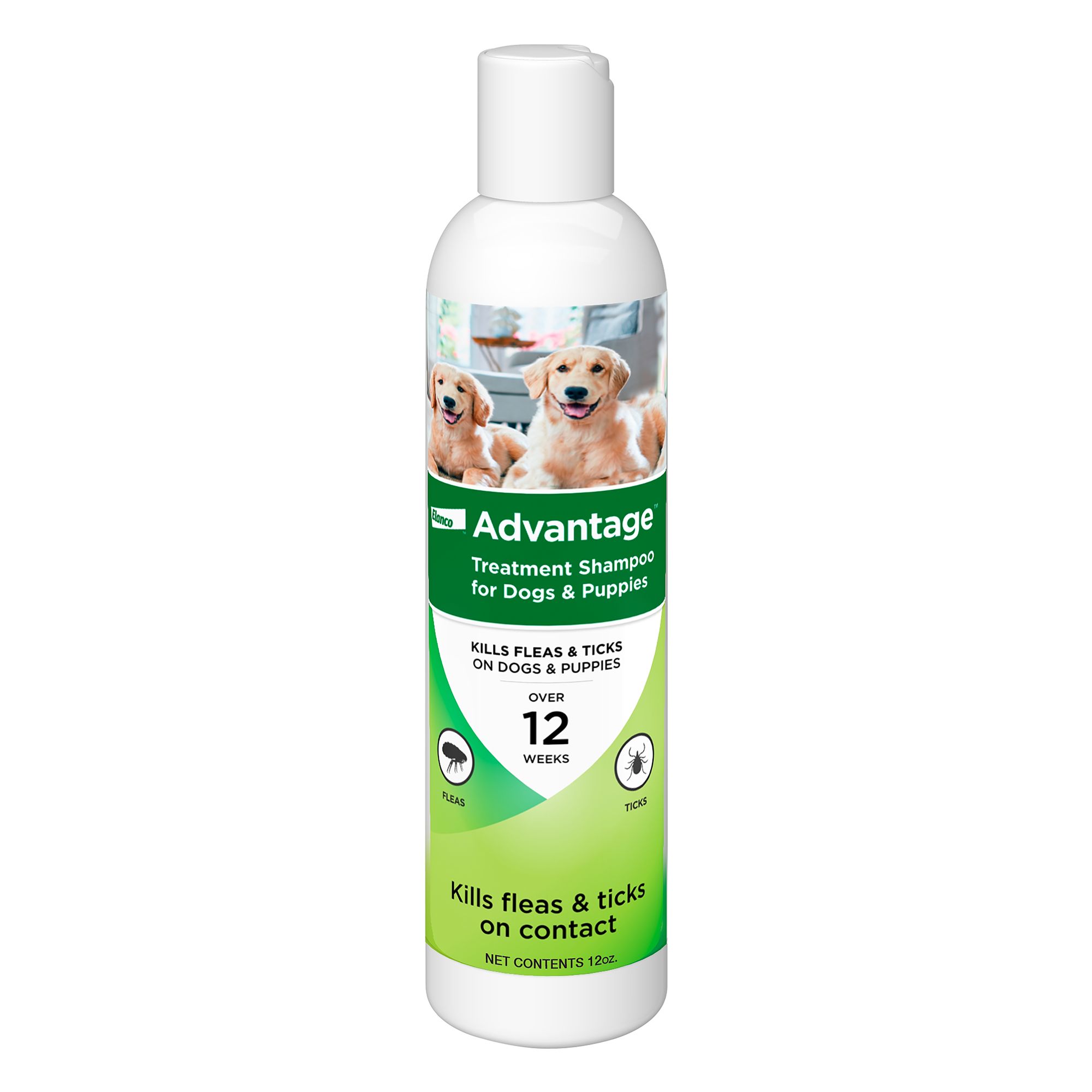 Take advantage of a dog shampoo that kills fleas and ticks on contact. Bayer Advantage Dog Shampoo rids your furry friend of unwanted pest. Prevent, treat, control. Health Consideration: Prevention for ticks and fleas Features: Comfort for the one you love Life Stage: Dogs 12 weeks and older Package Quantity: 12 oz Application: Shampoo Caution: Harmful if swallowed. Causes moderate eye irritation. Avoid contact with eyes or clothing. Wash hands thoroughly with soap and warm water after
from $9.99 - Offered by 2 merchants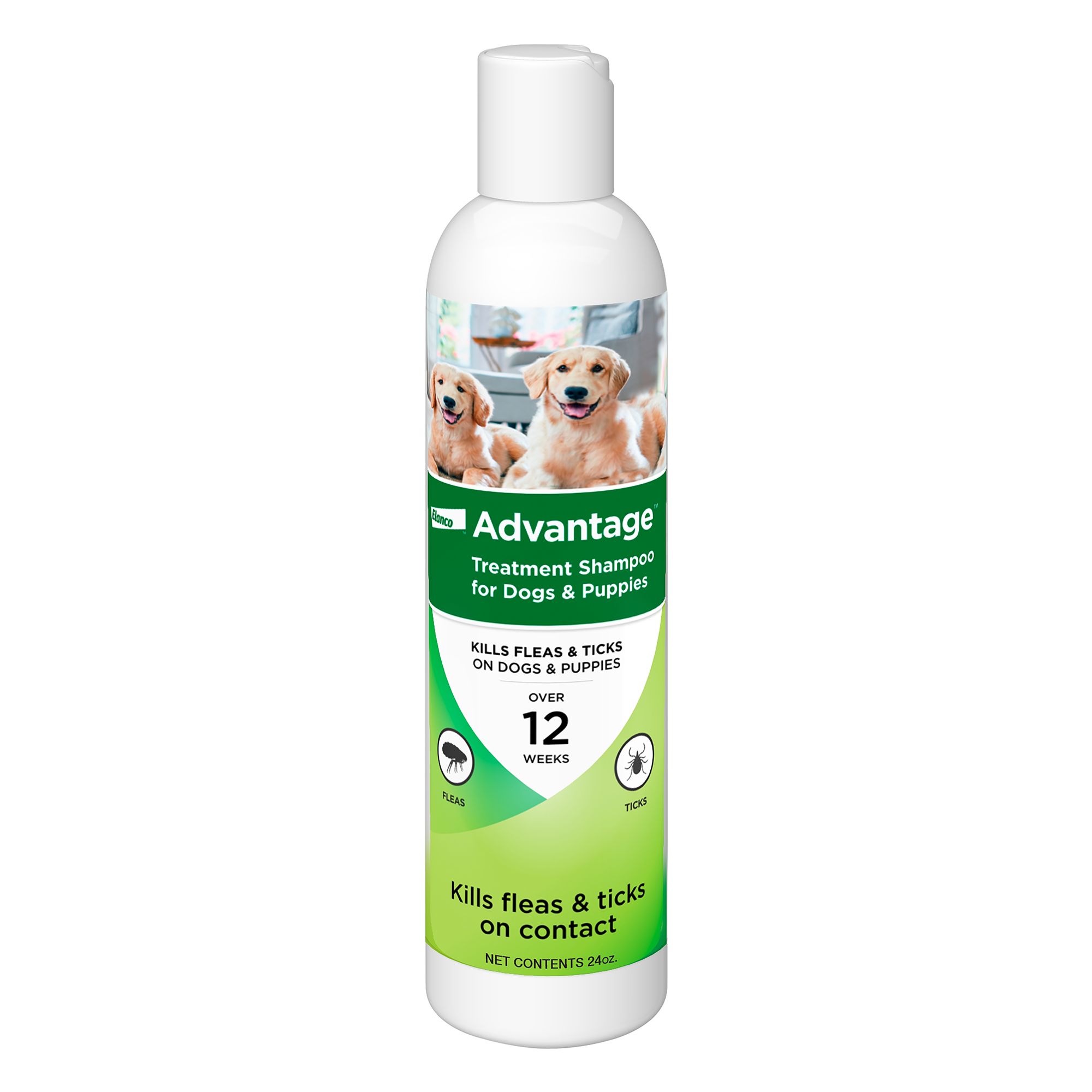 Take advantage of a dog shampoo that kills fleas and ticks on contact. Bayer Advantage Dog Shampoo rids your furry friend of unwanted pest. Prevent, treat, control. Health Consideration: Prevention for ticks and fleas Features: Comfort for the one you love Life Stage: Dogs 12 weeks and older Package Quantity: 24 oz Application: Shampoo Caution: Harmful if swallowed. Causes moderate eye irritation. Avoid contact with eyes or clothing. Wash hands thoroughly with soap and warm water after
Price: $17.00 - On Sale!
The Bayer Advantage Household Fogger kills ticks, fleas, flea eggs and flea larvae for up to 7 months. Prevent, treat, control. Features: Kills pests for up to 7 months Package Quantity: 12 lbs Application: Fogger Directions: It is a violation of Federal Law to use this product in a manner inconsistent with its labeling. STOP! READ ENTIRE LABEL BEFORE EACH USE. TO USE THIS PRODUCT CORRECT LY: One canister of fogger will treat a room up to 16 ft x 16 ft with an 8 ft ceiling or 2,000 cubic ft of
from $13.99 - Offered by 2 merchants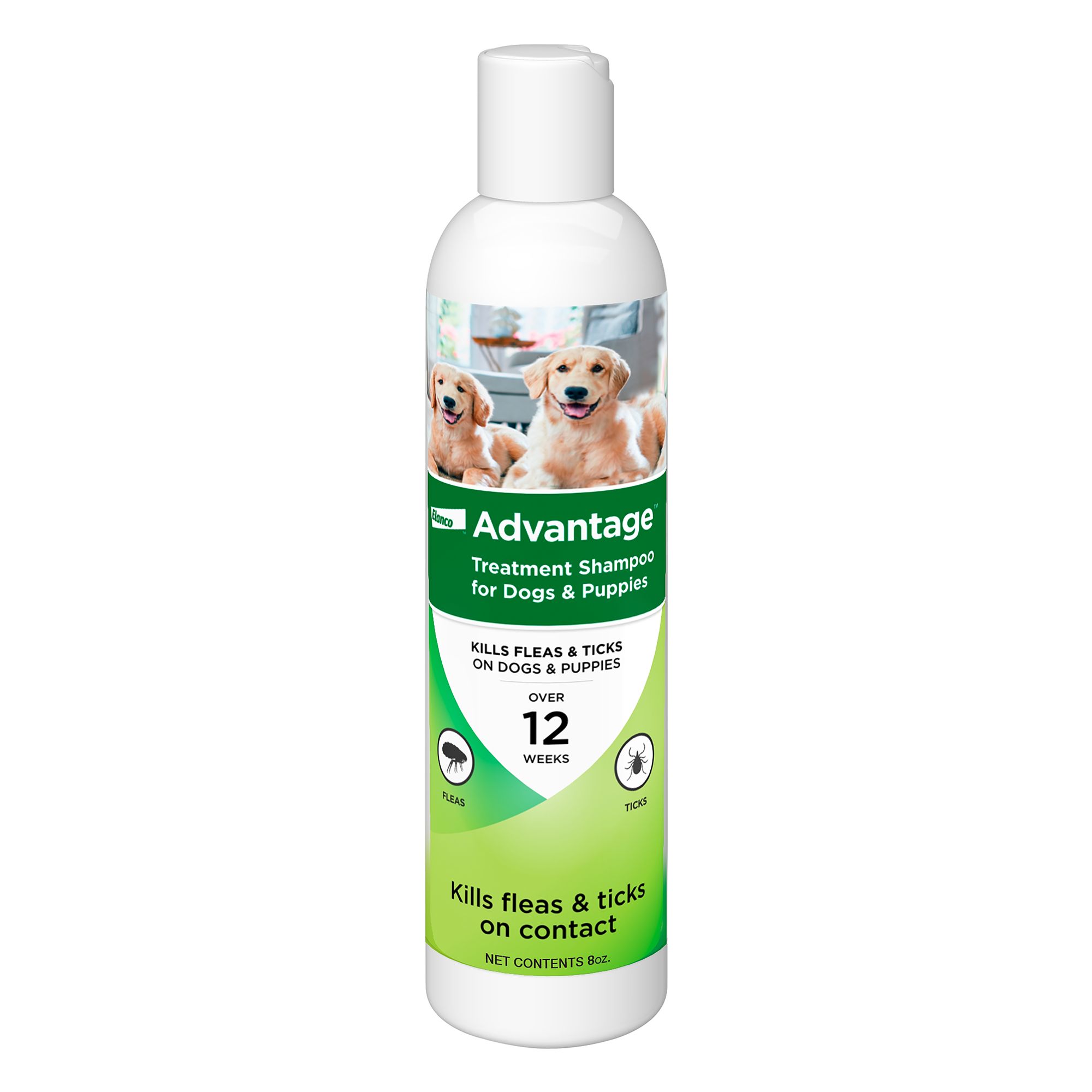 Take advantage of a dog shampoo that kills fleas and ticks on contact. Bayer Advantage Dog Shampoo rids your furry friend of unwanted pest. Prevent, treat, control. Health Consideration: Prevention for ticks and fleas Features: Comfort for the one you love Life Stage: Dogs 12 weeks and older Package Quantity: 8 oz Application: Shampoo Caution: Harmful if swallowed. Causes moderate eye irritation. Avoid contact with eyes or clothing. Wash hands thoroughly with soap and warm water after handling.
Price: $14.99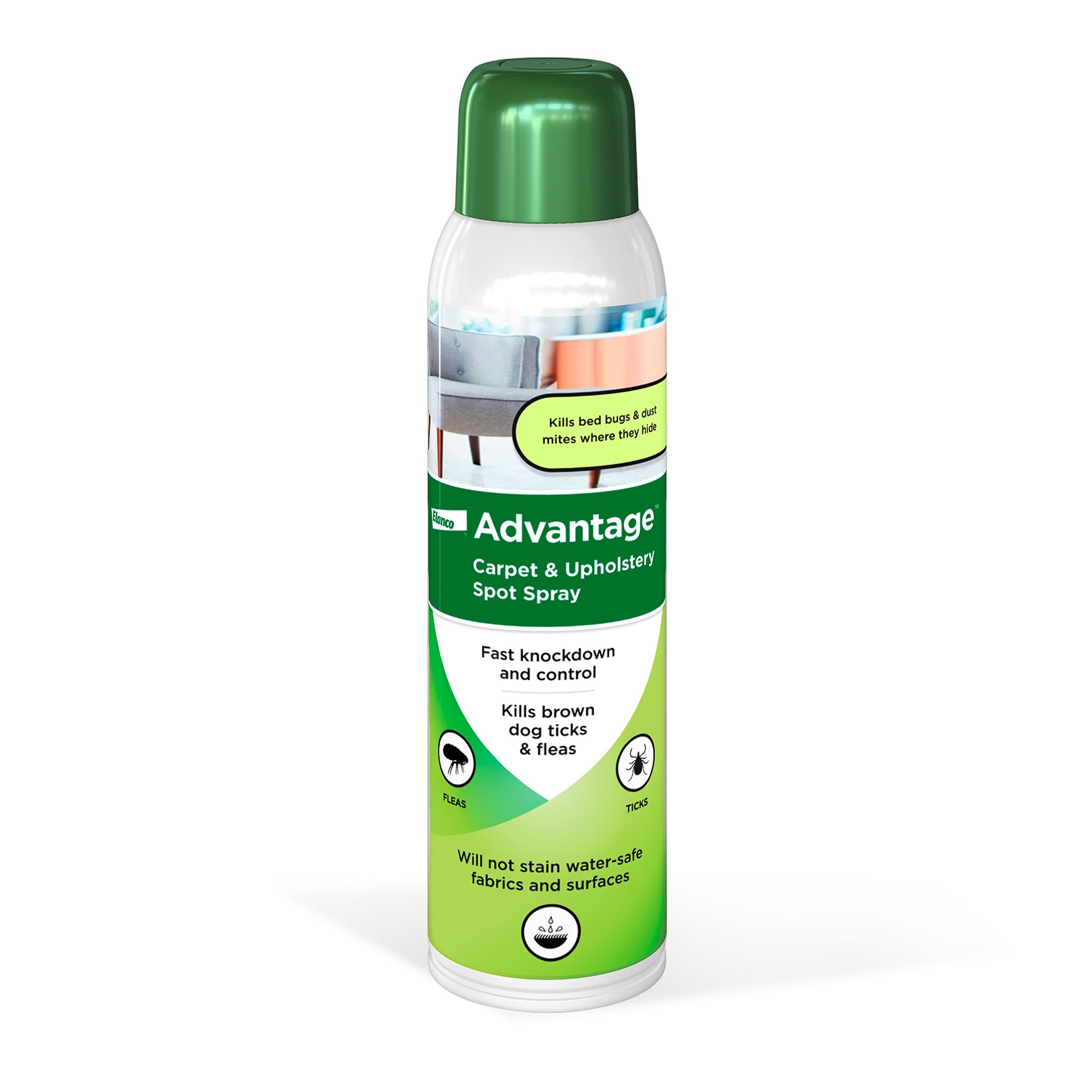 Rid your furniture of fleas, brown dog ticks, dust mites and bed bugs with Bayer Advantage Carpet & Upholstery Spot Spray. Prevent, treat, control. Features: Treats carpet and furniture Package Quantity: 16 oz Application: Spray Directions for Use: It is a violation of Federal Law to use this product in a manner inconsistent with its labeling. STOP, READ ENTIRE LABEL BEFORE EACH USE. Use Restrictions: This product is not for use on humans or animals. In the home, all food preparation and eating
from $16.99 - Offered by 2 merchants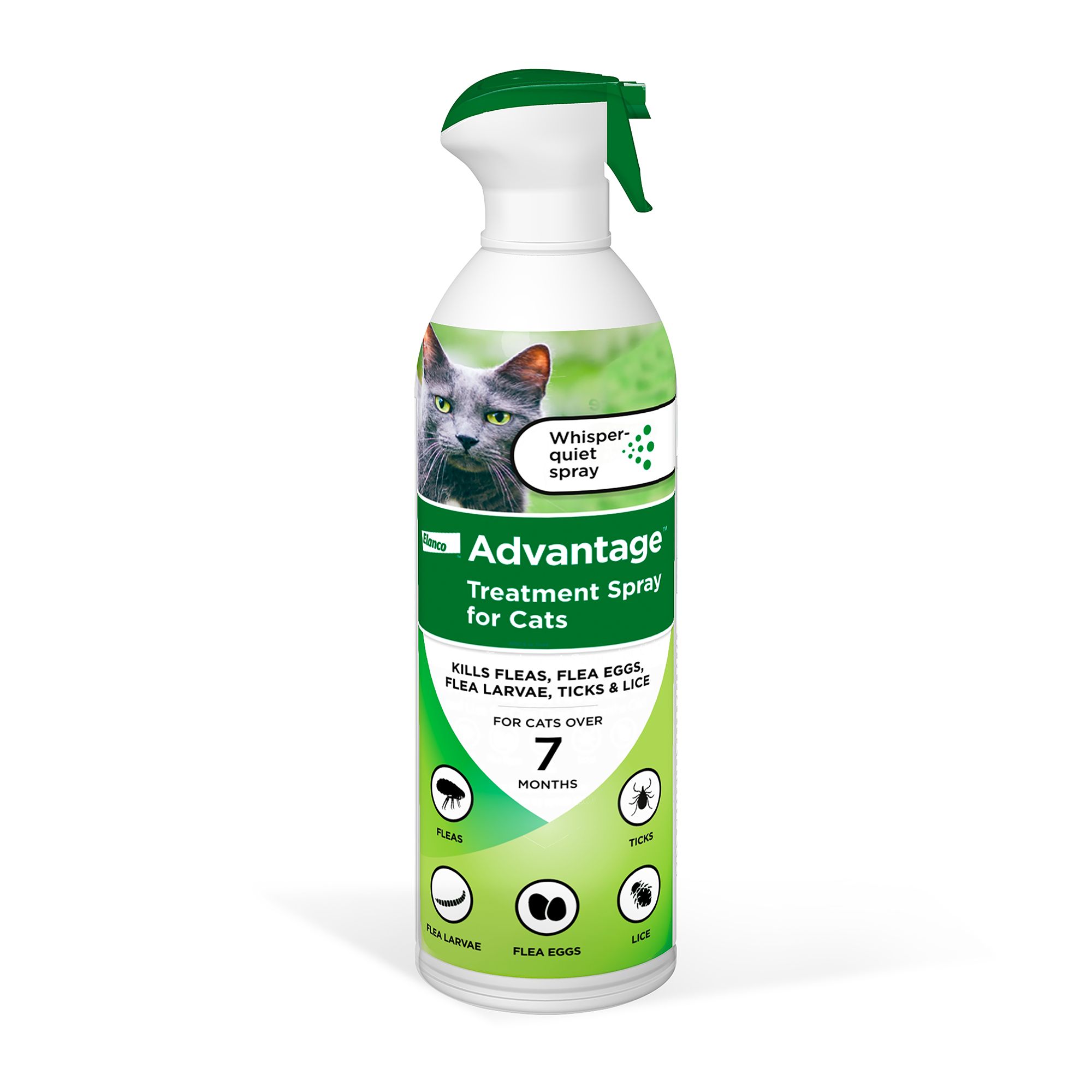 Bayer/Advantage Flea and Tick Cat SprayTake advantage of a cat spray that kills fleas and ticks on contact with Bayer Advantage Flea and Tick Cat Spray. Keep unwanted pests away from your cat with the spray that prevents, treats, and controls. Features: Comfort for the one you love Includes: 1 Bottle Intended For: Cats Life Stage: 7 months and older Package Quantity: 1 bottle Application: Spray Size/Dimensions: 12 oz Caution: Harmful if swallowed or absorbed through skin. Causes moderate eye
from $5.67 - Offered by 2 merchants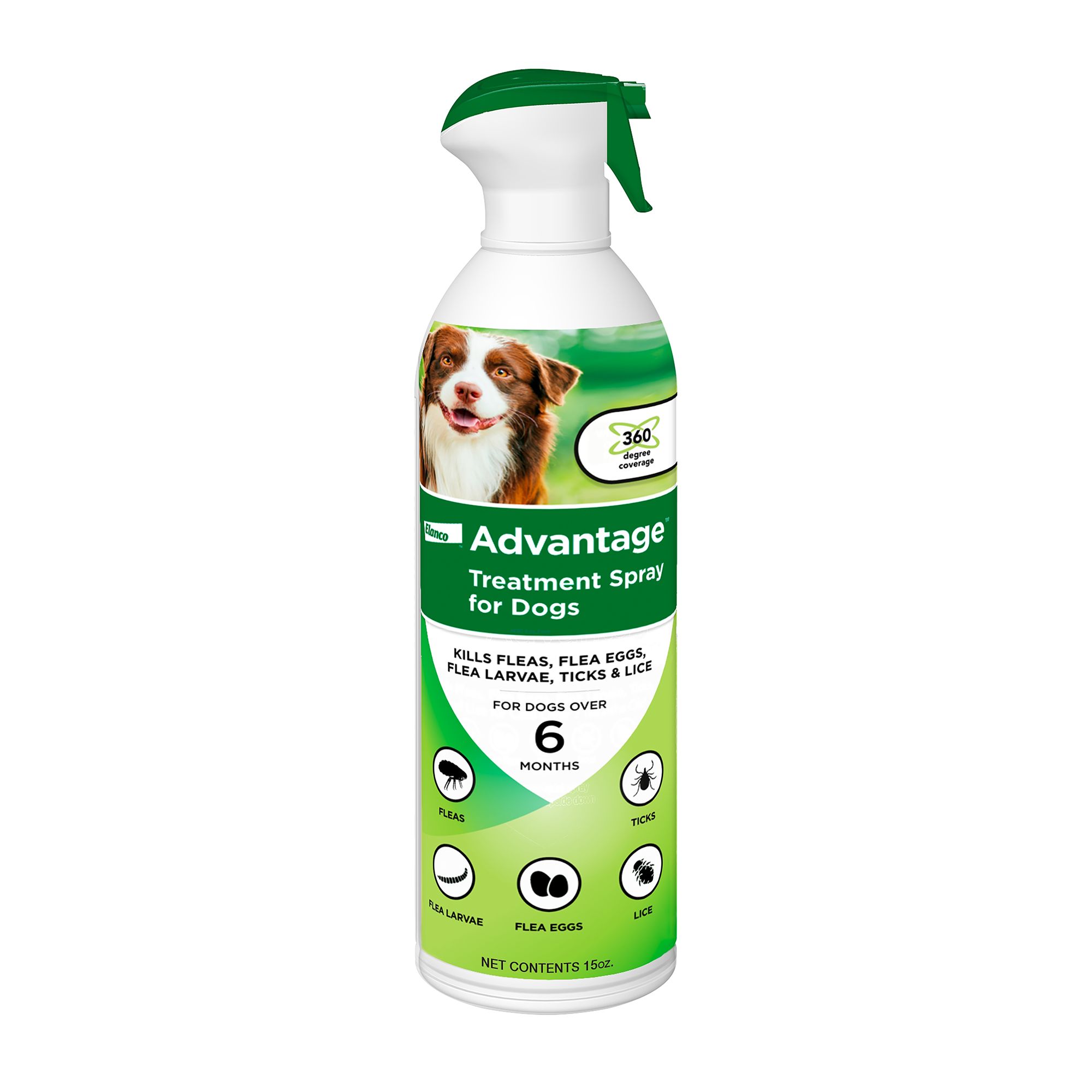 Take advantage of a dog spray that kills fleas and ticks on contact. Bayer Advantage Dog Spray rids your furry friend of unwanted pest. Prevent, treat, control. Health Consideration: Prevention for ticks and fleas Features: Comfort for the one you love Life Stage: Dogs over 6 months Package Quantity: 15 Fl Oz Application: Spray Caution: Harmful if swallowed. Causes moderate eye irritation. Avoid contact with eyes or clothing. Wash hands thoroughly with soap and warm water after handling. Keep
Price: $24.99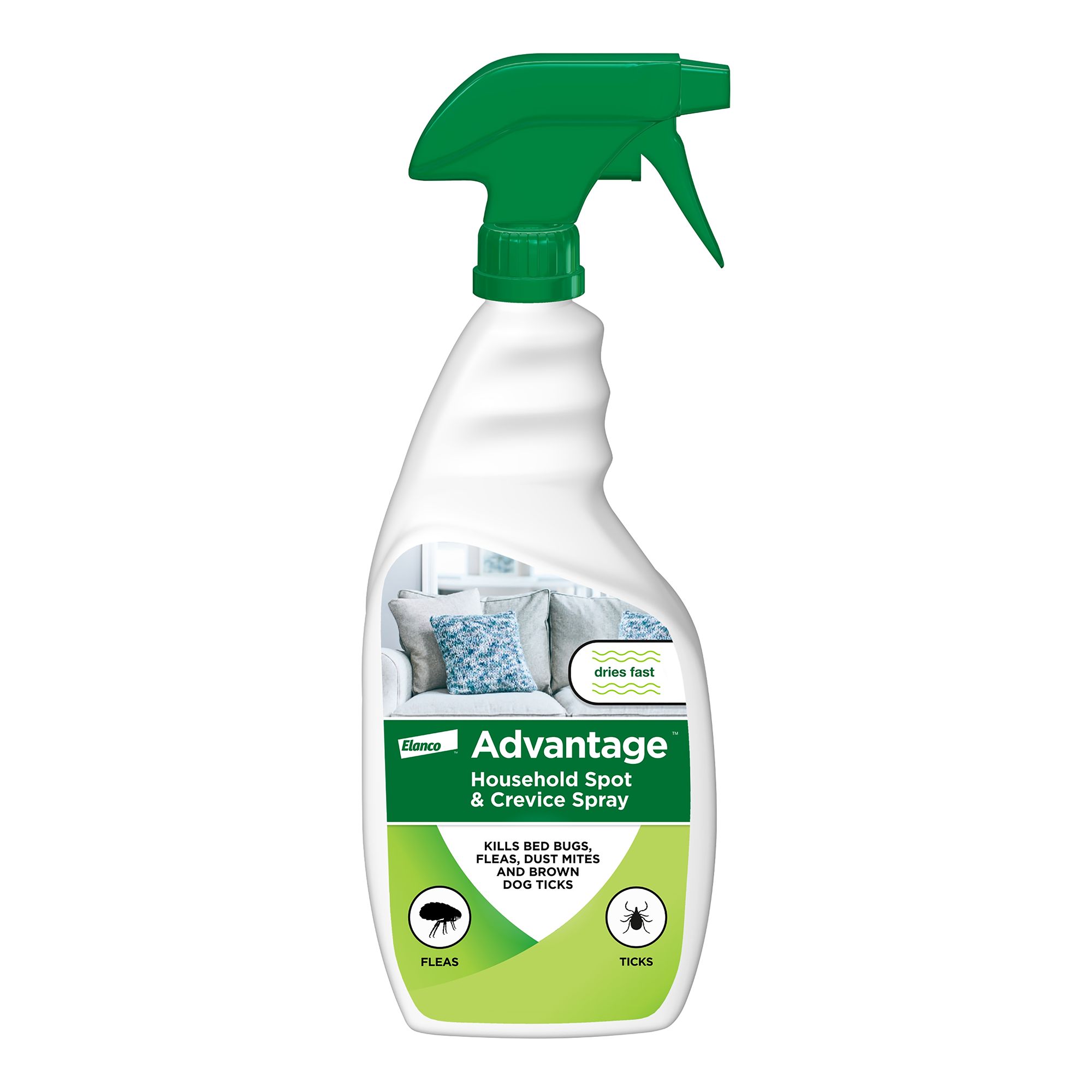 Rid your furniture of fleas, brown dog ticks, dust mites and bed bugs with Bayer Advantage Household Spot & Crevice Spray. Prevent, treat, control. Features: Gets in the crevices, unlike other sprays Package Quantity: 24 oz Application: Spray Directions for Use: It is a violation of Federal Law to use this product in a manner inconsistent with its labeling. STOP, READ ENTIRE LABEL BEFORE EACH USE. Use Restrictions: This product is not for use on humans or animals. In the home, all food
Price: $24.99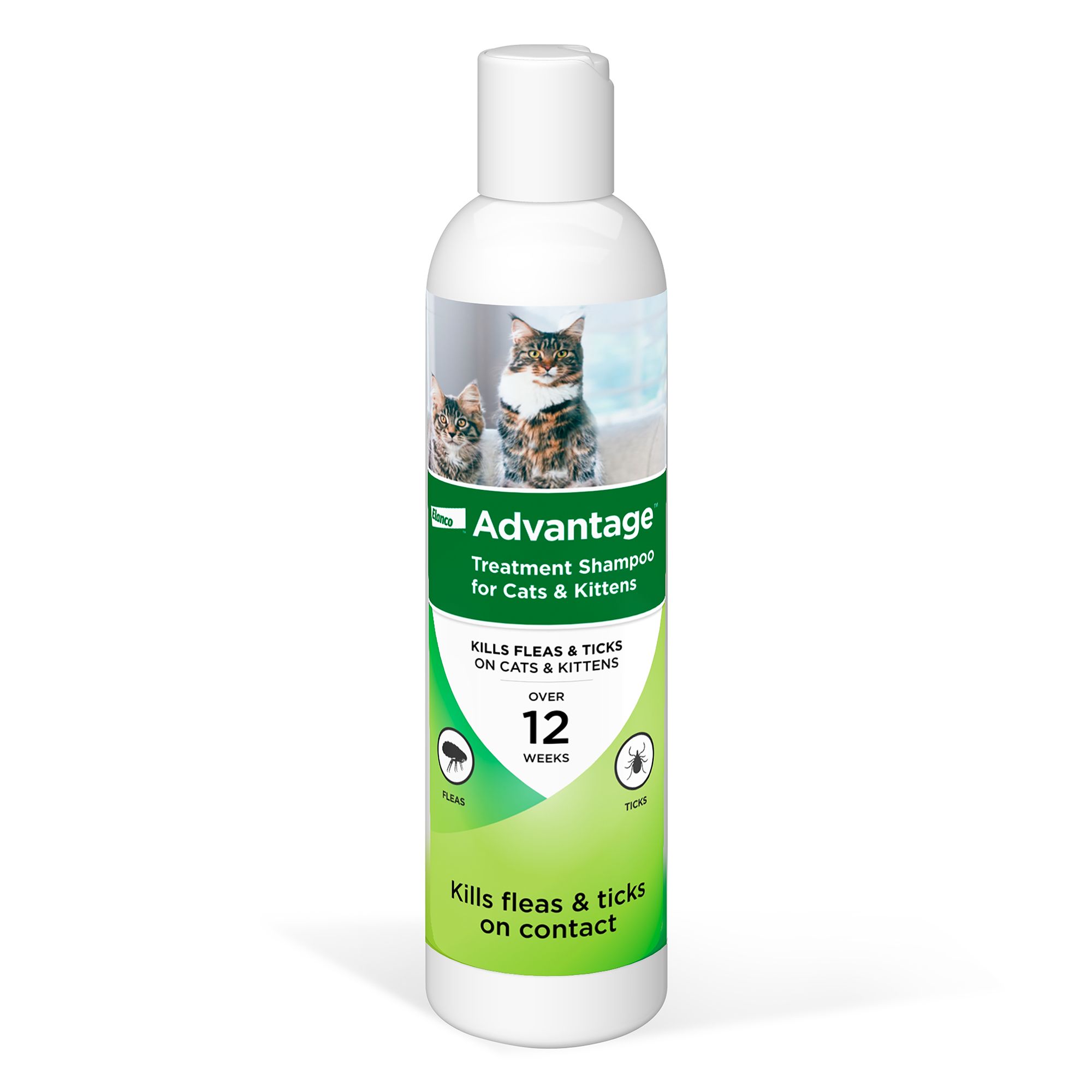 Pet Parents rely on the trusted Bayer Advantage name to help their cat stay pest-free. Easy-to-use, unscented shampoo treatments let you easily kill fleas and ticks on your cat. Use shampoo once a week to kill fleas and ticks on contact. Prevent. Treat. Control. Features: Keeps your frisky friend pest-free Used For: Kittens and Cats Health Consideration: Rids cats of pest Weight: 8 oz Dimensions: 1-3/4" x 7-1/4" round, .643 lbs Caution: READ ENTIRE LABEL BEFORE EACH USE FOR USE ON CATS ONLY
from $11.41 - Offered by 2 merchants
Advantage II Small Cat Flea Prevention & Treatment is a once-a-month topical prevention and treatment that keeps your cat free of fleas. This easy-to-use liquid starts working on contact, and has proven extremely effective in preventing and eliminating fleas once and for all. Features: Once-a-month topical flea prevention and treatment that kills fleas through contact Fleas do not have to bite your cat to die. Kills all flea life stages. Controls existing flea infestations on your cat and
from $49.09 - Offered by 3 merchants